Are you looking for a way to add an Email This button in WordPress? While social media is indisputably the best way to market your website and its content, email is still an effective means. An Email This button allows visitors to email a portion of your content to their friends. This allows them to share your content directly with their friends.
This will certainly help spread the word about your content and promote your website if they are interested enough. Of course, you need to keep in mind that this can have great effects, but only if your visitors take advantage of it, which might not happen. Today, I will demonstrate how to add an Email This button in WordPress using the WP-EMail plugin.
How Effective Will This Be
The key thing to consider is how effective this will actually be. While you may have good results with social media share buttons, an email is a bit more involved and requires the visitor to know another person's email address. This may not resonate with visitors who are too used to using social media to share content they like.
However, if you notice that your social media share buttons are not working so well, this might be the perfect solution. While it is easy to see social media popularity, there are still people who choose to not share stuff they like on the platforms. Instead, sending an email may appeal to this group.
Regardless of your website's situation, having more ways to share your content is never a bad thing.
How to Add an Email This Button in WordPress
Today, I will demonstrate how to add an Email This button in WordPress using the WP-EMail plugin. This plugin sets up email options that your visitors can use to share content. You will be able to choose how much of the content will be shared through the plugin. This plugin does not require an email service like an email subscription would. Instead, visitors will be able to just email their friends.
Installing WP-EMail
Let's begin by clicking on Plugins and selecting the Add New option on the left-hand admin panel.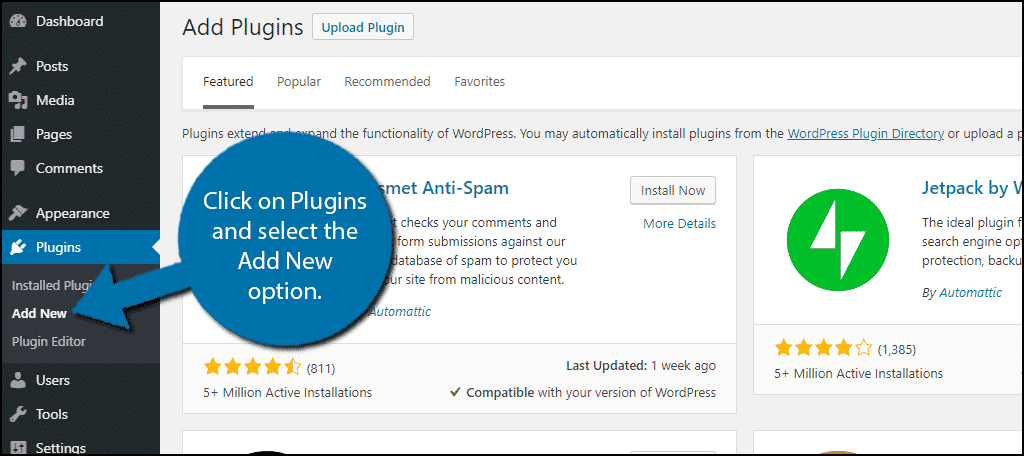 Search for WP-EMail in the available search box. This will pull up additional plugins that you may find helpful.
Scroll down until you find the WP-EMail plugin and click on the "Install Now" button and activate the plugin for use.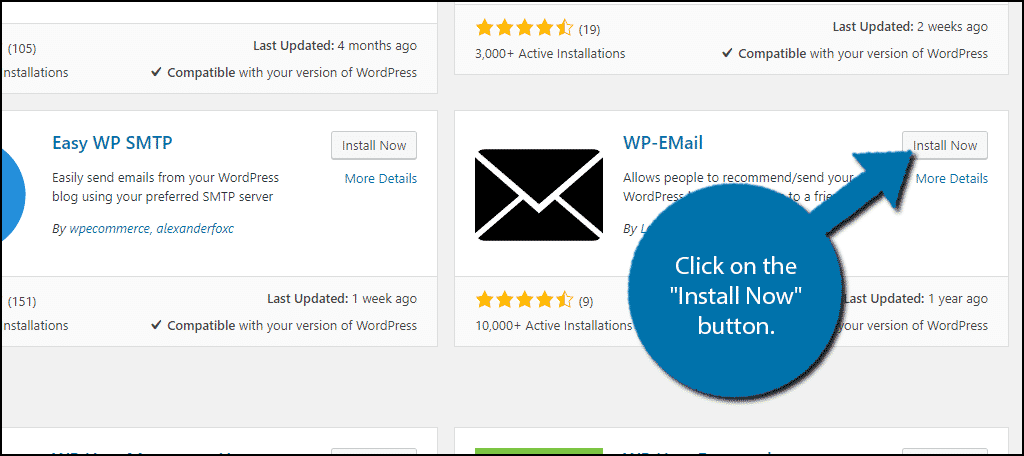 On the left-hand admin panel click on E-Mail and select the E-Mail Options option. This will pull up the main settings page.
Setting Up WP-EMail
This plugin is really easy to set up and has a lot to offer. You can completely customize your visitor's email experience with this plugin.
The first area is for your SMTP settings or Simple Mail Transfer Protocol. If you're not sure what this is, then just leave it blank and move on. If you are using it, insert your SMTP information and the plugin will use it.
The second section is the E-mail Styles section. Here you can change what the Email This button will look like and say. This includes what the Email Icon will look like.
The third section is the Email Settings section. Here you can change the various settings of the emails like the entry fields, content type, size of the content, and more. You can select the size of what is emailed. A good tip is to select the size of your intro paragraph. That way the reader can get a good sense of what the content is about. It is similar to what you would do with an Excerpt or Read More tag.
The last section allows you to change the template of your emails. This can help you structure the email to better suit your website.
Once you are done, click on the "Save Changes" button.
To ensure that your settings are saved, click on Settings and select the Permalinks option. Click on the "Save Changes" button without changing any of the settings to update your .htaccess file.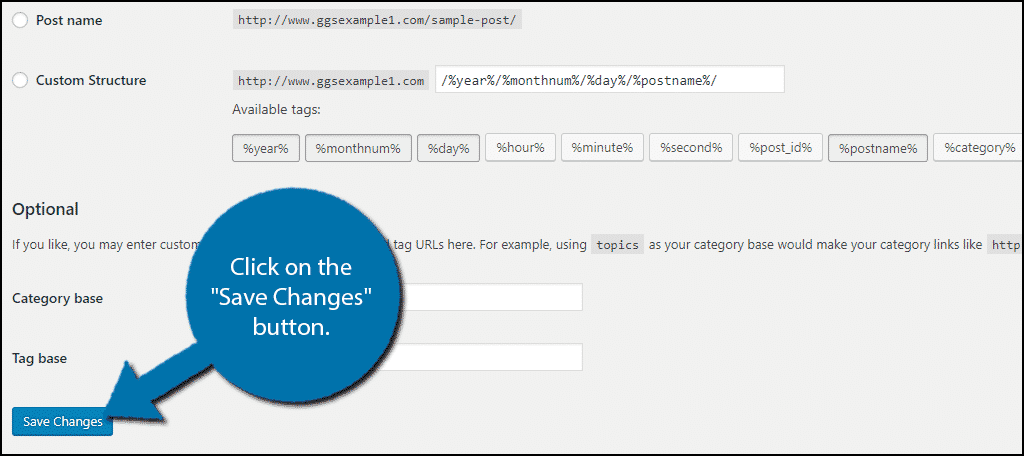 Adding The Email This Button
All that is left to do is to actually add the button, which is easy. The plugin uses a shortcode to add the button wherever you want it. Copy and paste the following shortcode on your website:[ht_message mstyle="info" title="" show_icon="" id="" class="" style="" ][email_link][/ht_message]
Congratulations, you have successfully added the Email This button to WordPress. You can change the settings at any time by visiting the plugin's settings page. The Email This button can be placed anywhere shortcodes are accepted.
Help Visitors Share Your Content
It is no easy task to share your content on the Internet. Social media has made it easy to do this, but it is not perfect. Giving your visitors as many options as possible to share is important and can only help you. The more people who know about your website, the more likely they are to share your content themselves.
Why do you want to add an Email This button to WordPress? Have you noticed visitors using the button?