Engaging your website visitors has potential to lead to greater sales and leads. The more time these individuals spend on your site, the more likely you'll benefit in some way. Adding WordPress surveys can be a great way to get people involved and encourage return visits. It can also be a way to give customers a voice and determine demographics for the products or services you offer.
Adding WordPress Surveys to the Site
Adding surveys to your WordPress site is relatively easy. Of course, this is dependent on the extravagance of the series of questions you want to ask.
For the most part, it's all done automatically through plugins. However, there are several aspects you need to consider.
Knowing Your Audience
Having an idea about what your target audience wants to see will help you create ideal questions for the survey. If you operated a hotel rental website, it wouldn't make much sense to post deep-sea fishing questions.
Center your surveys around the types of people who are interested in your content for the best results. If you're unsure about your audience, start with the type of content you create or even the business you operate.
Types of Questions to Put on WordPress Surveys
Before installing a plugin for the survey, you may want to consider the types of questions you want to provide.
Multiple choice, yes or no and open answers are the most common. It all depends on what kind of questions you're developing for your audience and what you want displaying as the end result.
Install and Activate the Plugin
There are a number of survey plugins that can be quickly installed and ready to go in moments. The most difficult part is finding the ones that work best for you. You'll have a better idea of what you're looking for if you considered your audience and the types of questions you'll give.
I have given you three excellent options below. All of which should work perfectly for you, depending on what exactly you are trying to accomplish.
That being said, you can easily install and activate any of the survey plugins below by searching for them from the plugins page of your WordPress admin dashboard.
In the screenshot below, we chose to search for the "Quiz and Survey Master" plugin, which I talk about below. Search got the plugin name, install, and activate it.
Remember, the same concept applies to any of the plugins below.
Each plugin will have its own control from the dashboard for creating the surveys. Create a "test" unit first in order to experiment with what the plugin can do for you before creating a live form for your audience.
Here are a few of the most popular plugins to use.
The Best Plugins For WordPress Surveys
There are several really good plugins available that can help you create amazing WordPress surveys. You could use one like PollDaddy to create polls and surveys, or pick from the three I list below.
They are all very good and can help you interact and connect with your site visitors through surveys.
Quiz and Survey Master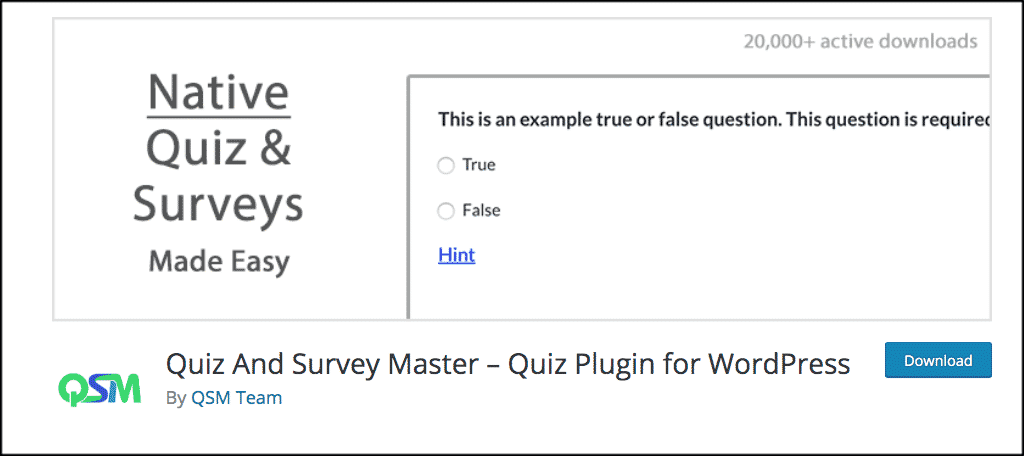 The Quiz and Survey Master plugin is a flexible platform that allows you to create customized texts. There are several types of questions such as true and false, multiple choice and even captcha responses.
It also allows you to assign categories to the questions and show scores in those particular areas.
WP Polls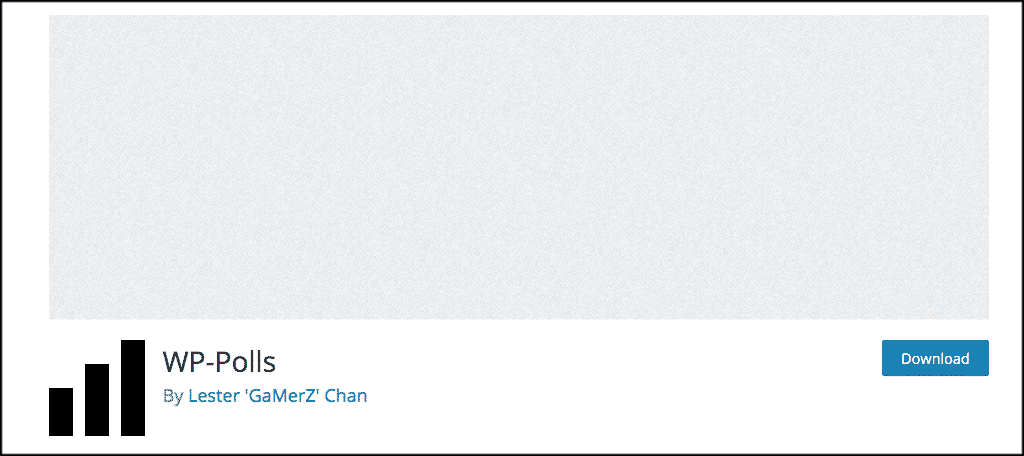 WP Polls is an extremely lightweight and customizable WordPress survey plugin. It supports multiple formats and styling.
It also supports multiple answers in surveys, which can be a big deal when trying to get certain information from your site visitors.
Formidable Forms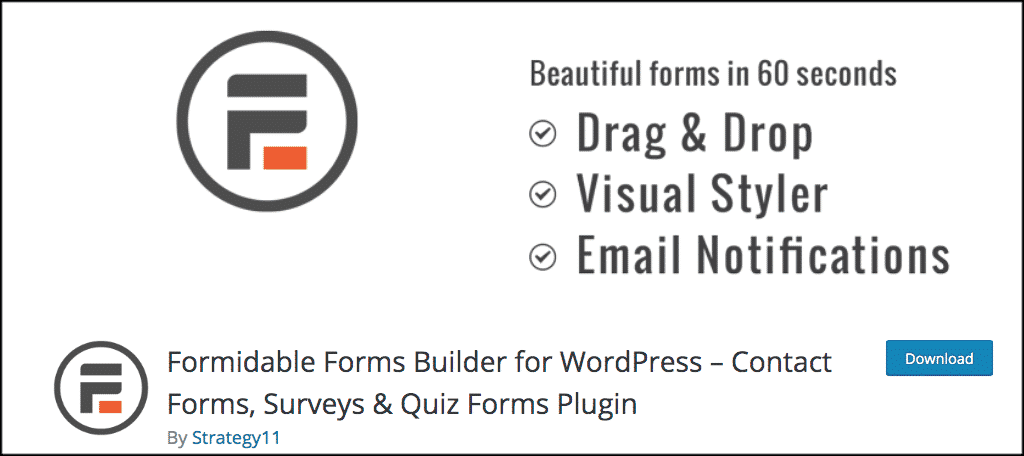 Formidable Forms is one of the most powerful form building plugins around. It is a very easy-to-use drag-and-drop form builder that will allow you to create WordPress surveys, quiz forms, and just about any other type of form you can imagine.
This is one of the more advanced free WordPress survey forms available.
Where Will the Survey Go?
Putting the survey in the best possible position can be a difficult process. You want it to be easily accessible, but it may be too large to fit as a widget in your sidebar.
This is going to be dependent on the type of survey you offer, the plugin itself and whether or not you want to host it on its own static page.
Using Heatmaps to Help
Heatmap plugins can be useful when looking for the most ideal place to set up a survey. Using a color-mapping-method, these tools can show you the most visible areas of your website according to the actual visitors.
These plugins show heavily viewed areas as red while locations on a page that are rarely detected are in blue. This way, you'll be able to pick the best logical place to show your survey.
Static Page Marketing
What if you want a survey to reside on its own static page? If this is the case, then you need to make sure that your audience is aware the survey exists.
This can be done in a series of ways:
Add the page to the top navigation bar and label it "Surveys"
Share the link to the survey periodically throughout the week on social media
Include the link in email marketing campaigns
Encourage visitors of your content posts to visit the "current" survey
Use pay-per-click campaigns to target the page
Create YouTube videos of previous results and encourage viewers to participate in the next survey
WordPress surveys can be an incredibly useful method for gathering information about the people who visit your site. This can play into future content, products to sell or services to add.
Create Your Own WordPress Surveys to Engage the Audience
Spend time developing the questions that can be the most fun as well as informative. A survey can help grab their attention, but the questions themselves can add to the experience. Have fun with the plugin and make the experience memorable for all of your users.
What kinds of questions would you ask your visitors? Would you create specific content tailored to what the masses are interested in seeing?