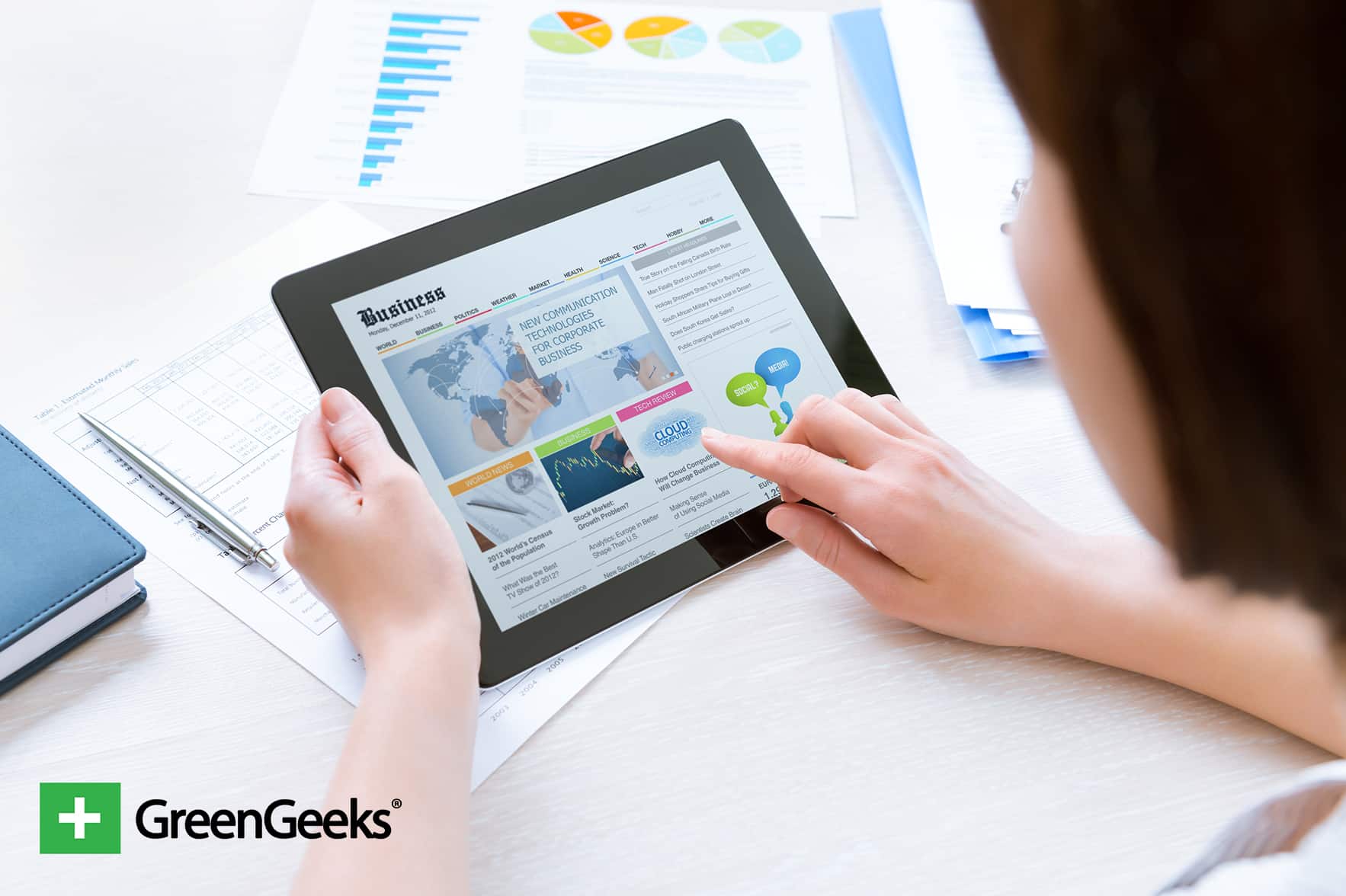 Building a wiki or knowledge base on your website can help both existing customers while driving new ones to your business. It can also be a fun method to share information for personal websites. Luckily, it's not all that difficult to build a WordPress wiki with the right plugins or themes.
Today, we're going to show you how to easily set up a wiki in WordPress and what these can do for you. By sharing the sum of your knowledge, you could offer even the biggest corporations competition in the digital world.
Why Wikis Are So Engaging
A wiki can provide quick answers to questions Internet users may want to ask. The more accurate and detailed the information, the more successful the site can become. It all centers around superior quality within an easy-to-use framework.
Just take a look at sites like Wikipedia. While not every bit of information is 100 percent accurate, the website does offer a great deal of insight. In fact, you'd be hard pressed to not find something in Wikipedia.
You don't have to build something as elaborate as the popular information hub. However, focusing your own wiki to center around your niche or business industry can easily help you become a notable source of information. Not only can this help drive traffic to your website, but it can also increase the number of shares on social media.
This isn't to mention that filling up a wiki can help you strengthen your site through evergreen content.
Ways to Use a Wiki to Your Advantage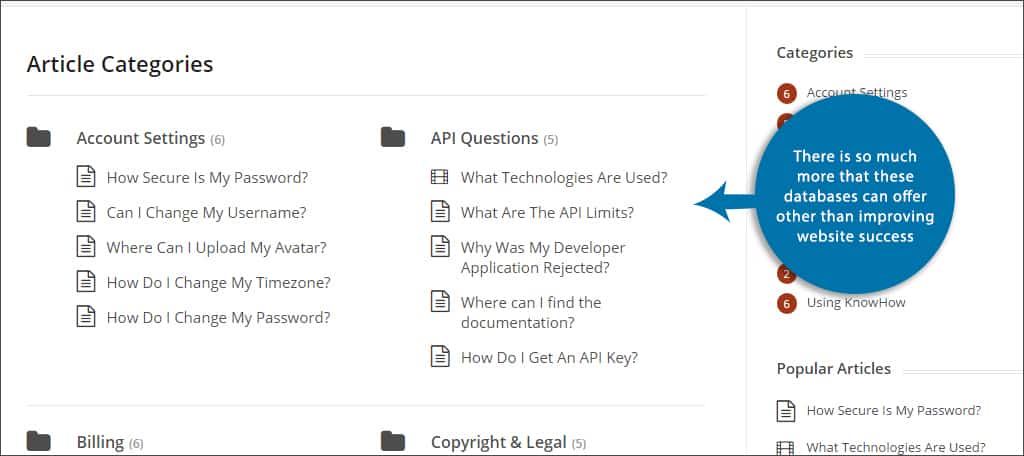 Driving traffic and increasing social shares are only two of the main points of developing a wiki. Fortunately, there is so much more that these databases can offer other than improving website success. You can use a wiki for things like:
Creating a reference point of information for employees
Storing knowledge you gather so you don't forget it later
Improving the authority of your brand
Improve trust within potential customers by demonstrating competency
Tracking information to see how time and technology advance
Any of these situations may prove useful in developing a company website or a personal blog. It all depends on how rich you make the content.
What's the Easiest Way to Install a WordPress Wiki?
In this article, we're going to show you the easiest ways to set up your own wiki. You can do this using either a plugin or a theme. If you're experienced with HTML and PHP programming, you can use scripts in your programming to set this up.
For now, we're just looking at the simple ways that anyone can use.
Using a Plugin to Make a Wiki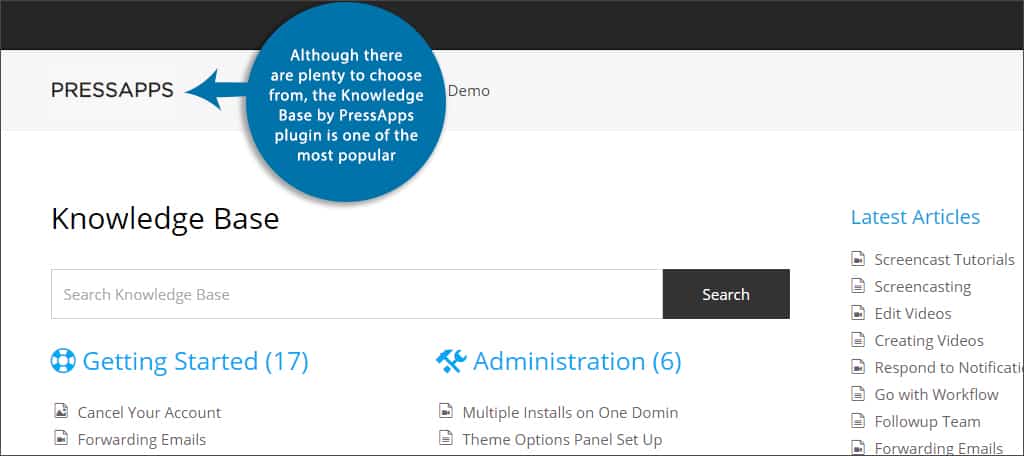 Plugins are one of the most common ways to give WordPress websites more functionality. In this case, it's creating a wiki that is easy to use by your visitors. Although there are plenty to choose from, the Knowledge Base by PressApps plugin is one of the most popular.
Although this is a premium plugin and requires a nominal license fee, it comes stocked with everything you need to build a wiki while using WordPress. It's also highly regarded among many who have used its features. Some of its highlights include:
Live article searching
Various layout options
Article shortcodes
Content and category widgets for the sidebar
Drag-and-drop reordering of content and categories
Article voting
And much more
This plugin uses a responsive design so that you don't have to worry about what it looks like on mobile devices.
Knowledge Base has a clean appearance and works well in a list and box layout design. Its tools are easy to understand, and they provide you with many options for developing your own wiki.
Other Plugins of Interest for a WordPress Wiki
If you don't have the money to buy the PressApps plugin mentioned above, there are a few available through WordPress. However, many of them may require a bit of tinkering to get them to function as intended.
Yada Wiki
Although it may be a bit confusing to use at first, Yada Wiki has great potential for developing a nice knowledge base. The page editor for this wiki is separate from WordPress, but you'll have all of the tools and plugins at your disposal. For instance, Yoast SEO and TinyMCE Advanced work perfectly with this plugin.
Very Simple Knowledge Base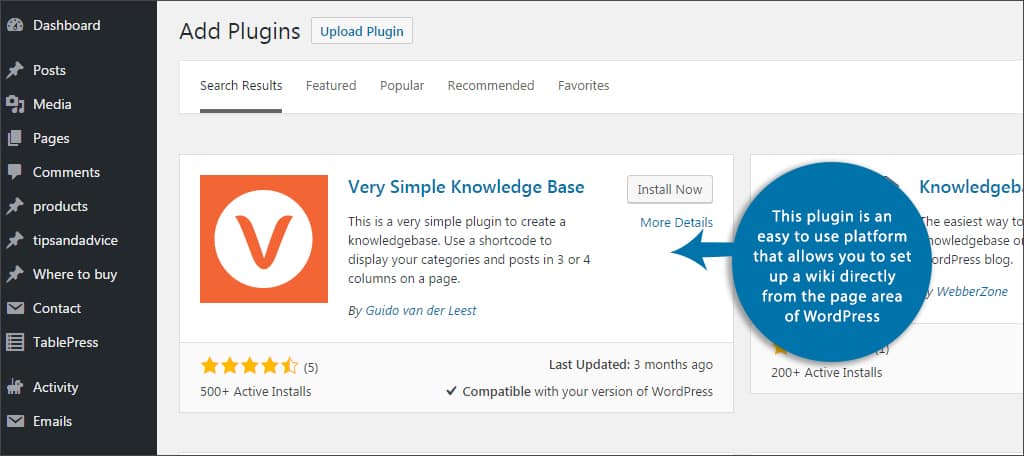 The Very Simple Knowledge Base plugin is an easy to use platform that allows you to set up a wiki directly from the page area of WordPress. It uses shortcodes which can be set up in three or four column displays. It also supports WordPress language packs in the event you want to translate your content.
Encyclopedia / Glossary / Wiki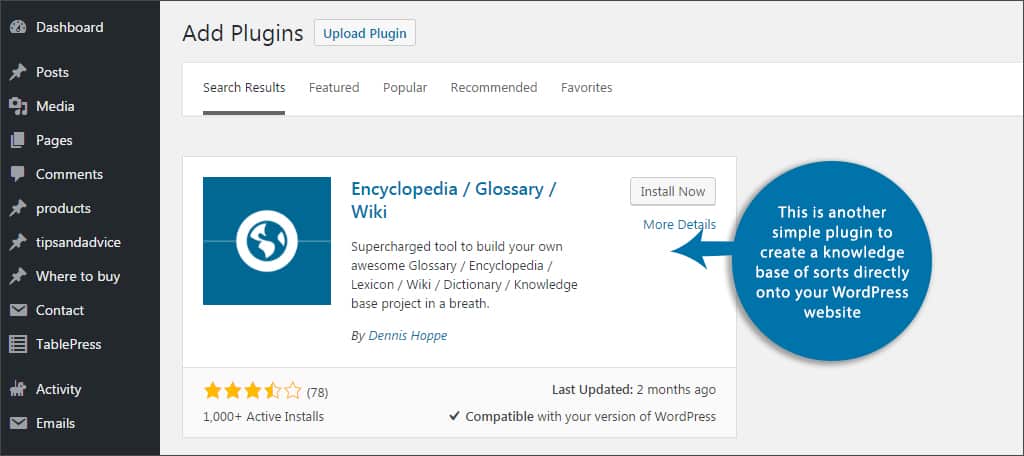 This is another simple plugin to create a knowledge base of sorts directly onto your WordPress website. Encyclopedia/Glossary/Wiki conforms to SEO standards when creating URLs of pages, index pages are automatically created when you enter a new term, and various types of content can be linked to the platform and more. This plugin has a long list of options available that can help you create an educational area that is rich in detail.
Using a Theme to Make a Wiki
Plugins are not the only things that can help you make a stylish wiki. Some themes available can also have built-in features that help promote developing something attractive. For a premium look, you may want to consider the KnowHow theme.
Reasonably priced, this theme comes with a wide range of options and features that will impress your visitors. Some of the functions include:
SEO Optimization for best practices
FAQ section for visitors
AJAX live searching ability for instant answers
Support in multiple languages
Optimized responsive designs for mobile devices
Because of the nature of the theme, you may want to consider using a subdomain or a subdirectory from your primary WordPress website. This allows you to maintain a site or blog without changing its overall appearance. Either of these can be created easily through cPanel.
You can also use FTP programs such as FileZilla to create a subdirectory within your WordPress root folder.
Other Themes of Interest for a Wiki
You don't have to commit to premium themes if you want a decent wiki layout for your site. Here are few appearance items you may also want to consider. These can be installed by going to the "Appearance" area of the WordPress admin panel and adding new themes.
WikiWP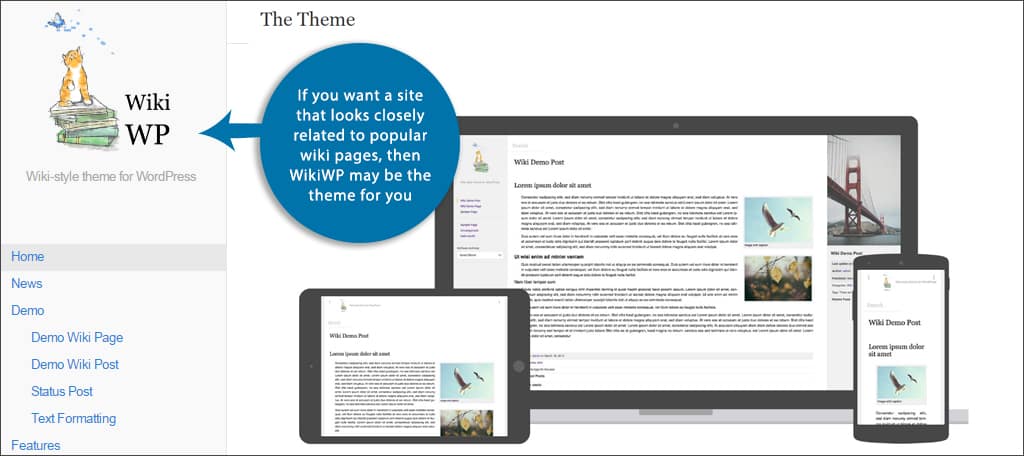 If you want a site that looks closely related to popular wiki pages, then WikiWP may be the theme for you. It uses easy-to-use elements and can be customized with your own graphics and logos. If you need it modified, there are simple ways to make a WordPress theme unique such as using Page Builder by SiteOrigin.
MyWiki
The MyWiki theme has a nice appearance for those who want to create a simple knowledge page. It uses a main sidebar and three footer content areas for a variety of widgets. It's developed using a pleasing color pallet while having a minimalist appearance. Unfortunately, it lacks a lot of options you would find in a premium theme.
WP Knowledge Base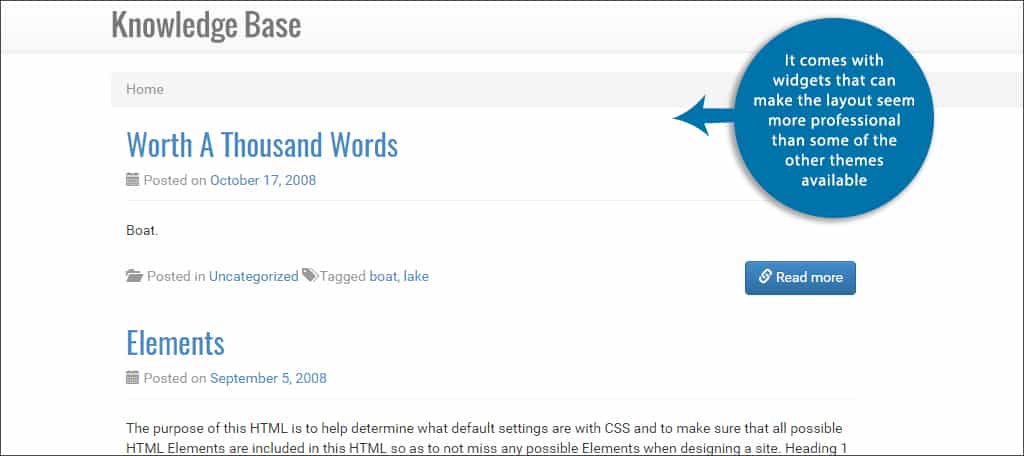 The WP Knowledge Base is another simplistic theme for developing a wiki. However, it comes with widgets that can make the layout seem more professional than some of the other themes available. For example, it's easy to drop a category widget as well as the most popular posts of the website into the sidebar or footers of the homepage. It also comes with a general sidebar that is not viewed in certain areas of the website to make it look more professional.
WordPress can be an incredible tool when you're looking to develop something unique for yourself or the business. By offering a wiki or some kind of knowledge base, you're helping others as well as yourself. Go the extra mile and find new ways to take advantage of your WordPress installation.
What kinds of things have you used WordPress for in the past? What kind of plugins do you support to improve visitor engagement?