Embedding media files gives the site more of an interactive feel. Going beyond images, you can place video as well as audio directly into your WordPress website quite easily. While WordPress already has this ability built in for some URLs, it's possible to take the website further.
In this tutorial, I'm going to show you how to embed media files from a variety of places on the web. For this instance, you'll install a plugin called, "PublishPress Embeds."
Setting Up PublishPress
PublishPress Embeds adds a layer of functionality to WordPress by taking the URL of a piece of media and automatically porting it into your posts and pages. All you need to do is add the web address of a picture, video or sound file and the plugin will do the rest.
Go to the Plugins area and click the "Add New" function.
Install and Activate "PublishPress." Make sure you select the "Embeds" version. The developer also makes a collaboration and calendar tool that you don't want to use at this moment.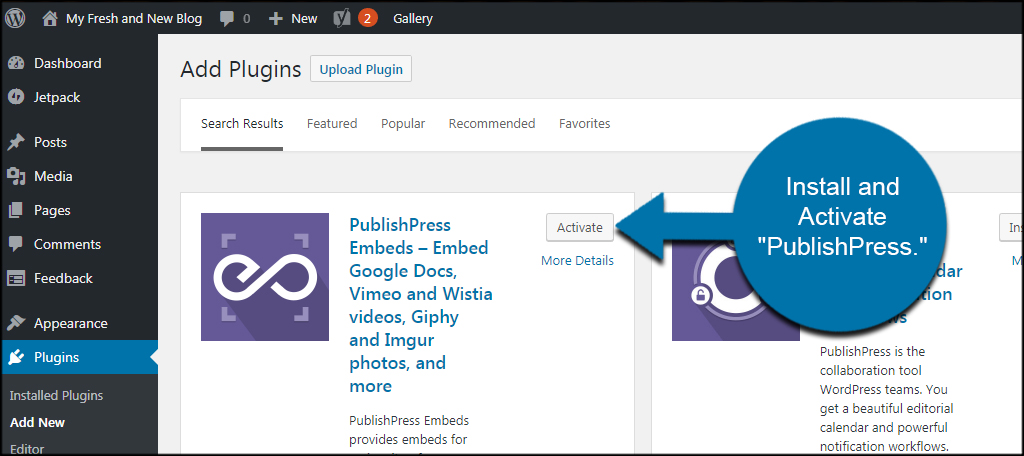 After activation, you will see an "opt-in" security message. This is optional and may be worth taking a look at. But for now, click the "Skip" button to continue.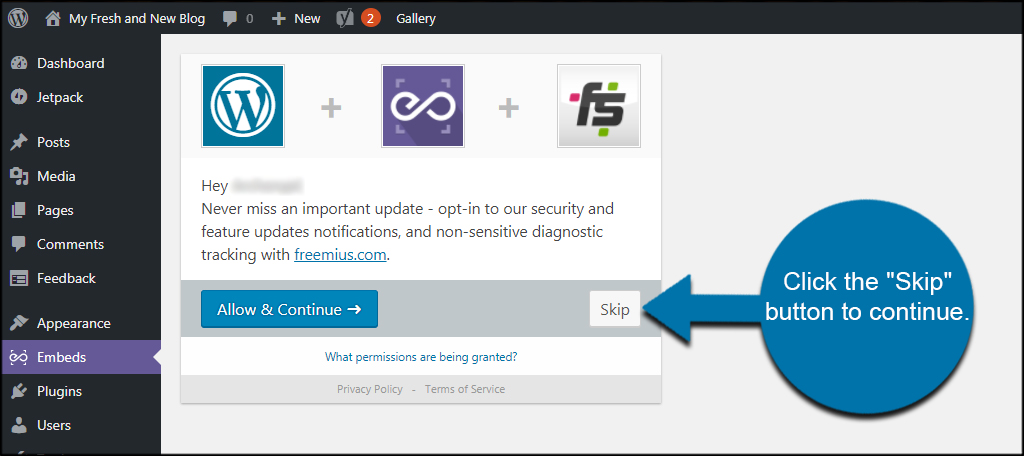 You will now see the PublishPress Embeds General Settings tab. By default, loading previews in the editor and the frontend website are set to "Yes." Facebook languages will be automatically adjusted.
Click the "Add-ons" tab on the top.
PublishPress by itself is a free system to use. However, you can purchase add-ons to provide additional features for YouTube, Vimeo, and Wistia. You don't need these in order to embed the media, but they may be useful due to the features that are included.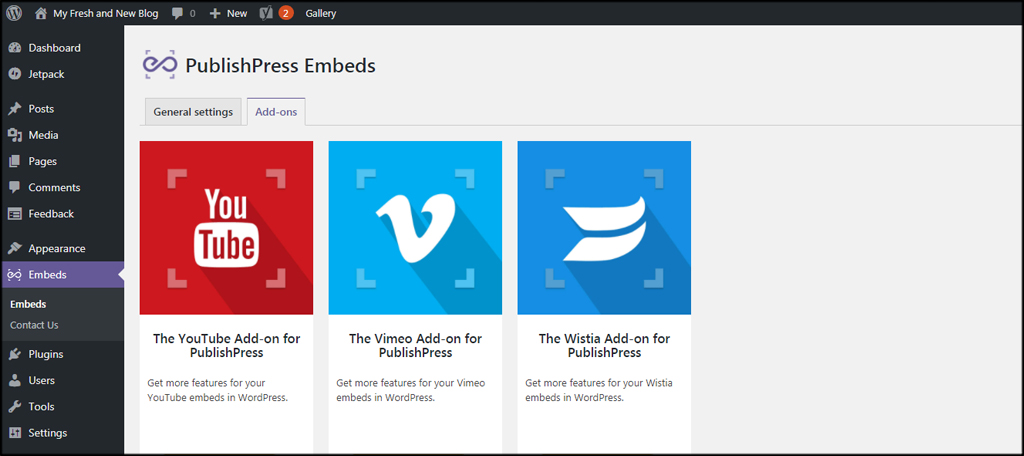 Embedding a Media File
PublishPress supports an extensive list of file types and websites for embedding content. This works for documents, sound files, images, and video.
Now, let's say we want to embed a video from YouTube. For this, we're going to add the URL from a video to a WordPress post.
Go to Posts and click, "Add New."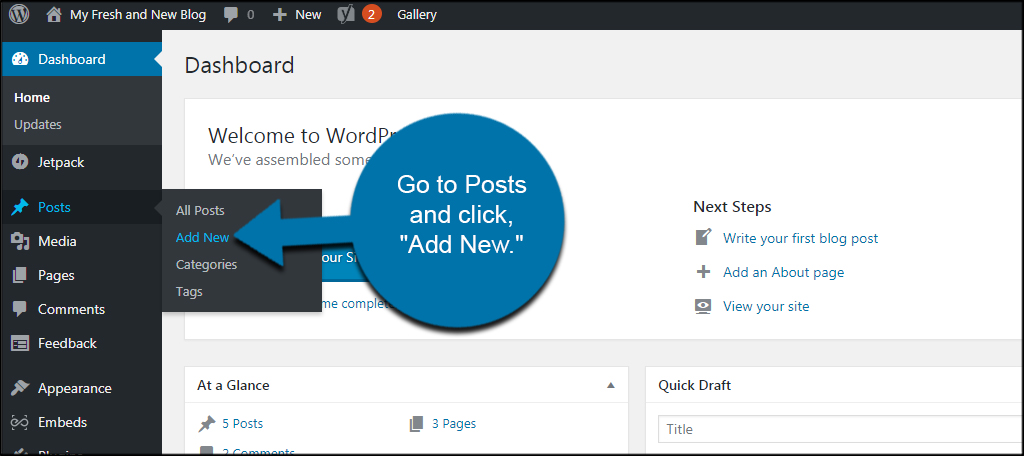 Click into the editor for the post and paste a URL from YouTube. PublishPress will immediately turn it into an embedded video.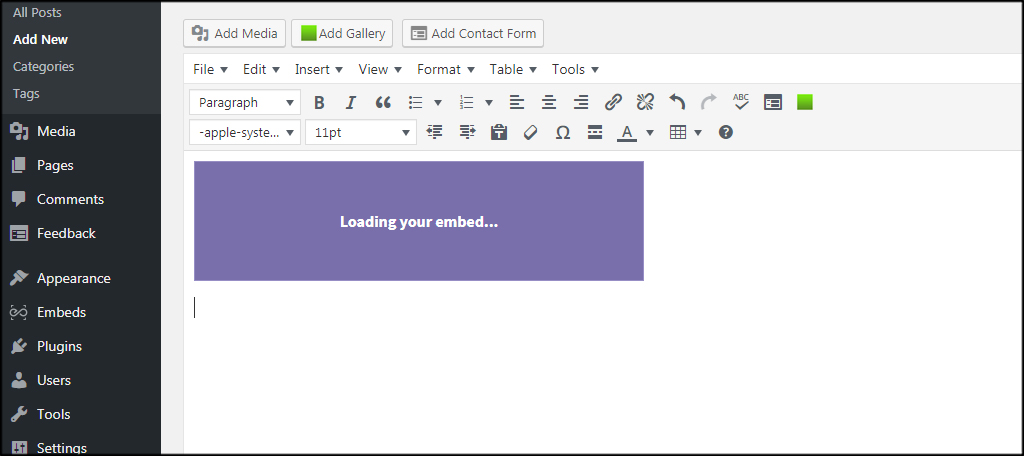 If you want to see or adjust the URL, click the "Text" tab of the WordPress editor.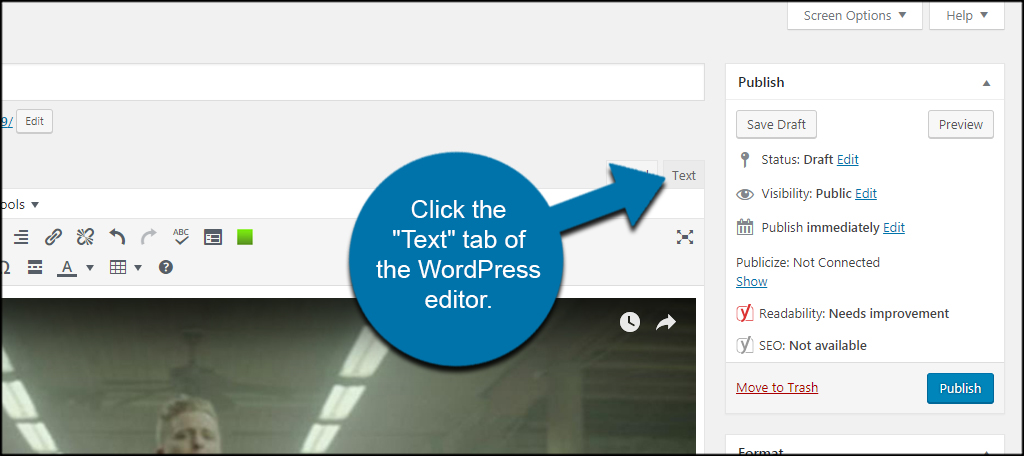 Here, you can see the shortcode "embed" has been added automatically to the URL.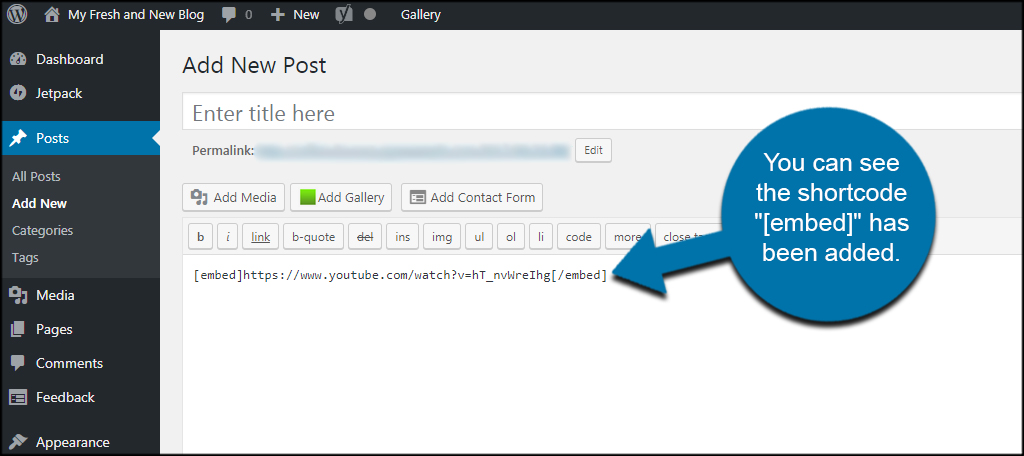 Choose a Variety of Media Types
PublishPress supports a wide range of media types to embed into your posts or pages. Spotify, Google Maps, Google Docs, Imgur, Deviantart and many more are easily placed into your content with nothing more than the URL of the file in question.
You can even embed specific Facebook posts and videos if you choose.
Expanding What You Can Do
WordPress hosting has a nearly endless range of possibilities for creating almost any kind of a website you can imagine. Plugins such as the one I featured today greatly expand what you can do and offer new ways to engage visitors. Explore the different plugins and themes that can accentuate your website.
What kind of elements would you like to embed on your site? Do you integrate other services like Cloud backups?