CubeCart has an incredible number of features and functions to create your online store. However, it is lacking a proper payment gateway by default. Luckily, using payment gateways in CubeCart is very simple. In fact, the system can import your favorite payment types directly into your website.
In this tutorial, I'm going to show you how to configure CubeCart to accept payments. This should be one of the first things you do after installing CubeCart. After all, it's hard to make money if no one can pay you properly.
Installing CubeCart Payments
Unlike many other systems, CubeCart doesn't come with a lot of modules pre-installed. This keeps the platform fast and easy to manage out-of-the-box. While this creates a bit of extra work for the user, it gives you a chance to completely customize the system without worrying about tools you probably won't use.
First, you will need to find the perfect gateway for your website. Visit CubeCart's extensions webpage. From here, go to the Extensions menu and click, "Payment Gateways."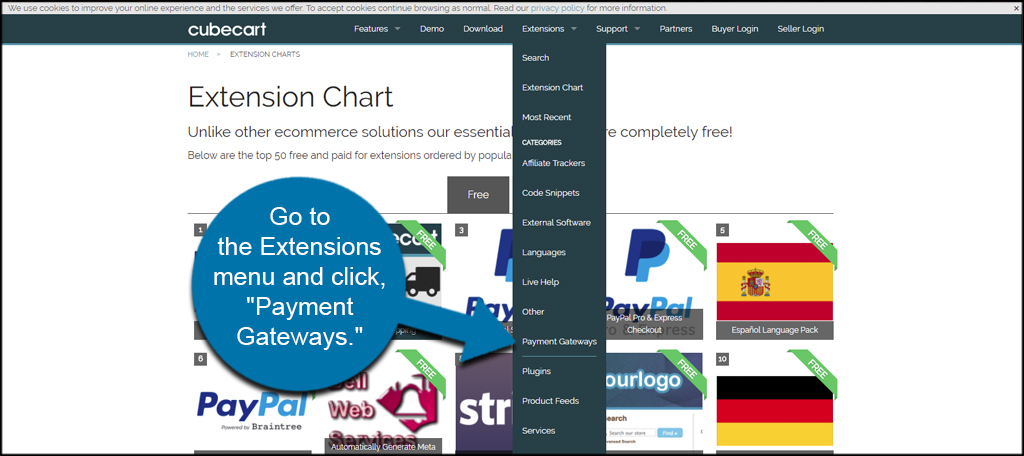 CubeCart supports a wide range of payment methods. Choose one that fits your website dynamic. Note that you'll need your own account with these companies to accept payments from customers. As some of these systems require a few days to register, you might want to do so now before actually selling products.
Find a platform click the name of the gateway you want to use.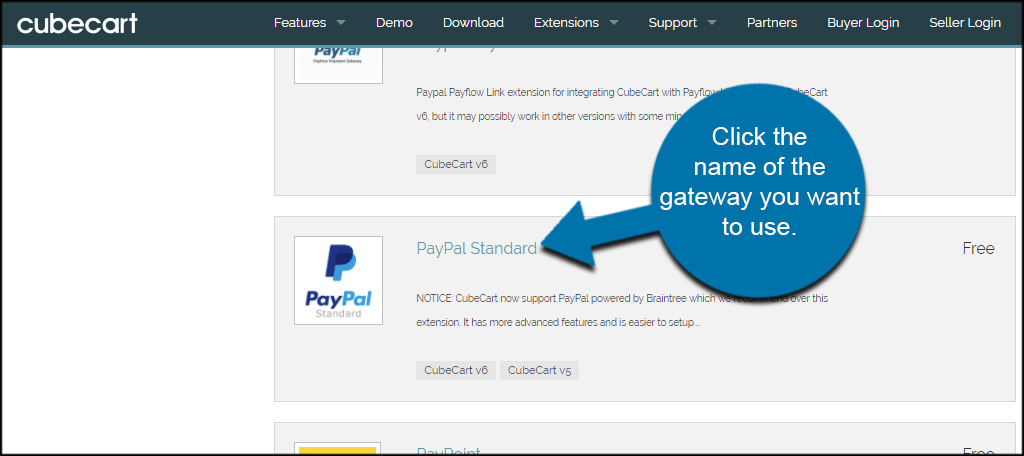 Now, you have two ways you can install an extension in CubeCart: download the file to upload it later or generate a token for automated install. In this tutorial, I am going to use the token method. It's faster and requires no file transfers to and from your computer.
Click the electric icon of the most current version of the gateway.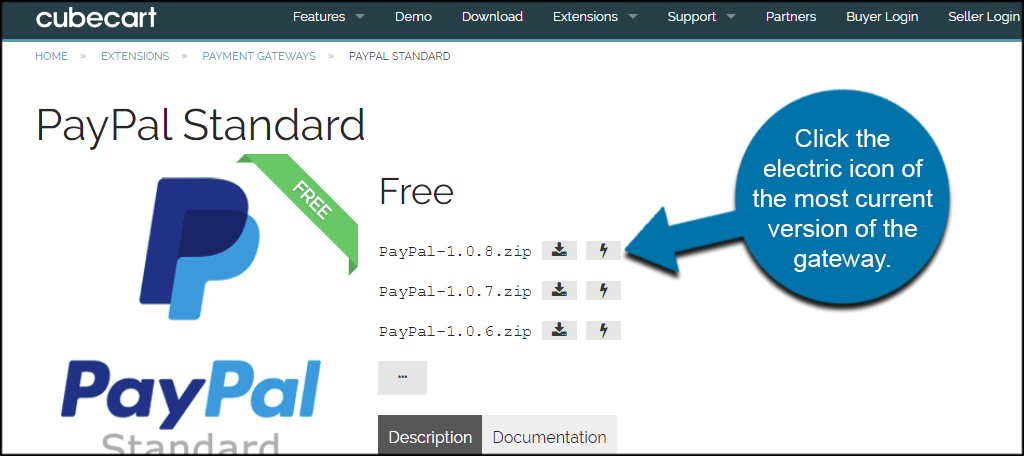 You will be given a temporary token from the system. Copy this long string of characters. Your website will need it to connect to CubeCart's server to install the payment gateway. This is a temp token and will not be usable after 48 hours.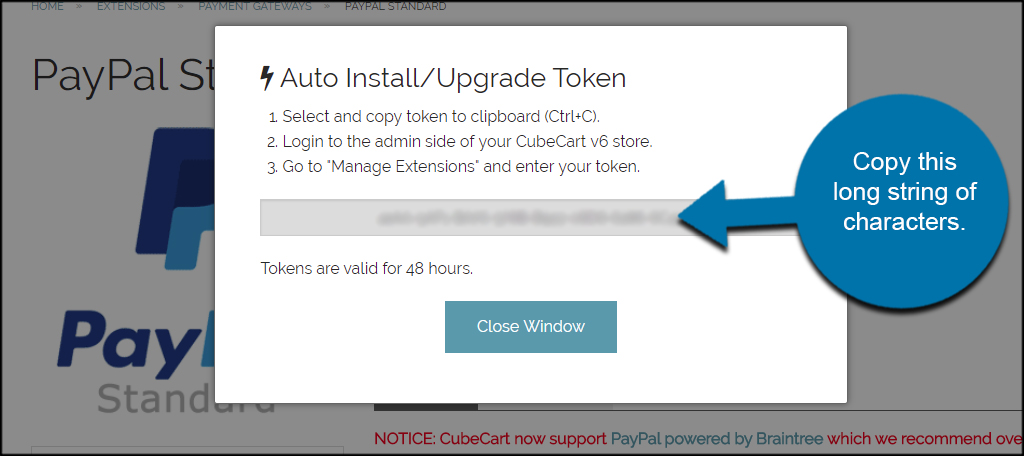 To install this token, you will need to go back to your CubeCart admin screen. Scroll down to the bottom of the dashboard and click, "Manage Extensions."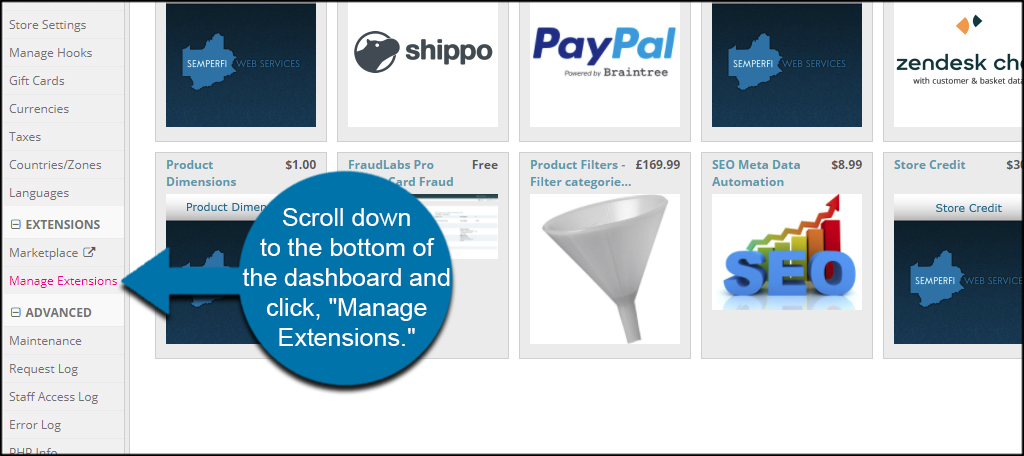 Here is where you will put in the token for the payment gateway. Paste the token in the space provided and click, "Go."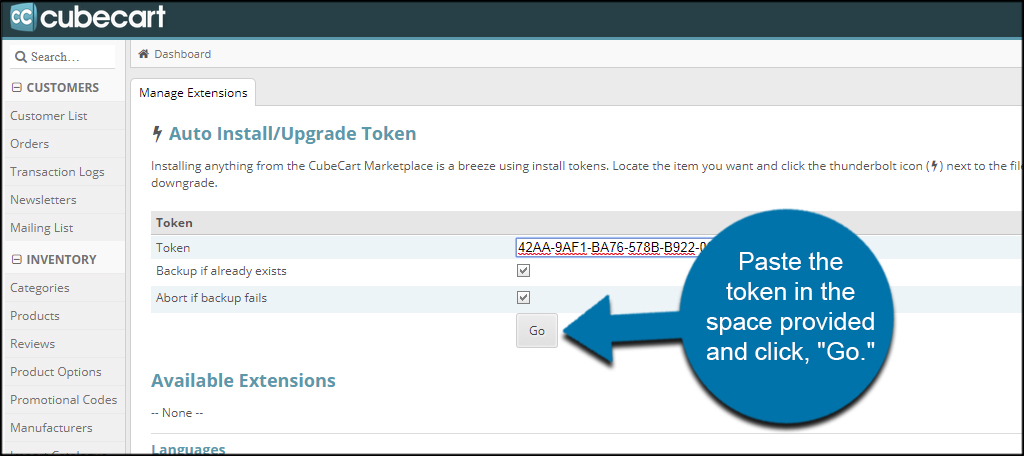 The new module will be added to your CubeCart. Click the gateway to open its settings.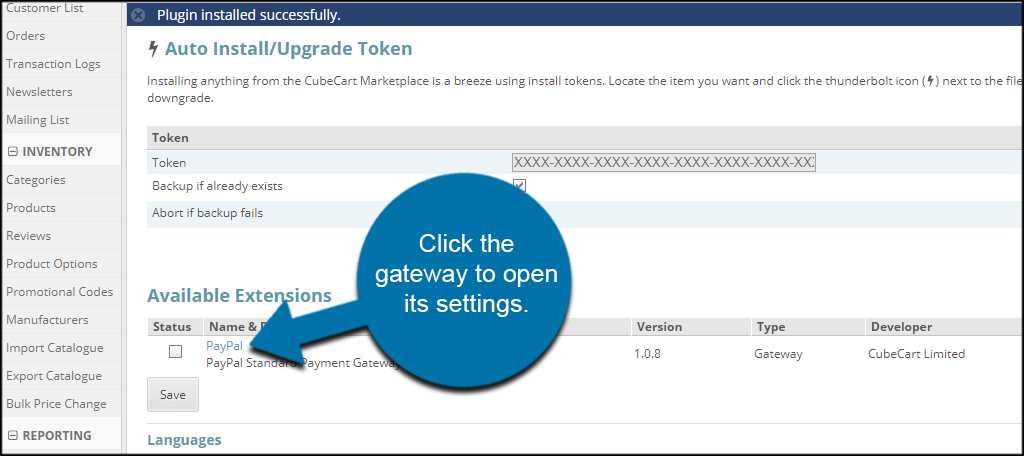 Each payment gateway is going to have different settings. You will need to input your gateway's information before you can start to use it.
When you're ready to start accepting money with the payment gateway, click the "Save" button to keep your settings.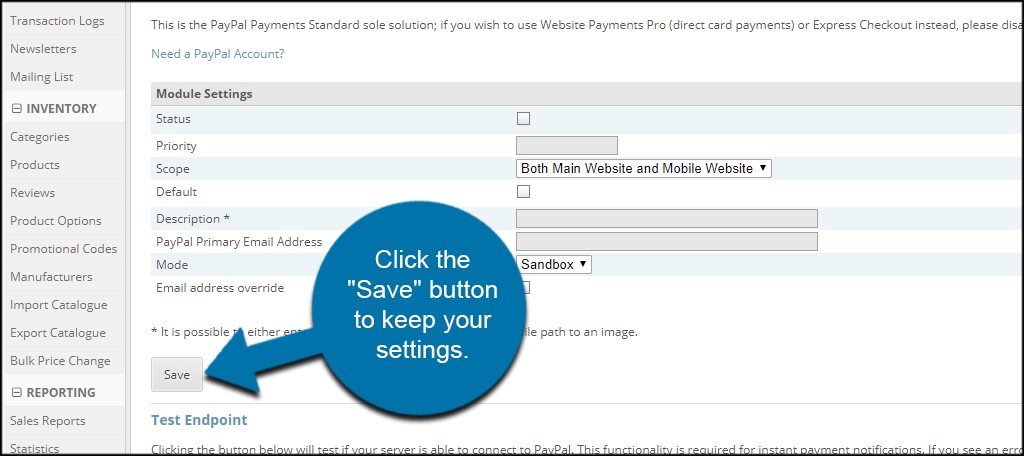 Start Making Money
With a payment gateway ready to accept money, your site is ready for inventory. However, it takes more than a full store to attract buyers. You may also want to consider using various social media marketing tools to engage people. It doesn't take much effort to advertise your goods in front of thousands of potential shoppers.