CubeCart is one of many eCommerce applications that are free to use from the Softaculous system. It can help you quickly build an online store and get started selling items right away. While it may not have some of the glorious additions as some of the paid systems, CubeCart does have potential for being very useful.
Softaculous is an app installer built into the cPanel web hosting tool. It comes loaded with a vast array of apps to help you build almost any kind of website you wish. In this case, we're using it for eCommerce.
In this tutorial, I'm going to show you how to use Softaculous to install CubeCart. In just a few moments, you can start building your online retail empire.
Installing CubeCart from Softaculous
From the cPanel dashboard, click the "Softaculous Apps Installer" tool. It should be located under the Software section.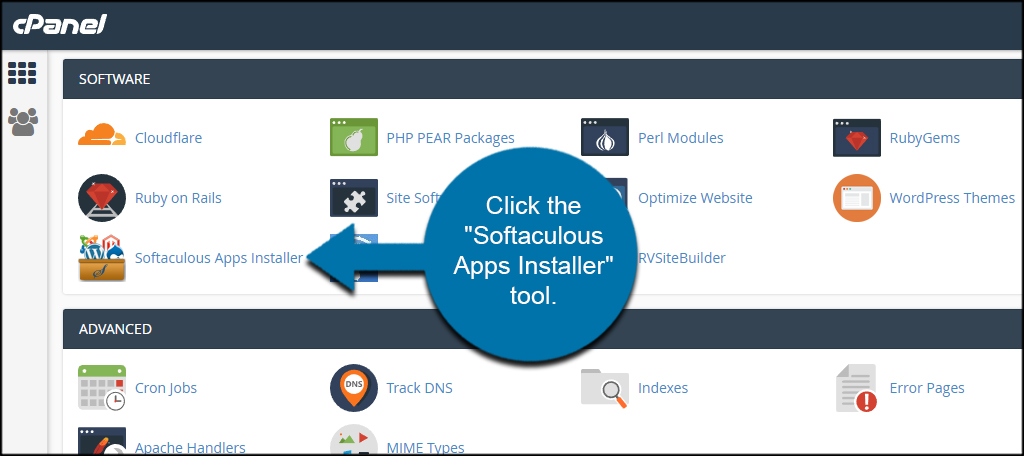 Search for and click "CubeCart" in the left panel.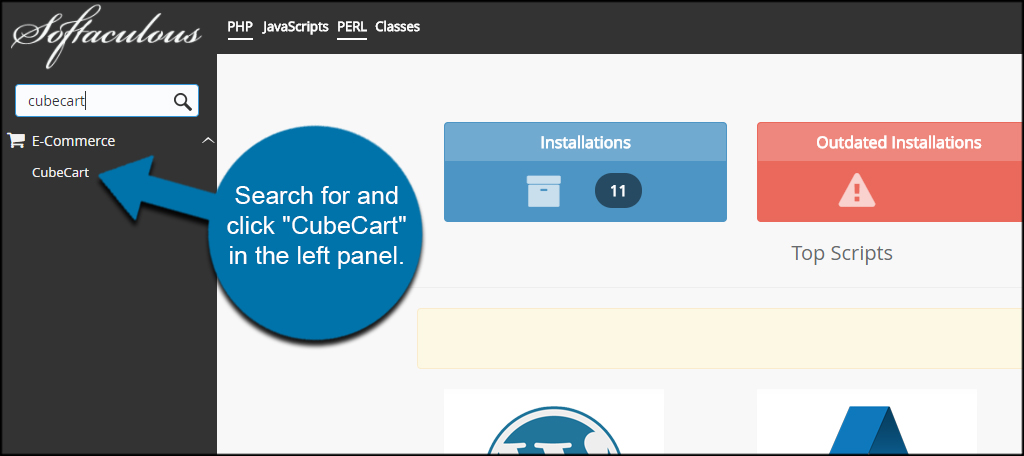 Click the "Install Now" button under CubeCart's description.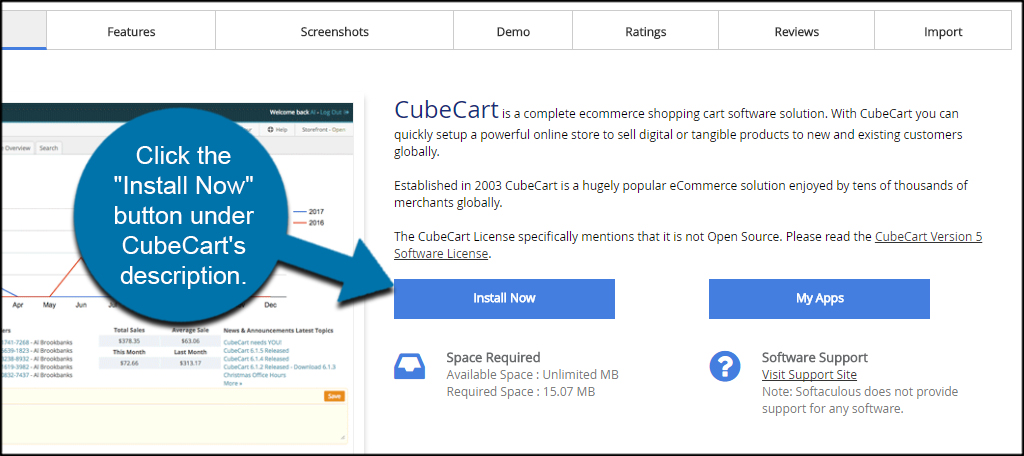 In the Software Setup section, use the drop down windows to make your selection. This will depend on your domain name as well as whether you have an SSL certificate or not. If you don't have an SSL, you can always add one later. In that case, you need to use "https://www" or "https://" in the Protocol field.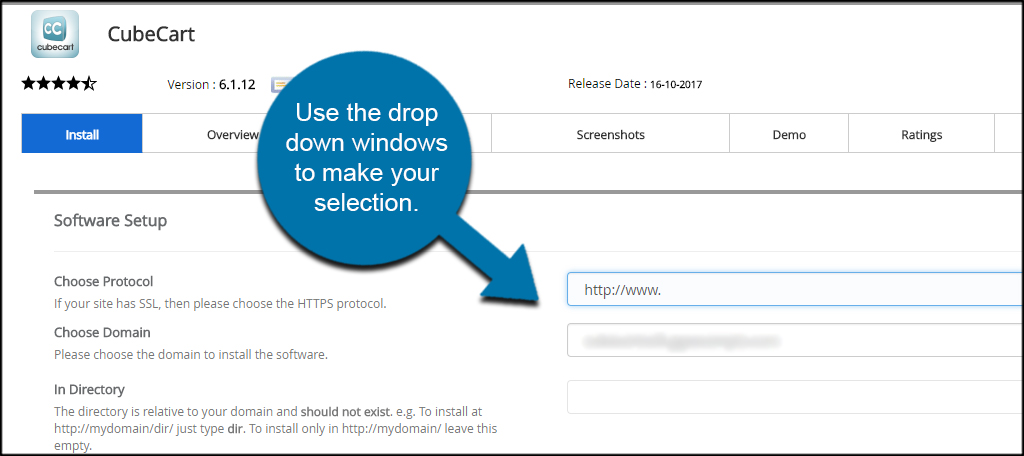 Fill in your store's basic information. This includes the name of your store as well as its physical location. If you don't have an office or business space, you can either leave this blank or use something like a PO Box. Most customers trust a business that can be contacted, and having this information available will increase the likelihood of sales.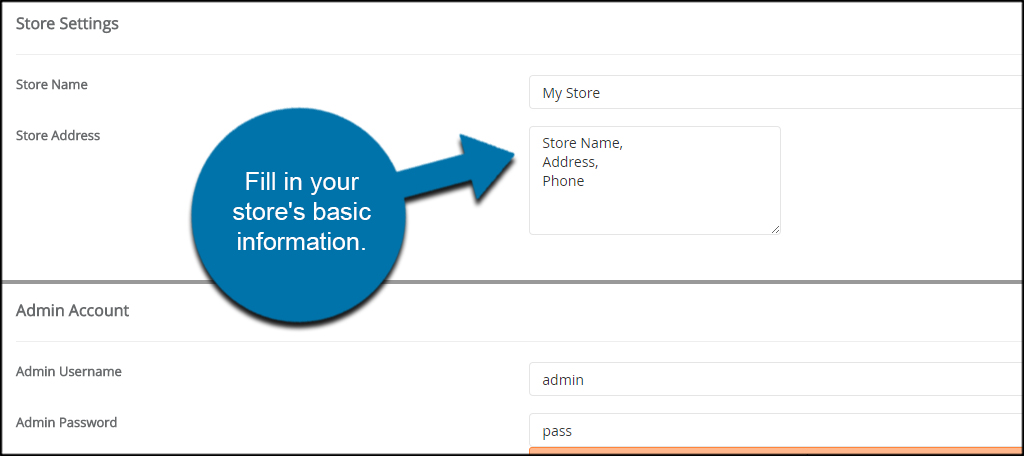 Create your admin account by entering username and password data. Don't use the "admin" account that is displayed by default. This is a bad practice and gives hackers half of the login credentials for your site. Make it unique to you. The Admin Email is the address CubeCart will use to send you messages regarding your store.
Click the "Install" button on the bottom of the page.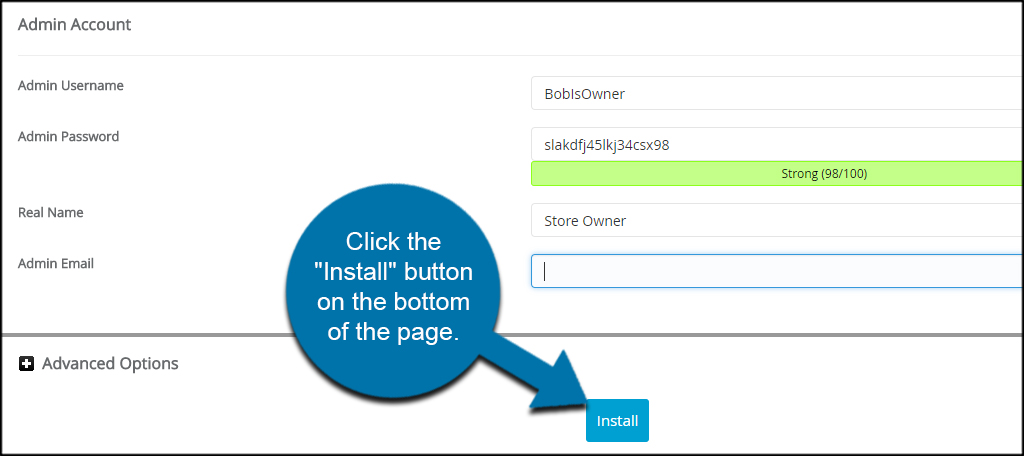 When the installation is finished, you will see a "Congratulations" page. Softaculous will also give you the links to both your store and the admin login. Click the "Administrative URL" link to access your store. It's probably a good idea to bookmark this page so you can access it easier later.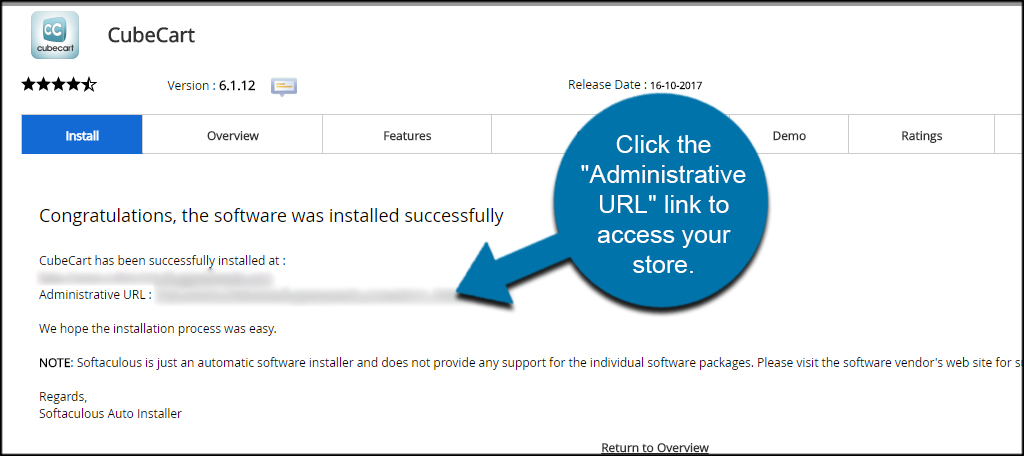 Begin Building Your Store
Once CubeCart is installed, you can start your own online store by customizing and adding items. Softaculous does everything including setting up the database, so you have nothing to worry about except for how to make your eCommerce site profitable. It may be a good idea to take advantage of marketing tools once you have items ready to sell.