Have you ever wanted to add Pinterest style WordPress posts to your website? Pinterest has become so popular that adding its layout style to a website has become very popular. You can accomplish this by using a certain WordPress post layout plugin that acts as a Pinterest layout grid.
Why Add Pinterest Style WordPress Posts?
As I mentioned above, Pinterest continues to grow in popularity. The style that they provide is very easy on the eyes and fun to view. Website owners have taken notice and have started using masonry theme WordPress templates to accomplish this.
However, you don't have to have a particular theme to have a Pinterest style layout on your website. You simply have to find the right plugin and set it up to accomplish this for you. I have found a great one, so let's take a look.
Masonry Layout Pinterest Grid Plugin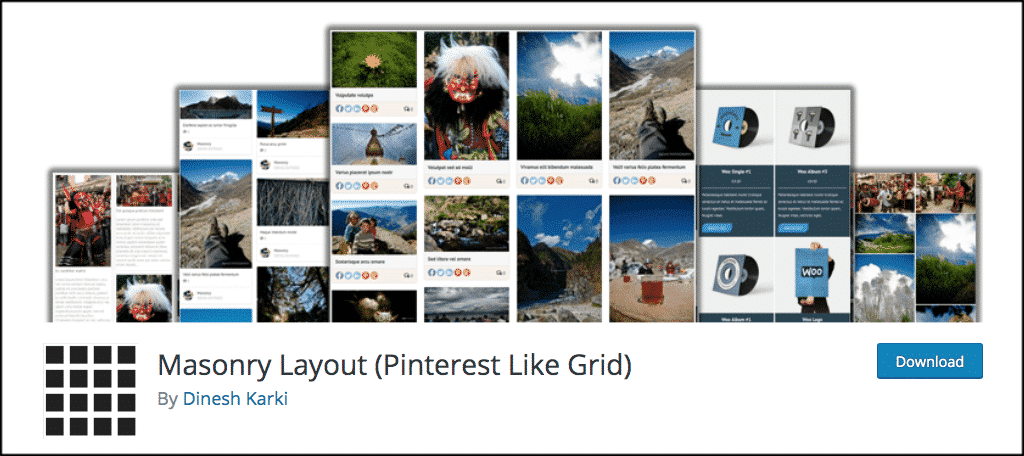 The Masonry Layout (Pinterest Like Grid) plugin easily converts common WordPress post design layouts into an amazing masonry style that mimics a Pinterest grid.
The setup of the plugin takes less than five minutes. Simply set the settings you prefer and attach the shortcode to specific categories on your website. The Pinterest style layout will auto populate wherever you paste the shortcode.
You can also use this Pinterest style WordPress plugin to display things like a gallery, portfolio, WooCommerce products, and blog pages. You name it, this plugin will let you do it.
Let's take a quick look at how to use this WordPress post layout plugin for a Pinterest style appearance.
Install and Activate Pinterest Style WordPress Plugin
In order to use this plugin and create a Pinterest style in WordPress, you need to install and activate it. You can do this from the plugin's page of your WordPress admin dashboard.
Once the plugin has been installed an activated, click on WP Masonry > Shortcodes. This will take you to the main setup page for the plugin and you can fill in the settings you prefer and receive a shortcode to use.
Add Pinterest Style WordPress Posts
Let's walk through the setup. The setting's page for the Masonry Layout plugin is very simple. You input certain criteria to create a shortcode to use on any post or page. The plugin allows you to create as many shortcodes as you would like. You simply attach each code to a post type and lay the gallery out how you see fit.
Walkthrough the settings one-by-one and fill them out according to your needs. You will be able to choose the settings of all of the following:
Layout Theme
Columns
Post Type
Thumbnail Image
Posts Per Load
Order By
Order
Responsive
Pagination Style
Use Lightbox
Use Lazy Loading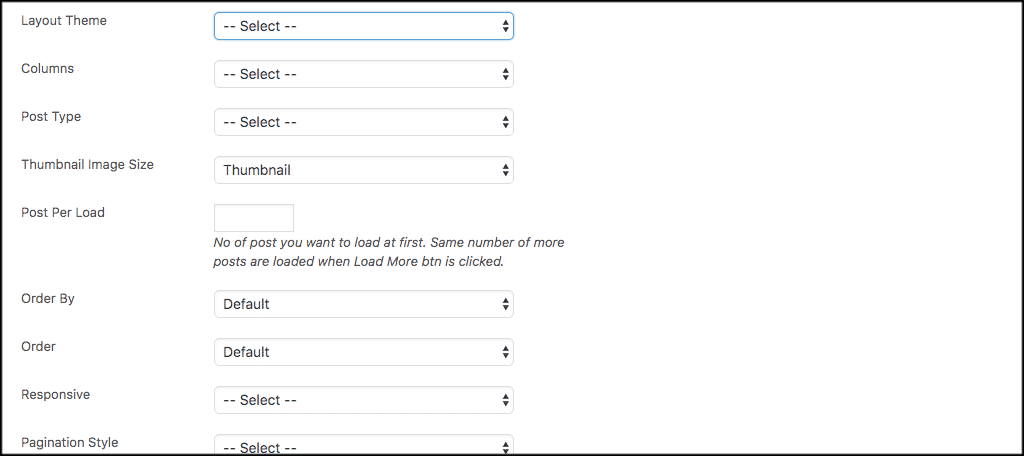 If you're worried about performance, enabling and fine-tuning lazy loading will make a big difference. This makes it so images are only loaded when a visitor needs them.
In other words, it greatly reduces how long it takes for your page to load.
Once you have made your choices, click on the "Save" button and a shortcode will be generated.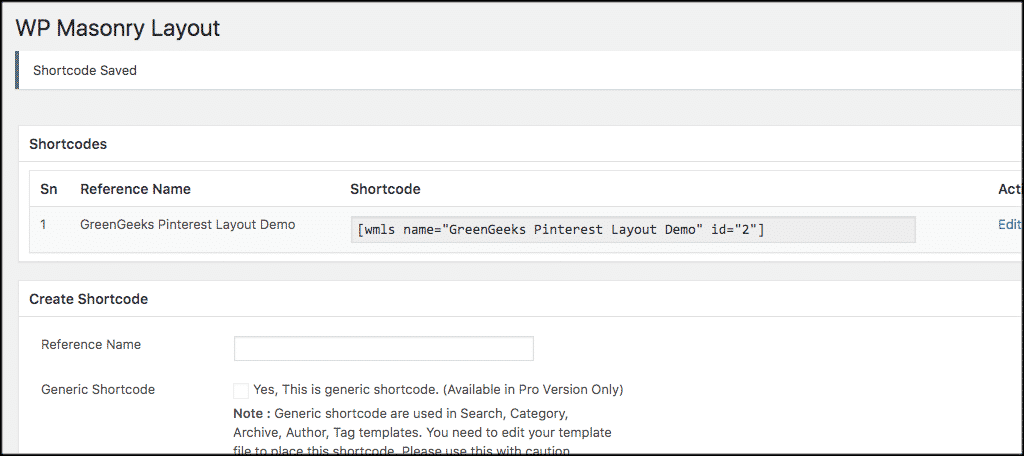 Take the shortcode that was auto-generated and place that on any page or area of your website where you want to show the Pinterest style WordPress post grid.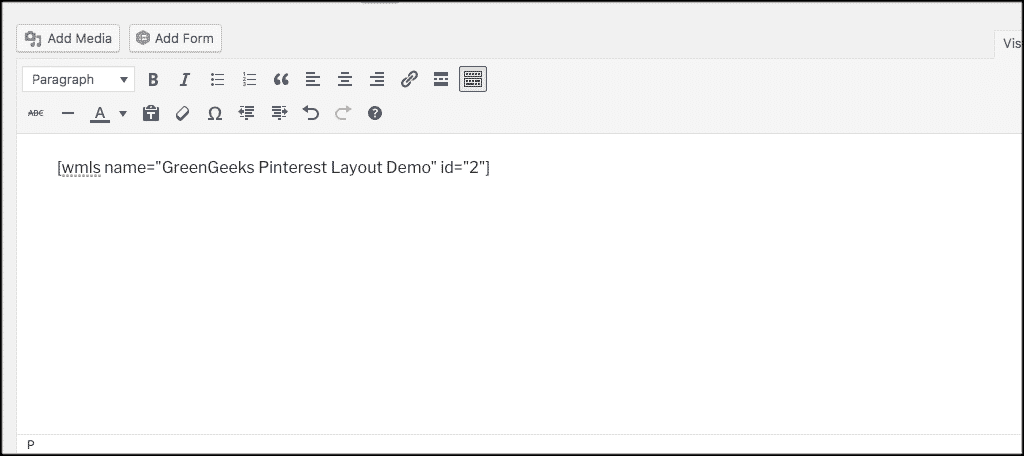 Now take a look at what the front end of the site may look like depending on your settings. That's it!
You can create as many shortcodes as you want based on your site content, post type, and categories.
Free WordPress Grid Themes
Now, as an alternative to using the Pinterest Masonry plugin, you can always go the route of using a free WordPress grid style theme. These themes have the Pinterest style layout already built in. Of course if you use the plugin, you don't have to change your theme.
However, here are some of the best free WordPress grid themes available to use if you would like to go this route instead.
Masonry
Masonry is a free responsive Pinterest style masonry grid theme with a clean, minimal design that works perfectly right out of the box. It includes functions like:
Custom Colors
Theme Options
Custom Images
Responsive Layout & Design
Valid XHTML + CSS
Gridly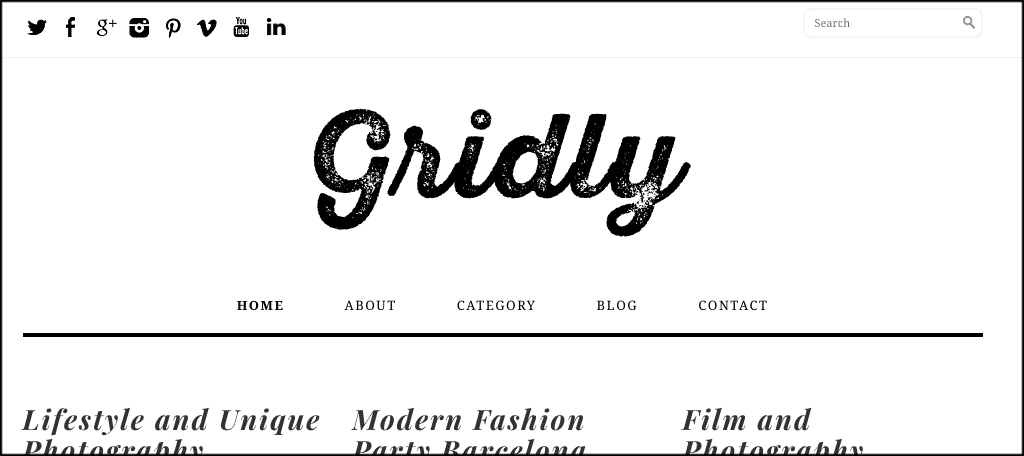 Gridly is yet another free masonry style theme that you can easily install and use to accomplish this type of look. It has a minimalist style and a mobile ready design. It also includes:
Theme Options
Menus Capability
Responsive Design
Responsive Layout
Valid XHTML + CSS
Clippy
Clippy is a very simple, responsive, pin-style theme that you can quickly install and create a Pinterest style layout for your posts immediately. It includes
Multiple Customization Options
Responsive Design
Mobile Friendly
Menus Styles
Easily Add Logo
Post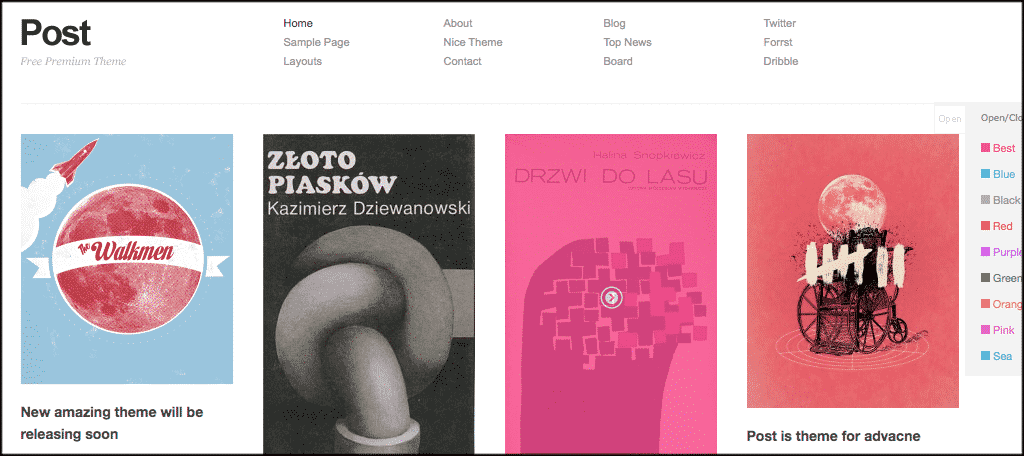 Post is a minimal type WordPress theme that is extremely clean and simple. It has a masonry feature and is easy-to-use. Some of the main theme options include:
9 Color Schemes
Layout Options
Slider Layouts
Blog Layouts
Home Page Layout Options
Digest
Digest is a free WordPress theme for your personal blogs or portfolio. It allows you to easily create a pin-style look without much of a hassle. Some of the main theme options include:
Widget Support
Custom Columns
Customize Menus
Layout Options
Latest WordPress Updates
Final Thoughts
Now it is easier than ever to add a Pinterest style to WordPress posts on your website. Whether you use the plugin and keep any theme you want, or use one of the free WordPress grid themes available, you will be on your way to that Pinterest style in no time at all.
Have you started laying out your posts in the Pinterest grid style? Which do you prefer, the plugin or the theme?