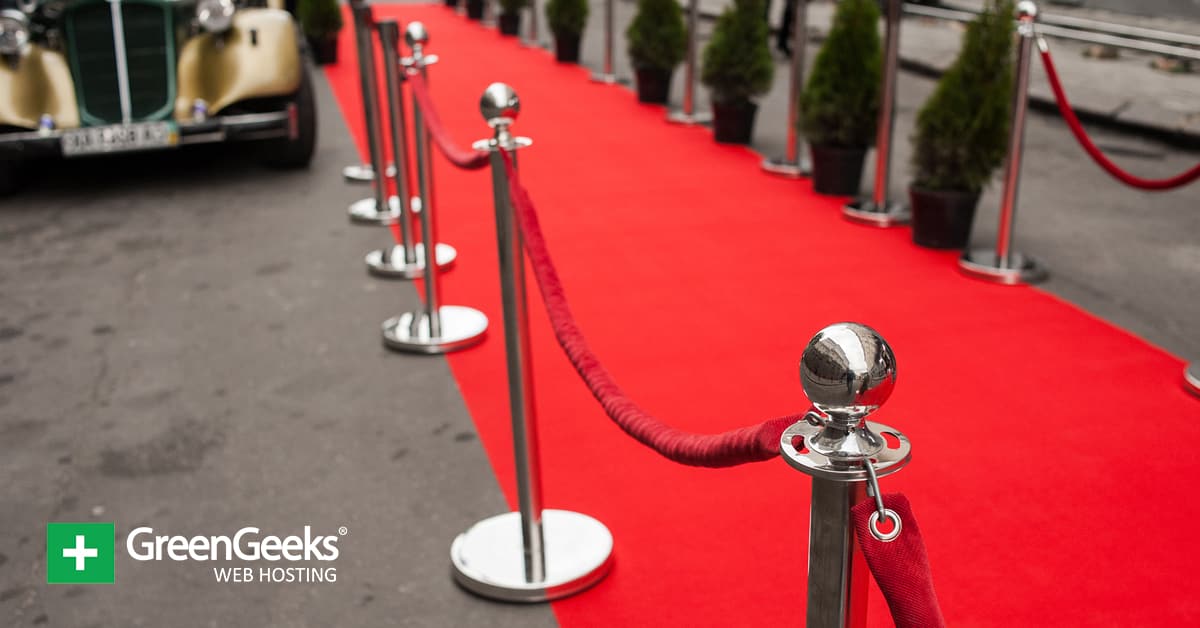 Are you interested in making a celebrity gossip blog to entertain the masses? For the better part of a century, people have wanted to learn more about their favorite celebrities, and the internet has made that so much easier.
Today, I will explain how to start a celebrity blog using WordPress.
Setting Up Your Celebrity Blog
Odds are if you are thinking about creating your own celebrity blog, you have already read a few of them. One thing you should have noticed is that each one tends to differentiate itself from other sites in a variety of ways.
If you want to succeed, you are going to have to do the same.
Thus, before you build a website, you need to pick what angle it is coming from and the tone. More importantly, you should come up with a list of ways your blog will be different from the competition.
One more thing you need to figure out is where you will get your information. In the celebrity gossip game, the site that posts first is typically the site that performs better. As such, the timing of your posts is going to matter a lot.
Once you have a plan in place, it's time to start building a website.
You Need A Web Hosting Company and A Domain Name
When it comes to building a website, they all start off the exact same way. You need to select a web hosting company and a domain name.
A Web hosting company is responsible for renting you the web server that your website is stored on. Without a web host, your website cannot be accessed. Thus, it is extremely important to select a great one.
Here at GreenGeeks, we are constantly improving our services and as a result, we offer fast speeds, strong security, and 24-hour support. And the best part is this is all at a very competitive price.
However, we separate ourselves from the competition with our commitment to the environment. The web hosting industry has an emissions problem. And at GreenGeeks, we strive to be part of the solution.
To do this, we carefully calculate how much energy we use and purchase three times that amount in wind energy to put back into the grid.
You also need a domain name, which you get for free with GreenGeeks. This is the URL of your website and it needs to be short, reflect what your website is all about, and most importantly, be easy to remember.
Build Your Celebrity Blog with WordPress
Next, you are going to need to select a platform to build your website on. And luckily, this is an easy choice…pick WordPress. It is by far the best option to select when you are building a blog.
However, don't just take my word for it, over one-third of the internet uses WordPress.
WordPress has an intuitive design that is perfect for beginners. And unlike other CMS, you do not need to write a single line of code. Instead, you can add features to your website with the vast library of plugins and themes.
However, WordPress really stands above the competition when it comes to blogging. It was made for blogs years ago and that is still true today. Right from the get-go, you can begin blogging with WordPress.
Selecting Good Plugins and Themes
Plugins and themes are one of, if not the most important aspects of WordPress. It is thanks to the vast library of them that WordPress has become such a versatile platform.
Plugins add features to your website without you having to write a single line of code. They are basically the same as apps for your smartphone.
Themes are often mistaken by beginners of being cosmetic, but the majority of them come with features and tools that work very well with certain topics.
Choosing plugins and themes that make your website better is an essential part of web development on the WordPress platform. Here are some that you may find useful when you start a celebrity blog:
Smush
A big part of celebrity blogging are the images. And as such, you are going to want to make sure yours are optimized. The Smush plugin can help you do just that.
It's very likely that you will have a lot of images. This plugin not only optimizes them, but also utilizes lazy loading techniques to make sure your pages remain as fast as possible.
Twitter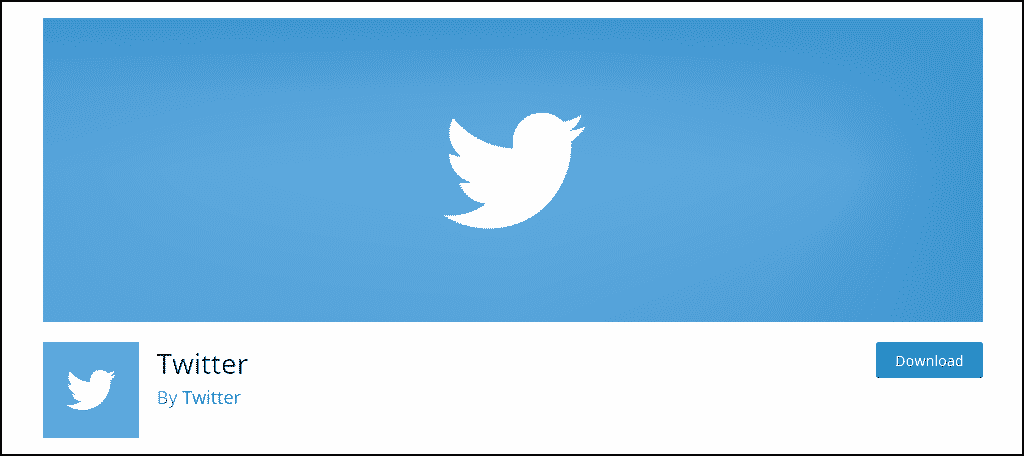 A lot of news about celebrities comes from social media platforms. Twitter may just be the most important one. And luckily, there is an official Twitter plugin available.
This plugin makes it not only easy to share Tweets from other accounts but helps you build up your own Twitter audience at the same time.
Magazine Prime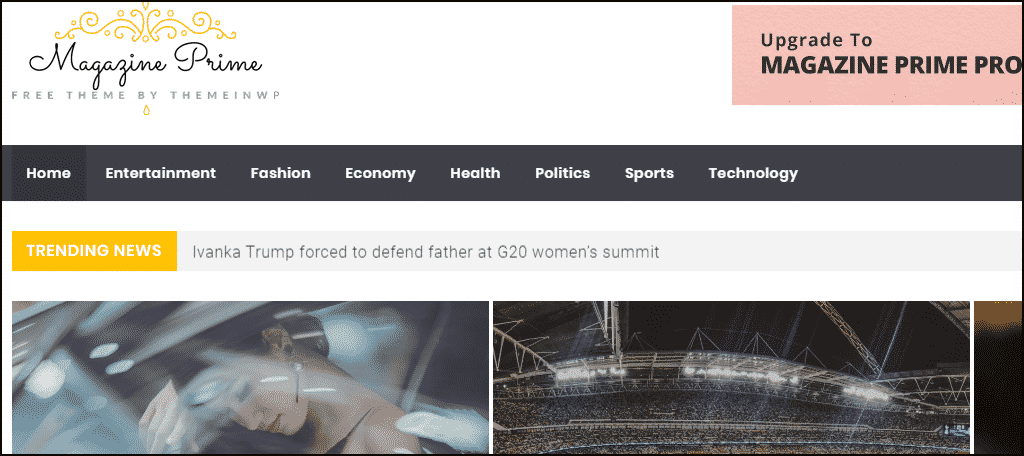 Without a doubt, celebrity gossip and the magazine-style go together like peanut butter and jelly. The Magazine Prime theme is an excellent choice. It offers an incredible layout and was optimized for SEO, which makes it a perfect fit for a celebrity blog.
Gossip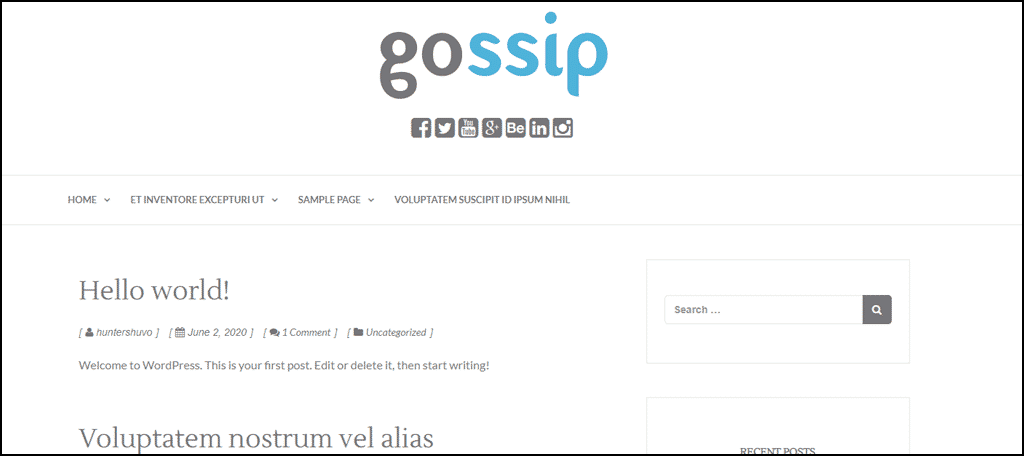 It's hard to not pick a theme with gossip in the name for this type of blog. Gossip is a stylish theme that offers a sleek layout and is responsive in its design. It was built using Bootstrap, so it's very easy to customize, which is great for beginners.
Marketing Your Celebrity Blog
I doubt I have to explain the importance of marketing to someone planning a celebrity blog, but I will anyway.
Everything you have done up to now will be meaningless if no one visits your blog. Marketing is an essential part of every website, and there are a lot of ways to go about it.
Social Media
Email Subscriptions
Collaborations
Running A Giveaway
Paid Advertisement
However, the best and most important option at a blog's disposal is search engine optimization (SEO). The more search engine friendly your content is the better you will rank on sites like Google. And with almost zero exception, the majority of a blog's traffic will come from them.
In fact, research suggests 53% of traffic comes from organic traffic through search engines. However, it is likely to be much higher since your marketing budget will not be setting any records when starting out.
Start Your Celebrity Blog Today
You have you're work cut out for you, to be sure. In the entertainment industry especially, celebrity news can happen in the blink of an eye. Make sure you stay up on all the news-worthy and trending material if you want your site to be among competitors.