A design blog can do a lot for someone involved in any area of design. Graphic, website, interior, fashion, industrial, landscape, even software design. If your work involves visual appeal of any kind, a well-built and maintained blog can elevate your profile. You can work toward establishing yourself as an expert in your field and pick up some business along the way.
How to Start a Design Blog Tailored to Your Strengths
In this article, we'll cover the building blocks of a design blog. The tools you'll need to establish your own site. That's the technical part. The nuts and bolts. But what will make your blog stand out is what you put into it.
What do you bring to the table? What do you know a lot about? What have you done that you can demonstrate or show to the world? A good blog is overflowing with high-quality content.
"Content." I don't really like that word. Not as a descriptor of anything important. Content is just content. Content in and of itself doesn't create a great blog, information does. Knowledge does. Talking about a subject form a different or unique point of view. Those are the kinds of things that make a successful blog.
Whatever you call it, you're going to need it. As much as you can generate. If you already have a large portfolio of work to show, that's a good start. You may be able to launch a new blog without writing a lot of quality articles.
But if you're in it for the long haul, that won't be enough. If you want to build a design blog that differentiates you from everyone else, you'll have to start writing. Or attract some contributors who can share in the writing.
The writing can be tips, tutorials, funny things clients have said (without naming names, of course) – you get the idea. There has to be something there besides visuals to attract visitors and keep them coming back.
And to attract Google. Google has an endless, voracious appetite for words. Relevant, helpful words. They'll index your images, sure, but it will be your words that make your blog rank higher in search results.
You Need a Web Host and a Domain Name
We talked about Google, and if you want to do well in search, you need your own website and domain. A free domain like "yoursite.someblogplatform.com" may be indexed by Google, but relevant sites on their own domains will always rank higher. And if you want to generate business, your own domain name is essential for a professional appearance.
We'll talk about the domain name in a minute, but first, let's talk about web hosting.
A Good Host Is More Than a Service Provider, They're an Ally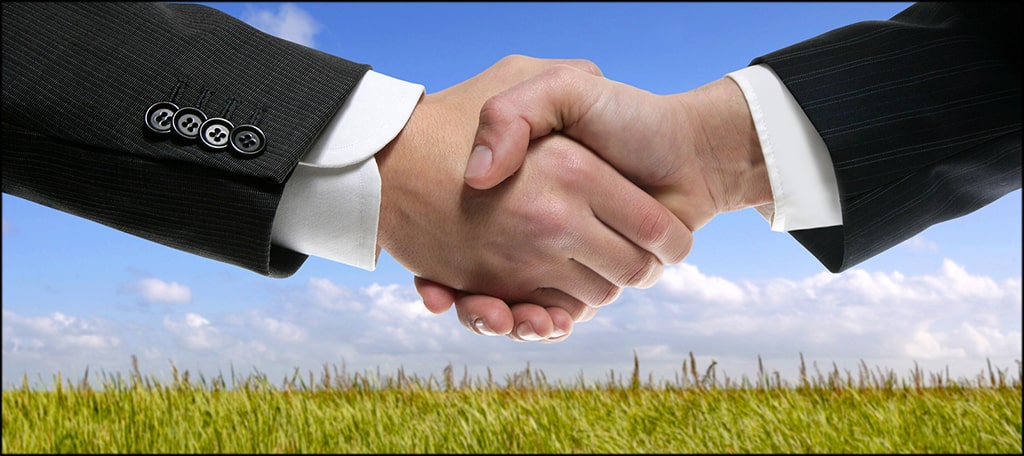 And when you're looking for an ally, your search should begin and end with GreenGeeks web hosting plans. There are a lot of hosts out there.
Most of them are owned by a few huge hosting conglomerates. You can shop around at twenty different hosts never knowing they're all owned by the same company.
GreenGeeks is independent, not owned by a conglomerate, not controlled by investors. A grass-roots company that not only cares about being the best host but also about the environment.
GreenGeeks matches every kilowatt of power your blog uses with three times the amount used in the form of renewable energy via the Bonneville Environmental Foundation.
Rather than being part of the problem, you can be part of the solution.
And the GreenGeeks technical support staff are first-class professionals. When you have a question or need help, you'll talk to someone who knows the platform inside and out. A platform that's optimized for WordPress by the way, which we'll get to in a moment.
Let's Dig Into Domain Names
You may be tempted to use one of the newer domain extensions like .graphics, .design, or .studio. But I would argue that if you can find a suitable name on the .com extension, you should use it. If you intend for your design blog to also serve as a business generator, a .com makes more sense.
That may sound old-fashioned and possibly even regressive. But most people still relate .com with, well, just about everything. Business, professionalism, the web itself. The use of the new domain extensions has increased rapidly, and if you're starting a personal site, you might consider one. But if you want to do business from your site, or might in the future, stick with .com.
When trying to find an available .com, one effective method is to combine seemingly unrelated words. Or tag "graphics," "design," "studio," etc. onto the end of your name. For example, MollyGreenDesign.com.
As a bonus, when you open a GreenGeeks account, your .com domain is free for the first year. You can't beat that.
You Should Rely on WordPress
Because WordPress is reliable. It's established, widely used, and respected. And their motto is Code Is Poetry. So you know you're dealing with people who speak your language.
WordPress is easy to use, and it works well for a design blog. Keep reading to find out why.
WordPress Themes and Plugins for a Design Blog
WordPress is a tremendous framework, but it comes alive with the right themes and plugins. Themes set the visual and design tone for the blog. Plugins extend the capabilities of WordPress, adding functions that aren't there by default.
Themes
You're writing about design, so it goes without saying that your blog should be well-designed. A lot of designers approach WordPress with the idea that they have to create their own theme to be unique.
That's not necessarily the case. There are many themes that can be completely customized. Using an existing theme saves you the trouble (and learning curve) of building a theme from scratch.
Of course, some kinds of designers will benefit from a theme built from scratch. For example, you don't want to launch a web design blog using a theme visitors might see on another site. That would be a difficult coincidence to explain to a potential client.
I usually recommend a lot of free themes from wordpress.org for a new blog. But as a design blogger, you may want to avoid the themes that everyone else is using. That means paying for a theme, but they're not terribly expensive. And, you'll find that you're buying a bit of exclusivity. Not to mention, more useful features.
A good place to start is Creative Market. Their themes are slick and modern, and there's something there for every design niche.
The Envato Market is also a good place to find a professional theme. Either site offers plenty of themes suitable for a graphic design blog, an interior or exterior design blog, or even a wedding cake design blog. Is there such a thing? If not, there should be.
Plugins
There are a number of plugins that will benefit any blog. A design blog being a visual thing, you'll also want to check out a few plugins that can help with your presentation.
NextGEN Gallery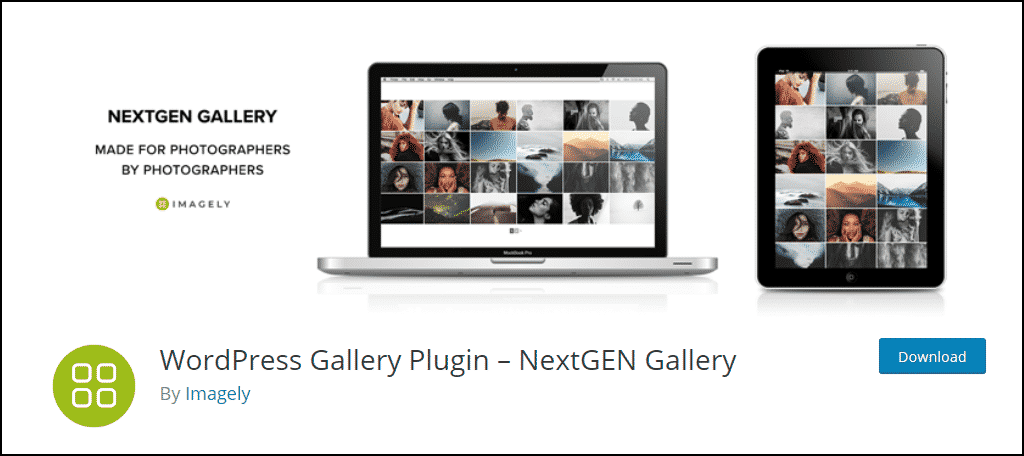 NextGEN Gallery is designed for photographers, but it showcases any visual art or design work beautifully. It's a gallery management system to batch upload images, add, delete, and sort images, edit thumbnails, and a lot more.
NextGEN Gallery comes with three gallery and two album styles. Those are the front-end that visitors see. The album styles have options for size, style, timing, transitions, controls, lightbox effects, etc.
Qubely Gutenberg Blocks and Page Builder

The WordPress post and page editor uses blocks to build a page. Qubely provides additional block types that add a lot of variety and functionality to page elements. Font Awesome icons, Google Fonts, gradient backgrounds, animations, and more.
The Qubely blocks will bring more exciting and engaging page elements to your design blog.
Sumo

Sumo is primarily an email list builder, and it does that brilliantly, with address collection, campaigns, and automated email drips. But it can also add social sharing buttons to your blog. As well as image sharing, heat maps, a highlighter, and a few other neat tricks.
Ideas for marketing
Outside of paid advertising for your blog, social media is going to be your go-to promotional tool.
The first thing most of us think of when we want to reach everyone is Facebook. But for a small business or a page, Facebook is a limited platform. You can spend months cultivating 1,000 followers, but only 50 of them will see your posts in their feeds. That's just the way Facebook works now, and that's why I steer clear of it.
Instagram, Pinterest, Twitter, and even SnapChat are viable platforms for promoting a design blog because they are visual. Promote new blog posts on those platforms and see what works for you and what doesn't. Drop non-performing platforms and hit the ones that do, hard.
But don't stop there. I have a couple of recommendations that you may not have considered. The first is LinkedIn. Yeah, it's a job search site, but as a designer, aren't you always looking for the next job? Freelance graphic designers can have a lot of success connecting with companies who need their services. Post links to your blog posts on LinkedIn and make sure everyone knows you're available.
Finally, Ello. No, I'm not greeting you in a British accent, I'm talking about a great social platform for visually creative types. If you've never heard of it, do yourself a favor and check it out. There's not enough room here to tell you how many ways Ello can benefit you. You'll have to trust me for now.
It's a Crowded Field
Competition in the design world is everywhere. If you're a professional, focus your message on what makes you different.
If you're working your way toward being a professional, bring your unique qualities to the forefront. Potential customers will take a chance on a designer whose work catches their eye. Regardless of how many professional credits you might have.
Whatever your career level, if you can write long, useful, engaging articles, you'll position yourself for greater success. But even the best design blog has to be promoted, and promotion is a long-term job. Work at keeping your name, and your fresh content, in front of as many eyes as possible.
I hope you've found some useful tools and information in this article. Good luck with your new design blog!