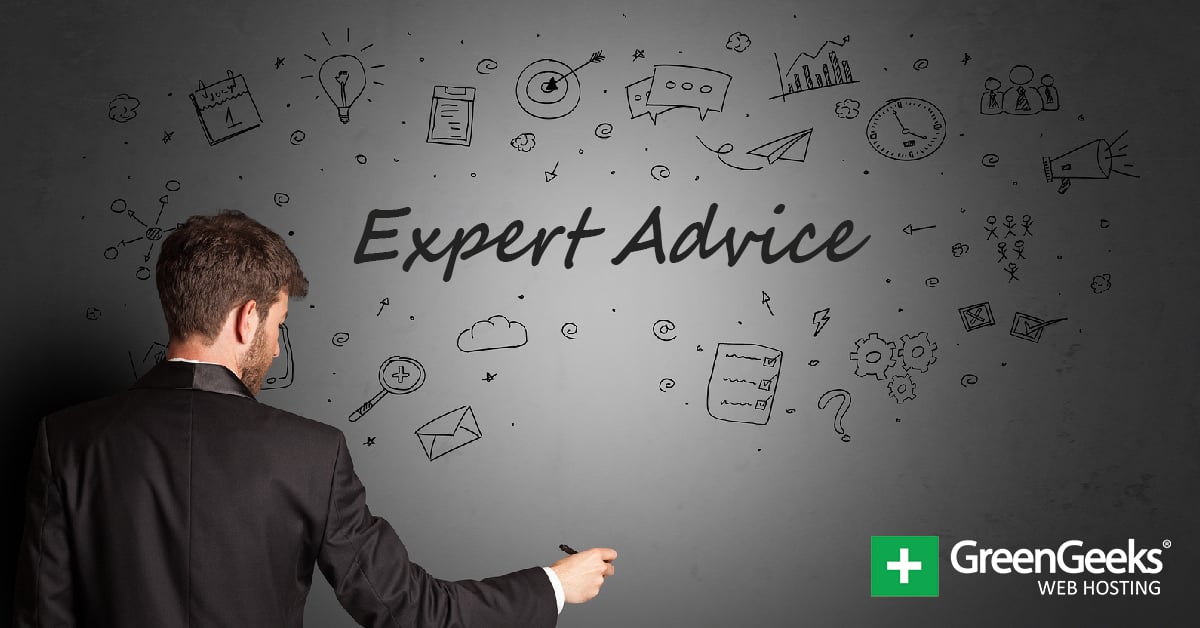 Face it, at some point or another you have probably wanted to give advice on something. Sometimes your friends ask you for advice. Other times you may volunteer it. However, what if you could give advice online and have people read your stuff? This is where having an advice blog comes in handy.
You may not know how to start an advice column. You see them around the web, and in online forums of bigger newspapers. Sure, you can try and approach these big sites and pitch your blog advice idea. That may not be as easy as it sounds though, as competition is usually very high.
So what should you do? The best way to approach this is to create your own advice blog. Not sure how? Don't worry, this easy to follow tutorial gives you all the steps and everything you need to make a free advice blog today.
Use the steps below in the order they are given and you will have an advice blog up and running in no time at all.
What You Need to Build an Advice Blog
So, let's go over this process step-by-step. The first thing you want to do is make a website checklist of all the things you think you may need for your blog. Each website is different, and in this case, we want to get a checklist of blog advice-related items that can be useful for your website when it is live.
Go ahead and make that checklist now. If you are having trouble, here are some items you may want to include:
Advice Blog Checklist
Identify Your Niche (what will you specialize in, such as love or financial help)

Have Starter Headlines

Posting Schedule

Email Newsletter

Social Media Pages

Branding

Call to Action

Some Content Ready

Contact Info

Comment and Interaction Policy
Domain Name and Web Host
Once you have a website checklist in place for the advice blog you are creating, it is time to go get a domain name and web hosting. You may already have a domain name in mind.
If you are not able to find the exact domain name you want, then try using a different domain name extension. There are so many available now that you should have no problem getting one that suits you.
You also need web hosting. You want to find a web host that has a fantastic online reputation and gives you everything you need to easily start a website and get it all in place.
GreenGeeks hosting plans not only gives you every tool imaginable to get your advice blog up and running, but it will also give you a domain name as well.
Getting everything in one place will make the entire process even easier.
Installing and Using WordPress
Yes, you will have some different options available to you when it comes to CMS (content management systems). However, for this tutorial, we are using WordPress and I suggest you do the same.
There are several reasons why you should use WordPress to build your website. First off, the platform is very user friendly and there are a lot of available resources and tutorials online to help you while you are learning how to start an advice column.
The WordPress platform is open source, which means there are thousands of developers that have contributed to it and you have the freedom to build around themes any way you want. When you design and build using WordPress, you allow yourself the freedom to add all sorts of bells and whistles to your website.
WordPress is also very secure. Yes, there are steps you can take to further secure your WordPress website, but overall, the code is safe and developed well.
Finally, you can easily install WordPress when you are ready to use it through the cPanel area of your web host. You can either use the one-click installation method, or install it manually.
Choosing Themes and Plugins
At this point you have your checklist in place, have your domain name and web hosting, and you have installed WordPress. Let's talk about how choosing the right WordPress theme and plugins that will help take your advice blog to the next level.
WordPress offers thousands of stunning themes (free and paid) that can help take your site to where you need to get it. That being said, oftentimes you want to look at certain themes that may interact better with the type of site you are trying to build.
If you aren't sure where to start, here are a couple of theme suggestions that are perfect for an advice blog.
Beautiful Pro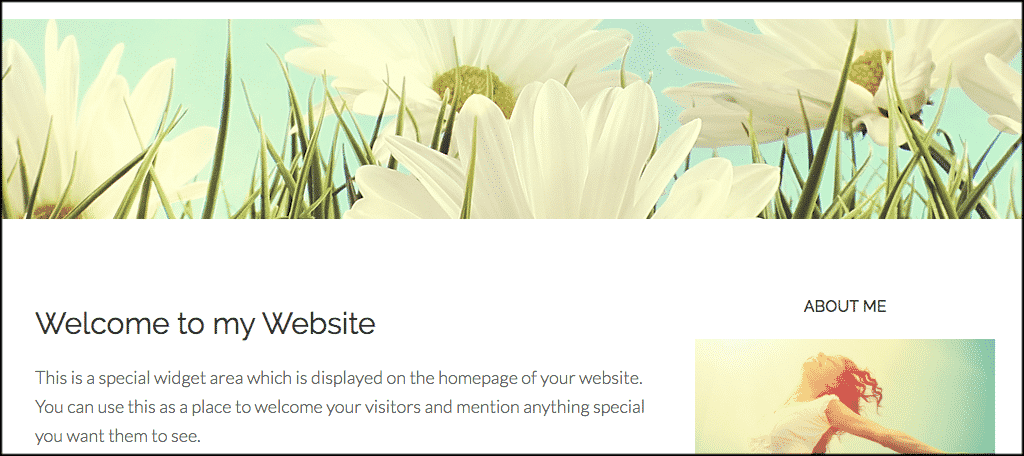 The Beautiful Pro theme is a smooth, simple, clean, blog-style theme that can be used to build and design an amazing advice blog. It comes with tons of theme options, a customizer, and multiple widget areas. The theme is also fully responsive and mobile-friendly. Check this one out if you are looking for a clean, minimalist-style design.
Authority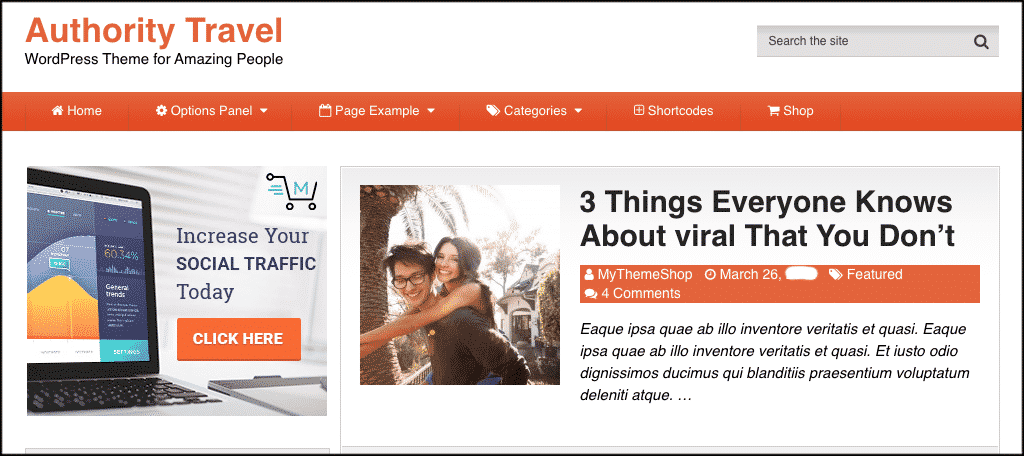 The Authority theme is a fully optimized theme that helps you build online trust and authority in any niche. In this case, you can use it to build your advice blog and become an authority figure in that area.
It comes with one-click installation, multiple theme styles and designs, and a settings panel that gives you a ton of customization options.
What About Plugins?
When you have chosen a WordPress theme to build around, your next step is figuring out plugins. Yes, there are several plugins you need to make your site run properly. You also want to make sure you have a fantastic SEO plugin, as well as one that you can use to optimize and compress images.
Once those are in place, you can look at some other niche specific plugin options for your advice blog. The ones you choose may be based on personal preference. However, here are a couple to look at that may help you with your advice blog setup.
Yet Another Related Posts Plugin (YARPP)
YARPP gives you the ability to attach related content to your existing posts. You can display pages, posts, custom content types, and use these to get people to stay on your advice blog longer. The plugin links related topic posts to articles, which people can click through for even more advice on a specific topic.
Affiliates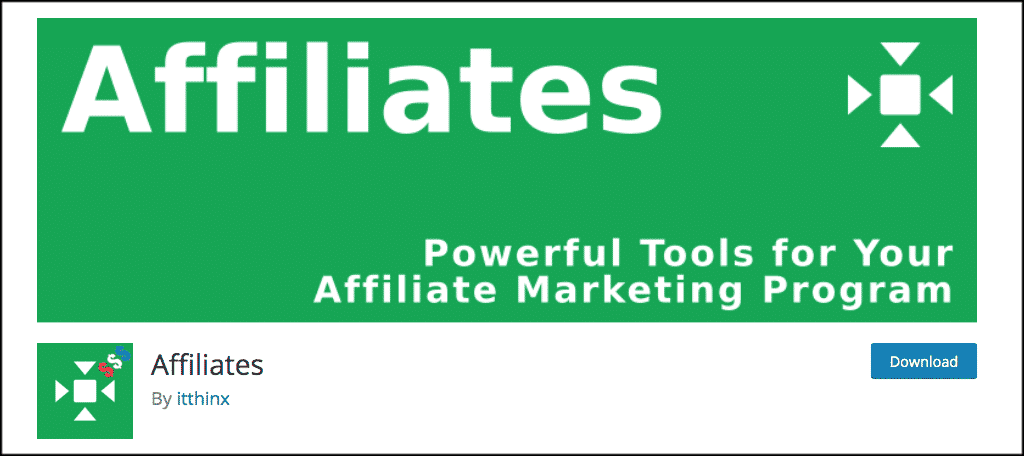 Chances are that you are looking at a few different ways to make some money on your advice blog. While there are several ways to make money on a blog, one of the more popular ways is through affiliate links.
This is where the Affiliates plugin comes into play. This plugin will allow you to run and track all your affiliate links right from the comfort of your WordPress admin dashboard.
The right theme and plugins will make a big difference. Go ahead and explore some of the suggestions above and see what all you may want to add.
Marketing Your Advice Blog
Now that you have (or are about to have) your advice blog up and running, it is time to think about a few ways to get the name out there and market it. You may have some ideas of your own. However, here is a list of things you can use to market your site.
This will help you get the name out there for people to see.
Social Media Ads

Build Social Media Pages

Use Email List

Share Site Links on Message Boards

Guest Post on Like-Minded Sites

Allow Guest Posting on Your Site

Add Social Sharing Buttons

Collaborate

Use Video

Create a Webinar

Use Infographics
Conclusion
You may be a little lost when you first start your journey toward creating an advice blog. That being said, the process does not have to be difficult. If you have the steps and tools in place that you need, the process can be rewarding and fun.
Use the steps above in the order they are given. If you do, then you should have an advice blog up and running in no time at all. I hope this tutorial has been helpful to you.
Have fun and good luck!