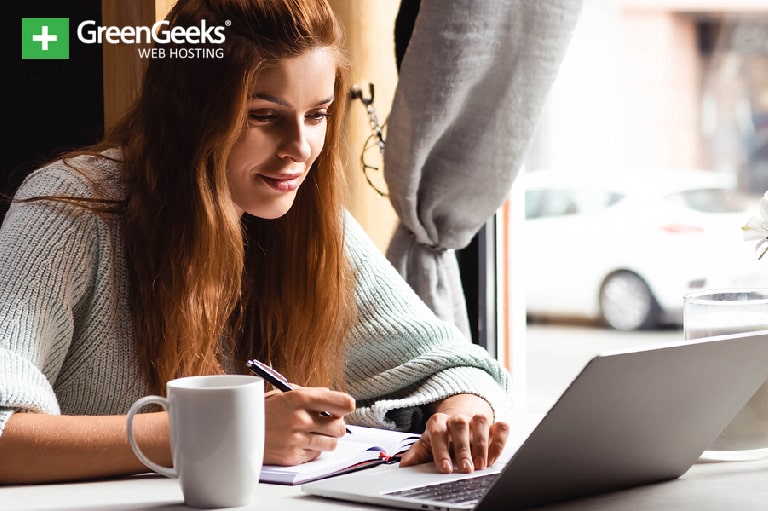 Starting a blog has become very popular in the last few years, but not everyone has the writing prowess necessary. Due to this fact, if you have the necessary knowledge and are interested in writing a blog, you should consider creating a writing blog.
The topic is extremely broad and best of all, it can be written for multiple skill levels. Here are the steps you will need to take to create your very own blog for the artistic impression of writing.
What You Will Need
Writing Knowledge
This shouldn't come as a surprise, but if you plan to start a blog that focuses on writing, you are going to need to know how to write. The proficiency of your writing may be judged harder than other types of blogs, so making sure it is high-quality content is extremely important.
Pick a Topic To Focus On
A writing blog is a very broad topic and you are going to need to narrow that down. Will you maintain an educational blog that teachers others how to write? If you are, what skill level are you targeting? Or instead of teaching, will it be a creative writing blog?
Regardless of what you pick, you can succeed. But, you need to pick a specific topic to begin.
Content Ideas
It's important to have an initial burst of quality content that helps draw in visitors. Simply starting a blog with no content isn't really a start. Instead, you should take some time to write your initial lineup of content to ensure visitors have a reason to come back.
How to Set Up a Writing Blog
Luckily, setting up a website of any kind has become significantly easier than it was in the past. Here is what you will need to get started:
Pick a Web Host And A Domain Name
The first decision you need to make is which web hosting company you will select. The factors you need to look out for are speed, uptime (at least 99%), security, support, and many others. At GreenGeeks, we take pride in ensuring our customers get the best of experience possible, and we do that while helping to reduce the carbon footprint of web servers.
You will also need to select a domain name. This is what your website will be called. It should be easy to remember and reflect what your website is all about. Just keep in mind many domain names have already been taken, so make sure to come up with alternatives.
Why WordPress Is the Best Blogging Platform Available
WordPress can be used to build any type of website, but it is best known for blogging. In fact, it was built specifically for blogs, so it shouldn't be a surprise that it's so good for them.
But, what exactly makes WordPress great?
First and foremost has to be how easy it is to use the system. Unlike other platforms, you will not need to write a single line of code to build an amazing blog. This, by itself, is generally the biggest factor and why so many beginners immediately start with WordPress.
Due to its popularity, it has accumulated a huge library of plugins and themes that you can use to enhance your website. And the vast majority of them are completely free to use. If you are new to web development and want to start a blog, WordPress is the way to go.
Themes Great For Writing Blogs
The theme you choose is very important. It will decide how your website looks, thus, you are going to need to pay a visit to the WordPress theme directory.
Here are 5 themes that fit a writing blog:
Twenty Twenty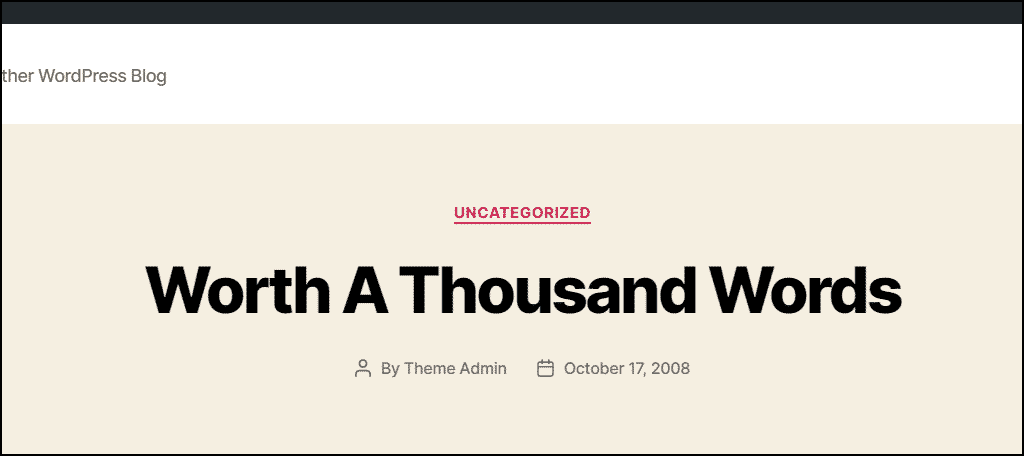 Now I know what your thinking, Twenty Twenty is the default WordPress theme, but remember how I said that WordPress was built specifically for blogs? This theme is built for blogs and takes full advantage of the Gutenberg block editor. No matter what type of blog you are creating, this is definitely one you should consider. And with over 1 million active users, many already are.
Bloge
The Bloge theme is has a modern style and it is most importantly user friendly. Visitors will have no trouble navigating your website with this theme. It has a built-in slider feature that I am sure every blog will find useful.
ElegantWriting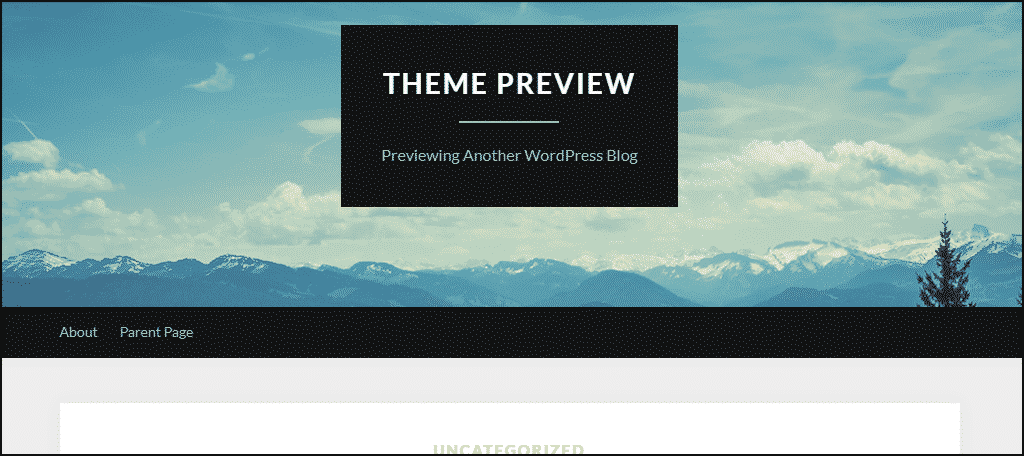 The ElegantWriting theme was built from the ground up for writers and bloggers alike. It is fully responsive, has plenty of room for advertisements, supports social icons, and looks great while doing it.
Writing Gem
Writing Gem is the child theme of Creative Gem. It is a minimalist theme, which means your work is what will be wowing visitors. And as a result, your pages will load faster than normal because the theme uses fewer resources. This is for writers who just want the focus of their blog to be their content.
Popularis Hub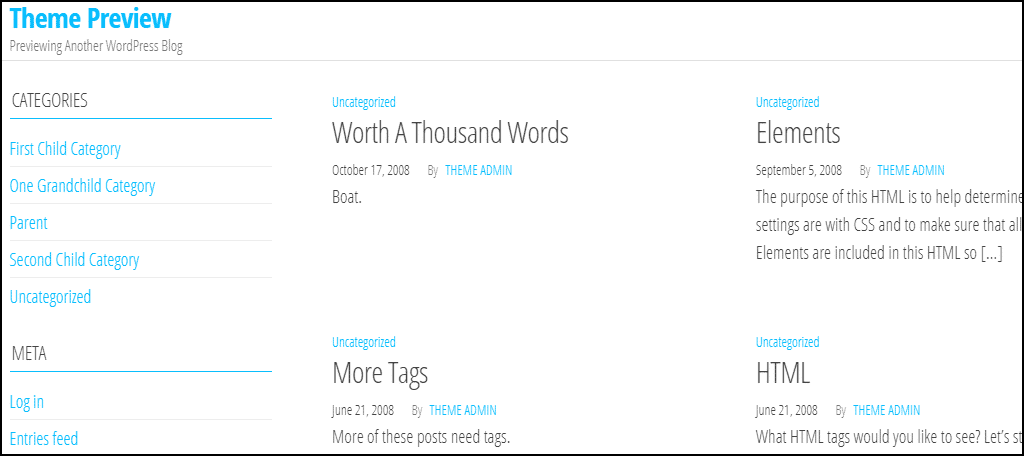 Popularis Hub in the child theme of Popularis. It utilizes a modern style that makes pages load fast. It fully supports a host a page builder plugins like Elementor, which give you full creative control. And it even supports WooCommerce, which will be handy if you add a store to your website.
Plugins to Help You Succeed
Plugins are like apps for your phone. Each one adds a unique feature to your website, and there are plenty that can help you create a great writing blog.
wpDiscuz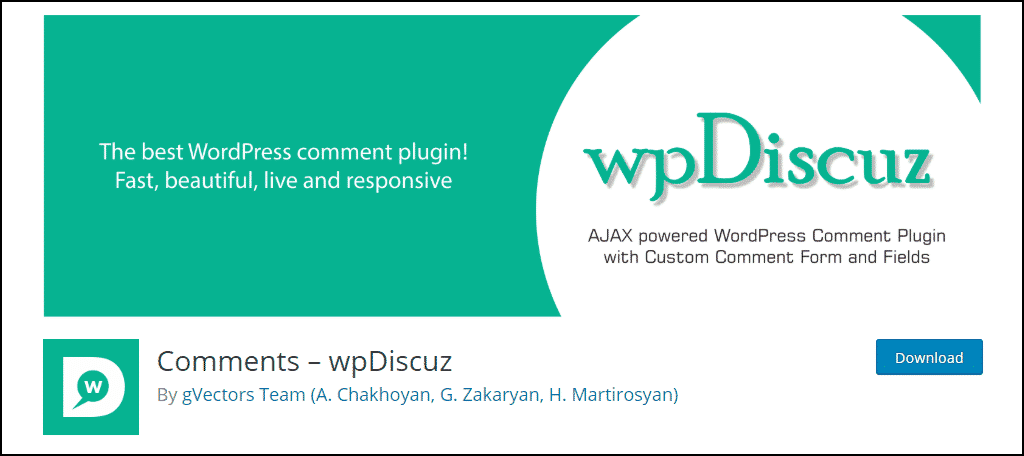 The wpDiscuz plugin helps enhance the comment section of your blog. This is important because keeping a discussion going and being able to receive feedback is crucial to any blog. This can help you get new content ideas, interact with your community, and help your community interact with itself.
Easy Social Sharing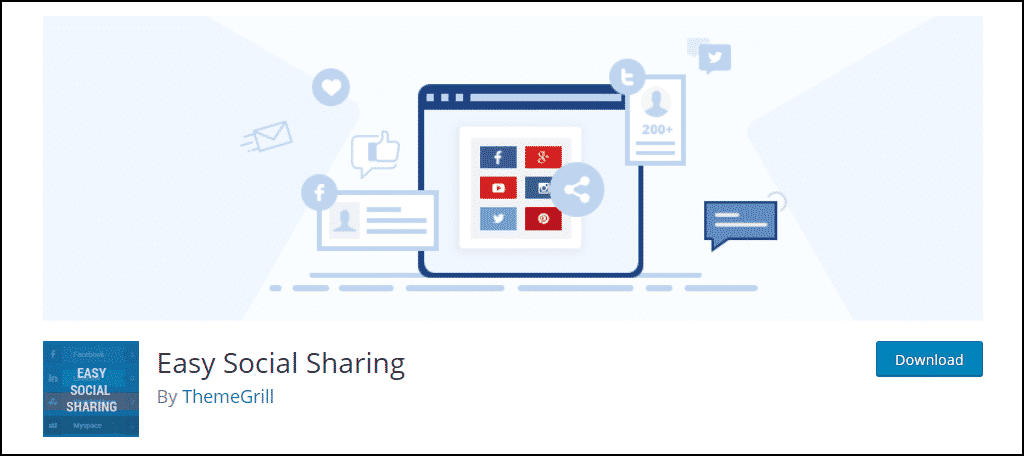 The Easy Social Sharing plugin can help let your own visitors share your content for you. Yes, it really is that easy. The plugin allows visitors to share snippets of your content on various social media platforms. This helps build exposure and turns your readers into a personal marketing team.
Google XML Sitemaps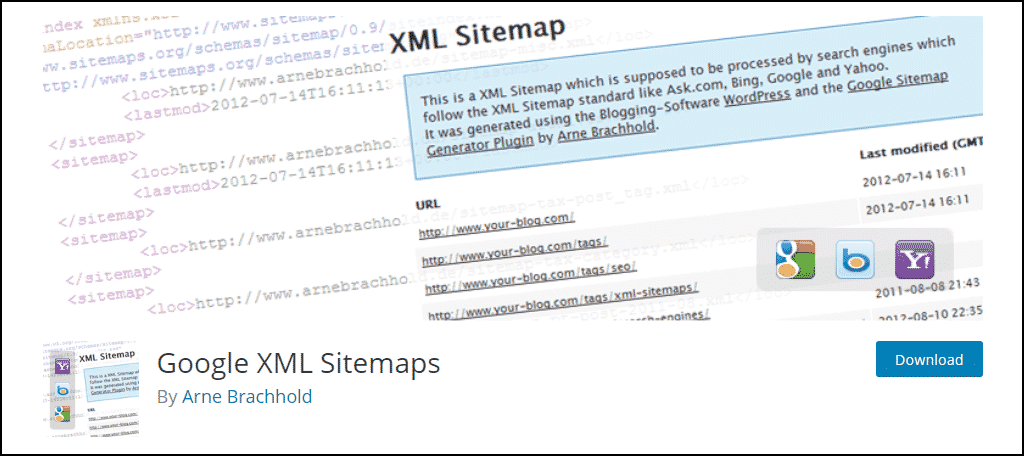 The Google XML Sitemaps plugin is the best way to create a sitemap. As a blog, the majority of your traffic will come from search engines, mostly Google, and as such, you need to make sure you are ranking high. However, even if you are taking the necessary steps, your website could be the problem. A sitemap helps search engine bots crawl through your content, which can help you rank higher and faster.
Yoast SEO
Yoast SEO is my personal favorite plugin. It offers a variety of ways to improve your website's SEO and your personal writing skills. One of the most useful abilities it has is the Flesch Reading Ease score. This tells you how easy your content is to read. The more complex your writing is, the worse it will perform because the average reader will fail to understand it. So make sure to keep your vocabulary in check.
ImageInject
The ImageInject plugin helps you add free images to your blog. Even if the focus of your blog is writing, images will still have a strong place. However, it can be expensive to purchase images and difficult to make your own. Luckily, this plugin will help you add free images directly into your blogs.
How to Share Content With Your Audience
You will need to regularly engage with your audience. This will not only help you retain visitors but ensure you find new ones. Here are some ways to engage and share your content with others.
Search Engine Optimization (SEO)
While this applies to just about every type of website, it is especially important on a blog. SEO is how search engines determine your ranking. The higher you rank, the more traffic you will get. Thus, the best way to share your content and boost traffic is to rank highly. And we have a lot of tips to help you do it.
Quora/Yahoo Answers
Since the beginning of the internet, the most popular searches continue to be in the form of a question. You can take advantage of this by creating content that answers some of the biggest questions about your topic. You can find even more success if you answer questions on Quora or Yahoo Answers and provide a link back to your blog.
Collaborate With Other Blogs
There is a lot of competition when it comes to blogging, but everyone can benefit from it with collaborations. This not only helps you grow but also helps others do the same. These can be between websites that do completely different content or between two similar blogs. The end result is exposing your content to the other blog user bases and making you look like an expert. After all, someone they already follow was willing to work with you!
Facebook
Facebook has a lot of integration options in WordPress including automatic posting. This is a great way to alert your users about new blog posts, but if that was your only type of Facebook post, I can assure you that you are doing it wrong. If you create engaging Facebook posts, you will be able to share your content with a much larger audience.
Feel free to use other social media websites like Twitter and Instagram, too.
Create An Email Subscription
Email marketing is far from dead. In fact, it is still the best marketing tool available and you should take advantage of it. Take the time to build an email subscription that ensures subscribers know when your latest content drops are. Make sure to avoid making it look like spam or else your time will be wasted.
What You Can Do With Your Writing Blog
There are quite a lot of directions you can take a writing blog, and many of them can help you improve as a content creator.
Short Story Blogs
A popular topic to put your creative writing skills to the test is writing short stories. If you can manage to write gripping short stories that get your readers craving more, you are sure to succeed. These can be about anything, so the only limiting factor is your imagination. You may even be able to turn your successful stories into a book!
Teach Others How To Write
As I said, everyone is looking to start a blog, and the most important element is the quality of the content they produce. For this reason, these bloggers are always looking for ways to improve. If you have the know-how to teach writing, you can make a very successful educational blog about writing.
Become A Better Writer
Regardless of what you write about, one thing is certain, you will undoubtedly improve as a writer the more you do it. So even if you are looking to improve as a writer for any reason, creating a blog centered around it is one of the best ways to do so.
Get Writing
Building your website is only the first step. Once you have a set up you like and are comfortable with, all that's left is for you to actually start writing. Make sure to produce high-quality content on a regular basis. This keeps readers coming back for more and helps you rank better on search engines like Google.