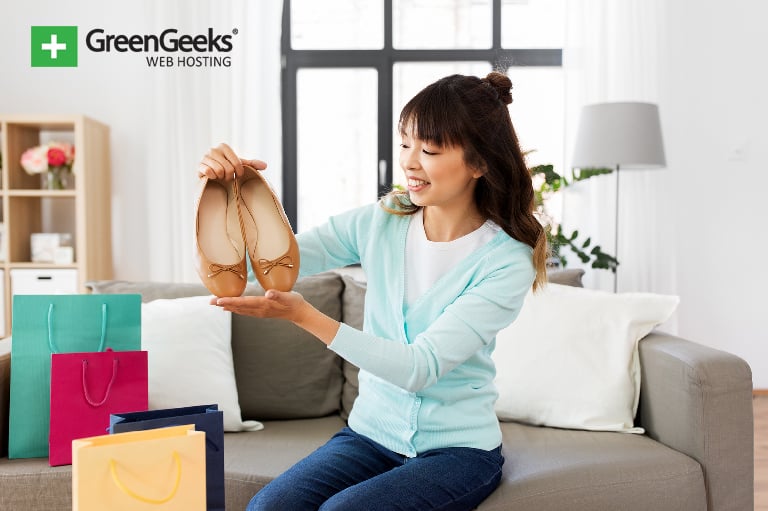 If you want to start a fashion blog, you're not alone. Estimates vary wildly, but it's safe to say that any new fashion blog will be competing with tens of thousands of established websites.
The good news is a large percentage of those bloggers are hobbyists posting on free blogging platforms. So if you're serious about starting a quality blog, you're ahead of the pack before you type a word.
What is a fashion blogger? Not to be confused with an influencer, a blogger's online activities are focused around their own websites, their blogs. Influencers generally don't run their own sites but work instead on social media like Instagram. Of course, a blogger can become an influencer. That may even be the goal for many bloggers.
Fashion blogs are generally product reviews or news sites. You could look at them like online fashion magazines. They can focus on items that the writer actually has in hand, or on reviewing or commenting on things in the fashion world in general.
The spectrum is broad. Someone who posts photos of themselves modeling new clothes, and someone who reviews designer's new lines at fashion week are taking two different approaches, but both are technically fashion bloggers.
A Few of the Requirements for Successful Fashion Blogging
Tenacity
Determination, persistence, whatever you want to call it, it's the main ingredient in a successful fashion blog. If you intend to use your blog as an avenue to income, it can take some time to get there. If you're aware of that going in, your odds of sticking around long enough to see a positive outcome are better.
A Unique Point of View
In any crowded field, it's those who are different who stand out. Maybe you find it challenging to identify what makes you unique. But your story, no matter what it is, is unlike anyone else's. If you have problems finding shoes that fit correctly, well, you can be sure that a lot of other people do, too. The more specialized you can make your focus, the more chance you'll have of being seen and heard.
A Home
And by that, I mean a website. That's what separates bloggers from influencers, right? But where you chose to build that home and what you decide to build it with are crucial decisions. So let's talk about them in more detail.
You Can Build a Website, and You Can Do It on Your Own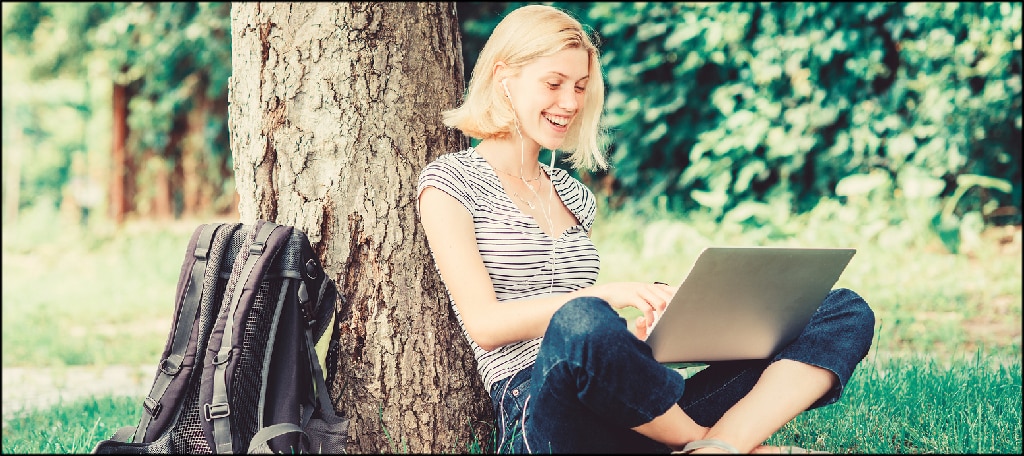 If you're uncomfortable with anything technical and have a budget to hire a web developer, go for it. But the day-to-day management of your online empire is still going to require some technical know-how. Rest assured though; it's not as difficult as you may think. Get in there and get comfortable.
Every Website Needs a Web Host
First things first, you may believe that you can start your blog on a free site. Blogger/Blogspot, Tumblr, and even Medium are free platforms that host hundreds of millions of blogs.
Don't use them!
If you want to build a blog that is taken seriously, free blogging platforms introduce several problems.
They limit you.
When your blog lives on someone else's platform, you aren't free to do whatever you want to do. That applies to advertising, technical enhancements and improvements, and even content. Run afoul of the platform's terms and conditions, and your site could disappear. Along with all of the work you put into building it.
You can't properly brand them.
You're going to put a lot of work into your blog, your name should be the only name on it. A domain name like sarahsfashion.blogspot.com or shoereviews.tumblr.com doesn't promote your brand. It promotes someone else. Look around and ask yourself if any successful fashion blogs are on Blogspot or Tumblr. (Spoiler: they're not.)
Sites on the free blog platforms don't do well in Google.
They don't have anywhere near the authority and "juice" that your own website on your own domain can have. Try to remember the last time you saw a Blogspot or Tumblr website in your search results. I can't think of any. Can you?
Moving to your own domain is a pain in the…neck (and you will want to move).
Sooner or later, the limitations of a free blog platform will get to you, and you'll want to move. None of the free platforms make it easy to move away from them. Technical hurdles aside, your domain name will change. That means all of your SEO work on the site was wasted. You'll have to start over from square one on your new domain.
You don't own your site (and in many cases, your site's content).
The platform does. Need I say more?
I could go on, but that should be enough to convince you that you need your own website and domain. If you want to know how to become a fashion blogger, that is step one.
Okay, we've established that your website needs a home, now I'm going to suggest that home should be GreenGeeks.
GreenGeeks specializes in WordPress hosting, and in a minute, that's what I'm going to recommend using. The support staff is also very knowledgeable and very friendly. They're available any time of the day or night to answer your questions or lend a hand.
Oh, and did I mention that GreenGeeks is the most eco-friendly web hosting company on earth? It's a bold statement, but it happens to be true.
If you are concerned about the resources your website uses, or focus on sustainability in fashion, GreenGeeks is for you. We match every kilowatt of power we take from the electrical grid with three times the amount in the form of renewable energy via the Bonneville Environmental Foundation. Rather than being part of the problem, you can be part of the solution.
Long story short, GreenGeeks is a home that can grow along with you, which is precisely what you need.
WordPress = Blog, It's the Only Tool for the Job
WordPress is a blogging tool. It was created for bloggers many years ago. And though many changes and improvements have been made over time, blogging is still the focus for WordPress. I would feel like I was doing you a disservice to suggest anything else.
You may have heard that WordPress is easy to install…and it is. And if you set up that GreenGeeks account, it's even easier. It will take about 90 seconds. I'm not kidding.
Themes Are a Big Part of the Appearance of Your WordPress Website
Here are a few that can help get you off on the right foot.
Didi
Didi is a sophisticated fashion theme built around the needs of fashion and lifestyle blogs. It comes with built-in features like related posts, newsletter signup, and customizable footer widget.
Didi provides a sleek layout and typography, bringing the visitor's focus to the content that matters. It gives you access to multiple homepage layouts, page templates, widget areas, and more. Easy setup and simple design help you get started with minimum effort.
Fashion Designer
Fashion Designer is a theme crafted for fashion designers, stylists, and writers. It is minimal, elegant, sophisticated, and retina-display ready. If you want to go simple, this is a good choice.
Fashion Lifestyle
Fashion Lifestyle is a child theme of the Blossom Fashion theme. You can easily customize your website typography and color. It's mobile-friendly and responsive, so your site will look great on different sized devices.
An Instagram section can be configured to display your Instagram account. There's also an advertising widget. Fashion Lifestyle also offers one-on-one support.
Chique
Chique is an ideal theme for fashion bloggers because it's not only about visual attractiveness, but also functionality. Craft a professional, top-notch fashion site quickly and easily.
Features include an image slider, layout options, hero content, portfolio, and featured content. It is fully responsive and SEO-friendly. Your website will be beautiful on all screen sizes.
Fascinate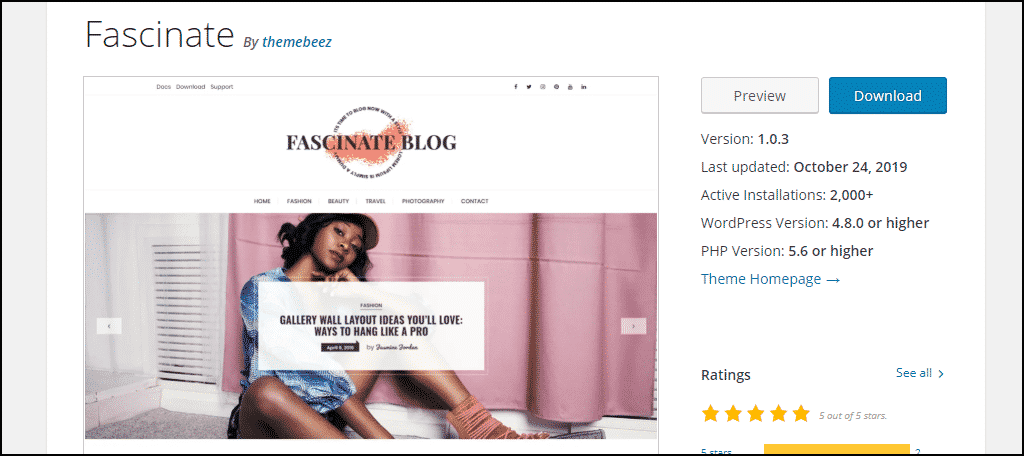 Fascinate is a modern Gutenberg editor-compatible WordPress blog theme. It's media-responsive, meaning your blog will be compatible with all devices from desktop to tablets and smartphones.
This theme supports four post formats which can be useful if you post video or audio. It includes features like a custom author widget and a social widget.
Plugins Bring Your WordPress Site to Life
If themes are the paint and polish for WordPress, plugins are the foundation. Here are a few that will help you achieve your goals.
WP Review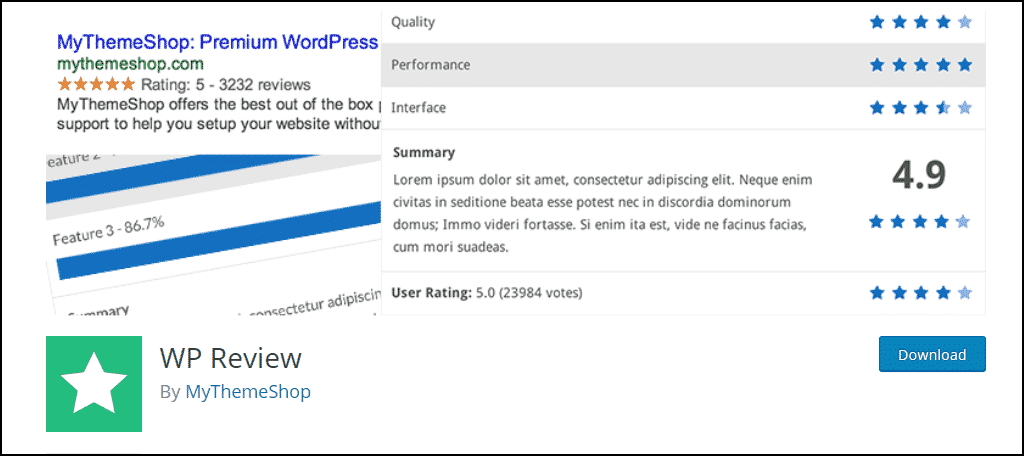 WP Review lets you review or rank products on your site. Create star reviews, percentage or point ratings, and they automatically show up in Google rich snippets. Star ratings can make your blog rank higher in search results for the fashion products you review.
Fetch
Fetch is a cool plugin that automatically finds, matches, and tags fashion and beauty products that you mention in your blog. You configure your affiliate links in Fetch, and it creates the links in your content. It works with brands that are in the Fetch network, but if you have an affiliate relationship with any of them, Fetch can save you a lot of time.
Google Site Kit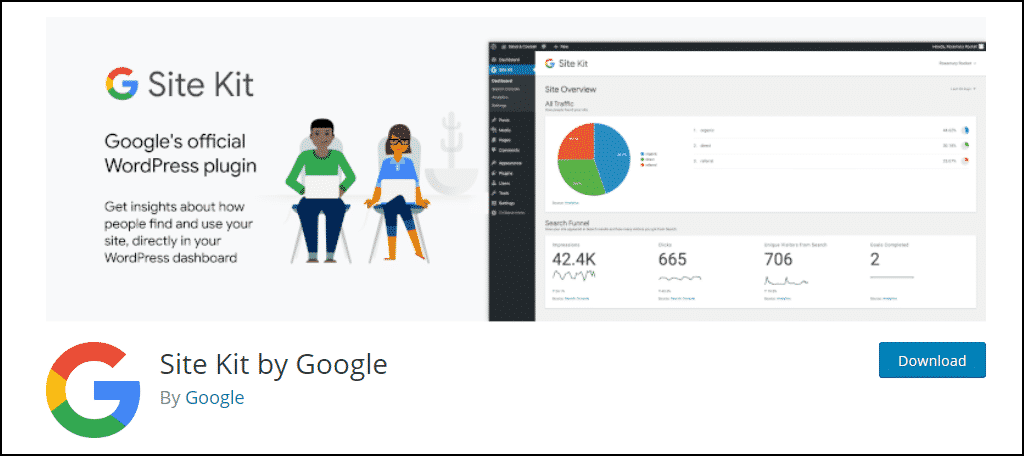 Site Kit lets you manage multiple Google tools right on your WordPress dashboard. Site Kit displays metrics from Search Console, Analytics, AdSense, PageSpeed Insights (great for SEO), even the new Google Tag Manager. You're going to end up using a lot of the tools in Site Kit anyway, so why not have access to them in WordPress?
Smash Balloon Social Photo Feed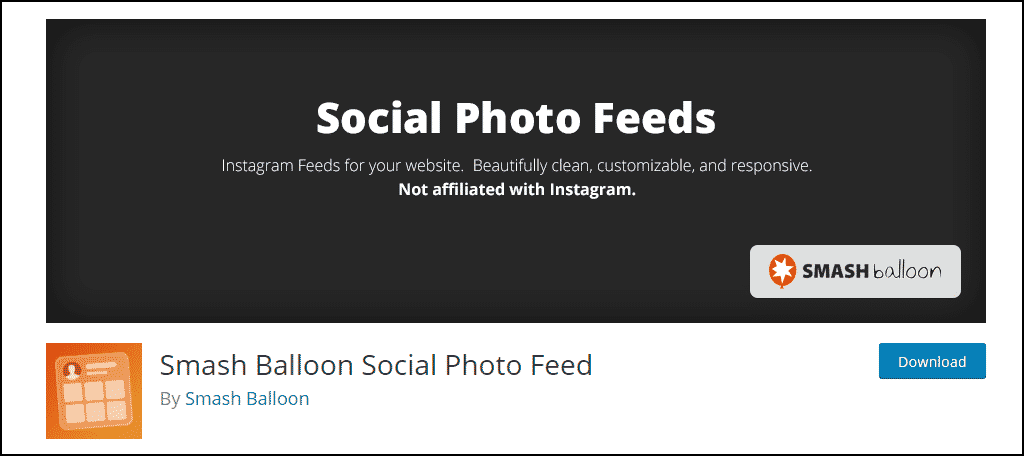 Use Social Photo Feed to display Instagram posts from one or more Instagram accounts. Posts from different accounts can be assigned to different feeds on your site. Customize the number of photos, image size, background color, and more, so it integrates into any fashion website. Increase followers by displaying your Instagram feed.
Social Media Share Buttons & Social Sharing Icons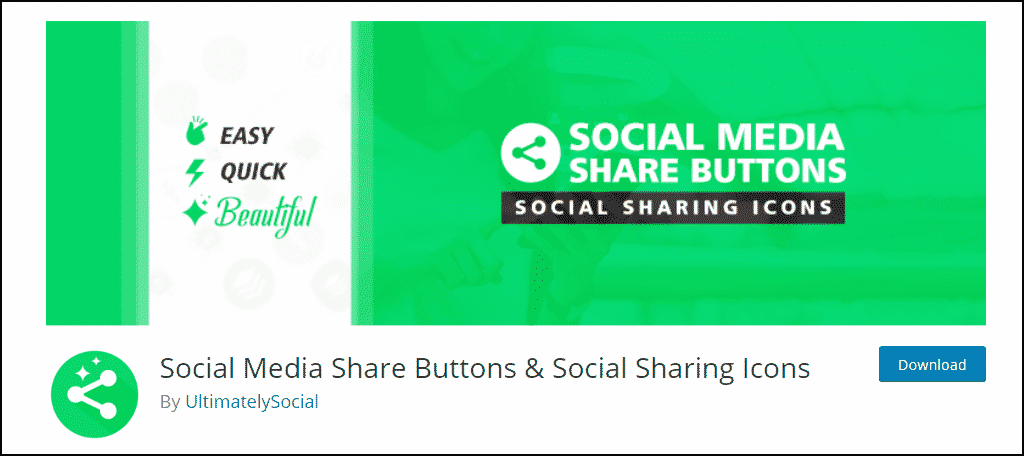 Social Media Share Buttons & Social Sharing Icons lets you choose from more than a dozen designs for your social media sharing icons. With available options like animation, sticky or floating button groups, email subscriptions, and more, this plugin will serve all of your social link icon needs.
Spread the Word
Letting the world know your blog has arrived is an essential early step. It's also an ongoing step, as promotion never really ends. Here are some of the most effective channels for promoting your fashion blog.
Instagram
Instagram is the obvious frontrunner, and for some fashion influencers, their entire platform. I don't recommend that kind of specialization or limitation, but Instagram is the number one spot for fashion photos, so you have to establish yourself there. Make sure to add a link in your bio!
Pinterest
Like Instagram, Pinterest is a visual social media site as opposed to more text-driven sites like Twitter. You want to maintain a presence on as many platforms as possible, but focus your efforts on the visual side when it comes to fashion. Instagram and Pinterest are where you'll probably see the highest return on your investment of time.
Style Guides
Style guides demonstrate to your visitors how to pair and wear your featured items in their everyday life. Creating style guides that revolve around popular items can quickly gain a lot of traction and attention for your blog. They can be done for every season, for special occasions or holidays, and can even be topical.
Court Influencers
Work with influencers in your niche to gain access to new audiences. If you work with a popular fashion blogger or influencer with a dedicated following, you can convert some of them to readers of your blog. Depending on the collaboration, the influencer may share your content on their social channels, or you may get an opportunity to use the material they produce.
Ello
Ello is the best social media site you've never heard of. It's geared toward visual artists, but with a format that emphasizes images, it's perfect for fashion bloggers. The creative Ello audience is receptive to beauty and aesthetics. As a bonus, when you post there, people actually visit your website. You can't say that about every social media platform.
How to Earn an Income With a Fashion Blog
Assuming you want to grow your blog into a career, it is possible. As I mentioned at the outset, it takes work. If you're ready to put in the time and effort, but wondered how fashion bloggers make money, wonder no more. Here are the main ways fashion blogs create income.
Affiliate links
For fashion bloggers, the two major networks for affiliate earnings are ShopStyle and RewardStyle. ShopStyle pays per click, a few cents for clicks to a website from your site. RewardStyle pays per action, meaning a set percentage of each sale made. It works similar to the Amazon Affiliate program.
Important note about affiliate disclosure. When you use affiliate links that pay a commission, you are subject to Federal Trade Commission (FTC) affiliate disclosure guidelines. The guidelines say anyone who receives a commission, payment, free products, or discounts in exchange for endorsing a product in any online medium is required to let their site visitors know that they are being compensated for the links. See the FTC list of answers to common questions for more information.
Sponsored blog posts, Sponsored social shares, and Paid Shoutouts
This is the number one income stream for most fashion bloggers and influencers. The bad news is most fashion brands won't offer to pay for your posts until you have at least 40,000 Instagram followers. And of course, the higher your follower count, the higher the fees.
The good news is an increasing number of brands are working with microinfluncers. Microinfluencers are people who fall between 1,000 and 100,000 followers. When you're starting, that's a more attainable follower goal. The expectation though, is that your smaller number of followers are highly engaged. So never forget that you have to be responsive on social media.
The FTC guidelines apply to these kinds of posts as well.
Website ads
As your blog grows in popularity, advertising opportunities will come to you. But before they come to you, Google AdSense is a good place to get started with on-site advertising. Google does a decent job of matching ads to your site content. They won't always be a perfect fit, but it's easy to set up, and you can get started right away.
Consigning Clothing
Selling your own clothes, accessories, shoes, or handbags on sites like Poshmark is a popular way to make money on items you no longer use. Well-known bloggers can receive a lot of things for free in consideration of a review. Many of those promotional items find their way into the resale market.
You're Wearing the Sweater That Was Selected for You by the People in This Room
You may recognize that line from The Devil Wears Prada, but it's really about everyone in fashion, including bloggers. You can spot fashion bloggers and influencers in the front row of the runway shows by major design houses. There's no doubt about the influence that bloggers have on fashion.
Starting a fashion blog can make you part of the fashion industry in ways that aren't possible in most fields. If you can dedicate the time and resources—and you have tenacity—the opportunities are there for you as well.