Featured images are an important part of WordPress posts and pages. Images provide a number of valuable SEO related options that can enhance your content. Have you ever want to add more than one featured image to a post? Now you can with a dynamic featured image function.
The Importance of Featured Images
The importance of images on a website cannot be overstated. Not only are they visually pleasing to your site users, but they add valuable SEO friendly options that will help drive traffic and rank your website higher in Google.
Adding a dynamic featured image to a post or page gives users something to view when they are scrolling through. The right image will drive interest and make someone click on an article when more often than not they would have passed it up.
Featured images also give social media platforms something to grab onto and show as part of the excerpt that is displayed when someone shares your article. This is important on social platforms as people want to see something that catches their eyes and leads them off-site.
In most cases, you cannot add multiple featured images to a post without having to add your own code to the theme. Most people do not know how to do this, so it is important to give an option that is easy to use for everyone.
In this case, I have found a great little plugin to use for this very thing. It is easy to set up and install, and also very easy to use. Let's take a look at the plugin together and then go through the setup process as well.
NOTE: This plugin is not compatible with WordPress 5.8.4 or newer.
Dynamic Featured Image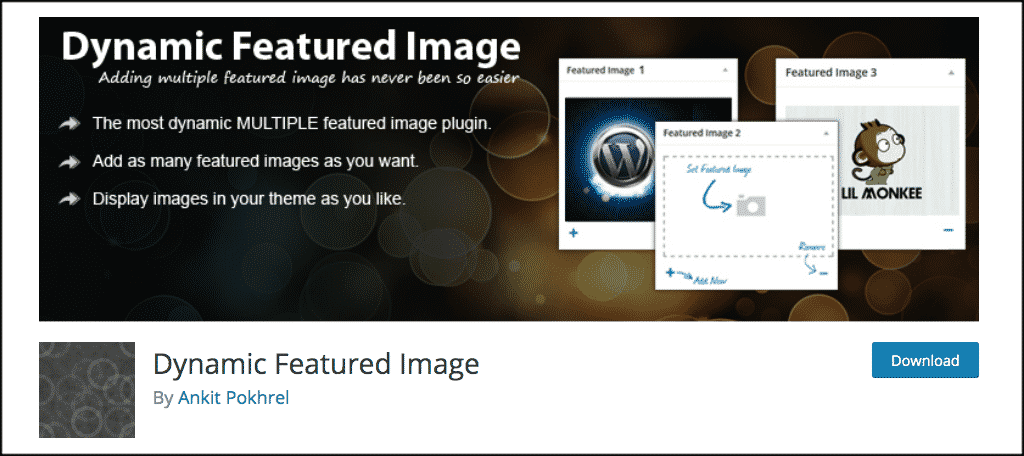 The Dynamic Featured Image WordPress plugin will allow you to easily add multiple featured images and multiple post thumbnail functionality to all of your posts, pages, and even custom post types.
The plugin is very lightweight and is simple to install, activate, setup, and use. The plugin provides an extra boxed interface in your posts and pages. This allows you to add any number of featured images you may want. Perhaps most important is the fact that you can do all of this without having to add any code to your website.
The Dynamic Featured Image plugin is even more helpful when you are using other plugins like post thumbnails or sliders that use featured images. The featured images you add to posts and pages can then be collected by a number of different theme functions and plugins and put to use when and where they are needed.
Note: The plugin works with multisite. Simply use "Network Activate" to activate the plugin for all sites on a single install.
Let's take a look at how to install and activate the plugin.
Install and Activate Plugin
Before you can start selecting multiple dynamic featured images, you first have to install and activate the plugin. You can do this by going to the Plugins page of your WordPress admin dashboard.
Once you are there, simply search the plugin name and it will automatically pop up.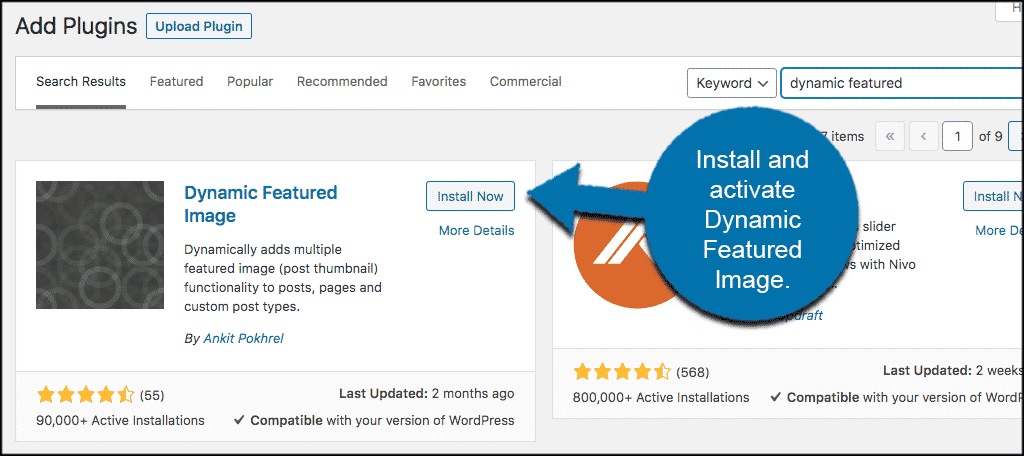 Once the plugin has been installed and activated, you won't see anything new in the left sidebar of your admin area. This is because the Dynamic Featured Image plugin simply adds the function boxes directly to your post and page area.
Note: You might not see a new featured image box within your post or page as described below. Click "Screen Options" in the upper right corner of your WordPress admin bar and make sure that the "Featured Image 2" box is selected.
Let's go over this together.
Add Dynamic Featured Images to Post or Page
Now that you have the Dynamic Featured Image plugin installed on your website, it is time to go add multiple featured images to a post or page. For this demonstration, we are going to use the posts section of the website. However, the same technique works for pages as well.
First, click on Posts > Add New Post in the left side menu of your WordPress admin area. This will open up a new post that we can go over and configure together.
Note: You can also click on Posts > All Posts, to access any post already on the site. You can edit the images on all of those as well if needed.
At this point, you should have a post open (whether new or existing) and you should be ready to add text and then a dynamic featured image.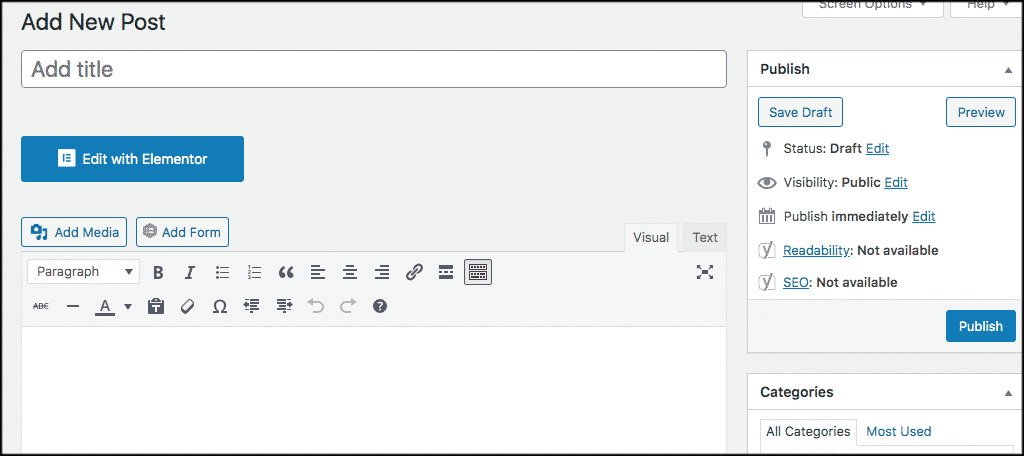 Go ahead and title your post and put any relevant content you want within it. Basically, get it ready to publish like you would with any other post. You can, of course, add text blocks, image blocks, or any other type of Gutenberg blocks you want to build your content.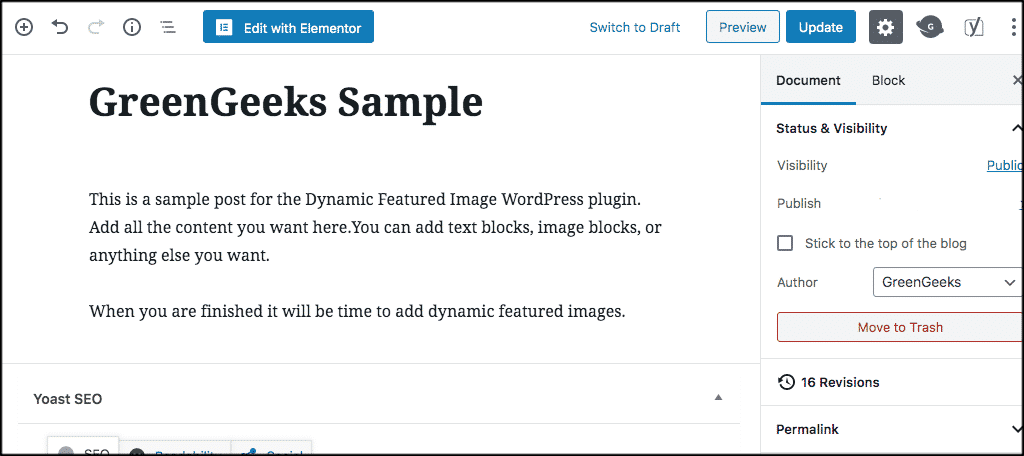 Select Your Featured Images
When you are ready, go ahead and scroll down some to the "Featured Image" section of the editor. You can add a featured image here. You can also stick with the one you already have if you are editing an existing post.
Now, go ahead and scroll down a little more and you will see another image option box. This box is called "Featured Image 2." This is where you can add another dynamic featured image.
To add a dynamic featured image, just click on the box.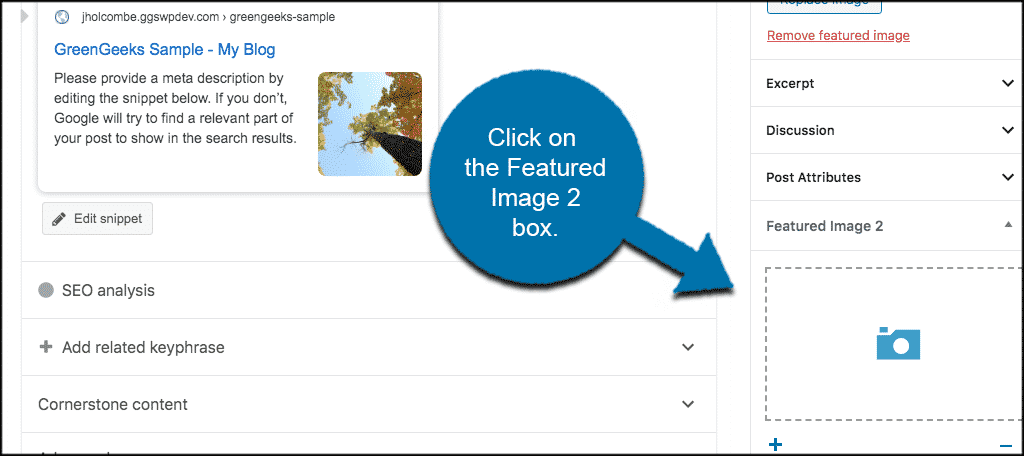 Your WordPress media library will automatically open up and from here. Simply select the added featured image that you want.
Note: Even though you can add as many images as you want, you will have to add them one at a time.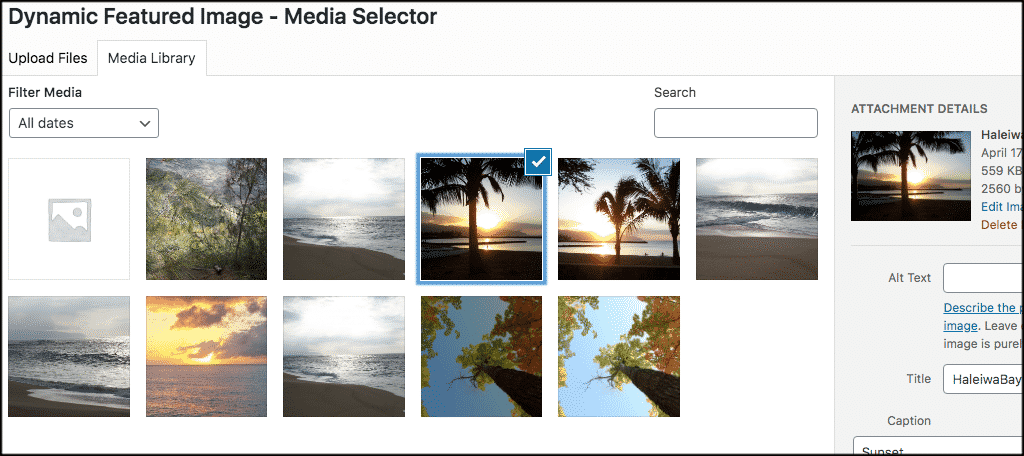 When you have made your selection, click on the blue "Set Featured Image" button in your media library box and the file will be added to your post.
Lastly, if you want to add more images you simply click on the blue "+" symbol. You will see it is located next to the box. You can click this as many times as needed and add as many dynamic features images as you would like.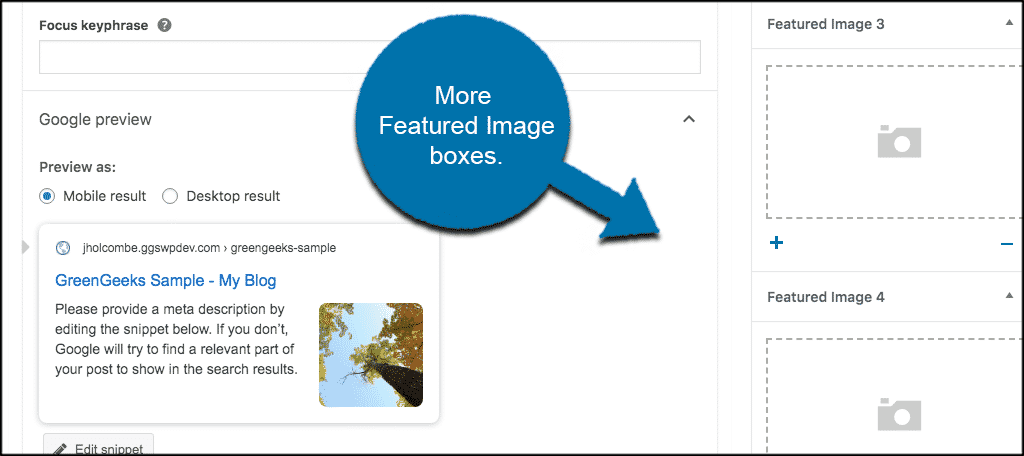 That's it! You have successfully set up and added dynamic featured images to your first post. You can just repeat this process for any other post or page in the future.
Remember, this plugin is compatible with just about everything, so there should be no issues. If you do have problems, you can contact the plugin developers and see what they say regarding certain issues.
Final Thoughts
The Dynamic Featured Image WordPress plugin gives you the ability to easily add multiple featured images to any post or page. This allows theme functionality and other plugins to use these images for different things.
This used to have to be done by adding specific code to your website. Since many WordPress users are not developers, a better, more efficient, easier way was created with the plugin. With a few clicks of your mouse here and there within your dashboard, you can immediately start adding multiple dynamic featured images to all your WordPress posts and pages.
Have you ever tried using this plugin before? Was it compatible with your theme and other plugins?