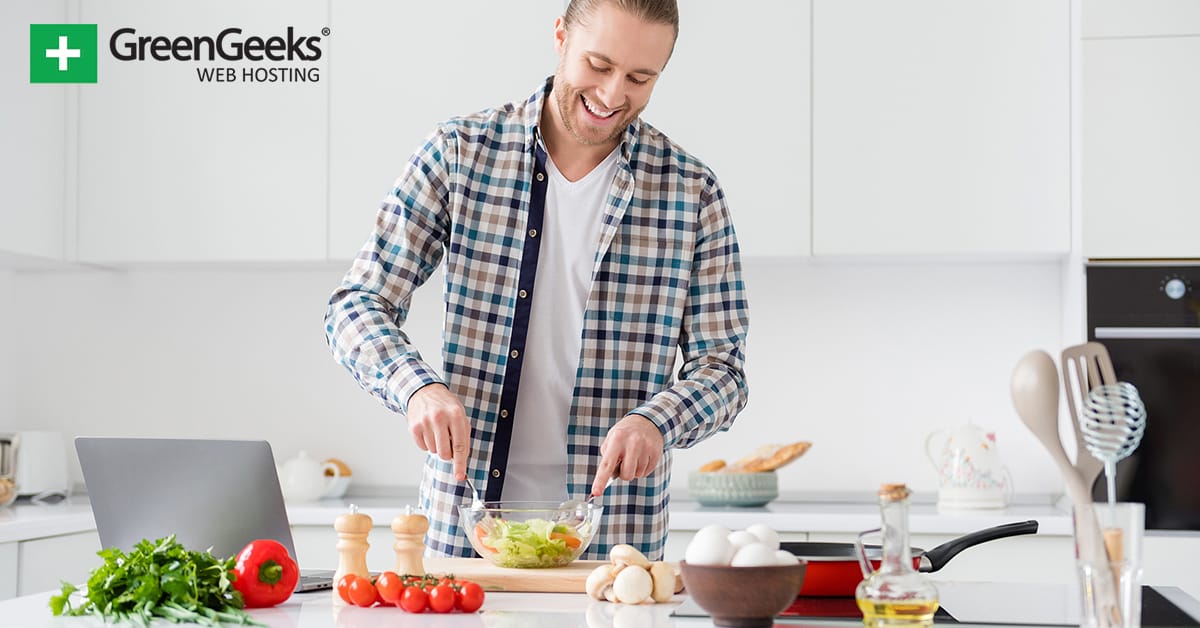 Do you live a healthy vegan lifestyle? If so, you may want to share recipes with others to help them find the same joy in their food. And there is no better way to do that than by starting a vegan blog to share your recipes with the world.
Today, I will show you how to start a vegan blog using WordPress.
Pick the Identity of Your Vegan Blog
One of the biggest mistakes of web development is just jumping right into it. If you were building a house, would you just start building? No, you would start planning first.
Building a website is no different.
First, decide on what kind of vegan blog you will create. There are a variety of angles you can choose to use. Will you build a vegan recipe blog? Perhaps you will focus on why you and others have become vegan? Or, how going vegan can make a difference?
There are a lot of possibilities for any blog and you need to pick one before you start designing your website.
Next, you need to think about the design. What kind of colors are you going to incorporate? Is there a specific layout you want to use? What type of features are you going to need?
These are all things that need to be answered before you move on.
Pick a Web Host and Domain Name
No matter if you are a vegan recipe blogger or any other kind, the first step is to always find a great web host. A web hosting company will rent you a web server in which you can store your website. Every time someone visits your website, they are accessing that webserver, thus, you need a good one.
There are a lot of web hosting companies, but not all of them are equal.
Here at GreenGeeks, we continuously improve our services and offer fast speeds, strong security, an experienced support team that is ready to help you, and optimized WordPress web servers. And we keep our prices low.
However, we stand far above the competition when it comes to our commitment to the environment. The web hosting industry has a terrible emissions problem that we do not want to contribute to. Instead, all of our hosted websites are actually carbon-reducing.
We accomplish this by carefully calculating how much energy we use and purchasing three times that amount in wind energy. Thus, we send large amounts of clean energy into the electric grid.
You will also need to decide on a domain name before moving on. This is the URL of your website. As such, it should be short, easy to remember, and reflect what your website is about.
Why WordPress is The Best CMS For A Vegan Blog
Now you need to decide what CMS or platform you will use to build your website on. There are a ton of platforms you can choose from. Each one has its own set of advantages and disadvantages depending on the website you want to build.
Luckily, when it comes to blogging, WordPress is the best and easiest CMS to use.
And you don't need to take my word for it. Over one-third of the internet uses WordPress to build their websites. It offers many benefits including ease of use, versatility, scalability, and so much more.
WordPress's biggest benefit is just how easy it is to use. Unlike other platforms that require some form of coding knowledge, WordPress allows you to build a website without needing to write a single line of code.
This is all thanks to the large library of plugins and themes you can use.
What Are Plugins and Themes?
Now your thinking, "that sounds nice, but what are plugins and themes?"
Let me explain.
A plugin is a small piece of software that adds a specific feature to your website. Think of them as apps for your smartphone, but with way more uses.
A theme is a collection of templates that allows you to design the way your website looks. These affect everything from the layout of the website to the colors you use.
You are probably also wondering, how much do these cost?
Well, it depends. The majority of them are free, but there are some that cost money. When starting out, free plugins and themes are the way to go. But as you grow and begin looking for more powerful tools and more unique designs, paid or premium versions should be considered.
Here are a few that can help you start your vegan blog today:
Recipe Key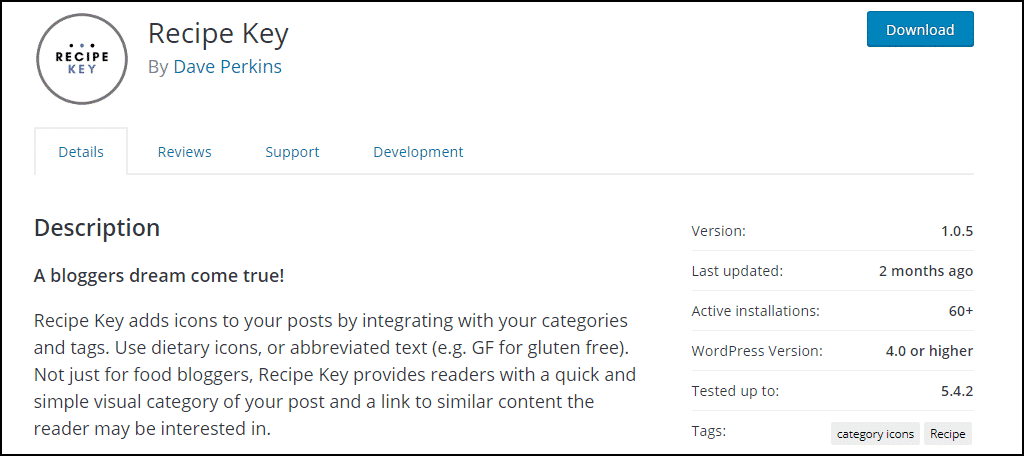 A big part of vegan blogging is sharing recipes and cooking tips with your audience. You can add a lot of helpful icons to your posts with the Recipe Key plugin. This allows you to identify recipes that are gluten-free, nut-free, egg-free, and more.
This can help people identify ingredients they may be allergic to or are just trying to avoid.
WP Product Review Lite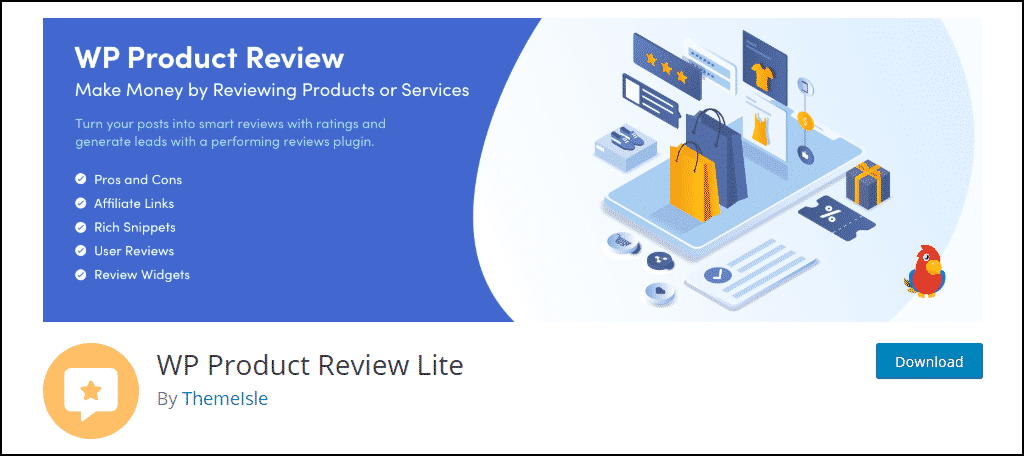 Unfortunately, no one simply looks at a product and makes their decision based on a description anymore. Instead, users look for user reviews to see how other people like a product. In this case, the products are the recipes.
The WP Product Review Lite plugin allows users to leave reviews in the forms of stars and other variations within their comments.
Vegan
You might not be surprised, but the Vegan theme is the perfect choice for any vegan blog. It is a fully responsive theme that comes with a host of customization options. Some of these include:
3 Footer Widget Areas
Full-width Page Template
Instagram Widget Support
And so much more. It is an all in one theme that is perfect for any vegan or healthy lifestyle blog.
fVegan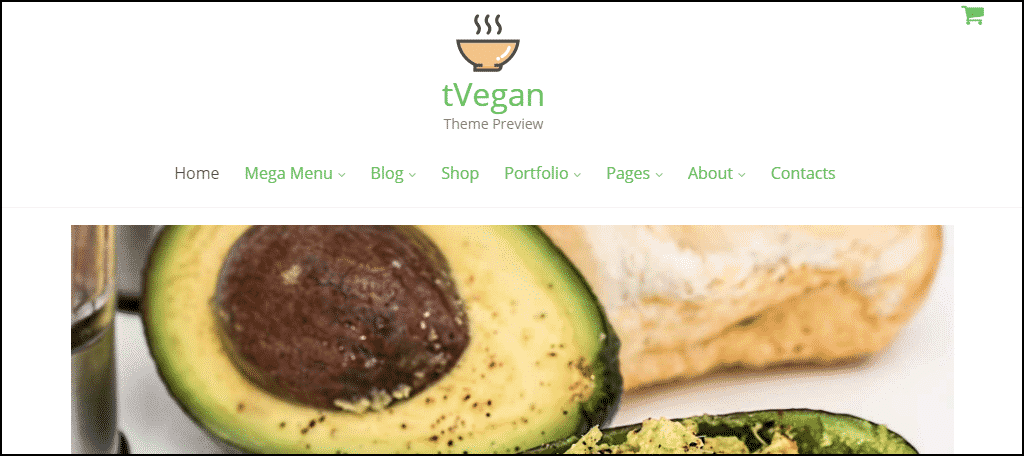 The fVegan theme is a similarly responsive theme that is perfect for any vegan blog. One of its biggest features is the slider it offers. It is great for showing off your great-looking recipes to visitors when they're on your website.
It also has a host of other customization options that are sure to please.
How to Market Your Vegan Blog
A big part of any business is making sure you have customers and in this case, your visitors are the customers. Over the years, a variety of ways have been used to promote your website and you need to figure out which ones work best for your website.
Some of the more established marketing methods include:
Social Media Accounts
Email Subscriptions
Paid Advertisement
Forum Participation (such as Reddit)
Collaborations
And so much more. Most of these can be broken down much further. For example, there are a ton of different social media platforms to choose from. Facebook, Twitter, Instagram, TikTok, LinkedIn, etc. Each one offers a unique way to advertise or engage with your audience.
Find the one that suits your website the best.
Get Blogging
If you follow this information, you will be well on your way to running a successful vegan blog. And as a vegan blogger, you can make money, help others find new recipes, and possibly convince others to give going vegan a try.
All that's left is to start creating amazing content for your visitors to enjoy.