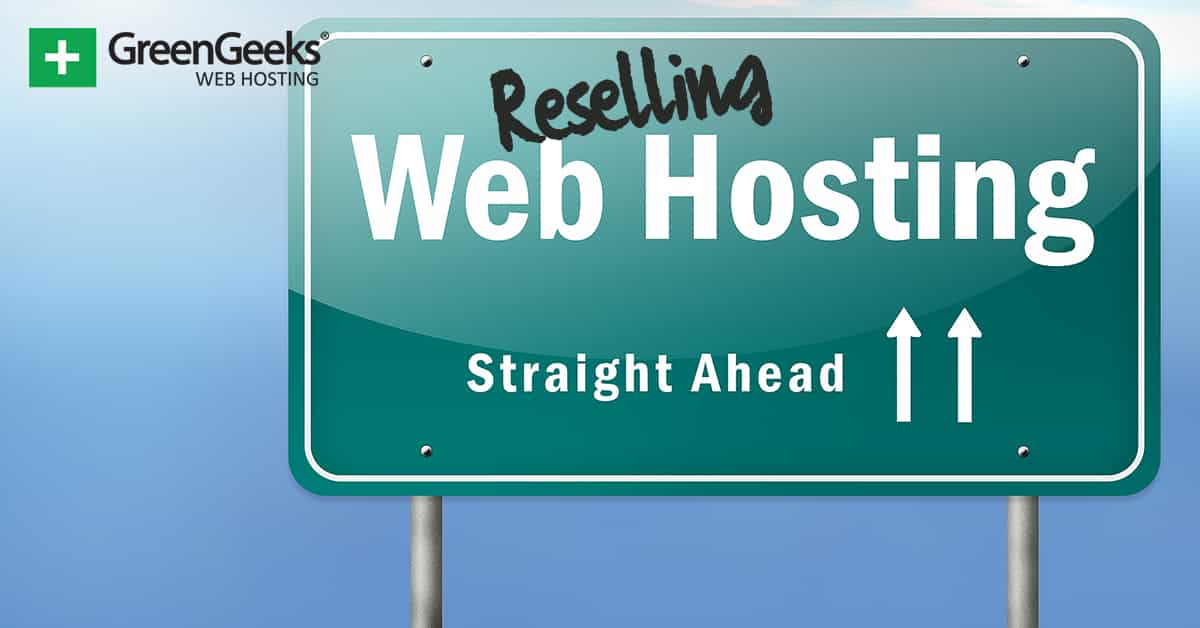 Are you looking to start your own web hosting reseller business? This is the first step to starting your very own web hosting company. And like any other business, you are going to need a website. Due to the competitive nature of the industry, it has to be a good one.
Today, I will explain how to build a website for your reseller hosting business with WordPress.
You Need A Business Plan
Like any other business, you are going to need a business plan if you are going to be successful.
First, you need to understand what exactly a web hosting reseller is.
To put it as simply as possible, a web hosting reseller purchases server space from an actual web hosting company at wholesale and can then sell that space to their own customers for a profit. You do not need to do any of the actual backend server maintenance yourself.
This also means when something goes wrong with your web host, all of your customers will feel it.
Thus, picking your web host is the most important decision you can make.
You also need to come up with your company's name, plans, pricing options, and other crucial elements. However, it is very hard, if not impossible, to come up with this information before you purchase your own web hosting plan. That's because a lot of what you'll set up relies on the actual plan you're getting from the host.
Pick A Web Host and Domain Name
The web hosting company you select is the most important decision you can make as a reseller. Remember, you are selling their services to your customers, thus the web host's quality reflects yours.
Even more importantly, the price needs to be right. Obviously, you need to actually make more money than you spend on services.
When it comes to both price and quality, GreenGeeks reseller plans are unmatched.
The quality of our service is impeccable as we provide fast speeds, strong security, an experienced support team ready to help, and WordPress optimized web servers to help customers get the most from their CMS.
And most importantly, it is at an insanely low price.
Now more than ever, customers are looking for green alternatives to help do their part in fighting climate change. Web hosting has a huge emissions problem, but when you host with us, you can rest easy because every website we host is carbon-reducing.
This is accomplished by carefully calculating how much energy we use and purchasing three times that amount in wind energy.
You Are also going to need to pick to a domain name, after all, your personal business website needs a host too. The name should be short, easy to remember, and reflect what your business is about.
Why WordPress Is The Best Choice
For both yourself and customers, WordPress is the best CMS to focus on.
It currently powers over one-third of the internet because it is versatile, scalable, and extremely easy to use. And if you are reselling web hosting services, you are going to want to focus on the largest audience, and that, by far, belongs to WordPress.
Customers are far more likely to start a website using WordPress than any other CMS, thus that should be your focus. Especially when starting out.
As a web host, there is no better way to show off your services than your very own website. Thus, it makes perfect sense to use WordPress as a demonstration. And thanks to the vast library of plugins and themes, its never been easier to build a new website with WordPress.
The Importance of Plugins and Themes
As I am positive you know, plugins and themes are the lifeblood of WordPress. They allow you to build amazing websites and stellar designs without ever writing a single line of code.
But that does raise the question, what exactly are they?
A plugin is a piece of software that adds a specific feature to WordPress. Think of them as apps for your smartphone.
A theme is a collection of templates that allows you to customize the appearance of your website. However, they are far from cosmetic only. Many themes have built-in features that separate them from each other.
Luckily, plugins and themes have thousands of options to choose from and the majority of them are actually free to use. There are also premium options you can choose. These cost a fee but add a ton of extra features or are just generally more powerful.
Here are some that may be perfect for your web hosting reseller website:
Contact Form 7
Having customers sign up for your services is how you make money. This means you are going to need to create forms for them to fill out. The Contact Form 7 plugin will allow you to create professional contact forms for your business. This includes collecting basic account information when signing up like name, address, email, and more.
You can also integrate PayPal with the plugin to seamlessly collect payment information from your customer with the PayPal + Stripe add-on.
Email Subscribers & Newsletters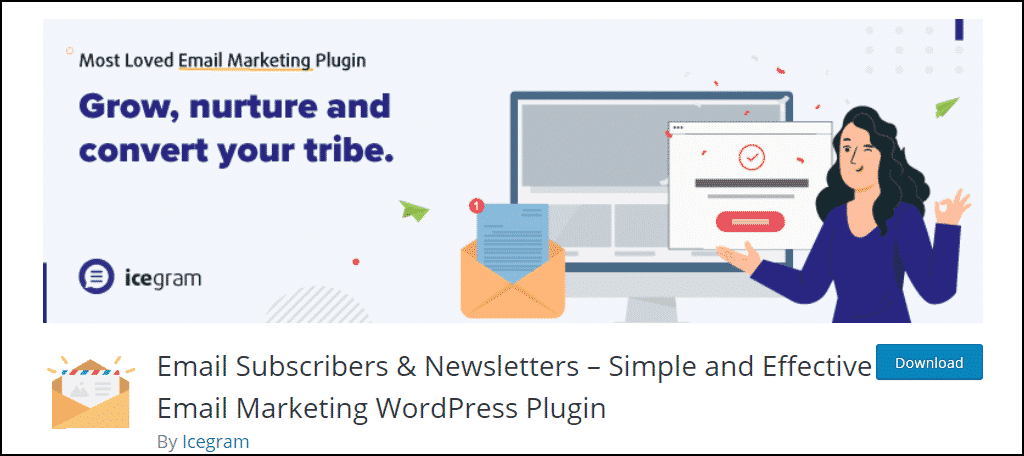 Keeping your customers updated on new features, upgrades, and plans is a must for any business. And there is no better way to do it than by email. The Email Subscribers & Newsletters plugin is perfect for your needs. It allows you to create professional email newsletters easily, collect leads, and build an audience fast.
Amazica Business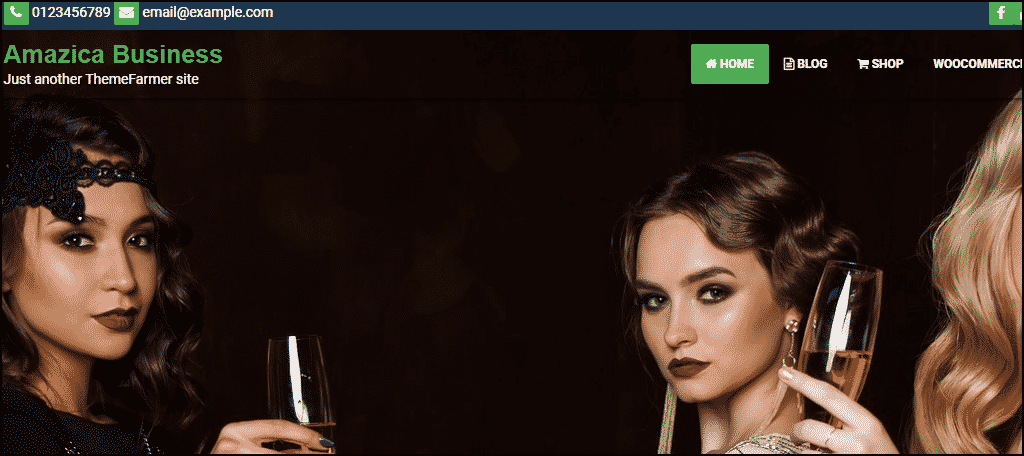 The Amazica Business theme is a stylish theme that is perfect for businesses of any kind. It has a lot of customization options that are easy to use thanks to the drag and drop interface. The theme is also fully responsive, which means mobile users will get the full experience.
Popular Business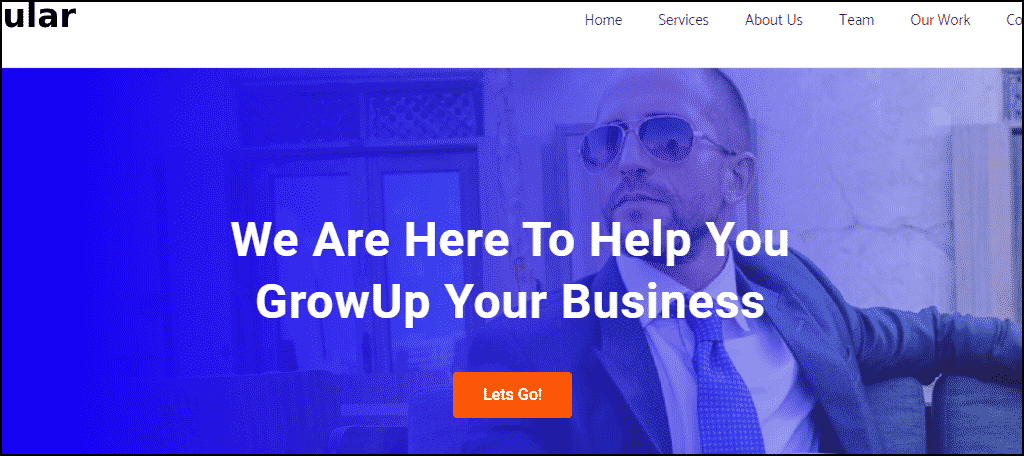 The Popular Business theme is an excellent theme for those looking for a professional, yet stylish theme. It offers a host of customization options due to its compatibility with page builders like Elementor. It's everything you need for a business website in one package.
Marketing Your Web Hosting Reseller Business
For many people who have always wondered how to start a web hosting company, reselling is the first step. Most resellers try to act or give the image that they are the actual web host without ever letting their customer know they are simply a reseller.
As such, marketing is not only promoting your business, it is helping you secure that image.
Marketing for any type of website is integral for success, but it is far from simple. In fact, marketing is a full-time job at this point, and there are so many ways to go about it. Especially as a reseller.
Social Media Accounts
Paid Advertisement
User Reviews/Testimonials
Starting A Blog
And many more are all ways to promote your website to potential customers. Just keep in mind that marketing is not a one-size-fits-all aspect. Every type of website/business needs to find the methods that work best for their particular niche.
Start Building Your Web Hosting Empire Today
When looking back, most web hosting companies come from simple beginnings. They worked hard to purchase one web server and eventually scaled up. Reselling allows you to start on the fast track and better yet, add paying clients without doing any of the actual web hosting work.
Don't think "how do I become a web hosting reseller," instead, become one today.