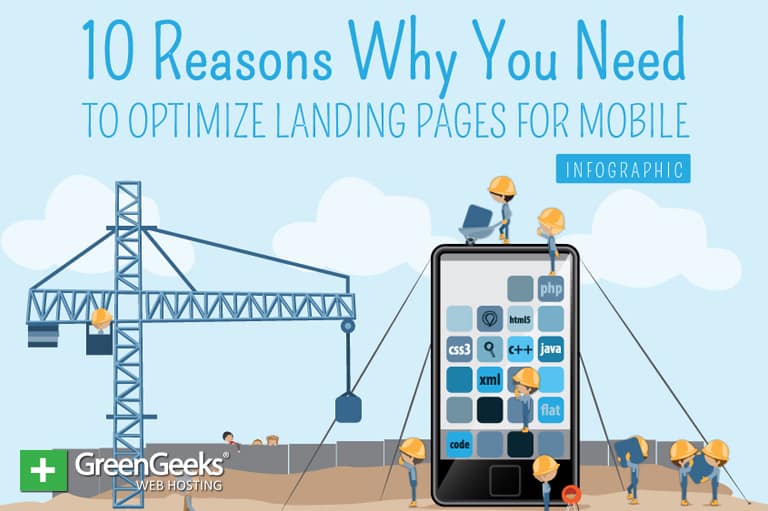 There's no doubt that mobile technology plays a big part in online activity. From games to shopping, the little device in your pocket is more powerful than laptops of the early 2000s. Unfortunately, a lot of people don't fully realize the importance of mobile Internet use. If you want to make an impression, you need to optimize landing pages for mobile devices.
Optimizing for Mobile is Vital
Every year, mobile technology consumes more bandwidth while showing no signs of slowing down. This means that more and more people are flocking to the Internet from hand-held devices. Because there is a significant difference when displaying webpages to desktop computers and mobile devices, it's important that you optimize for both.
Even local searching has become the norm as fewer people flip through a phone book and spend more time speaking to their phones. Honestly, when's the last time you opened up the yellow pages when compared to asking your smartphone where a nearby business is located?
One of the things to consider is the difference in display sizes. Where some people may have a 22-inch widescreen monitor to view websites in their entirety, smartphones average between 4.7 and 5.7 inches. Even at high resolutions, trying to view content and images on a smaller screen is more difficult.
All trends point to the overall dominance of mobile technology on the Internet. As a result, you need to make sure your pages are viewed quickly and clearly while providing "tappable" elements. Otherwise, your competition will surely benefit.
Here is why optimizing the landing page for mobile devices is of utmost importance.