Back in the day, it was easy to score high in search results by accumulating a massive number of backlinks. These could be from virtually any website as long as the search engines could crawl the URL.
Today, engines such as Google are rewarding quality over quantity. This means developers need to attract authority links from relevant sites and businesses.
An authoritative source is one that not only scores well in search results but is popular among visitors for a specific niche. Some will attribute authority based on numbers from Alexa, a popular website ranking tool.
In any case, it's links from these high authority websites that can make all the difference when trying to increase traffic.
Creating quality backlinks isn't as easy as it used to be. However, many of the methods still work today as long as you adjust the strategy behind them.
Here are 13 ways I've found that boost how you can get authority links back to your website for free. Some of these methods only take mere minutes and may have potential to vastly increase search engine optimization.
1. Deliver Extensive and Free Information
One of the best ways to attract visitors for any reason is by providing high-quality content. This often means putting together extensive and valuable information. While this often relies on a great deal of research, the trade-off is an influx of links from others who are citing your work.
The more valuable a reader finds your content, the more likely it's going to be shared with others. While many of these shares will come in the form of social media comments, a lot of website creators may use your content to support their own articles.
If you want to drive traffic and amass authority links from others, you need to focus on quality and factual information. You need people to feel educated before leaving your website. And providing that information for free attracts far more people than a paid service.
2. Interviews by Influencers
Influencers are people who have an immense following on social media sites. These celebrities of sorts have potential to reach tens of thousands, if not millions, of people with a single post. As a result, many businesses will use them to market products or services.
Approximately 70 percent of teens trust YouTube influencer opinions of brands and products over traditional celebrities. Additionally, 86 percent of women use social channels to research a product before making a purchase. This means the right interview, depending on the social platform, can greatly affect linking.
Social media isn't the only influence on the Internet, either. Popular bloggers and websites can deliver interviews that are often just as effective. The hardest part is attracting an influencer to do the interview in the first place.
3. Using Charts, Data and Visuals
Creating amazing content helps tremendously, but offering visuals improves interaction and engagement. Content with visual stimulation, whether it's an image or a video, receives 94% more total views. Humans are a visual species, and content with supporting graphics helps us learn and remember in most cases.
I've seen the same image re-used on many websites in order to make a point, and most of them had a link back to the original source.
For instance, Pew Research Group is often used to cite data. The Pew Research image of mobile devices surpassing desktop computers for Internet traffic seems to be everywhere on the Internet.
One of the reasons why infographics do so well on the Internet is because they collect these data elements and puts them into an easy-to-read format with an appealing flow.
4. Create Infographics
Speaking of infographics, these detailed images are some of the most potent forms of engaging an audience on the Internet. In fact, they often receive three-times more shares and likes on social media than other types of materials.
But how does this help create authority links? Many people will find infographics supporting an article through Google search. In many cases, those individuals share the infographic on their own websites with a link back to the source.
You may have seen an "embed" control on the same page as an infographic in the past. This is the developer providing the link to the image as well as a backlink for anyone who wants to use the infographic.
It's kind of like an attribution to the original post for others to use.
When you create infographics, make sure you use valid and factual information. It will boost the brands reputation.
5. Engage on Social Media
Engaging people on social media is more than just sharing a post or liking a follower's comment. It's about being "social." Interacting with the audience not only boosts brand reputation, it also influences recognition.
Those who are more comfortable with a business will often share more content whether it's on sites like Facebook or through a blog post.
Connecting with others on social media makes fans and followers feel as though their input is important. It helps strengthen trust in a brand and makes a business more relevant and removed from the age-old assumption of "faceless corporations."
In reality, more than 70% of people who have a positive experience with a business on social media are likely to recommend it. As a results, more backlinks are created.
6. Competitor Reconnaissance
There is nothing wrong with doing a bit of reconnaissance into the competition. It's probably one of the best ways to learn and fine-tune your own marketing strategies. How the competition builds authority links is an invaluable piece of data.
After all, you want to surpass what the "other guy" does in terms of marketing.
You can find a number of tools on the Internet supporting competition research. For instance, OpenLinkProfiler.org is useful if you want to see who links to your direct competing URLs. Just plug in the address of the competition and the tool will break down links, anchor texts, pages and much more.
Keep in mind you don't want to simply copy the competition's practices. You want to improve upon them. You want to find the things they are missing and make sure you're getting ahead in the game.
7. Using Broken Links
The Internet is full of broken links. While you may keep an eye on your website and fix them as they happen, not everybody does. This can be a golden opportunity to have your resources used on an authoritative website.
Here is how you use broken links to your advantage:
Find a high-ranking article relevant to your content.
Use DeadLinkChecker.com to find broken links.
Contact the site owner and inform him or her of the broken link and offer to use your content as its replacement.
Of course you'll want to read the article to make sure your content is relevant to the material. If you've created an amazing post to support the article, the site owner can change the link to aim at your website. In fact, your website may even be used again in future posts.
8. Expanding on Your Best Content
Repurposing content is a common practice whether it's used in social media or when creating website articles. This is when you take an older, and often successful, article and turn it into additional content readers will like.
For example, a lot of site owners will share a post on social media created more than six months ago if it had a lot of success with engagement.
A good way to use old content for new authority links is to take the material to another medium. For instance, some bloggers will use past successful articles to create new YouTube videos.
Perhaps you can take a post and turn it into a SlideShare presentation.
The point is old content can still be effective at inspiring backlinks. This is especially true if you create evergreen content.
9. Provide Insightful Comments on Other Sites
Leaving insightful comments requires more than just saying "First!" when your favorite YouTuber produces a new video. Providing an insightful opinion can gain the attention of the creator as well as those who read the section. This often results in an influx of traffic depending on the medium and content.
You want to be careful when linking your comments to your website, though. Not all site owners appreciate linking in the comment section, and your statement could be removed. Make sure it's relevant to the point of the creator's topic as well as your own content.
I've seen links from comment sections work exceptionally well for driving traffic. Coincidentally, the webpages that were linked also improved in search rankings. While I cannot guarantee that you'll have the same experience, it's worked well for my purposes in the past.
10. Link Roundups
A link roundup is when a website owner collects valuable information from many sources and posts links to excellent content on a single webpage. For example, you may be included in pages like "Our 4 Favorite Health Articles" if your focus is fitness.
You can become part of link roundups by searching the Internet. Using key phrases like "link roundup," "best of" and similar terms can help find those authority websites.
Once you come across one that fits your content, simply contact the site owner and suggest your own articles.
Essentially, a link roundup is similar to a web directory focused on a specific niche. When you're searching for these, make sure you use the most common and effective keywords. This will help you find websites that are similar and more likely to include your URL in a roundup.
11. Using "Help a Reporter Out"
Help a Reporter Out, or HARO, is a site that connects experts and journalists of all kinds. It's a platform that helps both news outlets and those who are deemed as strong sources.
In fact, a lot of people have experienced a great deal of success by naming themselves an expert in their field.
Here's an example of how potent HARO can be. One particular lawyer was quoted in the Wall Street Journal thanks to being a HARO connection as a source. Because of the authoritative blurb in the popular news outlet, the law firm experienced an influx of clients.
To use HARO, you'll need to respond to inquiries from reporters and journalists. You receive several emails a day and have the option of replying to one if you're knowledgeable in the materials that are requested.
It's a bit more work, but has potential to create a great deal of interaction with your brand and your content.
12. Guest Blogging
As long as blogs have been spreading across the Internet, guest writing for these sites has been a popular practice. It's still one of the most common methods of link building even after search engine algorithm changes.
In this platform, you write content for another person's website that is relevant to the articles on your own. The blog's owner usually allows one or more links back to your site as compensation for writing a good piece. This link serves as a boost to SEO as well as recognition among the target audience.
Research your site's niche in engines like Google followed by the term, "guest blogging." You may find literally hundreds of sites that offer the chance to write quality content in exchange for a backlink. A few of them may even pay you cash for your effort, although these are very rare.
13. Use Website Feedback Sites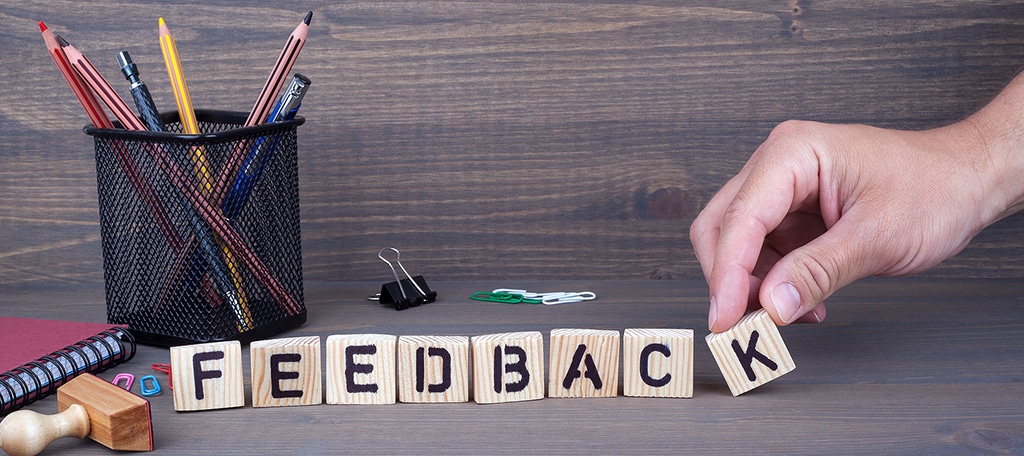 Feedback sites work by allowing you to submit your URL and asking for input from visitors. These can be in the form of surveys, written reviews or simple up-voting style contributions. The point is to have people rate your site and give an opinion regarding adjustments.
How does this help backlinks? A lot of these platforms give you the ability to include your link into a submission form. While it may not do as much for SEO as authority links from immensely popular websites, it does provide a way for other people to view your content directly.
By entering the term, "feedback tools" in sites like Google, you can find a lot of online applications to survey the audience. You may have to dig around a bit to find one that delivers a good backlink.
Get Authority Links to Boost SEO
Some of the old methods of creating backlinks simply do not work anymore. Search engines are more interested in quality rather than quantity. A backlink from an incredibly popular and authoritative site is more influential than many links from blogs that barely have content on them.
Put in the effort to attract the bigger sites and celebrities to focus on your content. It will vastly improve traffic and engagement.