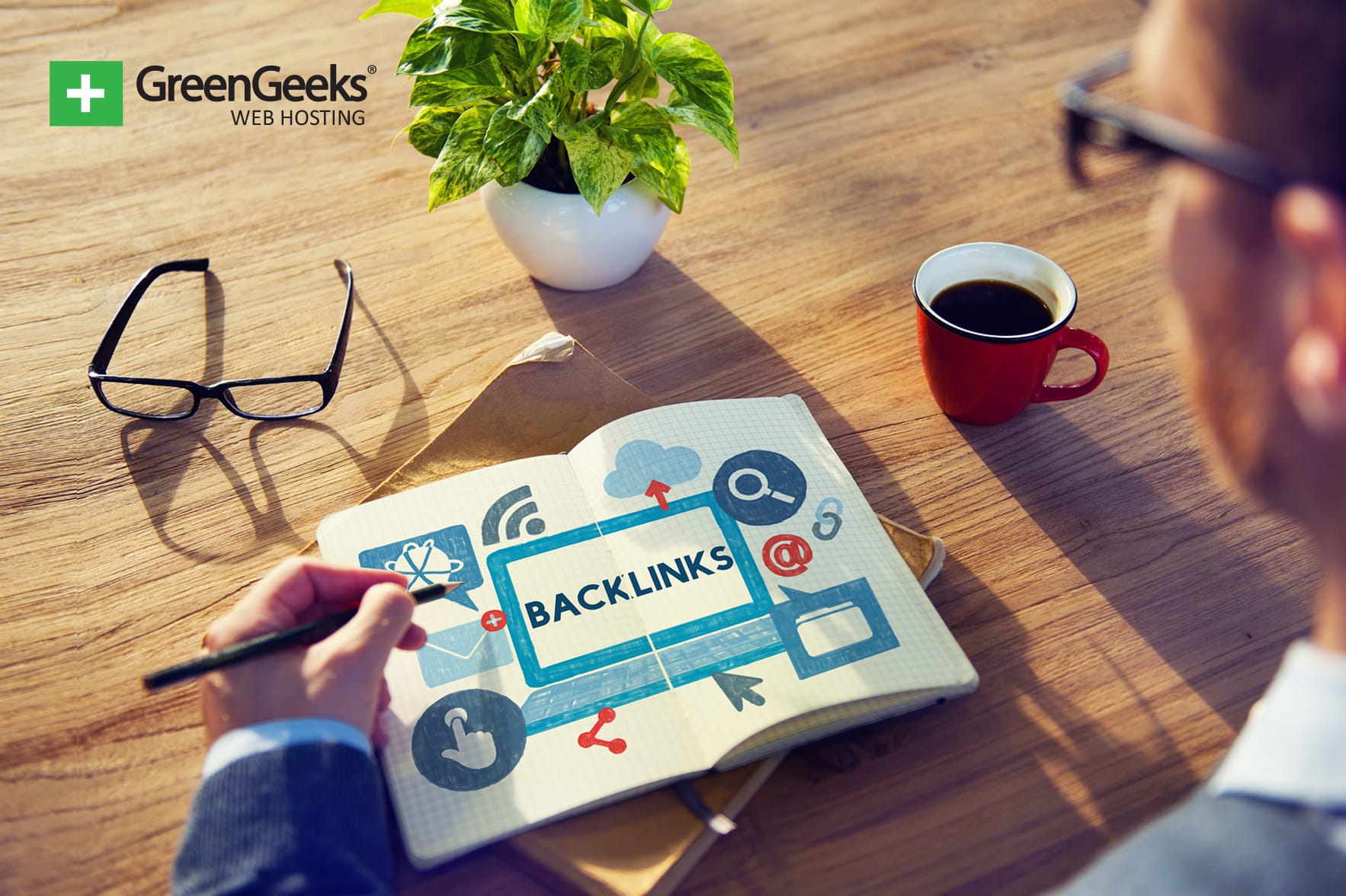 Looking for a way to keep an eye on your backlinks? It involves more than just finding out who is linking to your site. It's also a great way to find negative elements which could impact your search engine page rank. And using backlink checking tools keeps you ahead of the game.
After all, the last thing you want is a poor position in Google because too many spammy sites are linking to your content. In fact, checking these should be as much of a priority as preventing image hotlinks.
Online tools can also help build quality backlinks by giving you an idea of who is linking to what. And superior quality links equals a higher search ranking.
Today, I'm going over 13 of the best backlink tools available on the Internet. Although some of them require a bit of an investment, it's worth the money if it helps your site soar in search results.
1. Ahrefs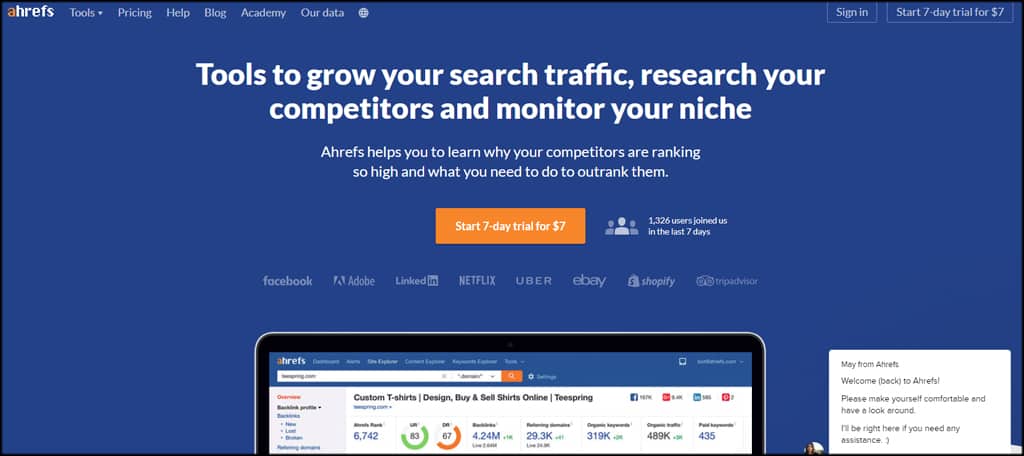 Ahrefs is one of the more popular SEO tools online. In this case, it provides an in-depth view of how people are linking to your website. This includes information like the number of domains, organic keywords, "dofollow" links and any changes in linking over a period of time.
An important aspect to consider is the text people use to link back to your site. In reality, 70% of branded text is used as anchor text in backlinks. However, the text may offer an insight into how the website owner associates your content with the link.
And Ahrefs does all of this, although it s a bit more expensive than other systems.
2. MOZ Open Site Explorer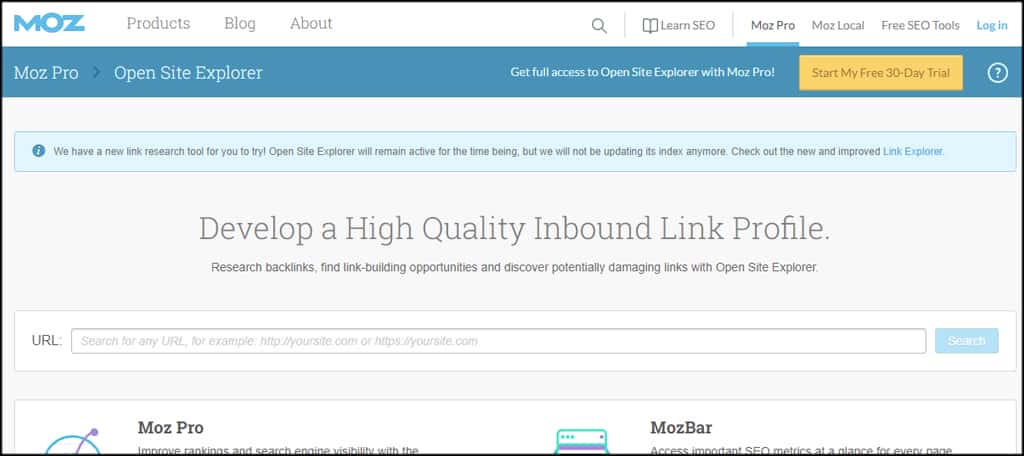 MOZ Open Site Explorer has a free version of backlink checking tools that offer a bit of information regarding any URL. It provides the domain authority and page authority of your domain as well as whether it's viewed as spammy. It's a good tool if you want to gauge your own content.
Open Site Explorer also shows the spam score and authority ranking of backlinks to your website and the URL from which they originate.
If you're a paid subscriber, you'll have access to other information from external links. This includes things like link opportunities, advanced reporting and spam analysis.
3. Buzzsumo
Buzzsumo is another one of the more popular marketing tools used on the Internet. It's kind of like an all-in-one platform that delivers insights for your brand as well as competitors. In this case, it shows your backlinks and the social engagement those domains have.
For instance, you can see what page has a link to your site and how many times that content was shared on Facebook and Twitter.
You can set Buzzsumo to show all external links, one result per domain name, arrange by social media site shares and even see some of the users that shared the content. This gives you direct access to potential consumers if you market to those who share the post.
As an added bonus, you can create an alert in Buzzsumo to notify you when someone links to your content.
4. SEO Review Tools
SEO Review Tools is a basic checking system that offers a free version. Although the reports are somewhat limited unless you pay, the information is still valuable. For example, you can easily tell if the backlink is nofollow or follow.
The system also provides an Ahref's Domain Rating scale to give you an idea of the quality of the backlink. Curious about a domain linking to your content? Click the "Check" button to see the domain's MOZ Authority to determine if it's a quality site or not.
SEO Review Tools is simple and easy to use, although it lacks the detailed reports you'd see in other systems.
5. CognitiveSEO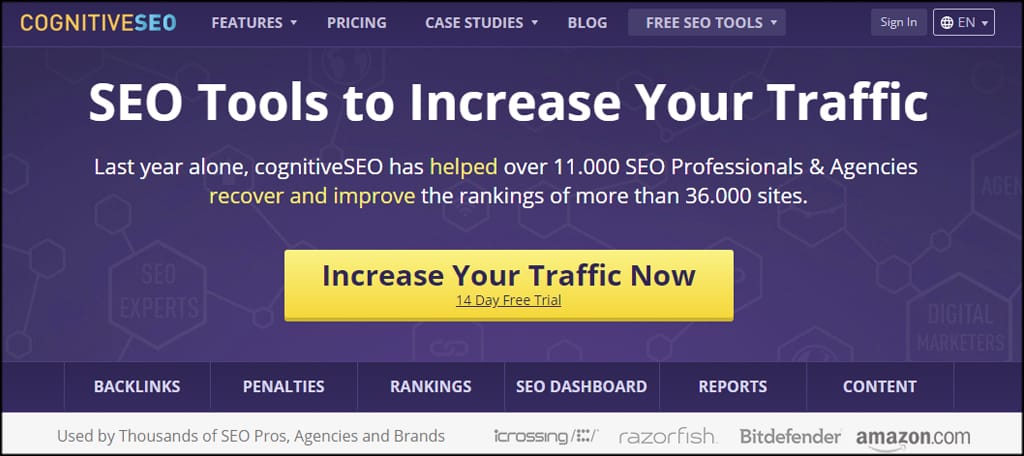 CognitiveSEO is full of detailed reports and graphs to show you how people are backlinking to your site. This includes elements like top linking pages, quality of referring domains, authority analysis and if the links appear in content or not.
Perhaps one of the more valuable aspects of CognitiveSEO is the Unnatural Links Detection tool. This will break down bad links and report on things like low authority, thin content and other problems originating from those third-parties.
After analyzing the problem sites, this backlink checker tool provides help to send the disavow file to Google to remove those sites from influencing your page rank.
6. Majestic
Majestic is another good tool to use which offers a free version. You have access to information such as the number of external links to your site, referring domains, the number of URLs of your site indexed by Google and the anchor text of the link.
The system prides itself on being the largest collection of links on the Internet. There are currently more than 1.5 trillion URLs in its overall database. Perhaps the biggest drawback is not having access to who is linking to your site unless you pay the subscription fee.
7. Linkody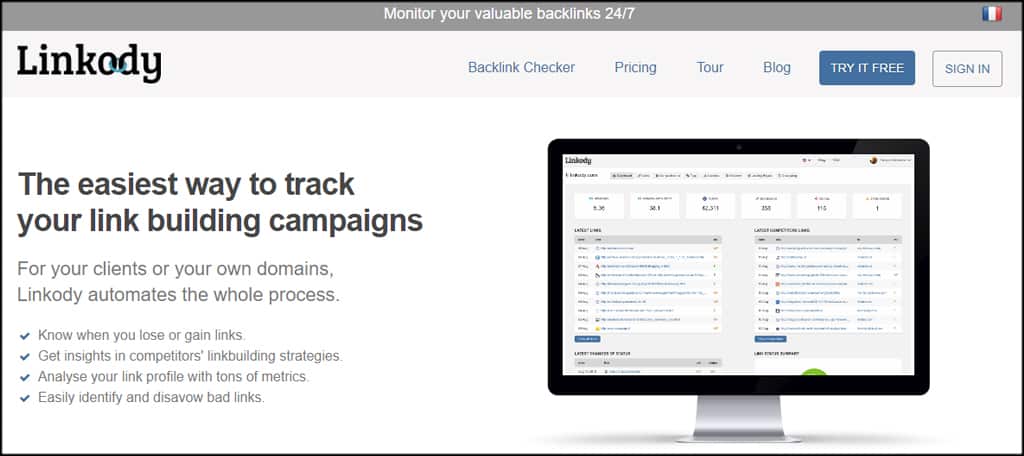 Linkody has a limited free reporting system for checking on your backlinks. It provides the URL of the linking website as well as where the link is aiming. You also have access to the anchor text as well as whether it's nofollow or follow.
If you become a subscriber, you'll also see the MOZ score of each domain as well as the number of social shares on sites like Facebook, Twitter, Google+ and LinkedIn.
The system isn't as detailed and flashy as something like Ahrefs, but it's a good place to start if you don't have a large bankroll.
8. LinkMiner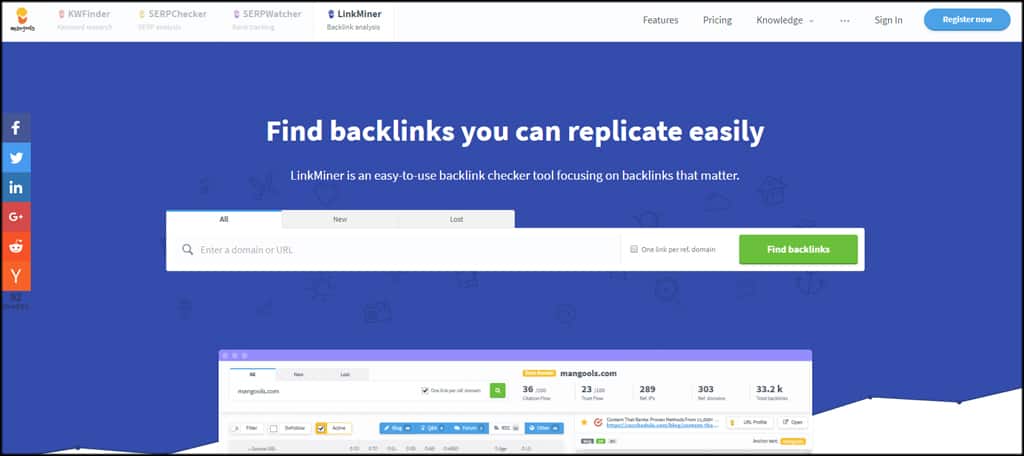 When it comes to great SEO backlink tools, Mangools offers a platform called, LinkMiner. This system not only shows you the linking website URL, but it also provides a preview panel so you can see the exact page the backlink is coming from. This makes it easier to identify bad linkers.
The system shows what kind of site the links are coming from, such as blogs, forums or RSS feeds. You can arrange the list of backlinking sites according to a variety of metrics including number of Facebook shares and the site's Alexa ranking.
9. LinkResearchTools
Although LinkResearchTools doesn't have a free version available, it still might be worth considering. The major downside is that it's one of the most expensive tools to use if you just want to manage your backlinks.
The system comes with several options such as the number of live and deleted links your site has accumulated over time as well as the number of follow and nofollow interactions.
The trade-off from the high price tag is the number of SEO tools you get as well as building a team environment for your business.
10. CleverStat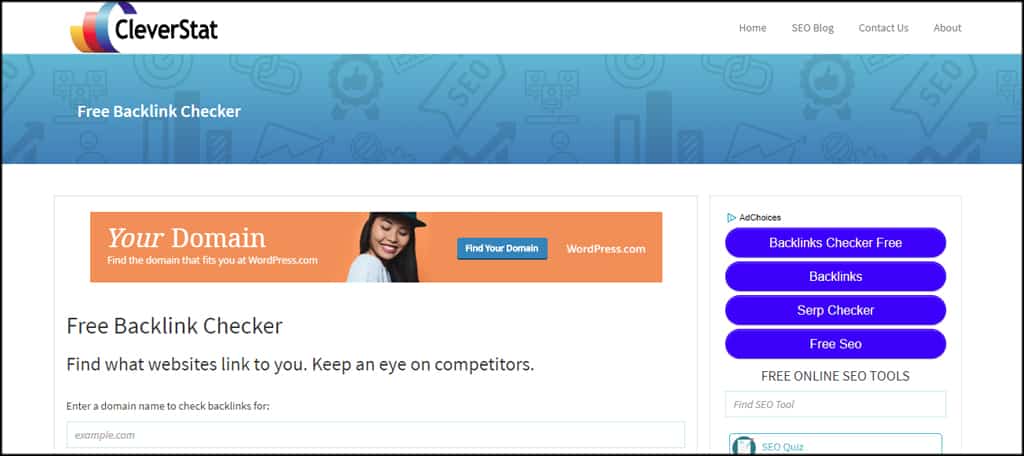 CleverStat is a free tool that is a bit limited in capability but still offers a couple of valuable points. It will show the linking URL, your webpage and the rating of the link in a numerical value. The lower this number, the better.
If you're curious about your own domain rating, CleverStat also shows domain, trust and link rank numbers according to your URL. If these numbers are low, it may affect the quality of the links you get back from other people.
11. Monitor Backlinks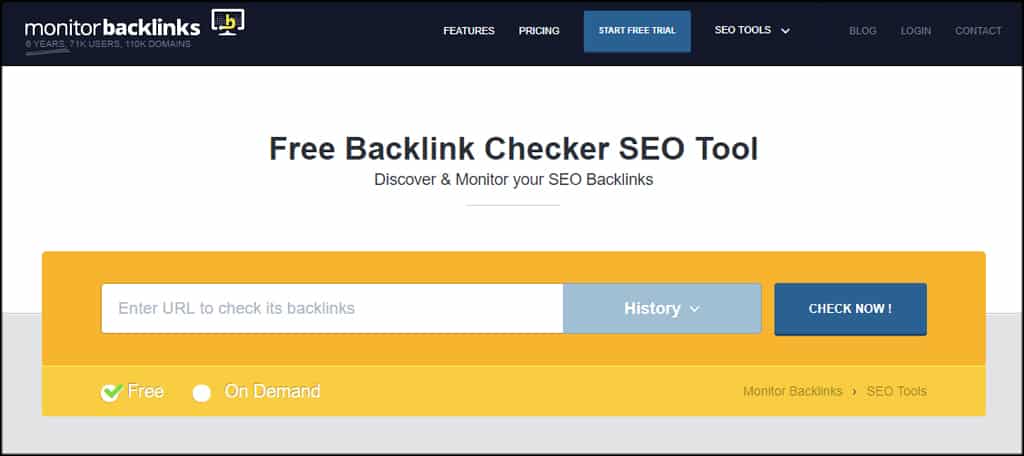 Monitor Backlinks offers a free version of its checking tool which offers rank of the site, follow status, anchor text and your URL. Perhaps a feature you may be interested in is the ability to download the report as a CSV file by clicking a button.
The paid version offers far more insight such as MOZ Rank, PageRank, number of shares and the top-level domain location. If there is a redirect or an error page on a backlinking source, Monitor Backlinks will show that as well.
12. Rank Signals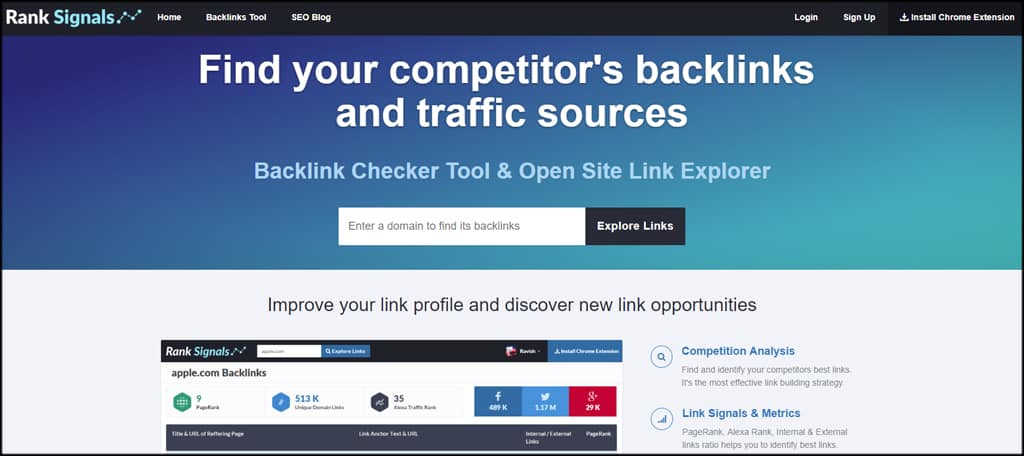 Rank Signals provide users with their PageRank, the number of unique domain links and the Alexa Traffic Rank of the website. It also shows the number of social shares on Facebook, Twitter and Google+. And this is before it gets to the meat of the backlinks.
In the free trial version, you're only shown two of the backlinks to your website. It's not very intuitive, but it does show a bit about how the site processes information.
Before you pay for the service, I suggest trying your domain in the system first and comparing results to another backlink checking tool.
13. Using Google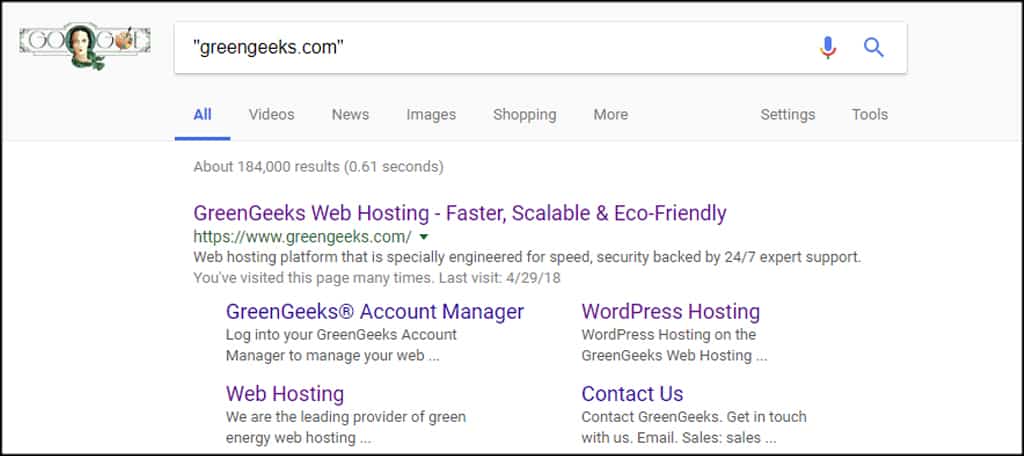 Google isn't just a great tool for finding content you want to read. It can also be useful to find sites that are linking directly to your content. For example, input the following in a Google search:
"YourDomainName.com"
Of course replace the YourDomain.com portion with your own URL. And don't forget the quotes.
What this does is scan all websites that are using the URL within the content. This includes links. It's a free method of seeing what live links are currently connecting to your site.
Something else you can do is set up a Google Alert to email you when someone uses your domain within their content as soon as it's indexed by the search engine. This gives you a chance to interact with those publishers quickly.
Google Alerts is flexible in several ways. It can do anything from displaying links to your site to being useful as a social media marketing tool.
The downside to using the search engine in this fashion is the time it takes to scan through all of the pages. It could take quite a long time to go through page after page of the results.
Plus, you don't really know if the page you find in the search results has a good or bad domain authority.
However, it's a great way to see current and live links without worrying about older link databases…as seen in some of the tools listed above.
What Can You Do with this Information?
Aside from getting an ego boost from seeing a few quality sites citing your content, backlink tools offer quite a bit in terms of content marketing. It's more than just seeing where potential traffic is coming from.
Form Network Connections with Site Owners
Directly contact site owners who link to your content and offer an alliance of sorts. Create guest blog posts for the owner in exchange of another backlink. Perhaps you could collaborate on a project and build a stronger network.
If you spot a link that is "nofollow," contact the site owner and find out if there is a way you can get him or her to change the connection. Perhaps you can create a piece with a link back to the other site in exchange.
The point is to create a network of sites that cover a similar topic. For example, you wouldn't want to connect to a clothing website if your content centers around car parts. Well, unless the clothing site featured work clothes or oil rags.
Devise a Content Strategy According to What People Link To
By examining what content people link to, you can build a strategy to strengthen that content or create something similar. For instance, you would want to pay attention to things like this on your webpage:
What is the style and format of the article?
Does it cite a lot of facts, have statistics or evidence to support any claims?
How long is the piece?
Does it have any images?
What is the readability score of the content?
Is the layout ideal, such as headers, paragraphs, font and colors?
You don't want to create an exact duplicate of the article of which people are backlinking, but you do want to create something that is structured in a similar way.
Obviously if people create backlinks to your content, there is something about the piece that connected with the publisher. You need to find out what is driving those connections.
Request Link Removal from Inappropriate Sites
A lot of new site developers will link out to websites for the sake of gaming Google. They are trying to benefit off your success without putting in the effort to actually create their own content.
Many people will remove a link to your site when approached. Unfortunately, not everyone will. In this case, you'll need to file a Disavow claim at Google. This helps the search engine understand that you do not support the inbound link and do not want it as part of the process when determining page rank.
Bad inbound links have potential to hurt your SEO content writing practices. If it appears spammy, Google will penalize your site as the algorithm "thinks" you're trying to build bad links.
Keep an Eye on the Competition
Another excellent function of the best backlink checkers is to spy on the competition. As you can enter any URL in these tools, you can get an idea of how they are generating backlinks themselves.
This gives you an idea of the competitions content style, layout, network connections and more. You may even connect with those backlinking sites and create a few of your own by contacting the site owner.
Build Strong Backlinks with the Right Tools
Backlinks are essentially a site owner's way of supporting your content. The more people who find enough quality in your work to link to the content, the better. Of course the sites still need to be relevant.
In any case, it's a good practice to use backlink analysis tools to get an idea of how people are connecting to your content. You may find diamonds in the rough of the Internet you didn't know were there.