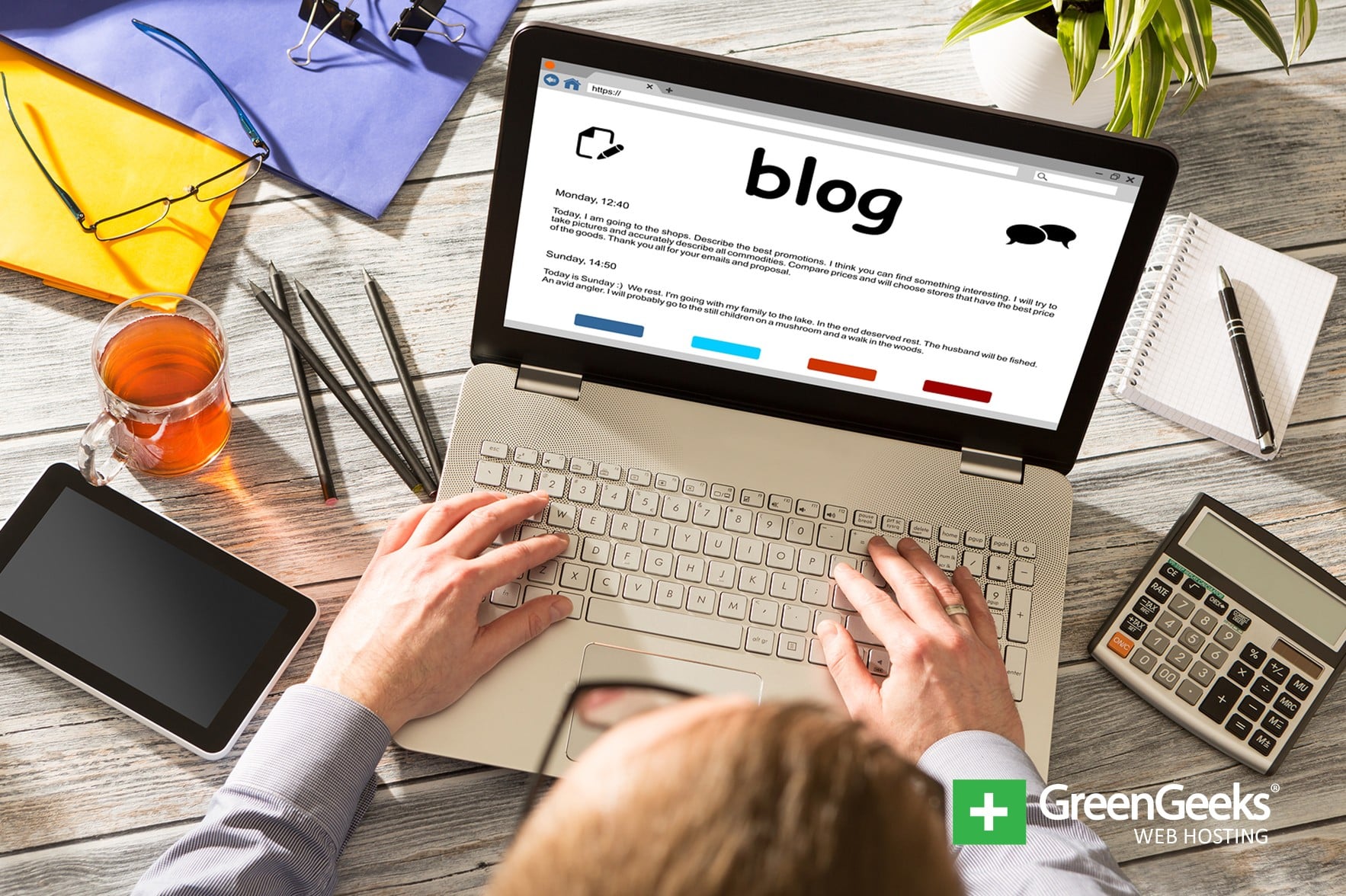 Getting website visitors is important whether you're operating an eCommerce site or a personal blog. Unfortunately, not everyone becomes an overnight success. So, what do you do to grow blog readership? In reality, it depends on how committed you are to website development.
For the most part, it takes effort to bring traffic to a blog. I'm not just talking about writing a 1000 word post and calling it a day.
Development, marketing, sharing and more are all part of securing a larger audience. Don't assume you can create a "good" post every day and the traffic will come pouring in.
Depending on how many visitors you want, it takes a lot of work when it comes to build blog traffic.
Today, I'm going to cover how to generate traffic to your blog. The best part is that most of these methods requires little to no investment other than time.
1. Understand How Search Intent Works
You've probably heard the term, "search intent" at some point. This relates to how people are looking for content. It's more than just using keywords or phrases. Search intent has more to do with knowing how people are actually looking for content.
Optimize title tags, meta descriptions and more if you want to get the most out of search intent. It helps humans and search engines understand what your content is about.
For example, let's say you sold affording tickets to sporting events. You could use "cheap tickets" in your content, but then that is extremely generic. It has less chance to make an impact because of how saturated the Internet is with terms like this.
OK, let's take that same term and expand it. What if we used "cheap baseball tickets?" That would center on people looking for baseball tickets who may not care about football. Let's go even further, though. Using "cheap baseball tickets in Los Angeles" would focus the sport and the location.
Now we're connecting to baseball patrons who live in the LA area. A landing page for this term would prove ideal to generate attention in search engines.
Use Tools Like LSIGraph
A great, and coincidentally free, tool to use is LSIGraph. It gives you a list of terms and phrases related to your topic according to how people are using search engines. This provides you with several long-tail phrases to use to connect with those users.
Don't think of keywords so much, but of phrases people will actually use to find what they're looking for. Think of what people ask their phones for specific content. After all, voice search optimization is incredibly important as users spend about 69% of their media time on smartphones.
How Would You Find Content?
If you want to bring in quality traffic, you need to put yourself in the shoes of searchers. This often means using less advanced language. The average Internet user isn't an English major studying for a Master's Degree, so don't write like they are.
How would you search for your topic on the Internet? What words would you use? Are you using common terms in your titles, meta descriptions and blog posts? These are questions you need to consider when publishing content.
2. Put Greater Effort Into Each Post
Content length plays a big role in driving traffic. However, not all Internet statistics are accurate for every industry. Some experts will say more than 2,000 words is ideal for engaging traffic. On the other hand, I've seen posts in the top 5 of Google with less than 1000.
For the most part, the length of the content is relevant to how much information you offer. If you're capable of driving a point home and answering someone's query in search in less than 2000 words, that's all that really matters.
Just don't underestimate the value of details, though. Adding more "meat" to your article could surely improve visitor retention as well as search results. As long as the content isn't merely filler, your blog post could do well in search results.
It's in the Details
The more detailed, accurate and informative a blog post, the better it will perform. Even if the blog post takes literally days to write due to research, it's worth the effort to grow blog traffic.
You want to dive deep into a topic, but don't write a book within a blog post. If you have other facts you'd like to add, consider creating a complementary blog post using that information and create an internal link between the two.
Research Helps You and the Reader
Putting in the effort for superior research not only engages the audience, but it will enriched your own knowledge of the topic. As a result, you'll be able to create better similar content at a later date.
Knowledge is power, and having accurate information demonstrates your expertise.
Using the Best Images
Images are powerful when it comes to driving traffic. It's part of why sites like Instagram have 800 million monthly active users. However, it takes more than putting up any image to offer visual appeal. You need to select graphics which are relevant to your content.
An image should be more of an extension of an article. They are used to give the user a sense of logical flow. You wouldn't use a picture of a cat in the grass if you're talking about fishing in Idaho.
3. Use Keywords as a Guide, not a Staple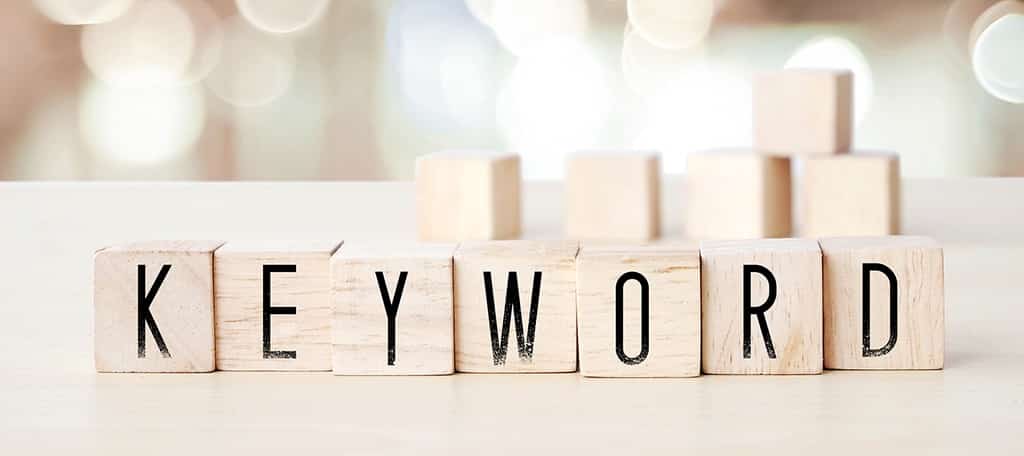 Keywords will always be important to a certain degree. After all, people searching for something like "cheap boat parts" need to find those words in Google. However, you need to write more naturally as opposed to filling your posts with keywords.
Today, most website developers will use keywords as more of a guide to write content. The actual use of a keyword is often less than 2% of the text. This is because sites like Google no longer count how often keywords are used in content for page rank.
It's all about the content before and after the keyword that makes the biggest impact for search engines. If that content is relevant to what a person is looking for, your post will appear higher in the results.
Something else to keep in mind is how keywords need to appear natural within context.
So something like "If you're looking for cheap boat parts to repair your catamaran, we have a huge selection" is more ideal than "We have cheap boat parts, cheap boat parts for catamarans, and cheap boat parts for other nautical needs."
Saturating your content with a specific keyword not only reads poorly for humans, but bots will rank the page much lower. This is why a lot of websites after Google's 2011 Panda update saw a massive loss in website traffic.
How do you use a keyword as a topic? Let's take "losing weight" for example. Some things you can create include:
Ways to lose weight around a certain part of the body
The best foods you can eat to lose weight
Body weight exercises that help people lose weight
Then, write the blog post while using "lose weight" sparingly. People are already at the site because they want to lose weight, now show them how to do it.
Do you see how the keyword inspires the topic but isn't the focal point? In a 1000 word post, you shouldn't use the keyword more than a handful of times. In fact, experts at organizations like Yoast SEO advise keeping the keyword density between 0.5% and 2.5%.
4. Be Social, Other than Facebook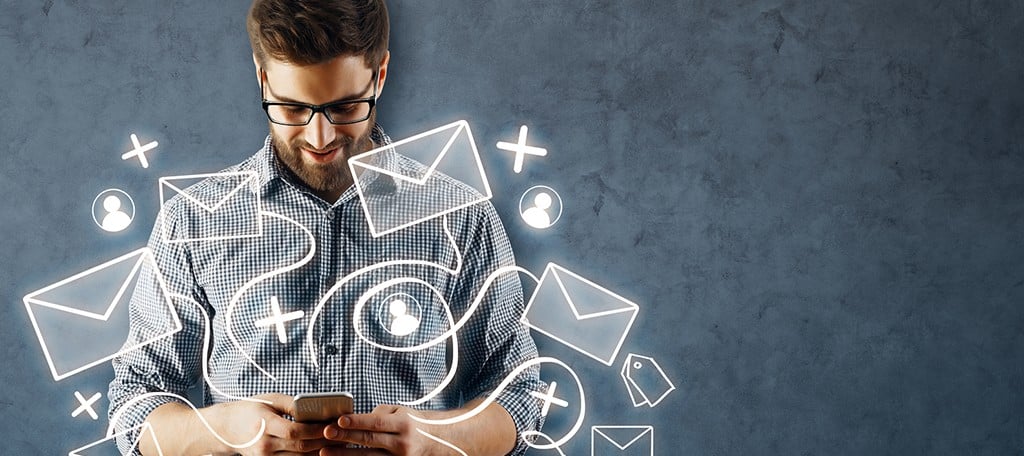 I know in today's world people attribute being "social" as having a profile on sites like Facebook and Twitter. However, there are far more ways you can interact with others while generating traffic to your blog.
It's all a matter of being interactive with others regardless of the venue. Well, you probably wouldn't want to approach strangers in a grocery store to promote your blog. But there are some venues that are prime for such a marketing tactic.
Don't Underestimate Offline Engagement
One method to pique interest in your blog is to connect with people offline. Friends and family can help, but you should think bigger. For instance, you can attend a WordPress convention nearby to connect with other bloggers and developers.
Some bloggers will have business cards printed with the site's URL and hand them out at gatherings such as trade shows. This has potential for benefit, especially if your blog relates to the overall theme of the expo.
Network with Other Bloggers
Connecting with other bloggers is a good way to help boost traffic. You can do guest posts for one another, create collaboration projects or otherwise benefit from being within each other's network.
You can easily connect with others by contacting them directly if they have forms available on their sites. Otherwise, places like LinkedIn are very useful when it comes to building a professional network.
…And Engage Social Media
Because the world is so entangled in social media, don't forget to engage your readers on sites like Facebook and Twitter. Luckily, you have access to a lot of social media marketing tools that help streamline this process.
Just remember that it takes more than just updating your blog post in social media. You need to interact with others if you want to build a fan base. About 95% of online adults between 18 and 34 years of age are likely to follow a brand on social media.
I know you probably don't think of your blog as a brand, but perhaps you should. And building a social profile for your blog is a great place to start.
5. Expand How You Market Your Website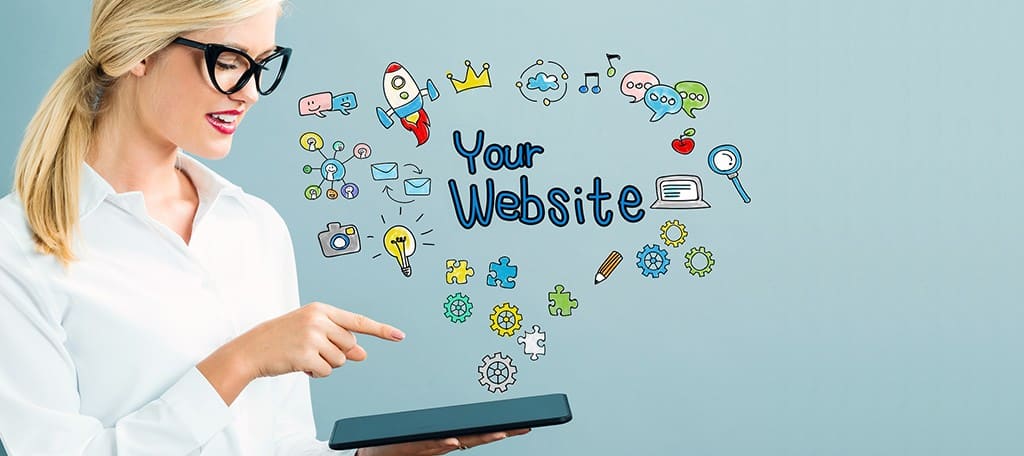 Social media isn't the only method for marketing your website. All it takes is a bit of imagination and a platform that reaches a lot of people.
You could even go so far as to stand on the corner of a business street in your town with a sign displaying the URL and get a bit of traffic that way. Luckily, there are much easier ways to reach an audience.
For instance, you can:
Include the URL in Your Email Signature
Most email applications give you the ability to create special signatures for the end of messages you send. A lot of bloggers will include the link to their sites within this block of text. It shows professionalism and tempts the recipient to click.
Use Push Notifications
Push notifications are widely used, and for good reason. This is when subscribers get an update when new content is published. It helps build a following and entices those subscribers to come back for more content.
Create a Newsletter
Newsletters and email lists are still valid forms of marketing. Like push notifications, these platforms keep visitors connected to the site. Some of the best email marketing services on the Internet can easily help you keep a fan base.
Reply to Relevant Forum Questions
A lot of forums allow for backlinks or links in your profile. If you provide insightful answers on these platforms, you may acquire a few clicks out of it. Sites like Quora and Yahoo Answers are ideal for creating backlinks readers can follow.
Sign Up with Blog Submission Sites
Blog submission sites are sometimes hit or miss. Some sites like Blogarama are ideal from growing blog traffic because it's heavily used. However, others seem abandoned while providing less of an experience.
Guest Blogging
You don't need to network with a site owner to create guest posts. In reality, a lot of blogs have automatic submission forms available. The trick is to find a blog relevant to your own and create stunning content. One site you may want to consider is Vocal Media. It's kind of like guest blogging with the capacity to link back and earn cash from articles.
The point is to get your name, blog domain and content in front of as many eyes as possible. Be creative and reach out to an audience you may have ignored in the past.
Grow Blog Readership by Offering Quality
Some of the best ways to grow a blog center around content quality. Perhaps the most important question to ask yourself is, "Will visitors feel informed after reading this post?" Put in the effort to care for your blog and it will care for you, whether it's ad revenue, sales or leads.