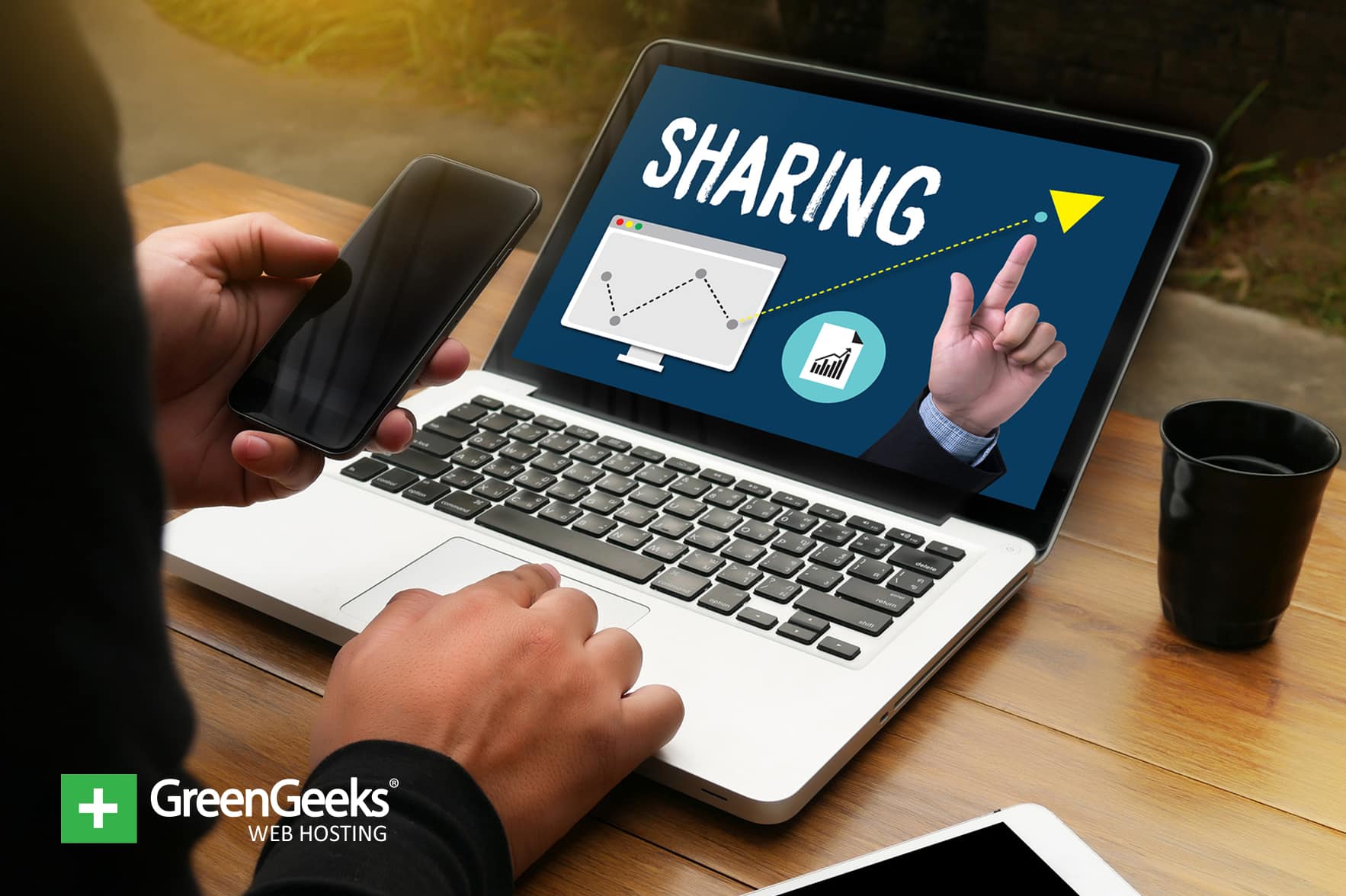 One of the most time consuming aspects of content marketing is creating great posts people will want to read. For those of you who don't have the time to invest in research and development of these posts, content curation comes into play. It's a perfectly acceptable alternative to grinding out your own material.
What is Content Curation?
Content curation is when you collect useful bits of information and share them with your audience. If you've ever retweeted, shared a Facebook post or shared a YouTube video on Facebook, you're involved in content curation.
The purpose behind this technique is to keep up the momentum of providing good information to your followers. Even if the content isn't your original idea, the audience will still appreciate that you shared it. As a result, you appear more influential as well as authoritative in your industry.
Another aspect of content curation is building a network. Many people will happily share your content when you share theirs. This means you get more exposure to your business simply by helping someone get more exposure themselves.
How Does Content Curation Save Time?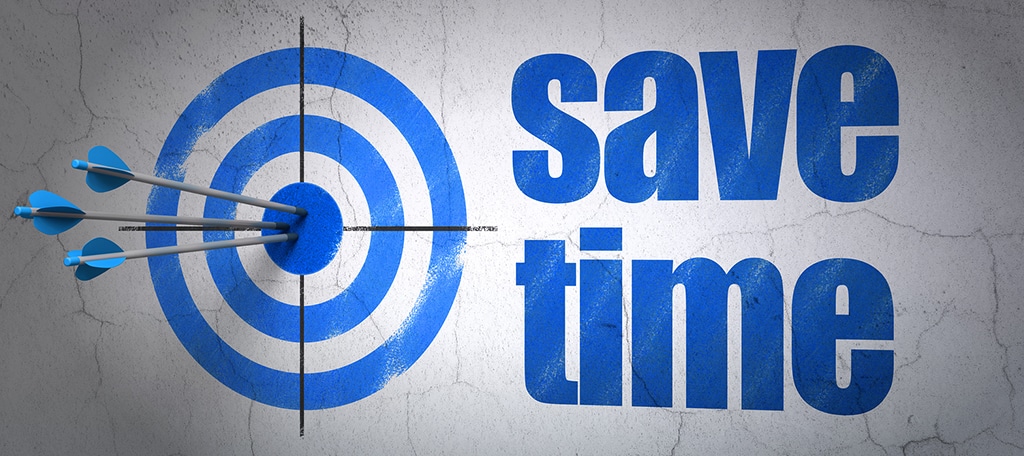 One of the more difficult aspects of creating quality content is coming up with an idea and putting it all together. When you share posts from others, you eliminate a vast majority of the workload.
Of course you need to add your own words to accentuate the curation. However, the amount of time you spend developing the material is greatly reduced.
For instance, let's say you read an interesting blog post elsewhere that fits your site. You can use links and quotes to fill your own post while highlighting the most important parts of the content.
Isn't that plagiarism? Not if you do it correctly. You're not copying the entire blog post and calling it your own. In fact, there is an exceptionally professional way to promote the content of others on your website.
In a way, it's like turning someone else into a contributor without actually making them an author.
8 Content Curation Tips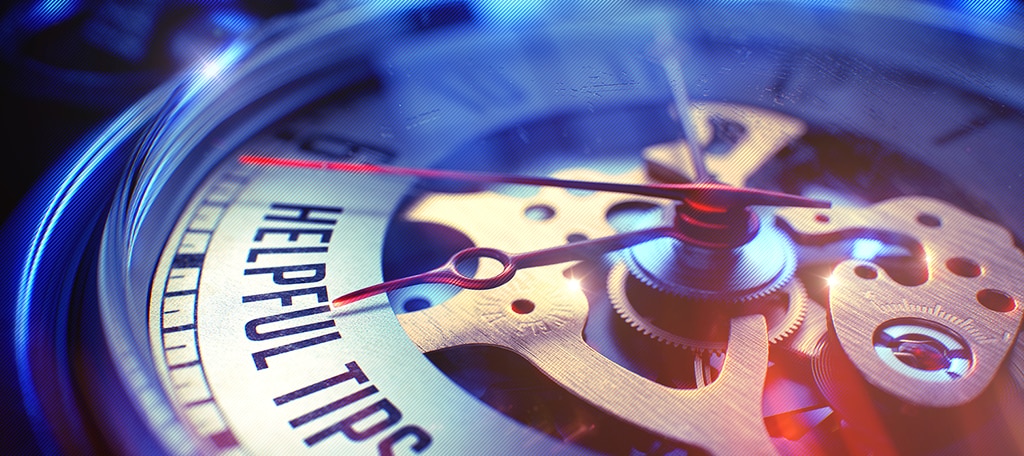 When diving into content curation, you want to be careful not to be seen as a scraper or one who plagiarizes the work of others. To avoid these kinds of negative issues, I've compiled a few tips to help you succeed.
1. Find Content Fitting Your Niche
Make sure the content you want to share is relevant to your topic. For instance, you wouldn't want to share content about the best places to fish if you operate a computer repair shop. This is an extreme case, but you should get the idea.
Relevance is important to both your readers and search engine optimization.
2. Trust the Source Material
Always share information from a trusted source. In a world of "fake news," you don't want to perpetuate the sharing of false information. It looks bad for your brand and could ultimately hurt your online reputation.
Verify your sources before using them on your own website.
3. Give the Post a New Title
Remember, you're not outright copying someone's work. The post will need your own title as it will separate your website from the one you're curating. It needs to have your own personality and drive behind it. Essentially, you're still creating an original post. It's just backed by information from someone else.
If you need help developing a new title, I'll include some tools you can use later in this post.
4. Add New Images
Another way to avoid copyright issues is by using your own images. Although most authors appreciate when their work is shared on the Internet, they may feel differently if you use their imagery. Again, it's important to remember that this post is yours while using other content to express the topic.
Not only that, but it will help readers see that you're not completely copying the works of others.
5. Cite the Curation
Always provide a citation of where you read the material. For example, include the original author's name, website and link to the article in question. This signifies to the reader the content came from somewhere else and the link to the full article is available.
It also helps the original author create a backlink, which will make them less likely to be upset at curating content.
6. Add Quotes from the Article
You don't want to copy and paste the content of others directly into your website. This is when quoting comes in extremely useful. It looks clean, professional and insinuates a separation from your site and the content you're referring.
If you use WordPress hosting, this is easily doable by using the "Blockquote" tool. You can also add the HTML equivelent of the "<blockquote>" function.
7. User Your Own Content
Yes, content curation saves you time. But you still need to fill your webpage with your own material. Make sure your own words fill up more than half of the page when curating someone's blog post. A good way to do this is to explain to your readers why the quote is relevant to the topic.
So, make sure that a 2500 word curated post contains more than 1250 words of your own content.
8. Add a Call to Action
Don't forget to add a call to action at the end of your post. This can be a direct question to engage readers to leave comments, "buy now" buttons or even showing relevant topics the reader may be interested in. It's all about giving the visitor a chance to explore and get more out of the experience of using your site.
The more time a visitor spends going over your site, the more likely you can make money from the experience.
12 Content Curation Tools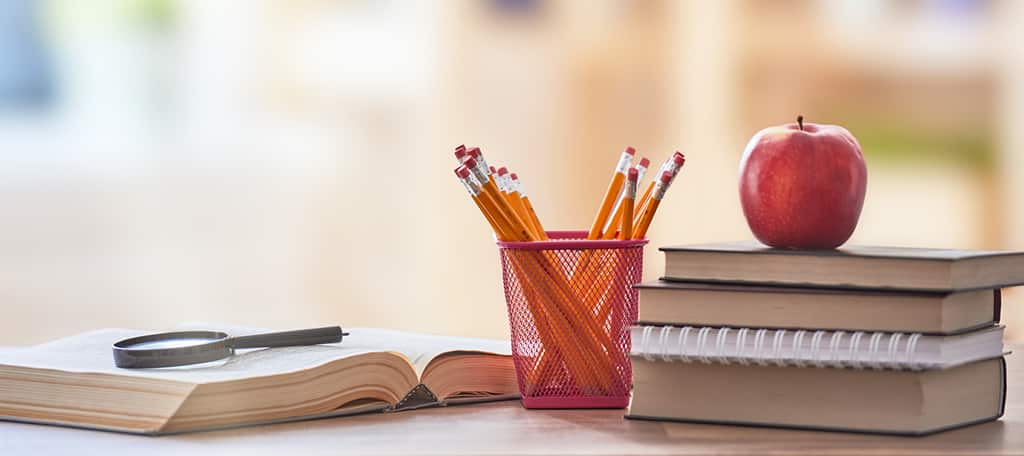 The Internet is full of tools to help you create a good curation post. It really all depends on what kind of content you want to curate.
Here is a list of my tools for content curation. Don't be afraid to get creative and discover your own methods for sharing the works of others.
Feedly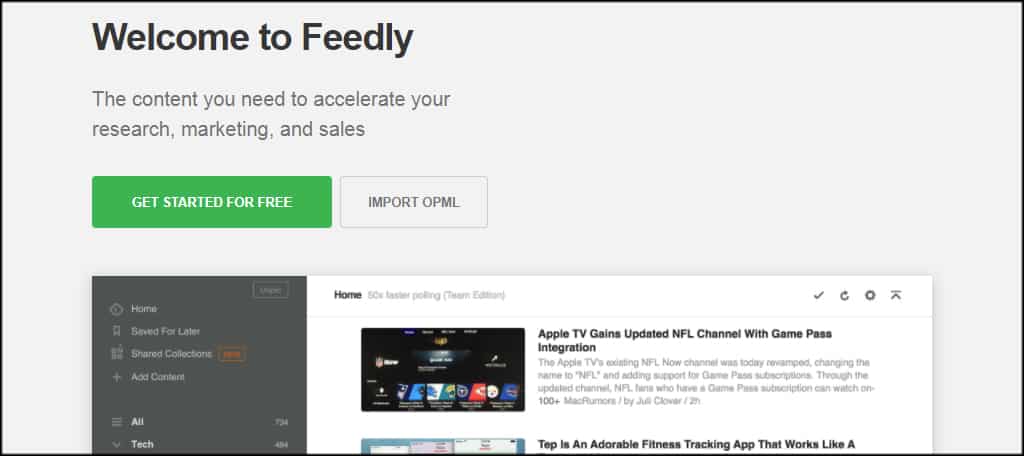 Feedly is a site dedicated to bring you stories from around the Internet. It's essentially an RSS reader that lets you create custom lists of content you want to read all in one area. It has a lot of flexibility when it comes to collaborations and discovering new content.
The layout of Feedly is great for those who quickly skim through posts to find relevant material for curation. And because you can pick and choose what to follow, you get exactly what you're looking for in terms of content.
Netvibes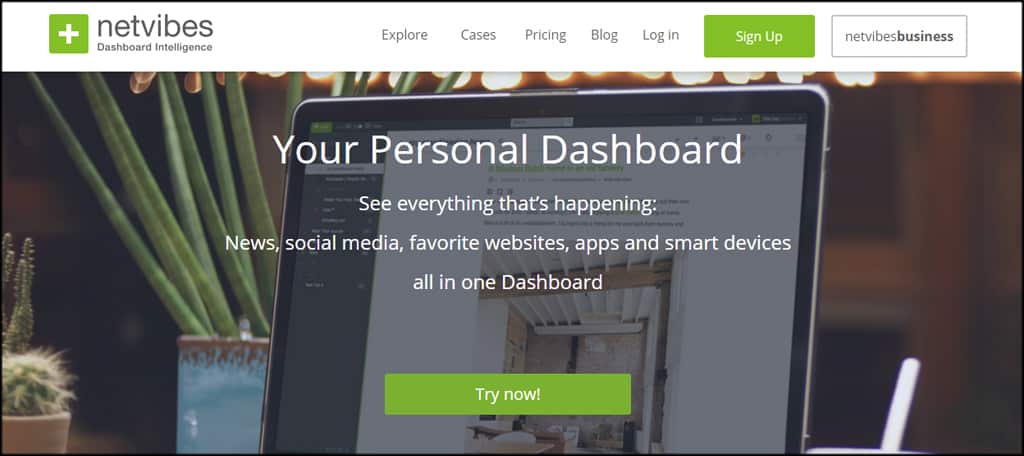 Netvibes is a very underrated platform when it comes to curating content or even keeping an eye on Internet trends and information. The free web-based tool has a variety of options for customizing to give you the look you want when scanning for relevant content.
Netvibes goes beyond simply scanning RSS feeds, though. You can add automatic search terms for Google, get updates of content from YouTube and even create your own apps to use in the system.
BuzzSumo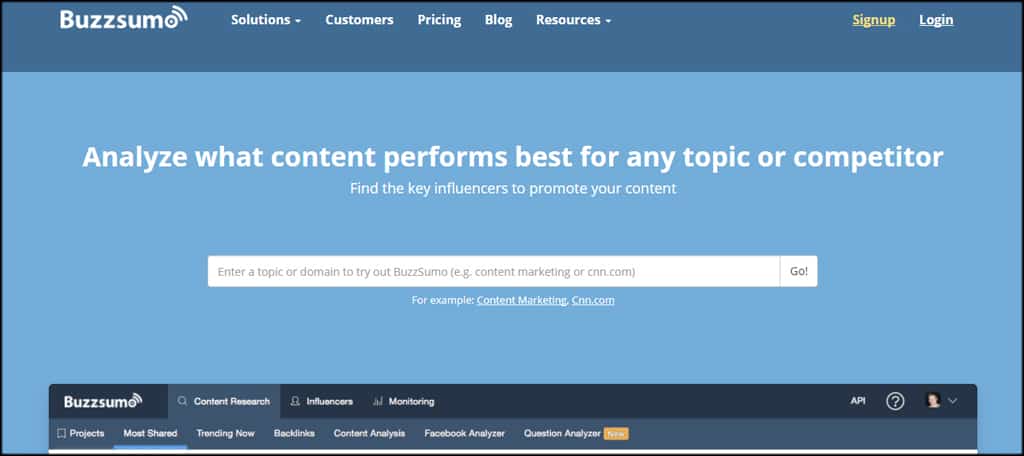 BuzzSumo is a flexible tool for a variety of practices. It's great for those using the "skyscraper" technique, content curation or simply keeping up on what's trending in social media. Because of the number of tools associated with BuzzSumo, many marketers use it for content development strategies of all kinds.
The only real downside to BuzzSumo is it's a premium service. You can get limited searches for free, but the tool really shines when you pay for the Pro version.
Curata
Curata is a content marketing platform and curation software in one superb application. It promotes a self-learning engine to help drive accuracy for curating your results and the ability to organize and contextualize content easily.
One of the highlights to Curata is the ability to share your posts to blogs, social media and more from within the system. It's a social sharing app and curation tool that may have profound impacts on your success.
CoSchedule
CoSchedule is another multi-use tool for content development. In this instance, I am focusing more on the Headline Analyzer tool that is free to use. When you're creating a new title for your curated content, CoSchedule can help you determine if the headline is attractive.
The system works by analyzing the words in the headline and giving you a report of how well it may perform. The closer you get to a score of 100, the better. However, anything more than 75 is amazing.
Pinterest
While Pinterest is more of a social site, don't underestimate its value for content curation. Among its millions of pictures from users around the world, you can easily find something to fit your business dynamic. Simply take one of the image posts and run with it.
You need to sign in with an account to view Pinterest in its entirety, though. Luckily, you can quickly click the Facebook or Google login buttons to start browsing.
Scoop.it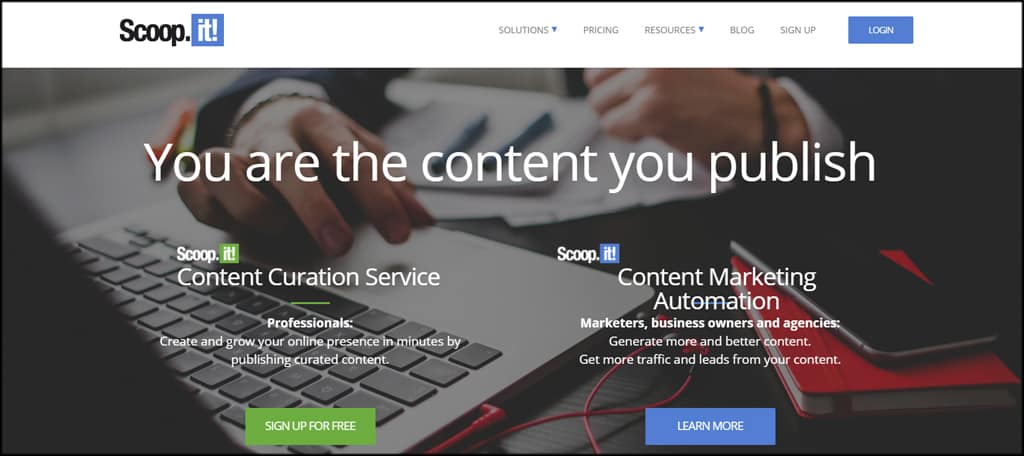 If you want a system based solely on content curation, Scoop.it is probably something you'd be interested in. It works for both collecting and distributing content. It comes with features and tools to help create amazing pieces while giving you access to various posts from around the world.
The system works by taking your keywords and search terms to find perfect matches for what you're trying to create. Scoop.it is also a self-learning system, which means it develops accuracy for finding specific content. Which means it adapts to your actions to promote accurate results when curating.
Quora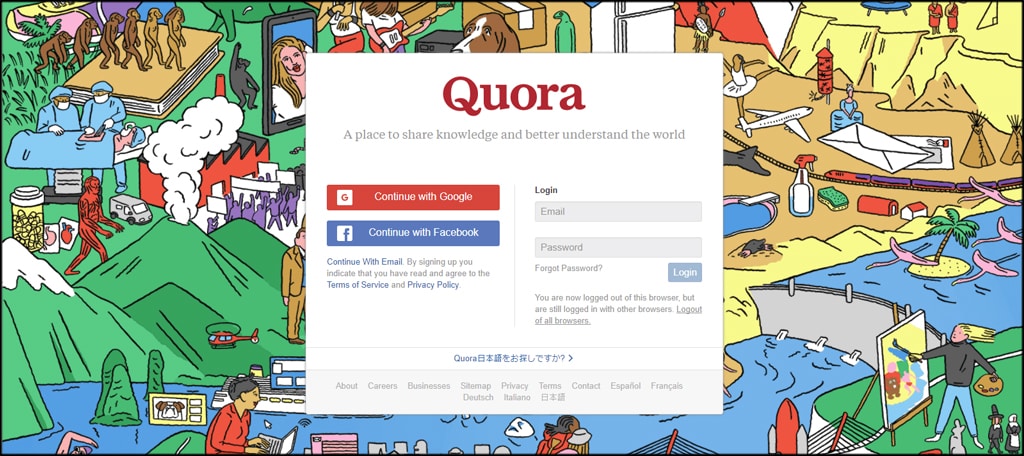 Quora is one of the go-to places for thousands of visitors looking for answers to their questions. Among the responses, it's easy to curate content from professional and expert advisers. While you may have to sift through some ridiculous answers, you might be amazed by the amount of quality content on the site.
In fact, many authors will use Quora to base their own content as responses to questions.
Listly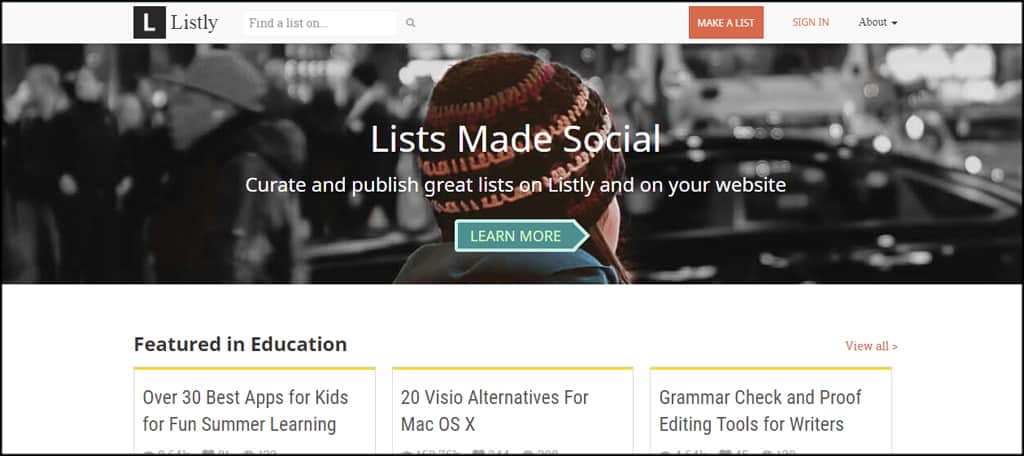 Listly is a web-based app that helps you curate content lists quickly. It also promotes its own sharing platform where you can create lists from others or add to someone's content. It also has a sharing aspect which covers social media as well as embedding onto your own website.
Not only does this tool have a WordPress plugin available, but it also has its own iOS app. This means you are free to curate content lists while on the move from your mobile device.
Slideshare
Slideshare is an excellent platform when you want to curate content or share your own. It's a widely used system that often includes in-depth and solid information regarding a wide range of industries and topics. It's also incredibly easy to share, especially if you already have a LinkedIn account.
At its core, Slideshare is a presentation platform. However, many of them are well-developed and perfect for content curation practices.
Pocket
Pocket is perhaps one of the more popular content curation tools on the Internet. This platform has integration capabilities with a wide range of online tools while giving you a place to stash content you find on the Internet.
Supported by Android, iOS and virtually anything that can use a web browser, you have access to content curation everywhere you go. This is a great tool if you browse something you want to curate later as you save it in your "pocket."
Using Twitter Lists
Twitter is more than just a social media platform to engage your audience. It's commonly used as a way to curate content. In fact, a lot of Twitter users share posts through content curation on a regular basis. Many of these use Lists in Twitter.
Think of Lists as forms of categories in Twitter. You can create your own and collect various Twitter users or subscribe to lists created by others. Either way, you have access to content resources.
Sharing in the Quality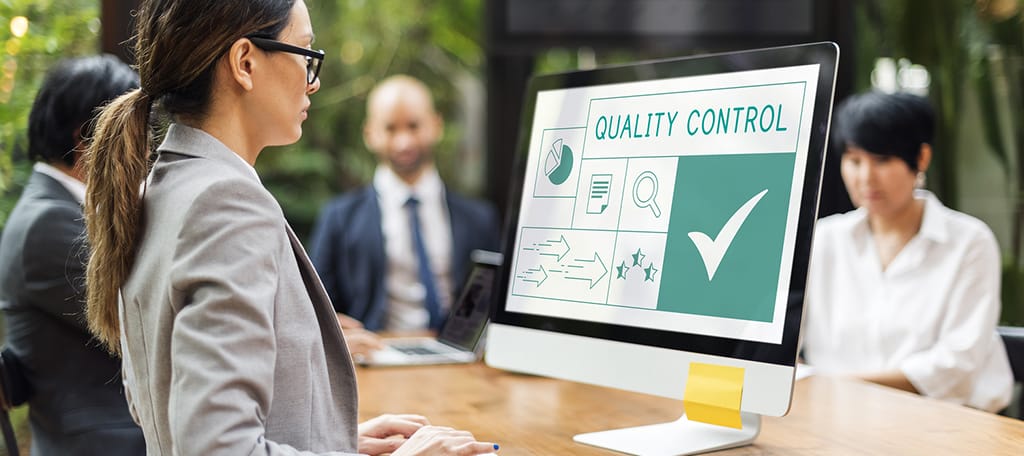 Content curation is a quick way to fill up your site with informative and engaging content. Although you still need to put a bit of work in yourself, it will save time while demonstrating to your guests a high level of professionalism. Expand what you offer while building a network of those who can likewise share your posts.