When you're ready to build a website with WordPress, the first thing you'll need to know is how to login to WordPress. This will let you control the entire site from creating content to installing plugins to give your site more functionality.
In this tutorial, I'm going to show you how to login to your WordPress website's admin area. First, you're going to want to make sure that you have correctly Installed WordPress. If you're positive that you've installed WordPress, then let's get you logged into WordPress' dashboard.
Please note the username/password that you used when installing WordPress as the login credentials are not the same as your Account Managers or cPanel's information.
Pre-Login Check:
Before you can access your website, you'll need to know a few things first. Here are three elements you should already have available after installing WordPress.
WordPress installation URL
This is the URL in which you setup WordPress initially. For example, the installation URL could be http://www.yourdomainname.com/ or http://www.yourdomainname.com/blog or http://www.yourdomainname.com/wp. If you used Softaculous, your URL will be the one you selected for "Choose Domain."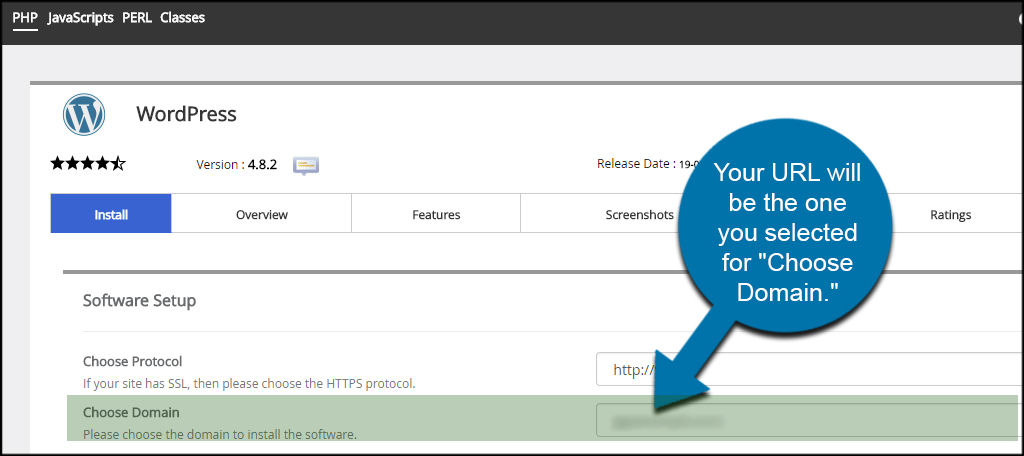 WordPress Username
This is the username that you used when setting up WordPress for the first time. It should be something unique and used only for the website system. You do not want to use the default, "admin." This can create a security risk as it gives hackers and bots half of the administrative credentials to gain access to WordPress.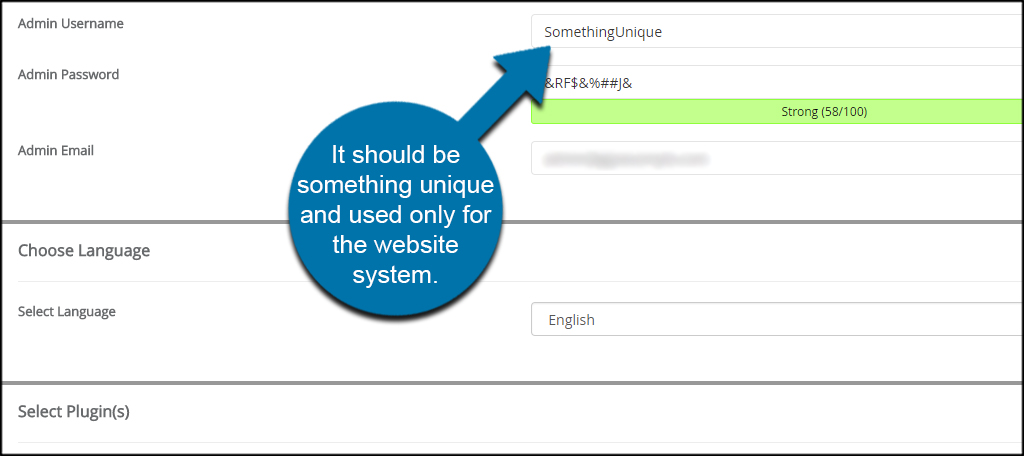 WordPress Password
This is the password that you used when setting up the WordPress for the first time, just like the username above. You may have written this down during the installation. The more advanced it is with letters and special characters, the less likely someone will gain access.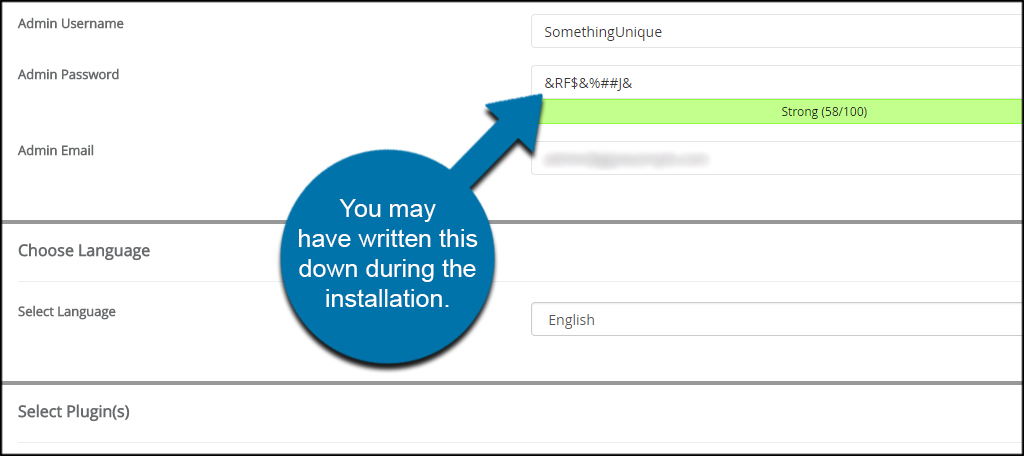 Note: The above information would have been sent to the e-mail address if you had provided one during the installation process.
Accessing WordPress Login
You have a couple of different ways to access the WordPress login screen. You can either use your web browser to connect to WordPress, or use Softaculous if you used it to install the system.
From the Address Bar
Take the URL you used when setting up WordPress and add "/wp-admin" to the end of it. So if we continue to use the examples above, it would look like this: http://www.yourdomainname.com/wp-admin or http://www.yourdomainname.com/blog/wp-admin or http://www.yourdomainname.com/wp/wp-admin.
From Softaculous
If you used Softaculous to install WordPress and can't remember the URL, you can go to cPanel and access your login screen.
From cPanel, click the icon for "Softaculous Apps Installer."
Click on the box for "Installations." This will show you everything you have installed using the Softaculous Apps system.
Find the website you want to access and click the pencil icon. This is the "Edit Details" screen of that particular site.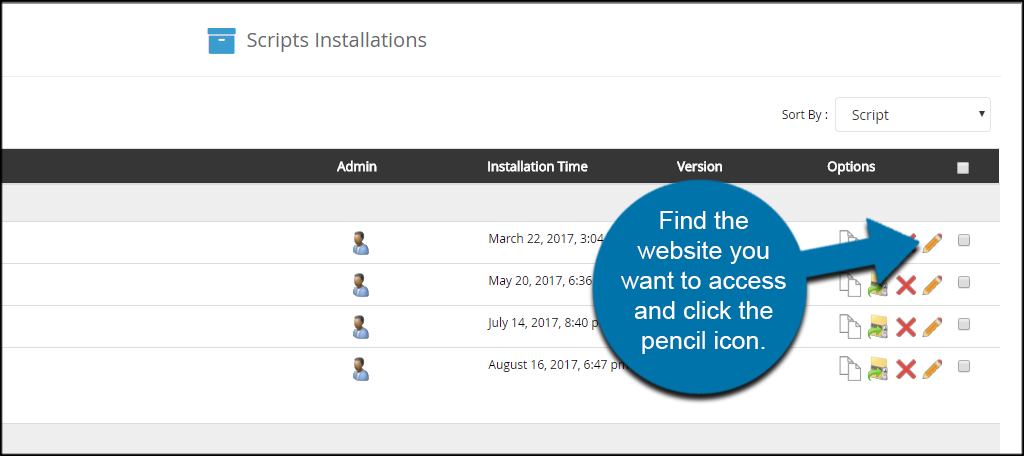 In the Installation Details screen, you'll see all of the information regarding your site. You can find the URL, database information and even set the site to automatically upgrade if you want.
Scroll down to the "Info" section and click the "Admin URL" link.
I would suggest bookmarking the admin screen when it loads up. That way, you don't have to worry about losing it again in the future.
Accessing the WordPress Dashboard
Once you have accessed the page successfully, you will see a username and password prompt. Input your login credentials and click, "Log In."
That's all there is to it.
If you're unable to access the WordPress dashboard by attempting to log into WordPress. You may need to reset your WordPress password.
This Is Only the Beginning
WordPress is an incredibly useful tool when it comes to developing a variety of websites. Whether you're looking to make money online or just want to blog about your day, WordPress is the perfect platform. Explore what this system can do for you and be inspired by its ease of use and vast collection of themes and plugins.
What kind of site are you looking to build? Are there particular themes and layouts you're interested in trying out?