BuzzFeed is one of the most popular websites around. Specifically geared toward trying to create viral content, BuzzFeed has become so popular that a lot of people are trying to create a website that mimics the site's style. The easiest way to do this is to build a BuzzFeed style site using WordPress.
If you are one of the people wondering how to build a BuzzFeed WordPress site, then this article is for you.
I will show you how to build a BuzzFeed site using WordPress from start to finish. Before you know it you will be able to create your own viral content site.
Why Should You Build a BuzzFeed Style Site?
There are a few good reasons to consider building your website in the style that BuzzFeed uses. With a combination of news, pop culture pieces, videos, and quiz-style articles, BuzzFeed has a massive audience.
This audience enjoys interacting with posts, which drives more traffic and money making opportunities.
At one point in 2015, BuzzFeed was worth an estimated $850 million dollars. That right there is reason enough to want to build a BuzzFeed style site using WordPress.
Furthermore, the site has several ways to monetize the content, and you can copy these to make money blogging online. You can mimic their layout while at the same time adding your own style and creativity to it.
What You Need to Build a BuzzFeed Style Website
To get the process going you will need to have several things in place. While there are a few good blogging platforms to choose from, none will offer the scalability and creative freedom of WordPress. This is why I recommend WordPress for building this site.
You will also need a domain name as well and a WordPress hosting platform. From there, you can put it all together and then start building and adding content to your new BuzzFeed-like WordPress site.
So, let's take a look at the things you need to do in order to build one of these traffic-generating masterpieces.
Build a BuzzFeed Style Site Using WordPress
You want to do these things in the order below. The process will go much smoother if you do. There will also be less confusion as to what happens where in the process.
This is the order we will go in:
Register a Domain Name
Choose WordPress Web Hosting
Install WordPress
Find a BuzzFeed Style Theme
Add Content
Add Elements to Make Some Money
Register a Domain Name
The first thing you need to do is register a domain name. The domain name can be whatever you want, as long as it is available. The domain name is what is used to allow people to access your website and all of its content.
You need a domain name registrar to do this. There are a lot of good ones out there, but GreenGeeks offers a free domain when you sign-up for a hosting account.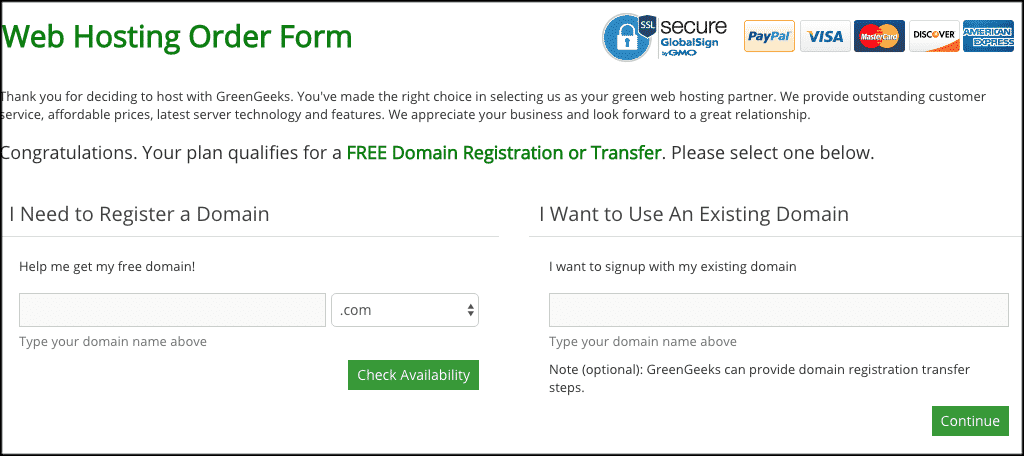 Choose WordPress Hosting
Choosing WordPress web hosting isn't difficult. Simply head over to the GreenGeeks WordPress hosting page and see all that they have to offer. The platform is a perfect fit for what you need.
Furthermore, GreenGeeks is the only hosting company that is "green." The GreenGeeks WordPress hosting offers functions like:
1-Click Installer
Auto Updates
Daily Backups
Advanced Security
Top Tier Speed & Performance
24/7 Support
And like I said, we offer a free domain name with the purchase of a WordPress hosting plan. We also offer a free SSL certificate, which is important for so many reasons.
Once you have registered a domain name and locked-down-solid WordPress website hosting, you can move on to the next steps needed to build a BuzzFeed style site using WordPress.
Install WordPress on Your Domain
This assumes that you have chosen to use GreenGeeks as your WordPress website hosting platform. Once you have opened the account, you have access to cPanel. There is a quick and easy way to install WordPress on your domain name.
GreenGeeks offers 1-click installs of WordPress using Softaculous. To find out more and get a step-by-step guide to installing WordPress using Softaculous, you can read the easy-to-follow tutorial.
You can also install WordPress manually, but this is a more advanced way to get up and running with WordPress.
Choose a BuzzFeed Style WordPress Theme
Once WordPress has been installed, it is time to pick a theme. Since you are trying to mimic the BuzzFeed look, you want to emulate something that will allow you to create and present content as they do.
There are so many creative WordPress themes to choose from. You can scroll through that list, or you can try to find something that is specific to the BuzzFeed look without having to do any extra work.
Here are a few BuzzFeed style WordPress themes that I recommend.
Bimber – Viral Magazine WordPress Theme
Bimber is actually the #1 selling viral magazine style WordPress theme around. This theme will give you the look and feel of a BuzzFeed style site right out of the box.
It comes with powerful sharing buttons; popular, hot, trending listings and multiple ad locations. Everything is lightweight and comes in an easy-to-use layout.
BoomBox – Viral Magazine WordPress Theme
BoomBox is another all-purpose magazine style viral theme that will definitely give your layout the look and feel of a BuzzFeed style WordPress site. It has a solid design and a secure code.
It provides you with the ability to have several custom layouts and also comes complete with a viral content builder.
King – News Magazine Viral Theme
The King theme allows you to easily create viral content. It has a ton of built-in features and requires no third-party plugins to get started.
You can control and design every option imaginable and give your site a BuzzFeed style look and feel.
You can install these and any WordPress themes quickly and easily.
Creating Content For you BuzzFeed Style Site
You have now reached the fun part. You have your domain name, hosting, theme and everything else in place. It is time to start producing some content and get your site jumping.
The first decision is to decide what type of content you want to publish on your site. Aside from being totally scalable, WordPress makes it very easy to post any type of article you want.
Some of the most popular content types to think about include:
List Articles
Images
Videos
Audio
Photo Galleries
And of course within these custom post types, you can create all sorts of other content. Quizzes, interactive downloads, tutorials of just about any kind help to engage your audience.
Chances are, you have worked with WordPress in some capacity before this. However, if you haven't, here are some great article to look at for producing content:
And of course, you will want to get to know Gutenberg and have all your questions answered as well.
Optimize Website For SEO and Make Money
Once you have content going up, you want to make sure you optimize your BuzzFeed style WordPress site for SEO and then figure out some ways to make money on it.
In order to find out where to start with optimization, you can check out the following two article on SEO implementation and best practices.
When you have the SEO in place and understand it better, you can start making money by blogging and putting content onto the site.
Here are some excellent articles to read about making money from a website.
With the above resources and instructions in hand, I hope this gave you an idea of how you can build a BuzzFeed WordPress site. It may seem like a tall task, but by implementing the techniques above, you will have a BuzzFeed WordPress site up and running in no time.