Starting a website is a lot of work and costs money. While you will certainly make that money back, it can take a really long time. However, just like everybody else, content creators have bills to pay. One way to earn income faster than normal is to add a Buy Me A Coffee button in WordPress.
This is a simple donation button that allows visitors who enjoy your content to support the website by giving a small amount. It also allows them to leave positive feedback, and it is possible to supply exclusive content to those who donate as a reward.
Today, I will demonstrate how to add the Buy Me A Coffee Button And Widget plugin to start receiving donations.
Why Add A Donation Button in WordPress?
Building a successful web-based business is a long process. It requires you to invest capital and time to properly set one up for success. And in many cases, you will not make a single cent for months. In fact, it may take a full year to just break even.
For this reason, it is quite common for many websites to be abandoned because they simply cannot sustain themselves. A donation button can alleviate some of the financial burden placed on new websites.
You can sweeten the deal by creating exclusive content for donators to receive. This could be an exclusive blog post, early video content, or something else entirely. The more financial security you have, the more focus you can give running a website.
Consider Other Ways to Earn Money
It's perfectly normal to not make money when starting out. However, that doesn't make it any easier. While donations are a great way to collect some extra money to help pay for expenses and bills, you should work on other monetization options.
Luckily, there are a lot of other monetization options available when it comes to running a website.
For example, a really popular option is to create apparel for your website. This could be something as simple as a t-shirt or hat with your logo on it. You could also get a lot more creative, but adding any kind of store is a big plus.
Even a few sales can help you out significantly, so make sure you consider all of the options available.
Installing Buy Me A Coffee Button And Widget
Buy Me A Coffee Button And Widget is a simple plugin that serves one purpose. It adds a donation button in WordPress. To collect the donations you receive, you will need to either connect a Paypal or Stripe account. If you do not connect an account, you will not receive any money.
It's very simple to set up and should only take a few minutes, so let's get started!
Let's start by clicking on Plugins and selecting the Add New option on the left-hand admin panel.
Search for Buy Me A Coffee in the available search box. This will pull up additional plugins that you may find helpful.
Scroll down until you find the Buy Me A Coffee plugin and click on the "Install Now" button and activate the plugin for use.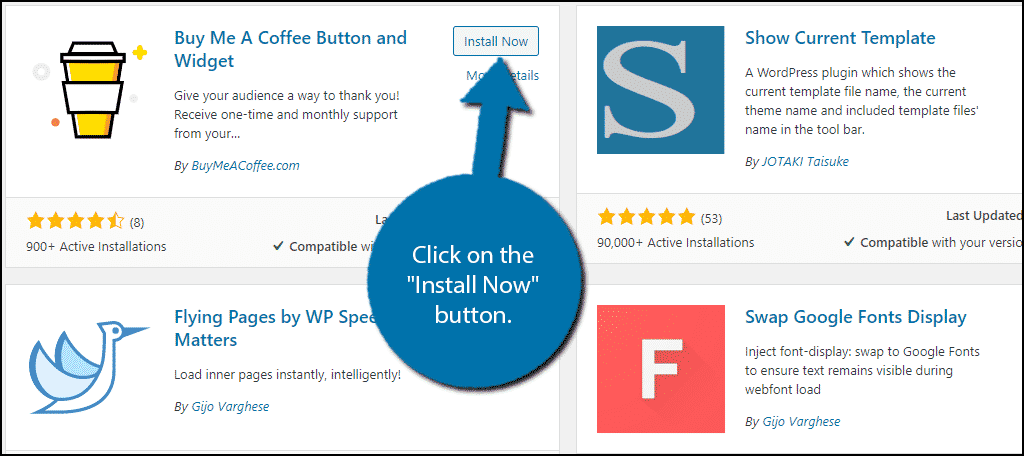 Setting Up
With the plugin installed, it's time to begin setting up.
On the left-hand admin panel, click on the Buy Me A Coffee option.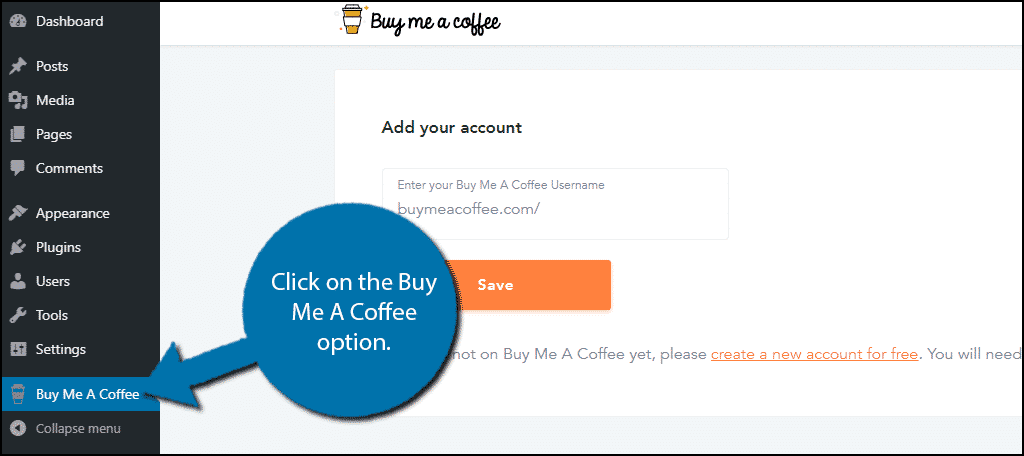 You will need to enter your Buy Me A Coffee account to continue.
Note: If you already have an account created, input your information and skip to the next section.
If you have not created an account already, you will need to do so now. Click on the "create a new account for free" link to do so.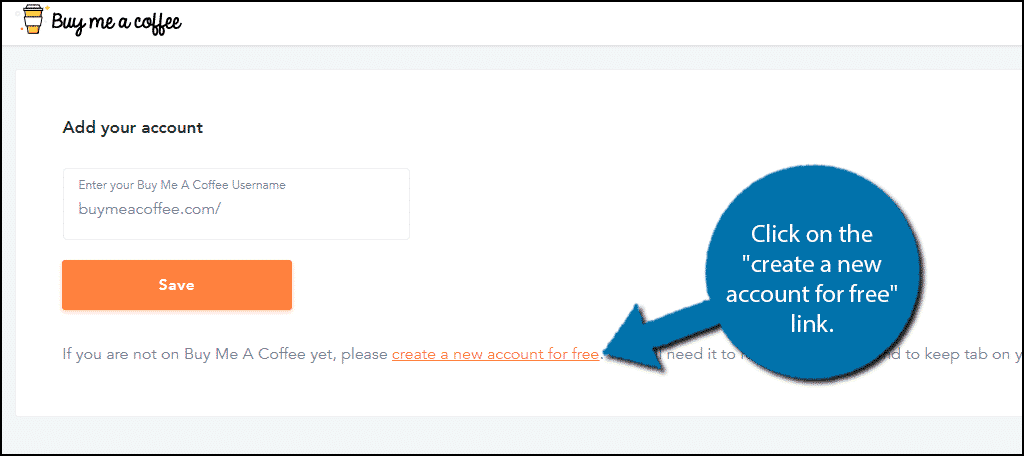 To create an account, you will need to enter a valid email address, username, and password. Once you have done this, you will receive an email verification code. Check the email you entered to receive the code and input it as necessary.
Once your email has been verified, it is time to connect your Buy Me A Coffee with Paypal or Stripe. Simply click on the appropriate "Connect" button to do so.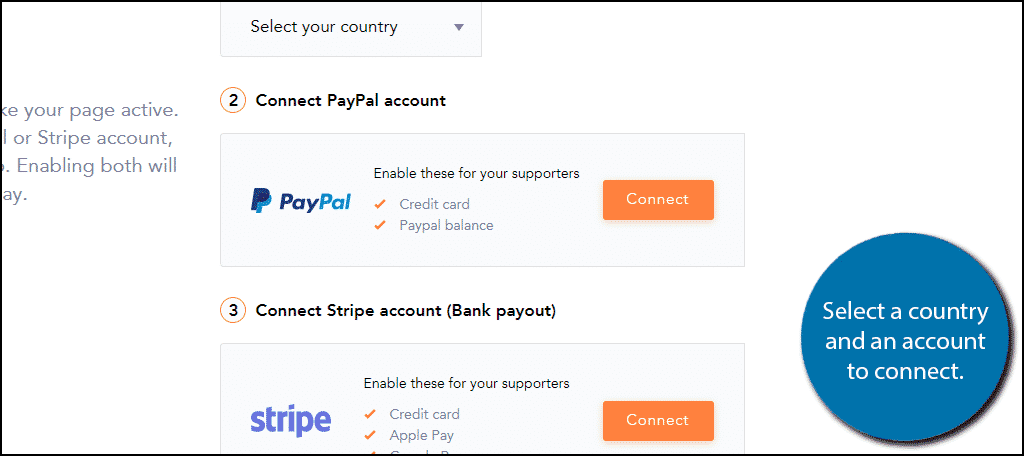 The "Connect" button will transfer to an "Onboard" button. Click on it. You will now need to input the appropriate information to connect the accounts together. Once your account is connected, click on the Continue link.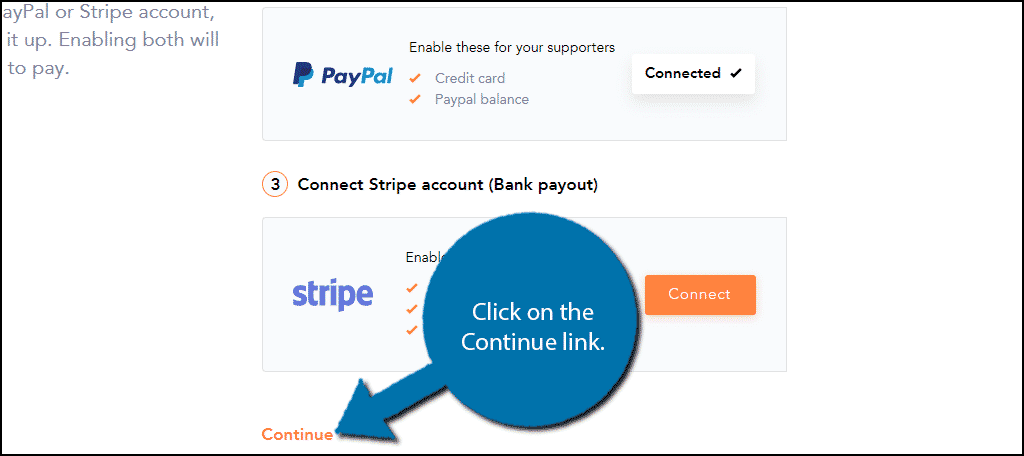 Your Buy Me A Coffee page is now created. Go back to WordPress and enter the user name into the textbox to connect your account to WordPress. Click on the "Save" button.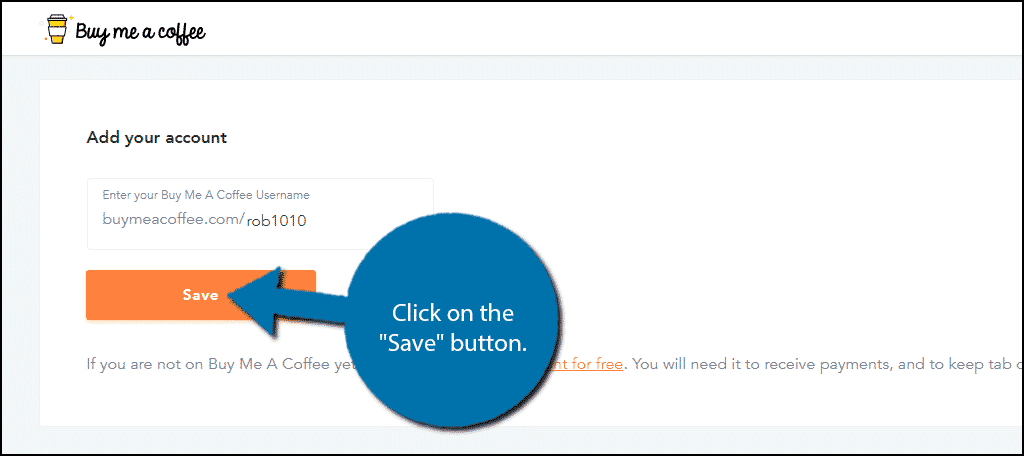 Your Account is now linked and all that is left is to customize the appearance and add the button.
Using Buy Me A Coffee
Using the plugin is very simple. At the bottom, you can click on the "Customize Button" to change its appearance.
By default, this button is really nice, so you may not want to change it at all. However, the settings are there if you wish to. Although the choices are limited, you will only be able to change the font and color the button uses, so you can better match the rest of your website.
Remember to click on the "Save Changes" button.
Enable the widget by clicking on the switch.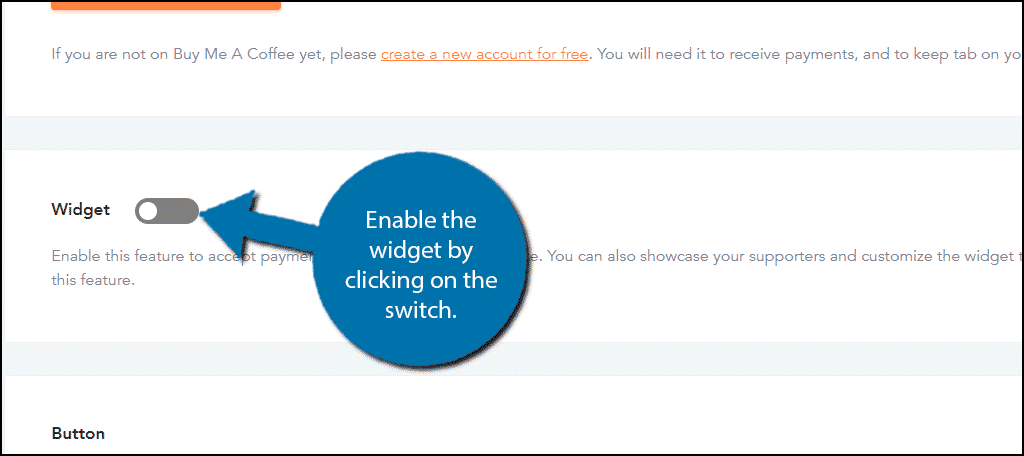 You will now see the "Customize Widget" button. Click on it to do so if you wish. The settings allow you to change the color, font size and message your visitors see. Save your changes when you are done.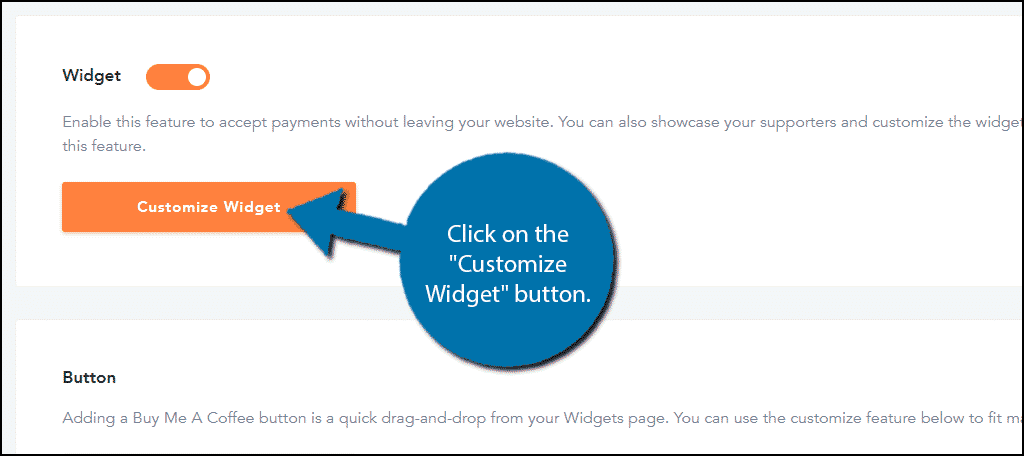 Go to the widgets area of WordPress. Locate the Buy Me A Coffee widget and place it into the appropriate widget area. You will only need to add a title and choose the alignment of the widget,
Click on the "Save" button to finish.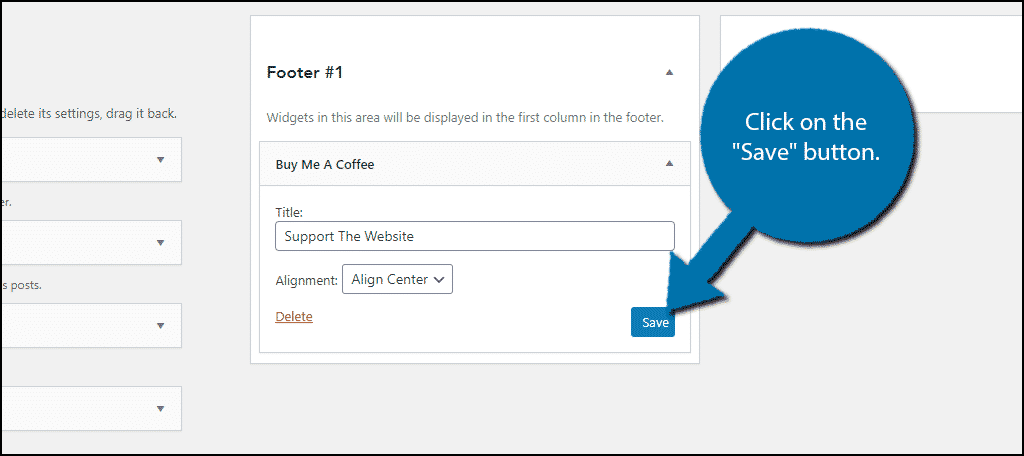 The widget is now live on your website. Check it to see it in action.
Congratulations on adding a Buy Me A Coffee button to your WordPress website. You can customize the appearance of the button and widget at any time by going back to the settings page. And remember, if you did not connect a payment method to receive donations (Paypal or Stripe) you will lose them.
Reward Your Supporters
For most web developers, just viewing the content you produce is more than enough. But if a visitor is willing to go even further by donating, you should reward them. Making a thank you video or post is a simple way to do this. You can even do this on social media platforms to help yourself grow.
And in all honesty, it is the least you can do.
If you are finding a lot of success in this, you should consider switching to Patreon. It allows you to set up tiers for donators on a monthly basis. This makes it easier for you to reward the donators and will give you a more secure source of income each month.
The more rewarding you make your reward structure, the better the results. However, just remember, you need to continue to release content that is worthy of the donations you are receiving. If you stop producing content, you cannot expect visitors to continue supporting you.
Did you customize the Buy Me A Coffee button or widget? Have you come up with any exciting rewards for those that donate to your website?