If you enjoy working side by side with your partner, maybe it's time to think about starting a couples blog. You may be wondering, "A couples blog? How would that work?" But if you think about it, being a couple is all about collaboration and building a life together.
So, why not create a collaborative online presence?
How to Come Up With Couple Blogging Ideas
The first step is to think about what you want your blog's general approach to be. Maybe there's something unusual or unique about your relationship. Or you and your partner come from different cultures. Perhaps you bonded over a shared love of noodles or your favorite kind of music. Or you met while you were both out in the woods looking for the same type of bird.
If you can put your finger on what's unique about your relationship, you can filter any topic through that lens.
What are the holidays like when your families are from different cultures? How does a non-traditional couple raise a child in a world that's not always welcoming? How do you decide who takes on which roles or tasks when you both work from home?
When you start to look at topics and issues through your unique viewpoint as a couple, ideas will present themselves. Share a file or document where you can both add ideas.
When someone has the time or inclination to write, they grab an idea from the list and work it out. If you need to take up some slack around the house to allow your partner time to write, do it. It's a collaboration. If you treat it that way, your blog will benefit.
How to Set Up a Couples Blog
As with any blog, the actual set up and configuration are the easy parts. Keeping your blog fresh with new posts on a consistent schedule is where the work comes in. But if you've never established an online presence of your own, it can seem like a complicated job.
But there's good news. It isn't difficult at all. You can be up and running in an hour, no exaggeration.
It starts with a host for your blog, and for that, you can't beat GreenGeeks hosting.
I promised setting up your own blog wasn't difficult, and here's the proof. There are only six steps to set up hosting and blog software!
Choose a domain name. GreenGeeks gives you a free .com, .net, .org, .us, .biz, or .info domain name. Try combining your names, or two or three short words. It's still possible to find a unique name with a little imagination.
Enter your hosting account information and click the "Create Account & Get Started" button.
You'll receive a new account email with your username and password. Use them to log in to GreenGeeks.
Once you're logged in, click the "cPanel" button.
Now you can install WordPress with a couple of clicks.
I included the installation of WordPress because it's the best tool for the job. Let's talk a bit more about that tool.
If It's a Blog, It's WordPress
Most blogs run on WordPress. In fact, almost a third of all websites run on WordPress. There are other blogging platforms and frameworks and services – don't waste your time (or money!) on them. WordPress is massively popular for a reason. Or, for many reasons.
WordPress is easy to use
How easy? If you followed all the steps above, you've already installed it. If you haven't yet installed WordPress, take five minutes to do it now.
Why WordPress Is Ideal for a Couples Blog
Out of the box, WordPress is collaboration-ready, with a user system that allows you and your partner to log in and work separately.
WordPress Themes and Plugins
WordPress works as soon as it's installed. But it's a little bare-bones at first. To change the appearance of your blog, you'll use a theme. To change what WordPress can do, you'll use plugins.
Themes
Most WordPress themes related to couples are wedding themes. Which could be just the thing for a husband and wife blog, but they're not very universal.
Check out these general-purpose themes that can be customized to make your blog unique.
OceanWP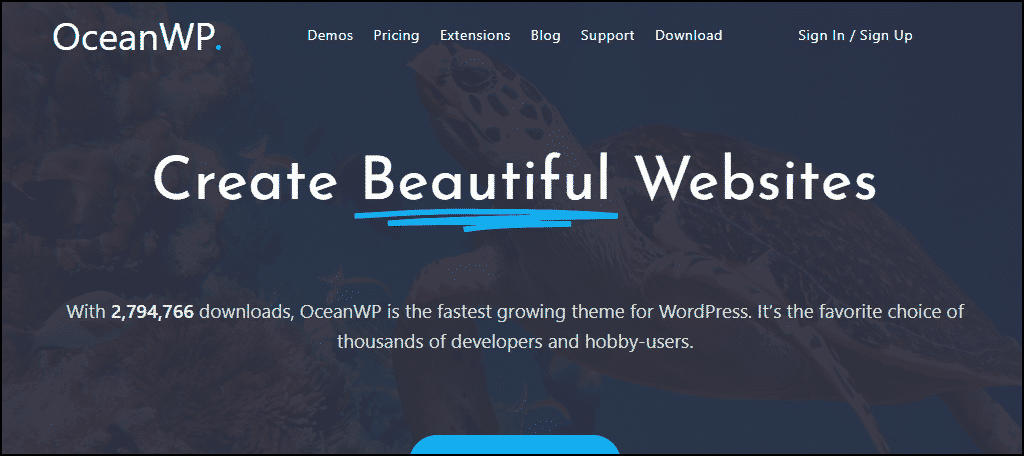 OceanWP is a clean, modern, lightweight theme that is extensively customizable. It loads fast, it's responsive, and it will make your blog look good on every device.
Neve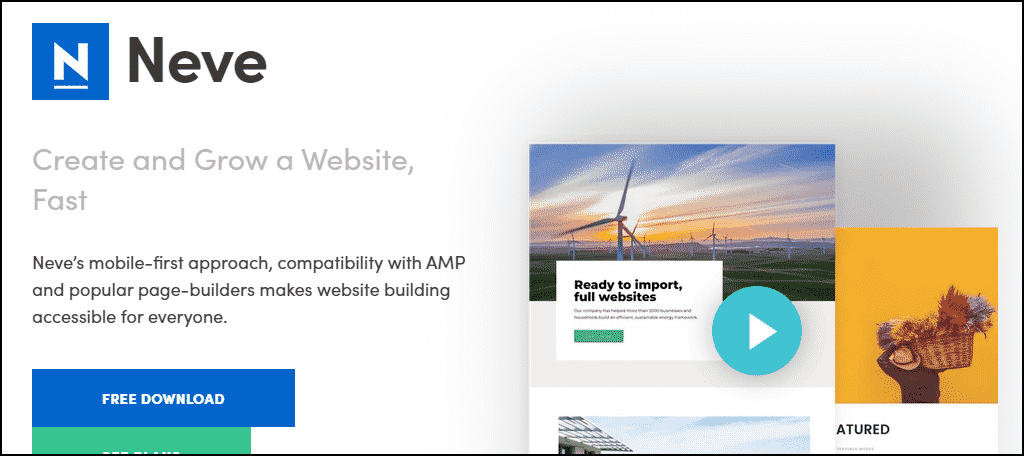 Neve is a fast, customizable, multi-purpose theme. It loads quickly and adapts to the screen size of any device. Minimalist, customizable, SEO optimized, and works with most popular page builders.
Plugins
Like WordPress themes, there aren't any plugins made specifically for a couples blog. (What would a plugin for couples even do? Maybe I don't want to know…) But there are some plugins that every blog can use.
Jetpack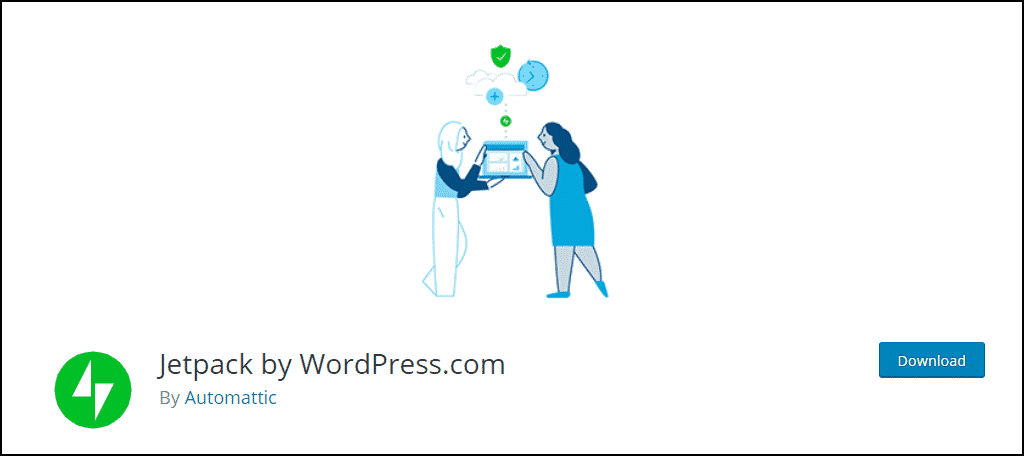 Jetpack is the Swiss Army knife of WordPress plugins. SEO tools, social share buttons, and blog visitor statistics are just a few of the things you get with Jetpack. Security, performance, and site management all brought to you by the same people who build WordPress. Whether you're blogging about couples or blogging as a couple, you'll make good use of many Jetpack tools.
Wordfence Security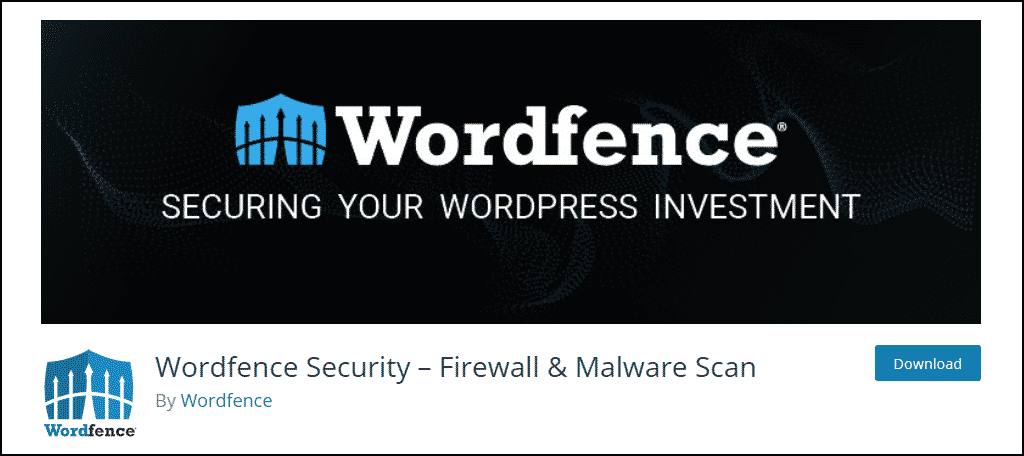 Since WordPress is the most popular website software in the world, it's a target for hackers. You can help keep them at bay with the Wordfence Security plugin. It blocks malicious traffic and scans files, themes, and plugins for malware, code injections, backdoors, SEO spam, and malicious redirects.
Site Kit by Google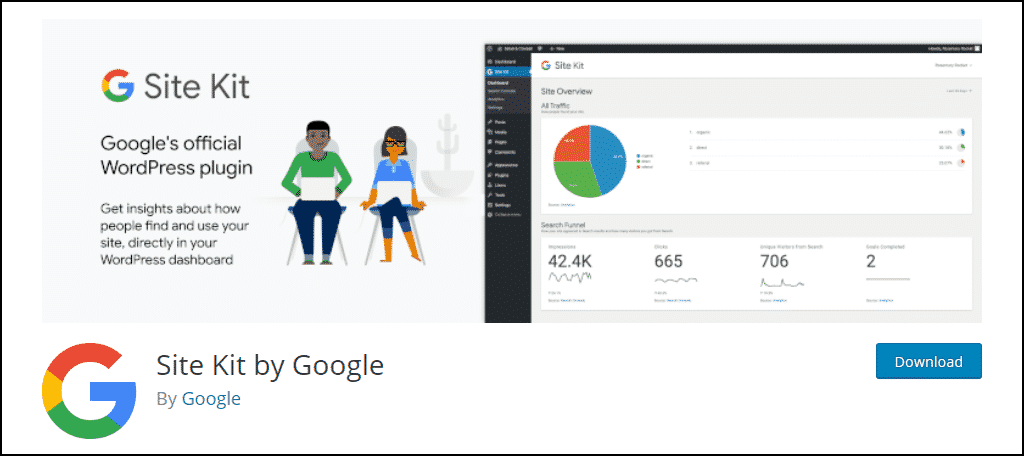 Site Kit by Google brings together all the Google tools you might want to connect to your blog. Search Console, Analytics, Adsense, PageSpeed Insights, Tag Manager, and Optimize, all accessible from your WordPress admin dashboard.
Promoting Your Couples Blog
It may be tempting to rely on your personal social media accounts for your new blog. After all, they're already full of friends and followers; it's a built-in audience. But you should open new social media accounts specifically for your blog, and post to them frequently.
On Facebook, you can create a separate page to promote your blog. It's attached to your personal account, but it's still a separate entity.
I'm not saying you should ignore posting about your blog on your personal accounts. You should definitely use them to get started. But if your blog gains traction—and readers—you're going to want a way to communicate outside of your personal accounts.
Of course, how you promote your blog depends a lot on your approach. You would promote a marriage advice blog differently than you would a blog about you and your partner cooking together.
Two of Us Sending Postcards, Writing Letters, on My Wall
Postcards and letters? Well, in their defense, Lennon and McCartney wrote that in the late 1960s. We don't have to rely on the postal service to get our message across anymore. We have blogs!
And your couples blog can work if you are supportive of each other while giving sufficient space when necessary. Cultivate the ability to give honest feedback to each other (something that doesn't always come naturally in relationships). Your blog will prosper.
A couples blog has the power of two different voices. It makes your blog more diverse from day one, as it isn't the thoughts or work of a single person. Get started today.