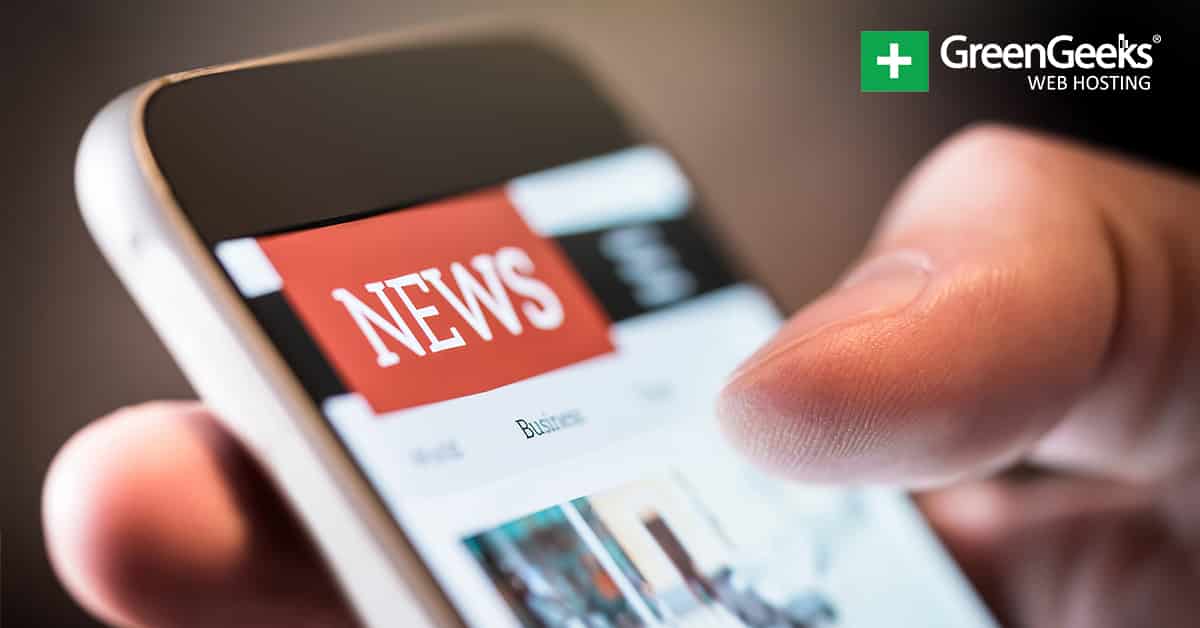 Are you always sending news links to friends? Do you keep an eye on news throughout the day? Maybe it's time for you to start your own news blog.
News isn't all politics. Sure, you can start a national, international, city or state, or hyperlocal political news blog. But you can also start a news website focusing on investigative stories, entertainment, technology, fashion, climate – wherever your interests lie.
You don't need a newsroom or a helicopter (though having a helicopter would be cool) to start a news blog. You can gather news from other sources, and supply your own articles and provide your take on things as you go. Getting news from other sources is easy, more on that in a minute, and setting up the site is easy.
Did I say it was easy to set up a news blog?
Yes, I did, and yes, it is.
But you don't have to take my word for it; I'll show you how easy it is.
What's Your Big Idea?
When you're watching, reading, or listening to the news, which topics are you most interested in? What's your particular niche?
If you can narrow it down, then you have a starting point for your news blog. Keep in mind that you can always expand to other topics or kinds of news. But starting with a solid focus and foundation is the best way to build a successful site.
If you can find an underserved niche, all the better. But if you intend to cover the same topics as a larger site or organization, don't let that stop you. There's always room for another voice, and your article curation and take on the news will be unique.
First Things First, Choosing Your Web Host and Domain Name
I promised the technical part would be easy, so I'm recommending using GreenGeeks hosting plans for your news blog. Setting up a hosting account couldn't be easier, and the platform is optimized for WordPress.
I'll talk more about WordPress in the next section.
Once you've settled on a host, you need to think about the domain name for your news blog. There are a lot of new domain extensions available, but for a news site, you should stick with .com. It's one of the oldest domain extensions, so it's solid and traditional—the perfect match for a news site that you want readers to trust.
When you sign up at GreenGeeks, we'll pay for the first year of your .com domain registration. You can't beat that.
Another thing you can't beat—especially if your news blog will be environmentally-focused—is GreenGeeks is powered by renewable energy. If you or your readers are concerned about the resources your website uses, GreenGeeks is for you.
Making Your Own News Site With WordPress
I mentioned WordPress earlier, and that's what I recommend using as the basis or framework of your blog. WordPress is the most widely-used website platform in the world and for good reason. The New York Times, Wall Street Journal, Forbes, and CNN use WordPress for all or part of their online presence.
That's pretty good company.
How Easy Is WordPress to Use?
Once your GreenGeeks account is set up, you can install WordPress in about a minute. That's how easy it is.
Themes and plugins make it easy to get WordPress to do exactly what you want it to do. No writing code or messing with files required. Install, configure, and start publishing news.
Why WordPress is perfect for a news blog
The New York Times, Wall Street Journal, Reuters, Forbes, and CNN. 😉 Need I say more?
There are many WordPress themes and plugins made for news sites, so WordPress is ready-made for news.
Let's take a look at a few specific themes and plugins.
WordPress Themes and Plugins to Make a News Blog Tick
There are a lot of free news-based WordPress themes available. And as you might expect, no shortage of paid themes for news blogs.
Here are a couple of free themes you might consider to get started.
True News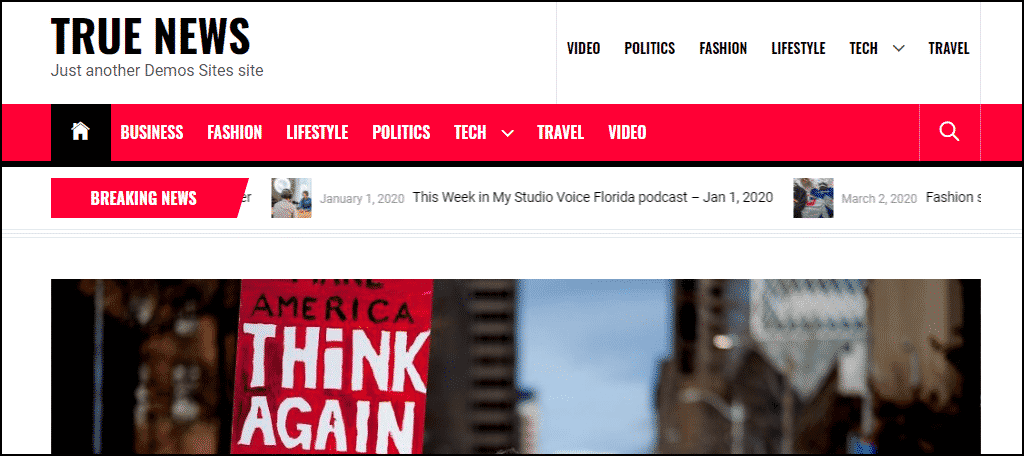 True News is a modern, fresh WordPress theme created for blogging, magazines, and news portals. Live theme customizer with several default blog layouts to choose from. It is optimized for speedy page loading with new widgets.
Stylish News

There are many different kinds of news, as Stylish News demonstrates. It's a fashion-based layout, but a fine, multi-purpose simple news and magazine design that would work for any news blog. Compatible with the Elementor, Divi, and Gutenberg page builders, as well as WooCommerce.
There are also some WordPress plugins that any news site can benefit from using. Check these out and see if you find them useful.
RSS Aggregator by Feedzy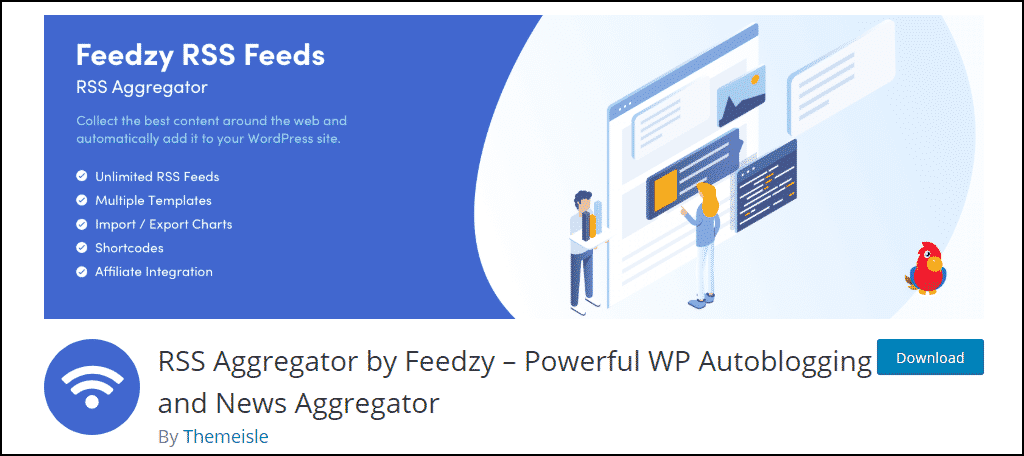 If you only install one plugin on your news blog, it should be this one. Unless you have a team of reporters out scouring the country, you're going to need news items from other sources. That's where the RSS Aggregator by Feedzy plugin comes in.
It automatically converts RSS feed items to WordPress pages and posts. It will import and aggregate an unlimited number of RSS feeds. You can display feeds using shortcodes, blocks, or widgets.
Ditty News Ticker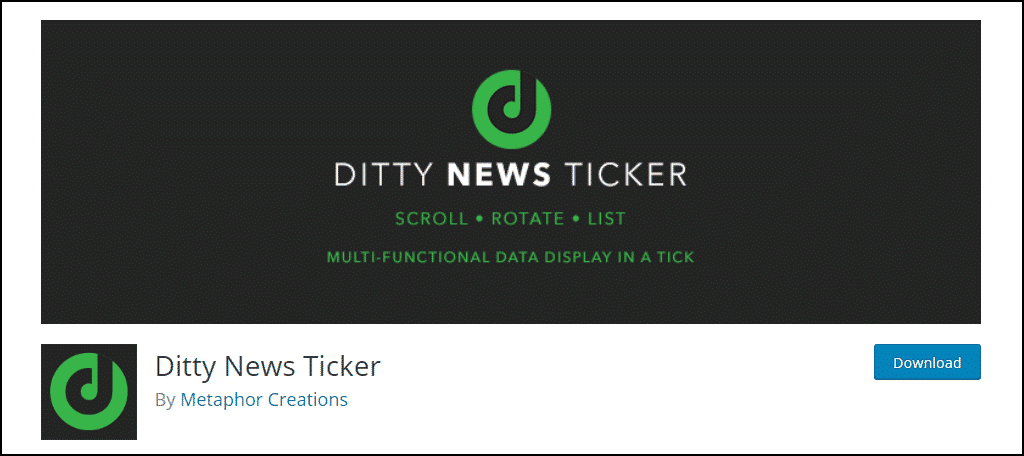 A news ticker is a scrolling, or otherwise moving, feed of headlines. The motion creates interest and suggests urgency. Ditty News Ticker gives you the capability of adding custom news tickers to your blog. You can insert them into pages or posts using shortcodes.
There's also a custom Ditty News Ticker widget that will work in any widget area. You can scroll the ticker data left, right, up, or down. Or use alternate methods like rotating through the ticker data, or displaying ticker data in a list.
WP-Polls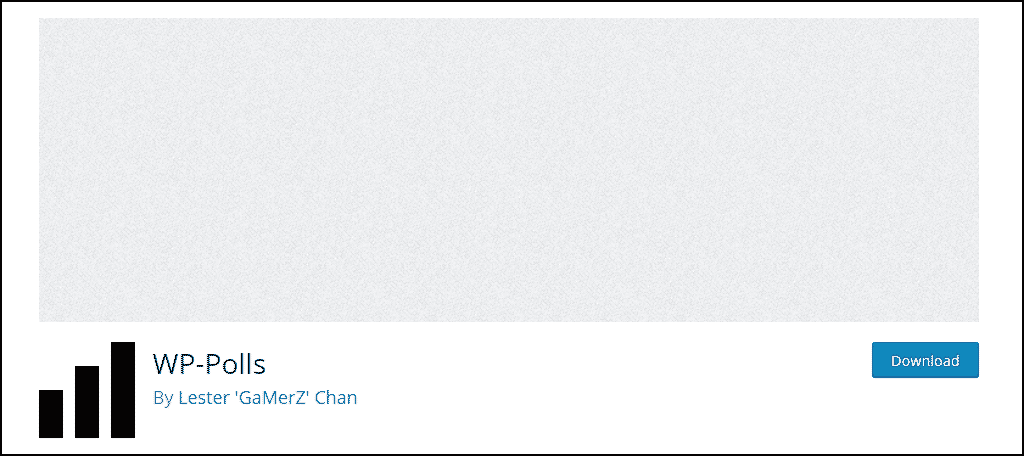 Don't let the big gray block image above fool you. WP-Polls is one of the most popular WordPress visitor poll plugins. Keep your visitors coming back by keeping them involved. The plugin is customizable using templates and CSS styles, as well as a number of easily selectable options.
Now You Know How to Start a News Blog, but What About Promoting It?
When it comes to promoting a news blog, you can follow tried and true marketing methods. They're tried and true because they work. But don't overlook other promotional ideas.
Tweaking your blog's SEO is crucial, but don't rely on Google search for all your traffic. Get out there and post links to your news blog and engage with other news-junkies. The more active you are outside your news blog, the more attention you will attract.
All the News That Fits
A reasonable person could look around and come to the conclusion that there are more than enough news sites in the world.
Or an equally reasonable person could look around, as I assume you do and wonder why no one is doing it right. Or why no one is doing it the way you'd do it.
That's how most cool things are created; by people who sense a gap they can fill. A news blog is no different. Your voice is relevant and belongs on the scene as much as any of the other voices.
So embrace your unique slant, take hold of your interests, and start publishing today. I look forward to seeing what you can do.