If you've ever wanted to set up a site for online shopping, you should consider a dropshipping website. If you're not selling your own products or a particular niche of products, dropshipping may be for you.
Dropshipping allows you to take orders for products that you don't have on hand or in a warehouse. In fact, you never touch the items. You take the orders, and the manufacturer ships the product to your customer. You still design and control the business, you just avoid the expense of maintaining stock and shipping.
Some companies are expressly set up to be dropshipping suppliers. Others offer dropshipping as part of their own online sales business. The company you use depends on the type of products you'd like to sell. Whether you intend to sell a wide selection or specific niche products, you can choose from several suppliers.
No matter what your dropshipping business plan looks like, you have to start with the basics.
What You Need to Start a Dropshipping Site
Access to Products That Can Be Dropshipped
Take a look at options like AliExpress, Megagoods, Worldwide Brands, Sunrise Wholesale Merchandise, SaleHoo, and Wholesale2B. Some of the companies will even ship items with your packaging and branding.
An Attractive Online Store
We're about to go into this one in detail. Your store doesn't have to be fancy, but it does have to be easy to use and relatively attractive. A big part of merchandising is psychology, and you can use it to your advantage. This article is about merchandising psychology for "brick and mortar" stores, but its ideas can be translated to your website.
Building an Online Store Doesn't Have to Be Complicated or Expensive
Take advantage of a wide array of available packages and plugins to create a site in virtually no time. And with minimal effort. Use the tools we recommend, and your website will look like the work of experts.
Because it will be.
The First Thing Your Store Needs Is a Home
A good home. A stable, robust, affordable home. That's where GreenGeeks comes in. With a platform optimized for WordPress, GreenGeeks can provide the best home for any WordPress project. That includes your dropshipping website.
Treat yourself to one-click WordPress installation, automatic updates, and if you already have a WordPress site, free migration. Our caching technology ensures fast page loads and the best WordPress performance available anywhere.
Add our awesome, expert WordPress support, and you have a home that can help any store succeed.
The Next Thing Your Store Needs Is an Engine
And not just any engine. One that has an expansive customization infrastructure. That's why I'm recommending WordPress. Save yourself the time and technical headaches that come with other website frameworks. WordPress can do everything they can do, and do it better.
WordPress is the engine, and themes and plugins make up the rest of the train. Let's take a look.
Choosing a WordPress Theme for a Dropshipping Website
The theme you choose can have an impact on the success of your store. Simple is good. You don't want a lot of distractions on a site geared to selling. But generic themes that visitors may see elsewhere? Not so good.
You can customize any WordPress theme, even popular, widely-used themes, to make them unique. But that customization can take a lot of time. While commercial themes come at a dollar cost, they will almost always make up for it in time savings.
Most of the themes below are free, and they'll all work out of the box. But I would recommend as much customization as you can manage if you want them to be effective dropshipping platforms.
Make sure your store stands out from the crowd.
WooCommerce Storefront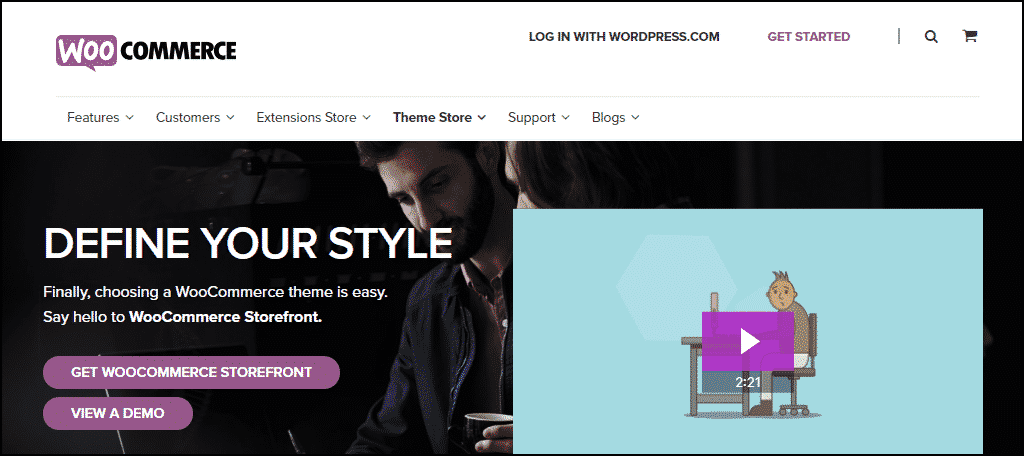 In a minute, we're going to talk about using the WooCommerce plugin as the heart of your store. So it only makes sense to recommend the WooCommerce Storefront theme. The theme is built by the same people who make WooCommerce (who are, incidentally, the same people who make WordPress).
It provides all of the display options you'll need, it's accessible, responsive, and of course, it integrates perfectly with WooCommerce. And did I mention that it's free?
As a bonus, they've created many child themes that work with WooCommerce Storefront. Not all of these are free, but the cost is minimal, considering what some of them can do.
NewStore

NewStore is built using bootstrap, a natively responsive framework that I use for a lot of sites. It's compatible with WooCommerce and has clean, straightforward design templates that will work for any storefront.
It supports plugins like Jetpack, Elementor, and Contact Form 7. There are four sets of demo data that you can import. Demo content can be very useful in helping you visualize how different parts of a theme work.
Orchid Store

Like NewStore, Orchid Store is optimized for WooCommerce, but you could use it with any shopping cart plugin. It uses an impressive selection of widgets for services, advertisements, a call to action, even blog posts. It's fast and responsive, and the developers post frequent updates (which can't be said for all themes).
Modern Store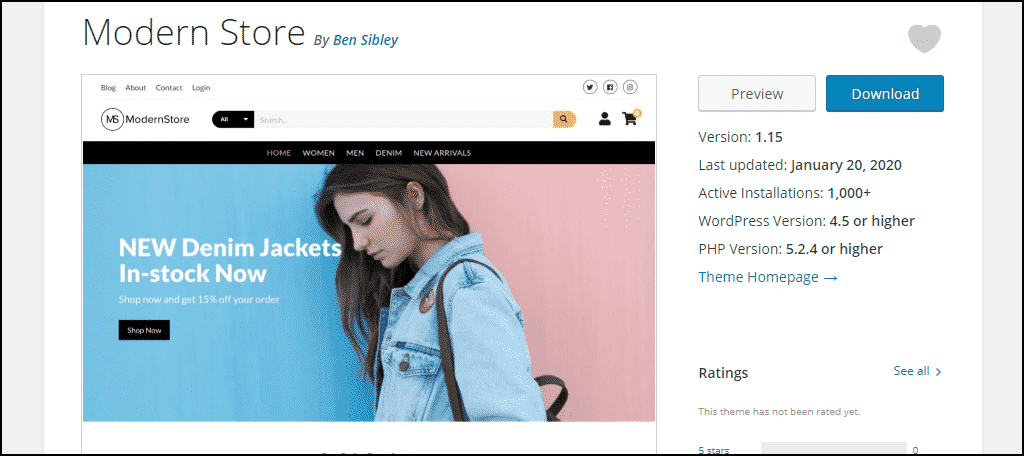 Modern Store is a simple but attractive theme for WooCommerce shops. It's fully responsive for optimal performance on desktop displays, tablets, and mobile devices.
Features include a customizable homepage template, header promo section, store-wide search, custom color chooser, and social media link integration. It's fully compatible with the Gutenberg WordPress editor.
Di eCommerce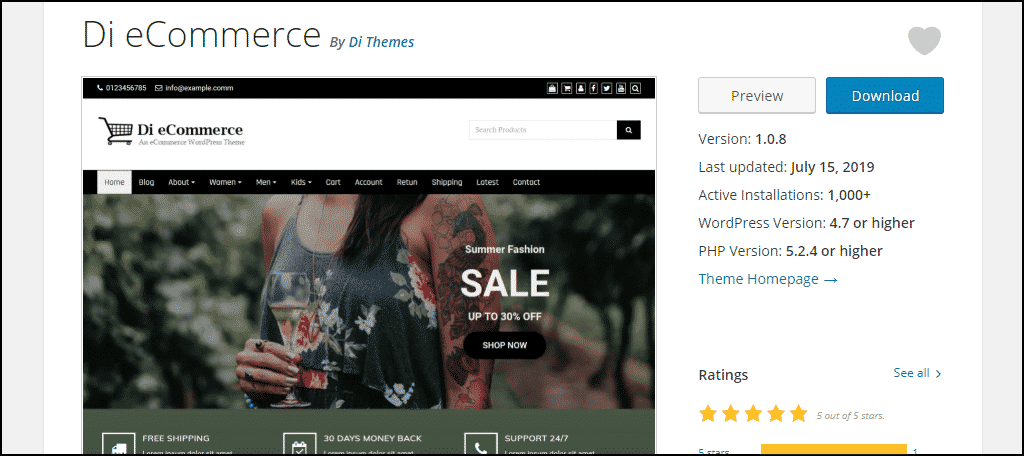 Di eCommerce is responsive and SEO-friendly. I'm a big fan of structured data, and this plugin implements it well, along with other search engine-recommended elements.
It has a built-in sidebar "mini cart" feature that's pretty cool along with a quick view feature, wishlist integration, and generation of PDF packing slips and invoices. Di eCommerce is compatible with all of the popular SEO plugins.
WordPress Plugins for Your Dropshipping Website
The theme is what your visitors see, but the plugins are what make your store work. I like to recommend free plugins whenever possible, but for a dropshipping site, paid plugins are going to be the most useful.
Most of the paid plugins here are worth several times what you'll pay for them. They'll save you several hours a day, and some will even help you find products you would have never considered.
DropshipMe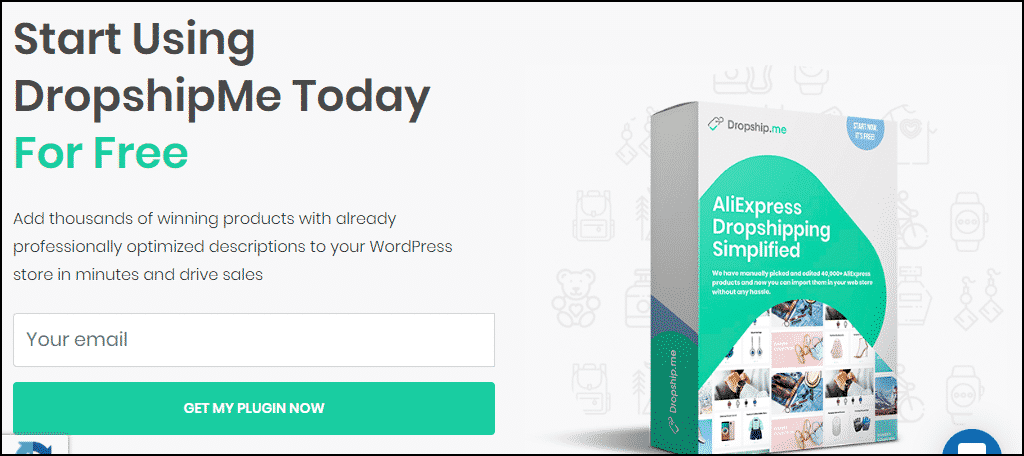 DropshipMe is a full-service plugin for AliExpress products. It's a standalone plugin that will work with any WordPress site.
If you plan to use WooCommerce, we'll talk about another AliExpress plugin in a minute.
The best thing about the AliExpress dropshipping plugins is (most of) the products are professionally presented. The photographs and descriptions are tailored to sell the products. Fees for using the plugin are based on how many items you import to your site.
WP Amazon Shop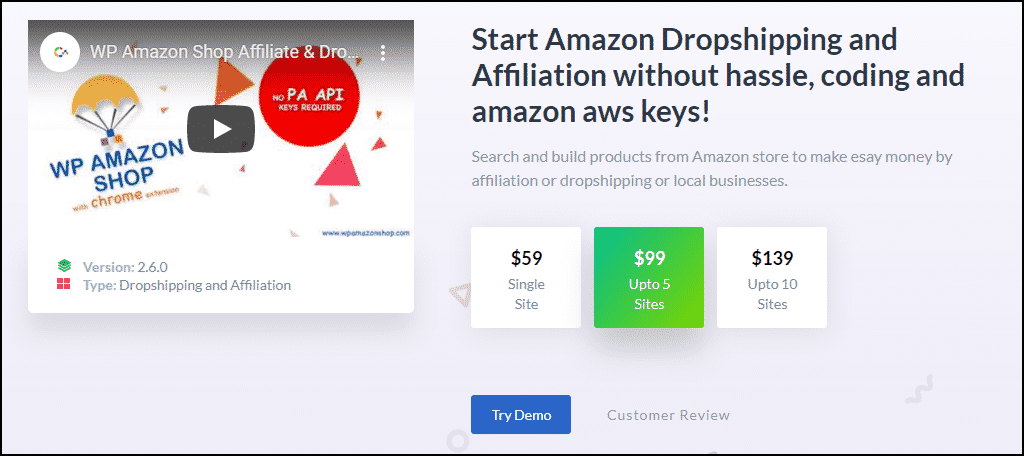 If you have an Amazon Associates account, the WP Amazon Shop plugin can have your dropshipping site up and running very quickly. And if you don't have an Amazon Associates account, open one immediately!
Amazon is an excellent platform to use for a dropshipping site since the seller handles everything. You just sit back and collect referral fees.
On the downside, those referral fees may be less than what you can earn on similar items through other sources. Also, you don't gather any customer contact information. That goes to the Amazon seller. But if you use an Associates account for other purposes, it can't hurt to add some Amazon items to your store.
WooCommerce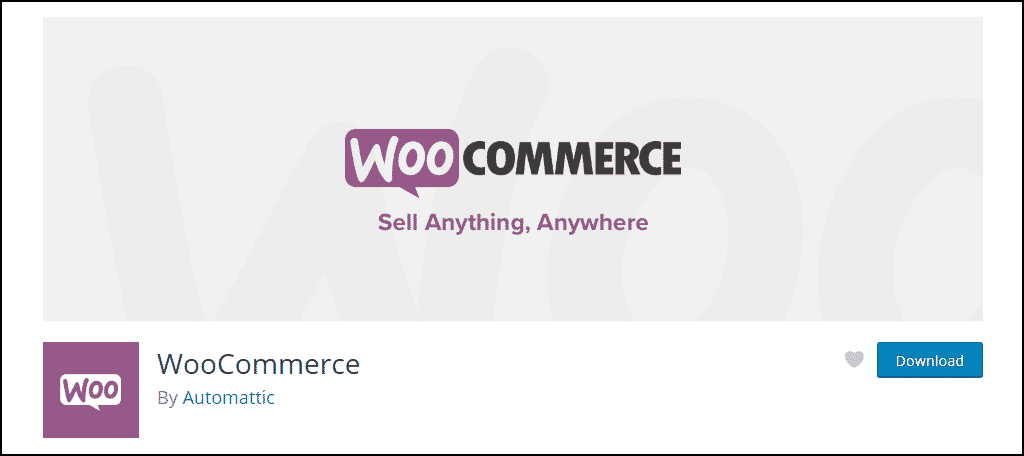 There are a lot of shopping cart plugins to choose from, but you can't go wrong with WooCommerce. It's no accident that it's the most popular WordPress eCommerce plugin. Integration with WordPress is flawless, as you might expect since it comes from Automattic, the company that makes WordPress.
It does everything you need a shopping cart to do such as generating product, cart, and checkout pages. You'll have the ability to process secure payments using credit cards as well as alternative methods. It provides automated tax calculations and a variety of shipping options, including flat rates and label printing.
WooDropship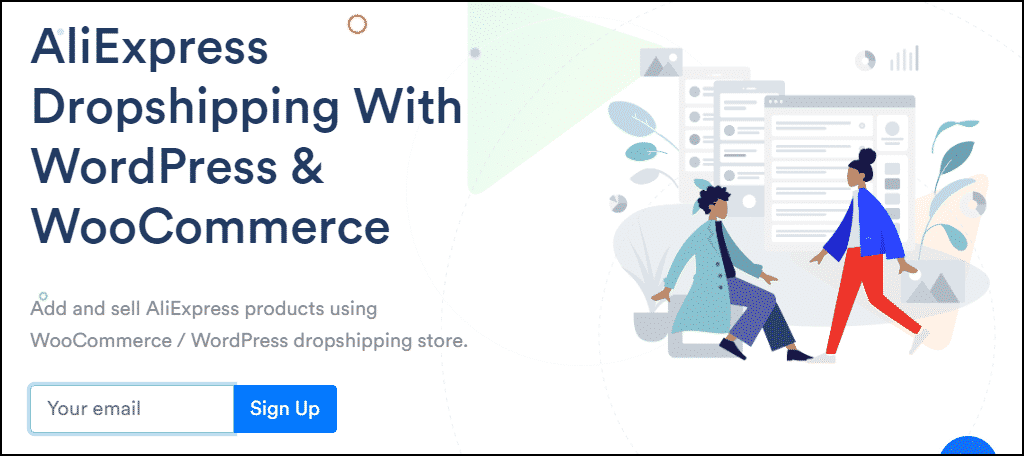 WooDropship is the plugin to use if you want to sell AliExpress products, and your WordPress site uses WooCommerce. Automatic synchronization of product inventory ensures that your customers won't order an out-of-stock product. The plugin even includes a Google Chrome extension for adding products to your store while browsing the AliExpress site.
You can set rules to automatically use pricing with the profit margin you'd like to maintain. There's a free 7-day trial, with a monthly fee after that. But if you find that you like the plugin, there's a lifetime license available at a very reasonable price.
Yoast SEO

You can set up the world's most excellent shopping site, but if no one can find you, it won't succeed. That's where Yoast SEO comes in. You need to rank as high as possible in Google search results to bring in "organic" traffic. Yoast SEO makes optimization easy.
On the fly readability and SEO analysis, title and meta description templates for branding and consistency, even structured data implementation are at your disposal. On top of all that, it will generate XML sitemaps.
Open the Doors of Your Store to the World
Search Engine Optimization (SEO)
Since we just talked about Yoast, we may as well get into search engine optimization as a promotion tool. As you may have guessed, I believe there's no better way to promote your store than improving its search ranking. Improving your website's SEO game is the best investment you can make in your store.
Visual Social Media
Your store uses product images, so focus your attention on visual social media sites like Pinterest and Instagram. You might also investigate social media automation. You can sit down for a couple of hours and schedule a month's worth of posts.
Of course, you still want to monitor your social media accounts. Interaction is important.
Facebook
Facebook allows the creation of business pages, so take advantage of the world's most massive online audience to promote your items. The more unique and exciting the product, the more attention you'll be able to attract.
If you can get people talking on Facebook, you can get them into your store.
Blogging
If you sell a lot of clothes, start a fashion blog. If you sell electronics, start an electronics blog. You're using WordPress for your site, so blogging is built-in.
When you do create blog posts, don't just make a sales pitch. Tell a story about the product or your experience with it. Look at the blog and your store as two branches of the same tree.
Google Ads
This is last, but it should probably be first. If you can afford an advertising budget, ads are still a reliable way to bring potential customers to your site. And Google Ads (formerly AdWords) is the king of pay-per-click advertising. When a Google user searches, your ad can be right there on the results page.
You specify the keywords you want to target, set a daily spending limit, and Google does the rest. Google Ads consistently delivers a measurable return on investment for almost everyone who uses them. And they provide you the tools to measure that return. This platform provides pay-per-click metrics that go down to a ridiculously granular level not available from other PPC networks.
What Can a Dropshipping eCommerce Business Do for You?
Earn Money
That's the point of opening a shopping site, right? Running an online store can undoubtedly be profitable. But there's also a considerable amount of investment necessary to get started. A dropshipping site removes a big chunk of that required investment and frees you to start earning more quickly.
Make Your Affiliate Links Work for You
We talked about Amazon Affiliates integration, and a dropshipping site is a great way to use an affiliate account. You're not limited to Amazon though. If you're using a good shopping cart plugin, you can create product listings for any affiliate site.
Setting up a dropshipping site can revitalize affiliate accounts that you haven't been using to their full potential.
Remember the Tortoise and the Hare
That was a fable written to teach us that slow and steady wins the race. And you'll indeed need to be in for the long haul to create a successful store. But using the tools and techniques we've talked about, you can also make like the hare in the fable and get off to a quick start.
I've given you recommendations for dropshippers, website hosting, and hosting technology. Everything you need to get your store started this weekend. What are you waiting for?