Do you think your visitors would enjoy a custom post type archive page on your website? You might not know what an archive page is, but I'm sure you've seen one before. An archive page is a page that lists all posts under a specific post type. It is very handy for websites with lots of content because visitors will be able to find older and more relevant posts related to their search.
The truth is your older posts will become harder to find for visitors and an archive navigation system is necessary for them to reliably find your older posts. A good way to think of it is a system that sorts your posts by a specific category, which it essentially is, where in this case the category is a post type. Today I will demonstrate how to add a custom post type archive page in WordPress.
Why Use a Custom Post Type Archive Page
Searching websites becomes increasingly difficult as they grow their content size. An archive page can be very convenient to visitors. For example, if your website is about history, more than likely you will have some students viewing your website for research paper information. If their search was World War II and they had the ability to view an archive page with all your World War II posts, surely their search would be quicker and more informative.
You may be wondering why your older posts become harder to find. Well, the answer is SEO. SEO is something every website needs to strive for and there are many tips to improve it, but one of the unfortunate side effects is older content being pushed down and never really be seen again. By creating a custom post type navigation menu to view an archive page for every custom post type you can avoid this problem from occurring in the first place.
How to Add a Custom Post Type Archive Page in WordPress
Today I will demonstrate how to add a custom post type archive page in WordPress. This will require no additional plugins because the feature is built into WordPress itself. It is very easy to accomplish and it can be completed at any time. If you have a new site and do not have a lot of content, your website will not benefit as much as an older website would.
Let's start by looking on the left-hand admin panel. Click on Appearance and select the Menus option.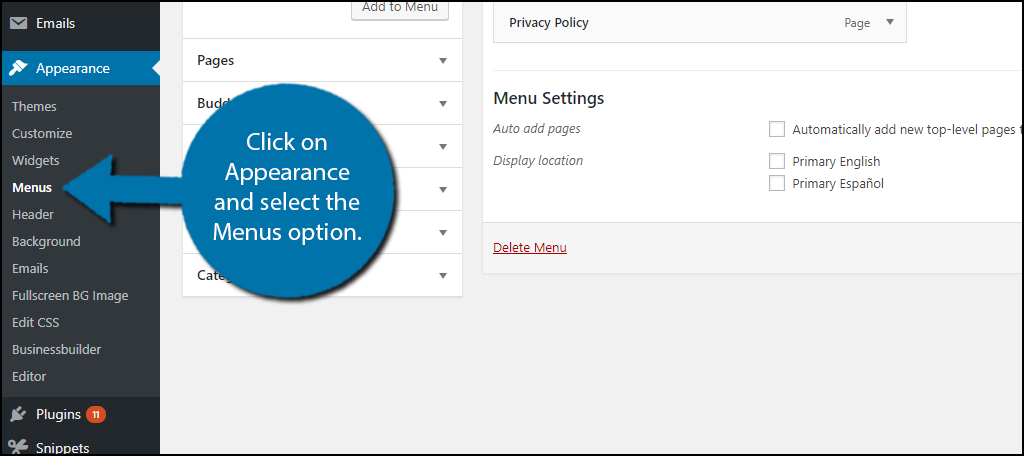 This page will allow you to customize and add new sections to your website's menus. On the left, you should notice all of your website's custom post types. Click on the custom post type you want to create the archive for and click on the View All tab. If you do not see the Post Type you wanted here, skip to the next to steps to find out how to add it.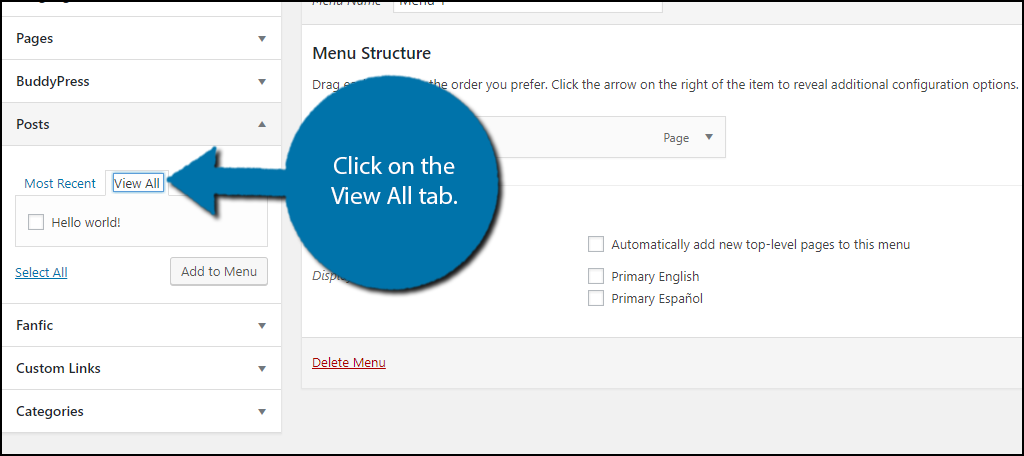 Check the box of the custom post that you want to create an archive for. Click on the "Add to Menu" button.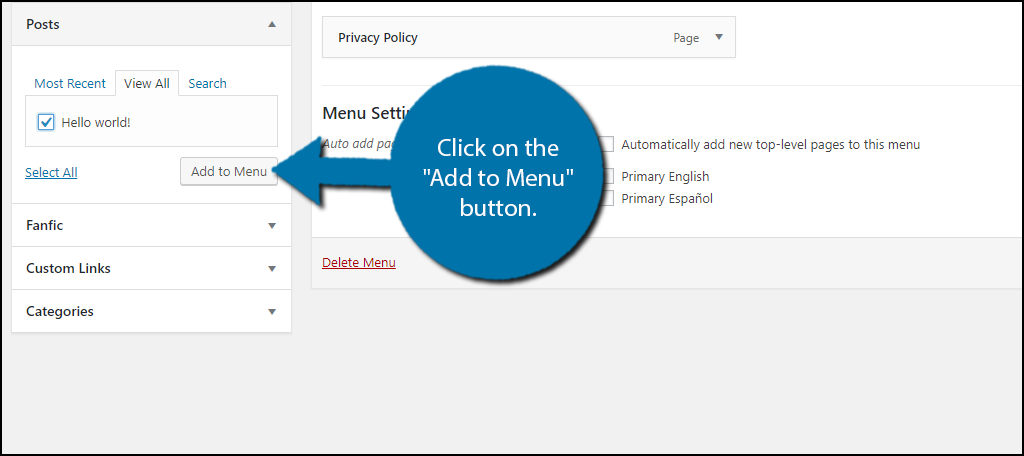 You will now see the post type added to your menus. Click on it. You may want to change some settings to make it look better in your menu. By default, it will use the same name as the post type, which might not belong as a menu title. Once you have selected the post type and edited it to your liking click on the "Save Menu" button.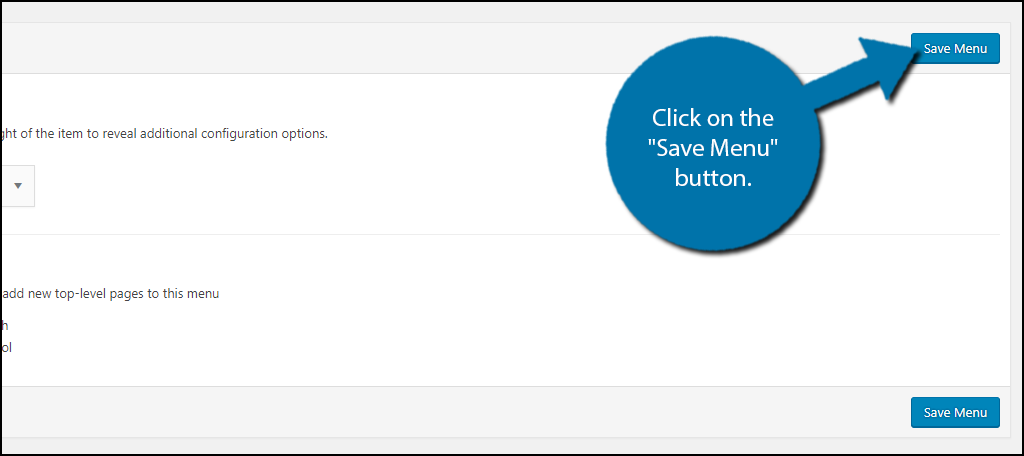 Now you should be done. Check your website and make sure the menu looks good and has everything you wanted in it. Now, some of you may be wondering why your post didn't show up. Custom post types have specific rules that must be followed. Enter:
[ht_message mstyle="info" title="" show_icon="" id="" class="" style="" ]yourURL.com/custom-post-type[/ht_message]
If the page exists and you see entries, then the custom post type supports archives.To fix it you must use custom links to link to custom post type archive pages. Go back into the menus section and click on the Custom Links option.
Now add the URL that you just visited for you custom posts archive page. Name the menu item by inputting the Link Text name. Once you have the URL and have named it, click on the "Add to Menu" button. You can now add this to your menu in the same manner as the previous steps covered.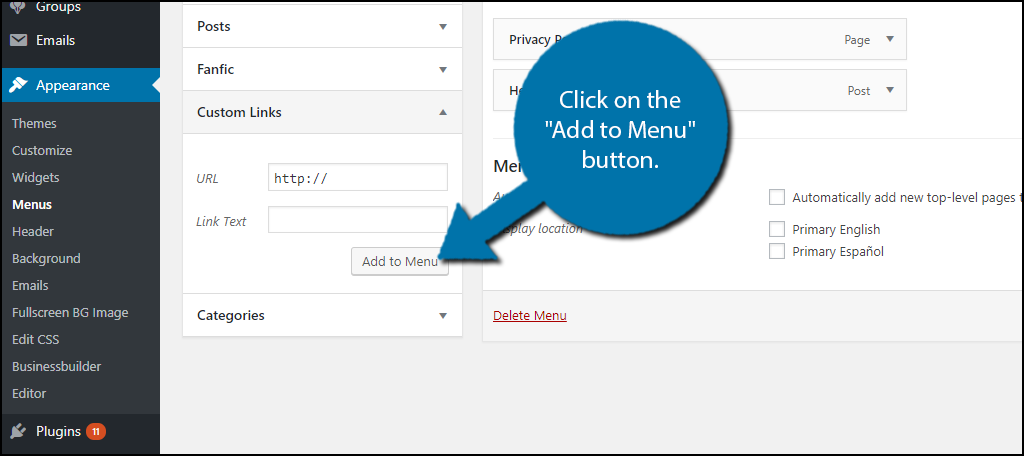 Congratulations, you have successfully added a custom post type archive page to your WordPress website. You can do this for all of your post types, but your menu is likely to become overpopulated. The best guideline to use for what post types you should add is to listen to visitors' feedback.
Always Make Your Menus Useful Tools
One of the biggest mistakes many new websites make is not fully utilizing the tools their website offers. WordPress menus, in particular, are never fully fleshed out, but they are very important because they are one of the first items your visitors will see when entering your website. Take the time to make sure they are worth using and always be ready to improve them when new content is added.
There are many menu items that you can place on your website, but it all depends on what your website does. If your website is about blogging, you may want a blog option as wells as a blog category option to help your visitors navigate quicker. A very big advantage to setting up archive pages is they are one of the first things search engines will turn up. This makes setting up archive pages a way to increase the ranking of your website.
How many custom post type archive pages have you added to your menus? What information have you used to choose which custom post type archive pages to add?