Websites have a great deal of opportunity when it comes to making money online. From affiliates to eCommerce, many people have made a living from creating something on the Internet. One of the most common methods is optimizing AdSense in WordPress.
AdSense is the advertising system from Google where virtually anyone with content on their websites can make a few bucks. Essentially, you show ads to visitors and make money when someone clicks them. In some cases, you can even earn money simply by showing certain ads.
In this tutorial, I'm going to show you how to optimize AdSense earnings in WordPress. It takes more than just slapping in the code from Google and hoping for the best.
AdSense Use in WordPress
When you set up an account in AdSense, Google provides you with coding you can copy and paste into your site. You can easily place this code in a number of locations within WordPress. However, you must follow Google's guidelines. You may lose your privileges for sharing ads if you don't.
You don't have to create a new code each time you write a piece of content. For instance, you can create an ad called, "in content" and use the same code each time you create a post or page.
In the Sidebar
If you wish to place the AdSense code in the sidebar, you can do this by dropping the "Text" widget in the Widgets area of WordPress. Just click the "Text" tab on the right, paste your code and save.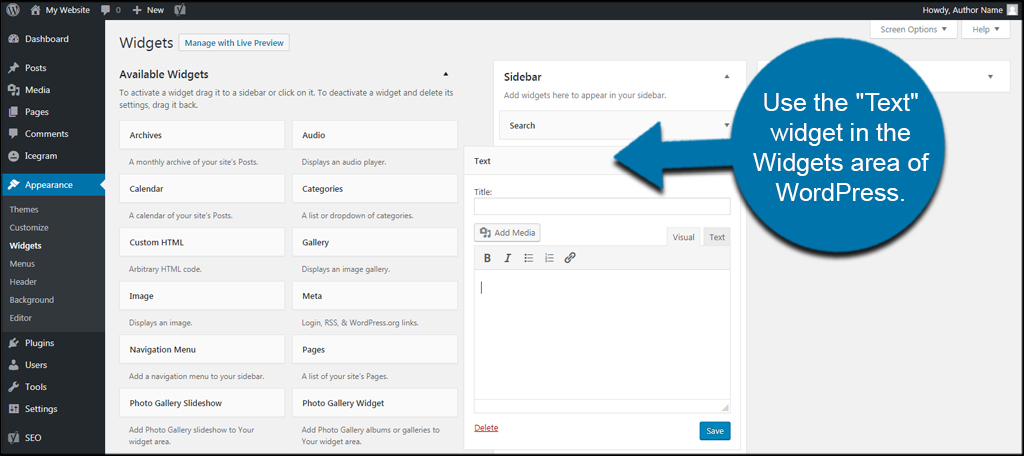 Your theme will determine what places are available in terms of sidebars, footers and headers. Some are far more elaborate with content blocks and control. Using drag-and-drop methods, you can shift the widgets around to maximize visibility.
In the Content
Using the AdSense code, you can input an ad directly within your content. This works for pages, posts and some custom post types you may have installed. I find it easier to add coding if you switch to the "Text" tab in the editor.
It works much the same way as adding an image from your Media Library. Simply place the cursor where you want the ad to show and paste the code from Google.
Connecting AdSense to Analytics
If you connect the AdSense platform to your Analytics account, you can see what posts or pages generate you the most money. This is exceptionally useful as you can determine what content is the most effective at driving the audience.
Choosing the Right Size
Google puts a lot of effort to support mobile devices today. That's because most traffic online is from hand-held devices. When choosing the type of ad, you need to select which format you want to use on your website.
This consists of:
Text and Display Ads
This is one of the most common and traditional ways to place ads on your WordPress website.
In-feed Ads
These are ads that show between elements of your site. For example, you may show an ad or two in between a list of products you might sell.
In-article Ads
These are common types of advertisments because they fit perfectly within your content. They are similar to Text and Display ads with the exception that you have no control over size and other customization options.
If you're new to AdSense, it's probably easier to start with the "In-article Ads" to get familiar with the process.
Why Size Matters
Today, people use their mobile devices to browse the Internet more often than desktop computers. This means resolution and screen size matters greatly to engage the audience. An ad that is too large for the screen causes an overlap that not only looks bad, but is against Google's policies as well.
The ad cannot be larger than the viewable limit of the screen.
You should always strive to use "Responsive" ads as often as possible to avoid problems like this. Besides, they look good no matter what kind of device the visitor is using.
Addressing Mobile Devices
To optimize your AdSense revenue, you need to understand how mobile devices access your site. For example, putting an ad in the sidebar of your theme may not be visible from a smartphone unless the user scrolls down.
The problem is many users will end their visit as soon as they're done reading the content. In other words, they are less likely to scroll down far enough to see the ad in the first place.
This affects nearly every theme in WordPress as most will shift things like the sidebar below the fold and after the article's comment section.
One of the best ways to address this issue is to use ads within the content or set up the "In-arctile Ads" I mentioned earlier. This will get at least one ad in front of your readers without worrying about the person losing interest after they've read your post.
Also keep in mind that you are allowed a few ads from AdSense to show on any one single webpage. So it makes sense to include one within the content, one in the sidebar and another in a strategic place people often see on your site.
Using tools like heatmap plugins will show you where visitors are going when scrolling through the webpages.
Just be aware that Google is strict when it comes to ad visibility. Putting as many as you can in one area is bad practice and could result in your account getting suspended.
Make sure you thoroughly read Google's guidelines!
Connecting AdSense to Analytics
If you connect the AdSense platform to your Analytics account, you can see what posts or pages generate you the most money. This is exceptionally useful as you can determine what content is the most effective at driving the audience.
Using WordPress AdSense Plugins
Many people will optimize a WordPress site with AdSense plugins. Some of these have a lot of features and tools to help organize and distribute the ads you create within content or through sidebar widgets.
You may find it easier to monetize your site by trying one of these free plugins.
AdSense Plugin WP QUADS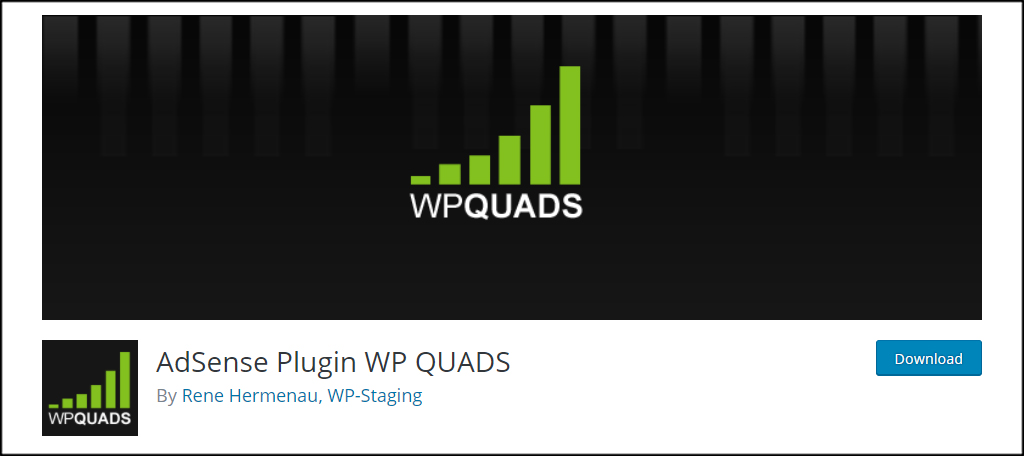 AdSense Plugin WP QUADS is an incredibly rich plugin. It supports the use of AdSense as well as other systems you can use to monetize the site, such as affiliate banners or texts. This plugin ads quick buttons to your content editor so you can place a pre-saved code as you write. It also comes with custom widgets for the sidebar.
Ad Inserter – WordPress Ads Management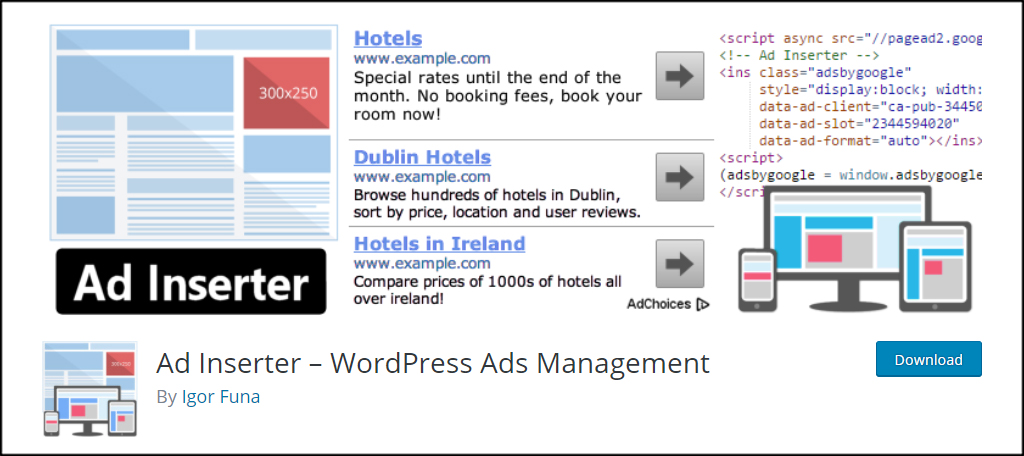 Ad Inserter is another plugin that is filled with management options. It comes with a variety of settings for placing ads within content as well as an HTML editor for content. The system gives you the ability to insert a variety of code such as CSS, HTML and PHP. Although it may be a bit more difficult to use for the average user, it does have a lot of potential for ad management.
Quick Adsense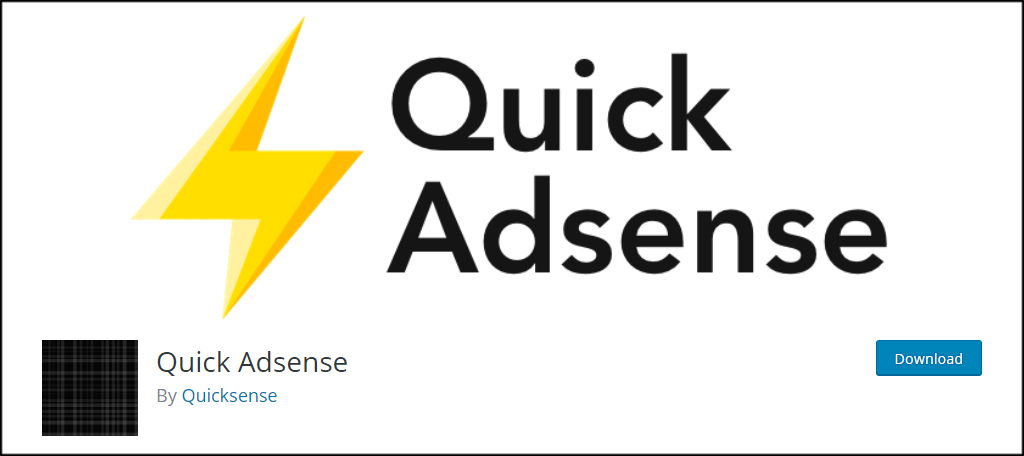 Quick Adsense is similar to the QUADS plugin above except with fewer options. But that doesn't mean it's not as useful. For example, this plugin includes the quick-click buttons when creating content as well as several tools for customizing. Another feature to point out is how you can set the ad to display at random locations within a post or page.
Using AdSense Optimized WordPress Themes for Free
Plugins are not the only way to include AdSense and other advertising methods in a website. In fact, many people prefer using themes that are specifically designed with ad revenue in mind. Here are a few AdSense optimized WordPress themes you can use right now for free.
ColorMag
ColorMag is perhaps one of my all-time favorite themes. Not only does the free version come with a slew of custom options, but it also supports a range of advertising blocks. You have a wide variety of sidebars and widgets to develop nearly any kind of site you can think of. Of course, most of Themegrill's templates are built the same way. You may want to check them out and see if anything jumps at you.
ReviewZine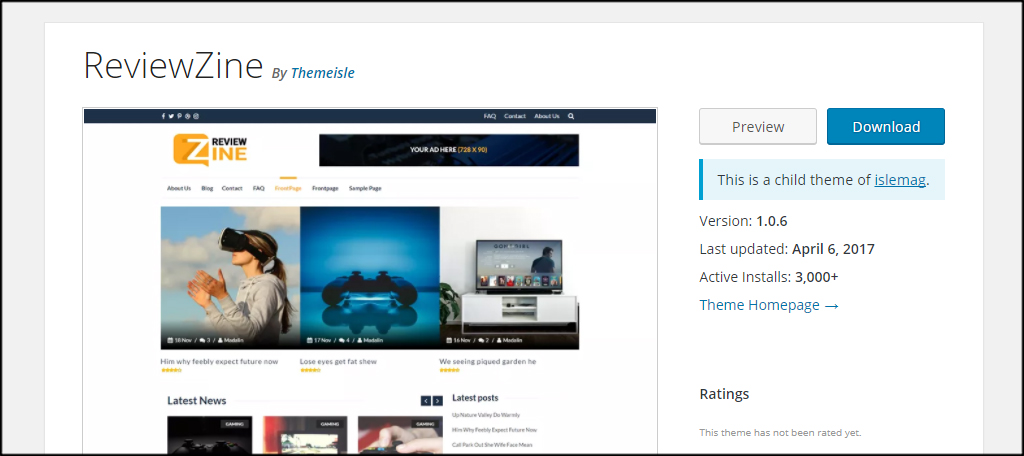 ReviewZine has a nice layout and various locations perfect for placing AdSense banners. Its appearance is perfect for those building a review blog or simply trying to share the latest news. It works with various premium plugins such as Contact Form 7, SiteOrigin Page Builder and is translation ready.
bFastMag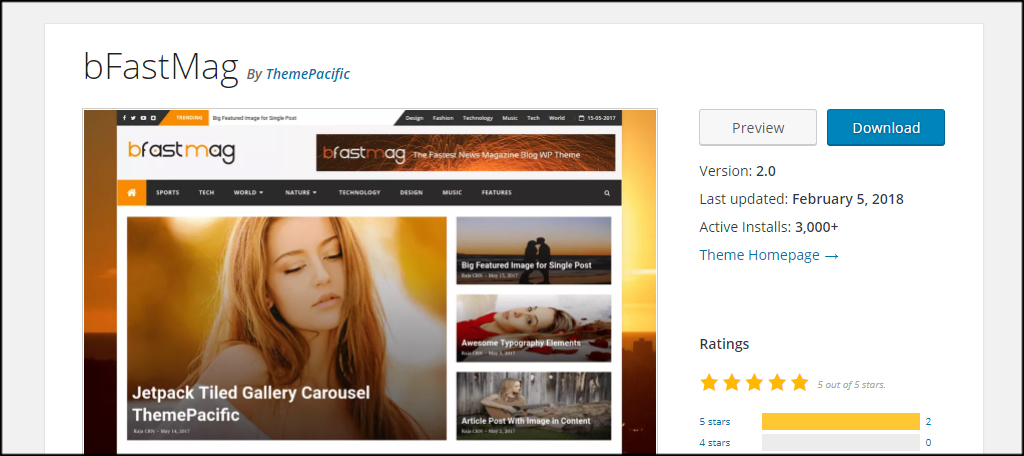 The bFastMag theme is another one that has a layout perfect for magazine-type subscriptions and content. Optimized for SEO and AdSense, this theme comes with custom widgets as well as multiple sidebars perfect for placing ad coding. It also features Google AdSense banner settings, is optimized for mobile devices and allows custom backgrounds.
Maximize the Impact of AdSense on Your Site
Don't assume you can simply toss up your AdSense code and start raking in the money. There is a bit of strategy involved from ad placement to creating viral content. Discover the best locations on your site to feature an ad or two. It will make all the difference when it comes to getting a payout from Google.