Are you looking for a way to use dark mode on the WordPress dashboard? If so, you have probably already noticed that WordPress lacks this feature by default.
However, like most things in WordPress, if there's a feature you want, there is a plugin to add it.
The dark mode is particularly useful for those web developers who like to work late into the night, but it is also a fashionable choice. Today, I will demonstrate how to use dark mode in WordPress using the Dark Mode plugin.
What Is Dark Mode And Why Should I Use It?
Dark mode reduces the amount of light emitted by your computer screen. It is not the same as making your website's background black. This mode is useful for nighttime users because the bright white light emitted by your computer screen can cause eyestrain.
For this reason, dark mode is often referred to as night mode.
Most websites have an option to turn dark mode on or off at any time. For example, YouTube is the worlds most popular video sharing website and gets high views regardless of what time it is.
To help viewers at night, dark mode makes those late night video binges less strainful on your eyes.
Not only is dark mode useful for visitors, but it also helps developers for this very reason.
Installing Dark Mode
The Dark Mode plugin is very straightforward to use. This will only affect your WordPress dashboard. Visitors will not have the option to use dark mode when visiting posts or pages on your website.
It will take less than 5 minutes to set up, so let's begin.
Let's start by clicking on Plugins and selecting the Add New option on the left-hand admin panel.
Search for Dark Mode in the available search box. This will pull up additional plugins that you may find helpful.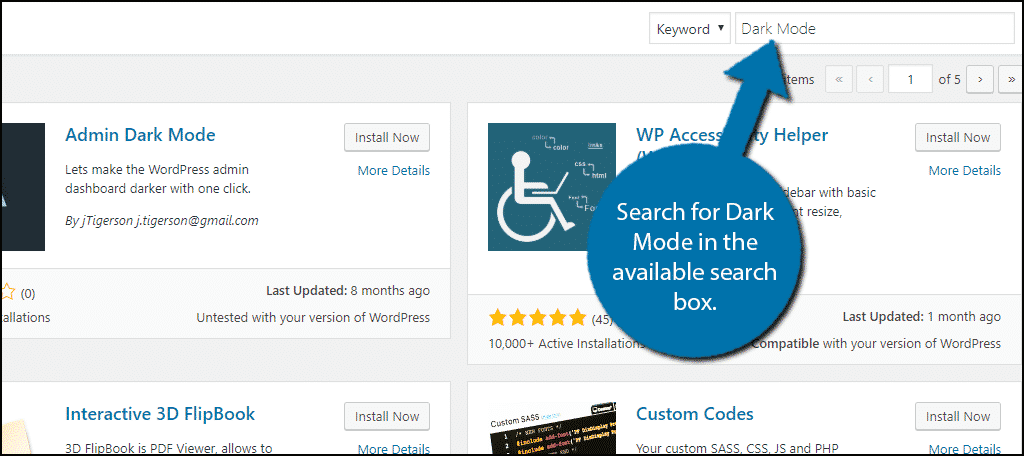 Scroll down until you find the Dark Mode plugin and click on the "Install Now" button and activate the plugin for use.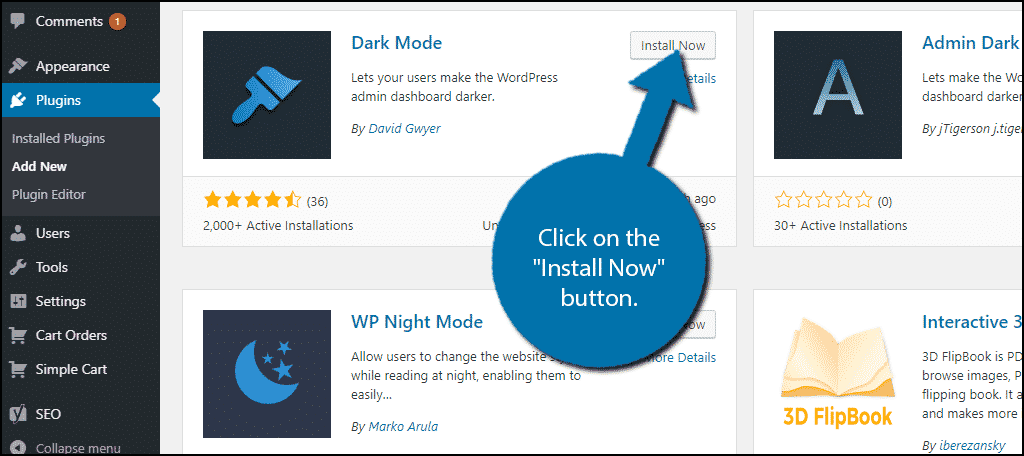 On the left-hand admin panel click on Users and select the Your Profile option. This will pull up your profile settings page.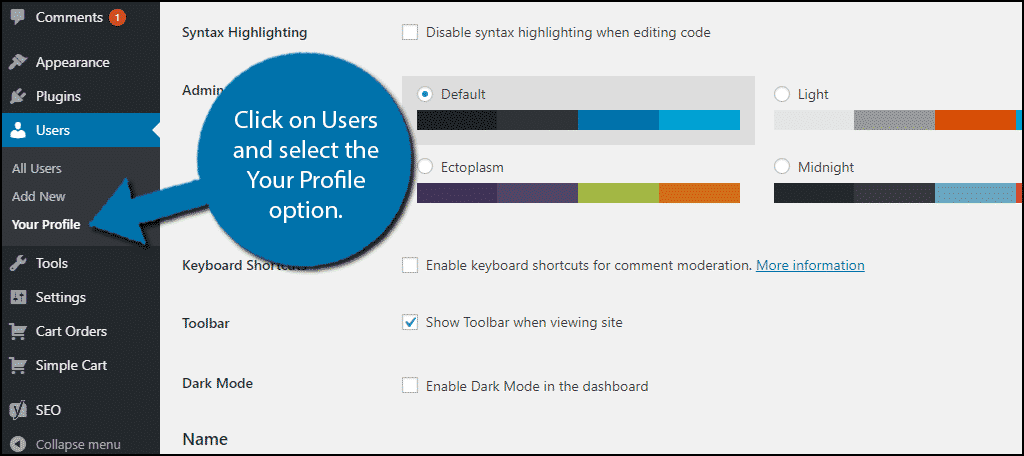 Enabling Dark Mode
This plugin adds the Dark Mode option that you can turn on and off. Locate the Dark Mode option and check the box.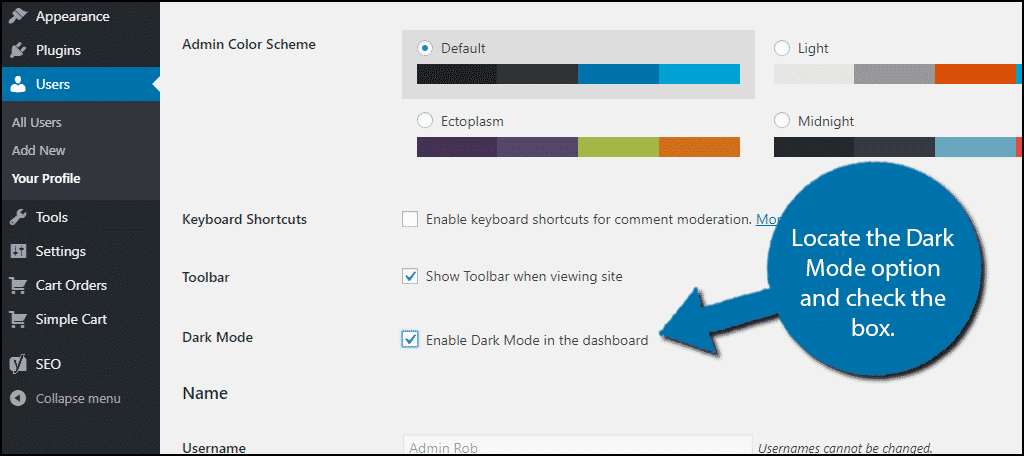 Scroll down to the bottom of the page and click on the "Update Profile" button.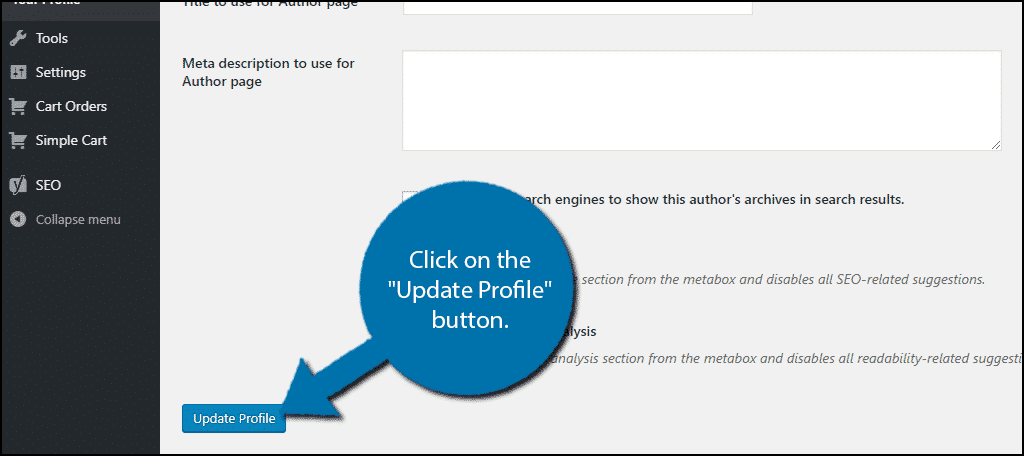 Dark mode will now be enabled on your WordPress Dashboard.
Remember, dark mode is not a color scheme, so you can still change the Admin Color Scheme by selecting one in the Your Profile area.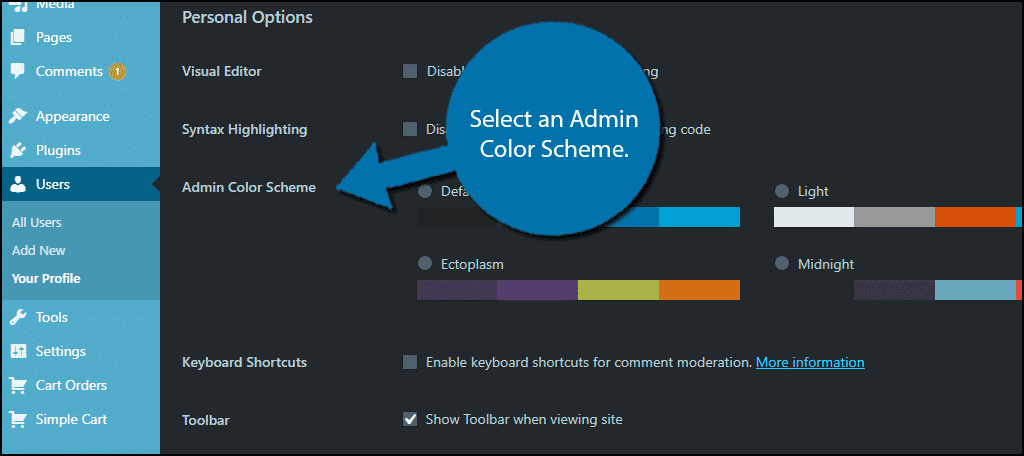 Once it's selected, don't forget to update your profile. Just remember that when you are editing posts or pages in dark mode, the black text will become harder to read.
Congratulations, you have successfully learned how to add dark mode in WordPress.
Protect Your Eyes
Eyestrain is a serious problem for web developers who spend long periods of time in front of a computer screen. Dark mode helps reduce the burden on your eyes, but remember there are other ways to do it as well.
For example, always work in a brightly lit room and take regular breaks.
How easy did you find the Dark Mode plugin to use? Do you think WordPress should have Dark Mode as a built-in feature?