No one sets out to create a mediocre business. In reality, many will set out with ultra-high aspirations of success. However, it doesn't just happen overnight. You need to put in the effort to grow your small business. And that means it's time to dive into marketing.
After all, no one is going to buy anything from you if the customer doesn't know you exist. You need to get their attention…and quickly. Otherwise, the competition will surely benefit.
Let me show you how to grow a small business with marketing with these 21 tips. Many of these I've seen work exceptionally well in my experience.
It's all about how you present your business if you want to succeed.
1. Know Your Target Audience
It's not enough to simply sell something and hope people will buy it. You need to know what it is consumers are looking for and what they expect. Doing so will easily strengthen your brand and reputation.
Who is it you're trying to sell goods to? What is it they want most out of products like yours? These are questions you need to answer to find your target market. This is usually discovered by watching trends, analyzing analytic data and direct interaction with those customers.
2. Focus on Quality Content
Creating high-quality content your audience wants to read will bring them to your business. This includes creating material that is optimized for mobile and voice search. Keep in mind that about 13% of homes in the United States are equipped with voice-assisted smart devices, like Alexa and Google Home.
Some of the best types of content to create include:
How-tos and tutorials
List-oriented posts, like this one
Product reviews on relevant goods to your business
Questions and answers
Excellent content helps build your reputation, spread awareness of the brand and attract potential customers.
3. Streamline the Website
The website is your central hub for business nowadays. Even if you don't sell a lot of goods online, most people will still research a company on the Internet before making a purchase. This is why your site needs to shine.
Don't assume content alone will illuminate your business online. Creating a mobile-friendly platform, enhancing speed and making the site easy to use will all play a part. For instance, more than 50% of mobile users will abandon a site if it takes longer than three seconds to load.
4. Optimize Emails and Newsletters
Never underestimate the value of email and newsletter subscriptions on your site. It's a way to keep visitors engaged with your business and gives you an excellent platform to market things like specials, discounts and subscriber-only coupons.
You can use a number of cost-efficient email services, which many of them have a degree of automation. This means you don't have to spend too much time creating messages to address your growing list of customers.
5. Personalize the Experience
Creating a custom and personalized experience engages the customer. In fact, about 88% of marketers attest to how personalization has made a measurable difference with consumers.
Personalization is all about tailoring to the needs and information of the user. For instance, addressing the customer by name in an email increases the likelihood of it being read. A small example of this practice is available on Amazon and other online stores by showing you "items you might be interested in."
6. Integrate On and Offline Methods
In today's market, you need to focus as much online as you do off. However, many elements are easily integrated to boost engagement and awareness of a business. Some businesses offer account information on the website which can then be used in person.
Many stores will use email barcodes to distribute coupons to subscribers. Others will include a point system for purchases both in person and on the website. The Internet plays a major role in everyday life, and you should take advantage of it.
7. Use Customer Loyalty Programs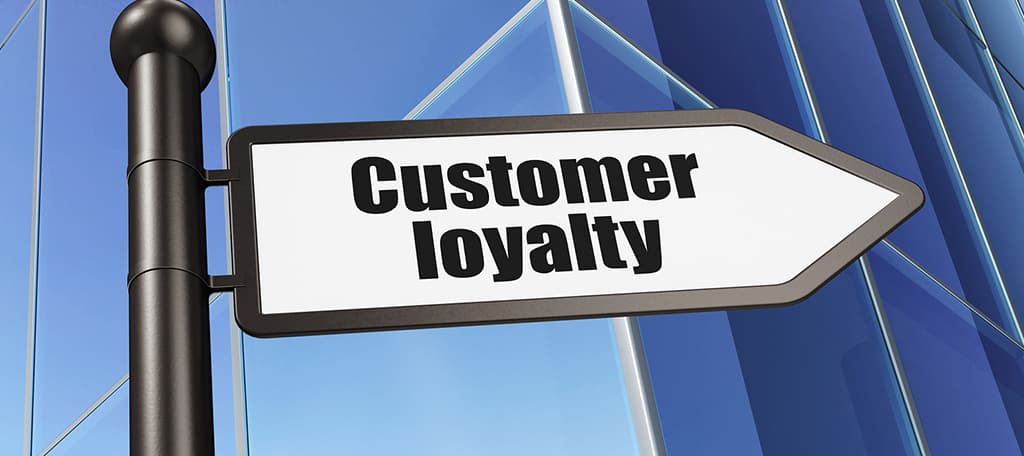 Loyalty programs are not really all that new. Back in the day, people would carry around punch cards to earn a free product. Today, the idea is still the same. However, we've traded punch cards for digital account IDs and scanning information from smartphones.
Loyalty programs keep visitors coming back for more. From discounts to free goodies, it gamifies the experience as the customer earns points or bonuses through purchases.
8. Partner with Others
Good partnerships are symbiotic. This means both companies benefit by combining their power. I'm not talking about one company buying out another. Instead, you are sharing each other's customer base. You see this a lot when you travel as fastfood chains share the same space as a gas station.
Partnerships can also be effective if you find the right influencer. In fact, influencer marketing can offer a great deal in terms of boosting sales as well as brand awareness. Just make sure you find an influencer that matches your company niche.
9. Diversify the Business
Diversifying a business can open doors to a myriad of possibilities. For instance, some local computer shops may also sell and support repairs of game console equipment. Some plant nurseries will include gardening services. As long as it makes sense to the consumer, it's quite easy to become diverse.
The trick is to find something your target customer wants in addition to your goods or services. For example, it wouldn't make sense for a computer repair website to sell eBooks on gardening. However, it would be beneficial to sell or give away content about how to care for a computer system.
10. Find Forms of Residual Income
Residual income is money that is almost guaranteed to come in regardless of the marketing. This form of income helps support the business by providing a financial cushion. Usually, these are outside of your normal sales and operating expenses.
Examples of residual income could include:
Using Ad Sharing Networks on the Website
If your site receives quite a bit of traffic, why not run some ad services? Even the smallest of blogs are capable of bringing in enough to pay for domain and web hosting each year. And most of these services don't require a lot of effort to maintain.
Online Subscription Services
Many website owners will implement some kind of subscription service, which is usually automated. For example, giving access to special content to those who pay. One major example of this is how Adobe moved from selling software outright to using a monthly subscription service.
Affiliate Sales
You can add affiliate banners and links to your site that are not in direct competition. This way, you can earn income from the sales of other products which are relevant that you do not carry.
It may require a bit of imagination, but finding a residual form of income is beneficial to pad the bank account in the long run. Plus, some of these methods can help cover some of the mundane costs of operating a small business.
11. Promote a Webinar
A lot of people will use webinars to help grow a small business. These are about sharing information with those customers interested in the product or service. And thanks to technology today, it doesn't cost a lot to broadcast a webinar.
In reality, you can set up a webinar right now without spending anything as long as you have a decent web cam, microphone and free broadcast software such as OBS Studio.
12. Push Social Media Use
There's no denying that social media is an integral part of everyday life for many. When it comes to Facebook, 74% of users say they visit the site daily. This is why social is among the better ideas for growing a business.
The impact of social sites on society prompts many to build effective tools for everyday use. And the more engaged you make the audience, the better the business appears online.
13. Absolutely Enable Push Notifications
Push notifications are a popular way to share content today. You've probably seen variations of this system on other sites. It's when a user "subscribes" to a site and then receives an alert when something new is published.
This is a simple and effective way to encourage repeat visitors. And most systems will allow you to broadcast a new message without actually creating content on your site. This makes sharing specials, discounts and other benefits easy with those who follow your site.
14. Use Testimonials and Reviews
About 88% of shoppers consider reviews when making a purchase.  This is because most people trust the opinions of others over most forms of advertising. As a result, it's beneficial to include testimonials and reviews of your goods and services.
Think about it. How many places do you shop online that have rating systems enabled or some other form of testimonial? That's because these things work to engage the consumer.
15. Create Giveaways and Promotions
Although it costs a bit of money to give something away for free, it's often an effective way to get people interested in the brand. Think of it as more of a marketing expense than an actual loss.
This is another practice that's been around for decades. Putting your company info and logo on something like a coffee mug you give away for free to customers keeps your brand in their homes.
Imagine a customer's surprise when he or she opens a package from an online purchase to find something useful in addition to what they bought. It's a gift to customers which inspires confidence in the brand.
Of course your finances will determine what you can actually give away without hurting the business. However, it's worth the effort and expense if those customers keep coming back.
16. Display Demonstrations of Goods
Showing off what you have for sale and how to use it is a great idea to grow a small business. You can either do this in person or show a video on your website. The point is to help potential customers understand what it is you offer.
Think of how popular events and trade shows are such as E3 and CES. These are expos where technology companies showcase what they have and what's on the horizon. And many of the businesses at these shows live stream them on their websites, YouTube and Facebook.
17. Live Stream the Business
Experts believe live streaming content will make up about 82% of all Internet traffic by 2020. This is because of how effective video is in comparison to simple text on a website. And it's also why many marketers are moving to video platforms.
Social video marketing on systems like YouTube, Facebook and even Twitch are ideal for sharing business information. It humanizes the business while making consumers feel connected to the brand on a personal level.
18. Be a Contributor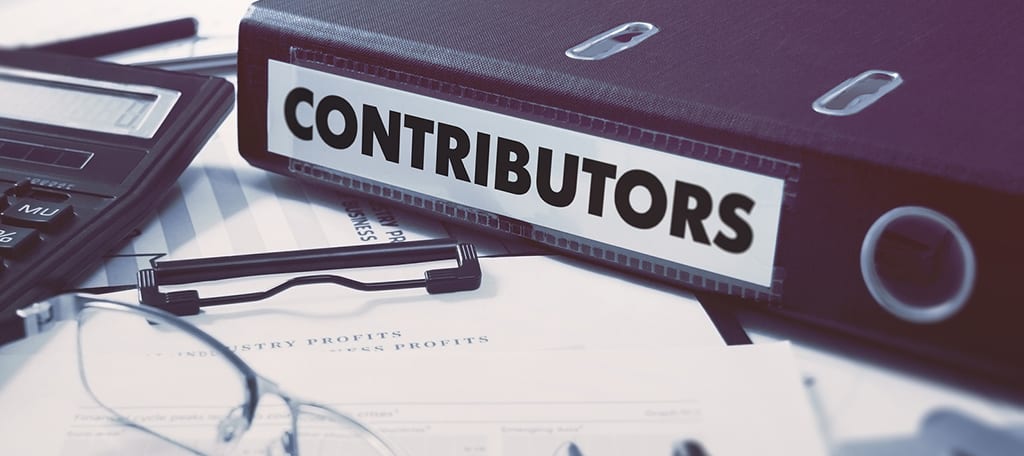 Forums, blogs and other online discussion groups are great places to find potential customers. By answering questions on sites like Quora relevant to your business, you can pique the interest of shoppers.
Being a guest blogger, forum participant or answering questions on Yahoo Answers only works to expand your brand as having expertise. Share what you know and demonstrate professionalism and knowledge. People are more likely to interact with a business that knows what it's talking about.
19. Brand Your Email Signature
Branding your email signature is one of the easiest methods for marketing your business. Not only does it work to promote your company, but it looks far more professional than just closing the email with your name.
Depending on the system you use for email distribution, you can deliver fancy signatures which include the company logo and links to your site.
It's probably not a bad idea to include links to your business social profiles in the signature as well. Any way to spread the word about your organization is beneficial. And it doesn't cost anything to add them to your email messaging application or service in most cases.
20. Don't Forget Local SEO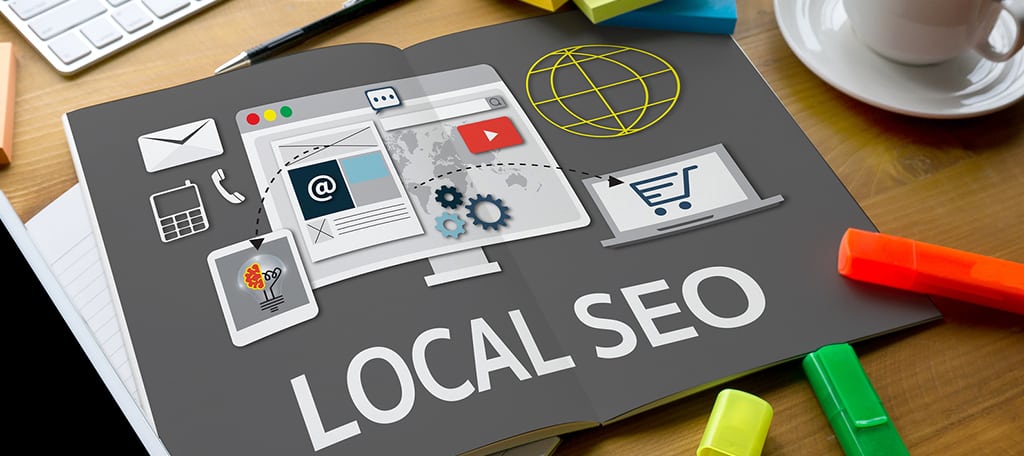 Around 46% of all searches in Google center around local businesses. This means you could lose almost half of your consumer base if they don't find you in search results.
Things like sharing neighborhood events, Google My Business, review sites and directories all play a part in getting that search traffic. In reality, the use of the phrase "near me" has doubled in searches.
When it comes to SEO, local marketing isn't as difficult as many might think. A lot of tips for local SEO are easy to implement and have potential to impact your visibility on the Internet almost immediately.
21. Keep an Eye on the Competition
Lastly, don't be afraid to keep an eye on your direct competition. This doesn't mean you should copy what they do, however. Take a look at how they engage customers and see what you can do to improve upon it.
From content marketing to social interaction, let your competition work for you.
Grow Your Small Business with Good Marketing
I cannot guarantee that you'll find yourself in riches by promoting the business using these ideas. However, every one of them will make an impact on how successful you are. In the end, it will be the amount of effort you put in that will ensure the continuation of your company.