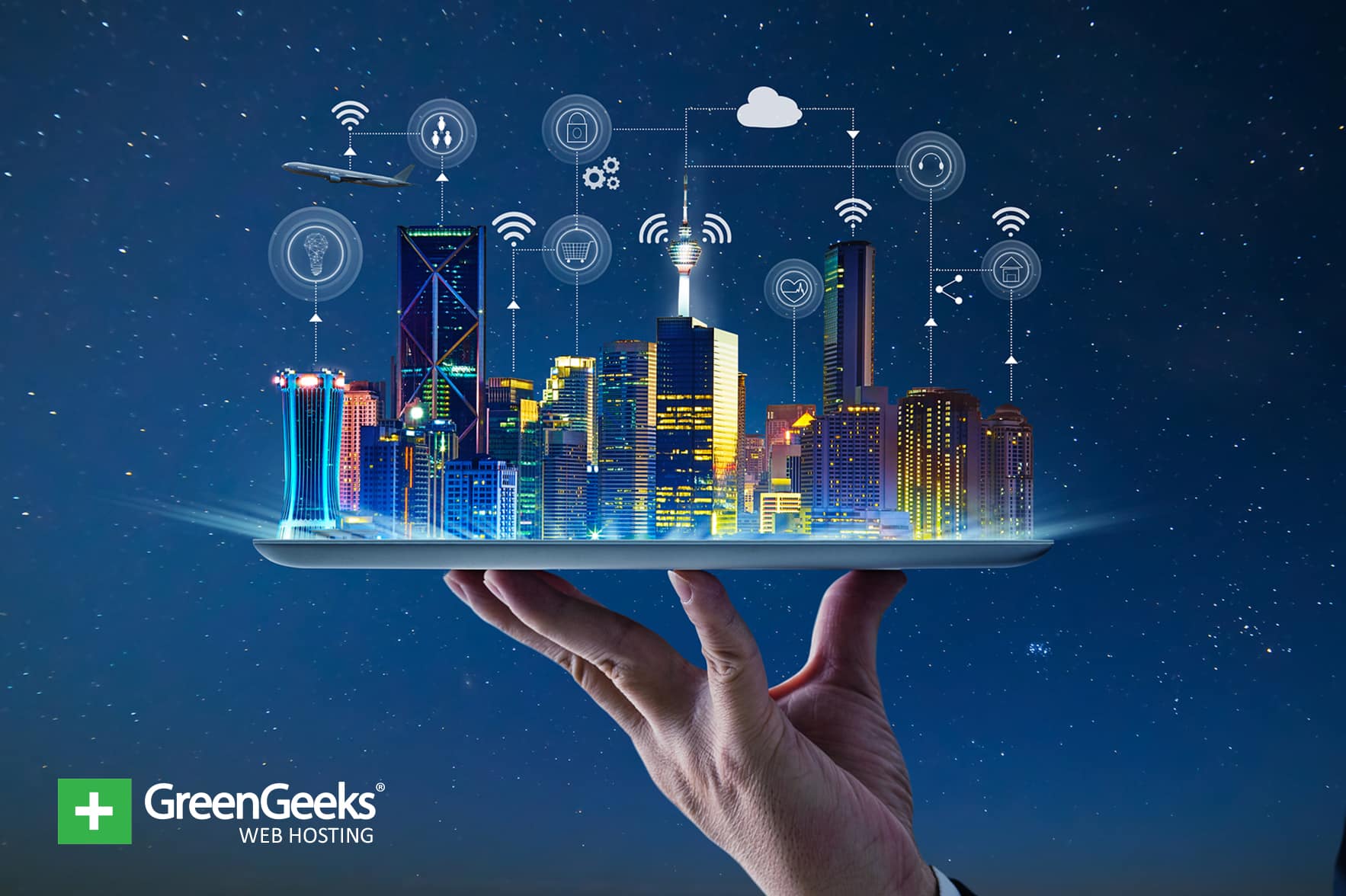 Technology is continuously paving the road for greater things both online and off. And with the progression of augmented reality, things are going to get far more interesting. In fact, it's reasonable to assume that augmented reality and SEO could eventually go hand-in-hand.
While it's still a relatively new technology, augmented reality has vast potential for creating an engaging atmosphere for potential customers. The trick is to use it in a way that will benefit your business and drive sales.
What is Augmented Reality?
A lot of people get confused between augmented reality and virtual reality. Although they are a bit similar, the two are very distinct from one another.
Augmented reality focuses more on changing your perception of the real world through various devices. The most common unit is that of the smartphone.
You probably already use a form of augmented reality if you use apps like Snapchat. Any time you add a silly face or a new filter to your video or pictures, you are indulging in AR.
One of the strongest proponents for AR is the video game industry. Pokemon Go is perhaps one of the most popular games in terms of AR as people use real-world imagery to immerse themselves in the game through the camera on a hand-held device.
And that's the key behind the effectiveness of AR…engagement.
The prospect of changing how the world around one appears is a great attraction for many. And the Internet can provide an immense amount of content for that imagery. Which is why the next logical step is to use augmented reality in search engine optimization.
How Augmented Reality Affects SEO
In a sense, AR and SEO may eventually develop a strong symbiotic relationship. As AR uses online data to improve its offerings, SEO benefits by creating a more engaged audience.
How can these two merge successfully while boosting your recognition online? That all depends on how much effort you put into SEO and augmented reality.
Here are eight ways in which augmented reality can impact SEO.
1. GEO Location Affects the Outcome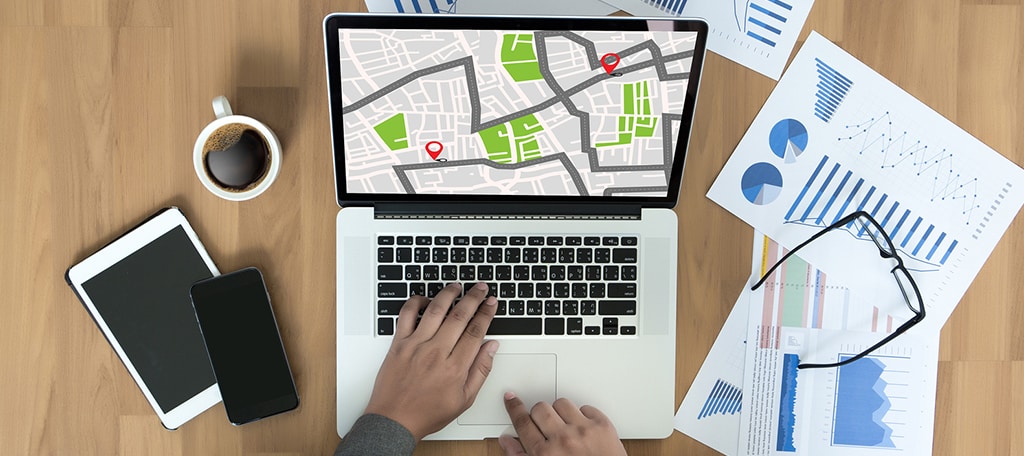 Search engines already put a lot of effort behind showing relevant results based on the geographic location of a user. In fact, the term "near me" is exceptionally popular while searching whether it's from a phone or a computer system.
Now, imagine if a user can point his or her phone down the street and see an interactive trail regarding how to find your business. A similar feature already exists as Google Maps can guide buyers to your location. But a "pathfinder" app would be far more engaging for many people.
Elements like this already exist in some apps. By using the physical location of the mobile device, information regarding the area is fed to apps of many kinds. This means your business information must be readily available for those platforms.
Think of how Pokemon Go works as geo location plays a part in how people play the game. There's more involved than just displaying invisible monsters to capture.
Did you know businesses often use "lures" to engage Pokemon Go players? These lures will populate random Pokemon near a business location for a short amount of time, effectively bringing player traffic to the location.
The reality of it is many businesses are benefiting from a marketing perspective by engaging players in augmented reality. The result is local recognition in terms of optimization.
2. Reviews Will Play a Major Part of Interaction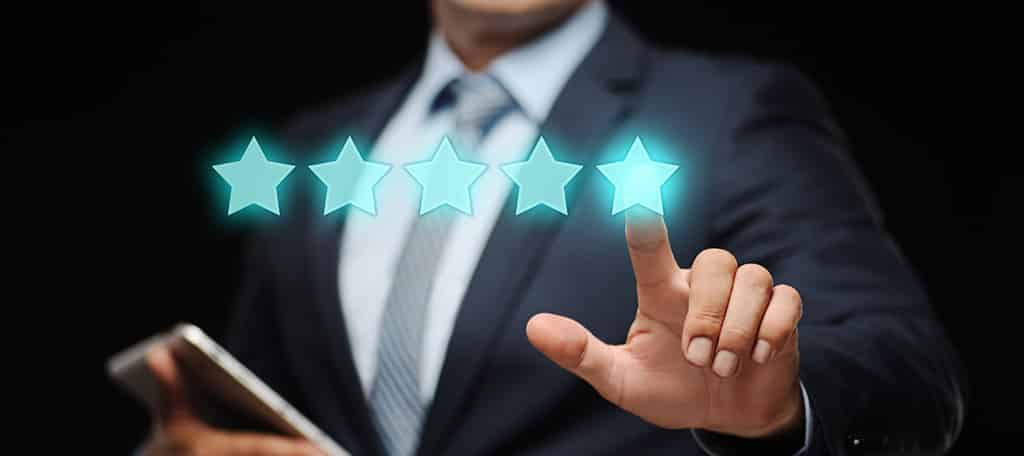 Gaming isn't the only aspect of AR that engages an audience. In fact, many apps are using online data to display reviews of a business while someone is pointing his or her smartphone at it.
The aspect of instantly pulling up business details using the camera on the smartphone drives the importance of combing augmented reality and local SEO practices. Otherwise, users may not realize they are aiming at a business while walking around town.
Reviews already play a big part in driving customers. In fact, about 84% of consumers trust online reviews as much as they trust suggestions from friends and family. Now, add the fact that people can simply point a phone at your business and have instant access to that information.
A lot of people are impulse shoppers. And visually confirming something about your business may immediately play a part in whether or not those buyers walk into your business location.
Don't think of reviews as just something people go to Yelp to read or browse in a Google search. These can also include customer input from specific products or services. Which puts more emphasis on adding those elements to your offerings on the website.
By aiming reviews for AR, you improve the overall impact. Search engines and AR apps alike will often share this information.
3. Social Media is Embracing AR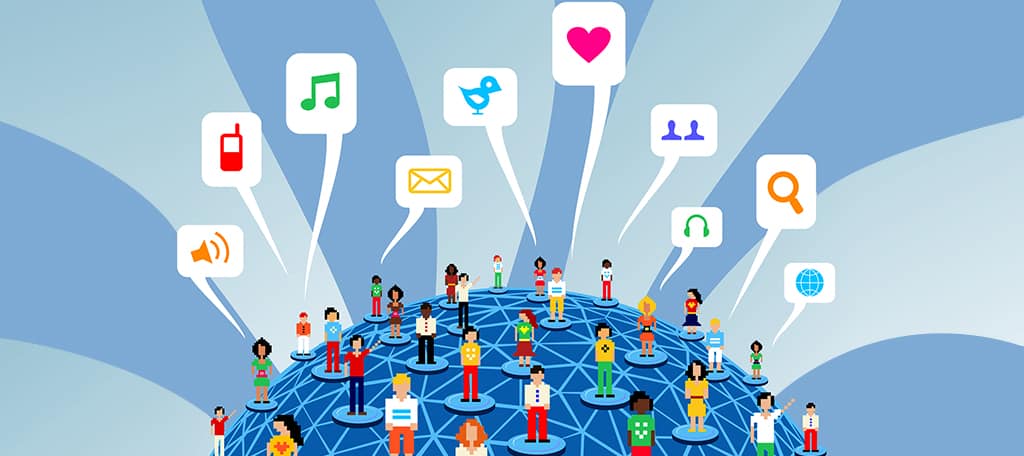 Because social media plays such an integral part of everyday life for many, it's only natural for sites like Facebook to embrace augmented reality. Especially when given how popular Snapchat became after each of its major updates for geofilters, overlays and ad placements.
What does this mean for optimization and marketing? It's simply another way to engage an audience outside of traditional advertising. And though some social apps are ahead of the game in terms of marketing, such as using Snapchat for business, popularity is going to spawn more competition. And more competition paves the way for innovation, affordable pricing and greater features overall.
Social media is an effective way to market your brand and create a loyal customer base. By including AR as it develops, you can easily add more engagement. One of the best parts is that most of these platforms are usable without additional spending.
That is, spending outside of investing your time.
Consider how just under 60% of Internet users prefer to watch videos on Facebook. Now add in the prospect of AR while displaying your videos to the masses. It would be like adding amazing icing on top of an already delicious cake.
The bottom line is the more social you are, the greater the impact you have on the audience. And including AR on those platforms only works to your advantage of connecting with your base customer.
4. User Experience is More of a Priority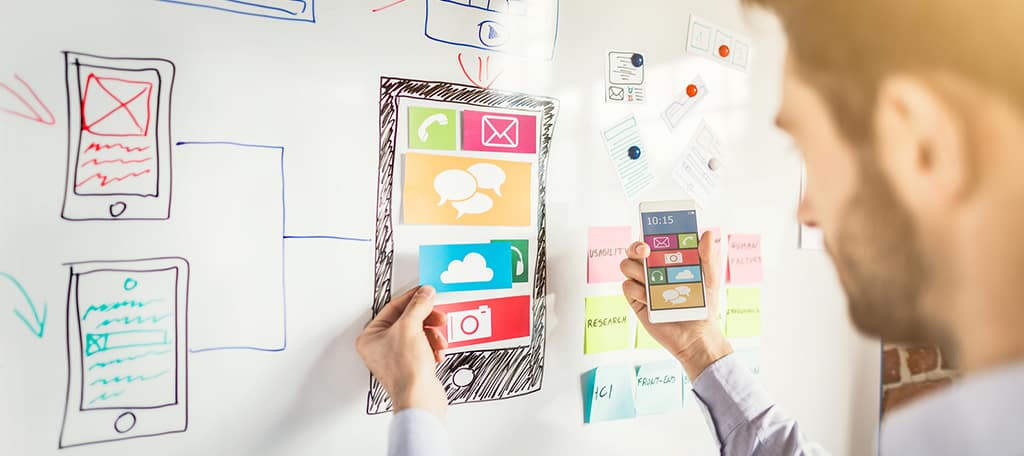 Creating the best user experience possible is already a vastly important aspect of boosting sales and leads. It's all about delivering quality materials on your site that users want. The same element drives augmented reality.
Like building a website, the AR experience is going to require information-rich content. It's this access to data that often works to improve a user's perception of a brand or website.
What does this mean for you as a business? It means you have to put effort into delivering every bit of detail possible in terms of data, especially if you plan on creating your own AR apps to enhance your business model.
For instance, a car dealership could show the make, model and year of a car in a random parking lot and display the information on someone's smartphone. But why stop there? Boosting the experience would include adding the blue book value, available colors, miles per gallon and more than may influence a person's decision to buy it.
Of course this is going to depend on the type of business you operate. However, it's details such as these that help boost sales and leads. And improving user experience strengthens any SEO campaign.
5. Overlay Images Put Products "In Hand"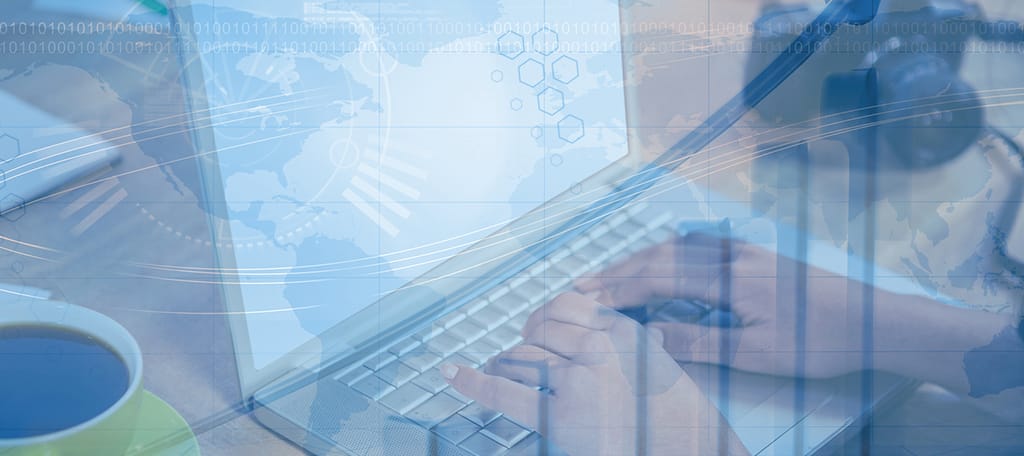 One of the coolest elements I've seen is the ability to place certain objects in your home through the use of augmented reality. For instance, I could see what a particular couch looked like in my living room by using an app and my phone.
About 88% of customers will research a product online before making a purchase. This number is the driving force behind why so many companies put effort to make their brand and products visible on the Internet. What if someone could then also use the product's image to see what it looks like in real-life?
Physical measurements, spatial orientation and other aspects of a product are easily calculated by today's hand-held devices. This gives one an accurate sense of what a product would look like whether it's a car sitting in the driveway or a new comforter on the bed.
If your product entered this realm of possibility, it may offer an incredible incentive for consumers to use your app.
Companies like Ikea are already rolling out AR apps to sell their products. It's only a matter of time before the software becomes as prevalent for a business as the company website.
Being friendly to AR only improves the impact products and services have in search results. Before long, people will specifically look for things online they can see in a simulated 3-D environment.
6. Boosting Interactivity on Websites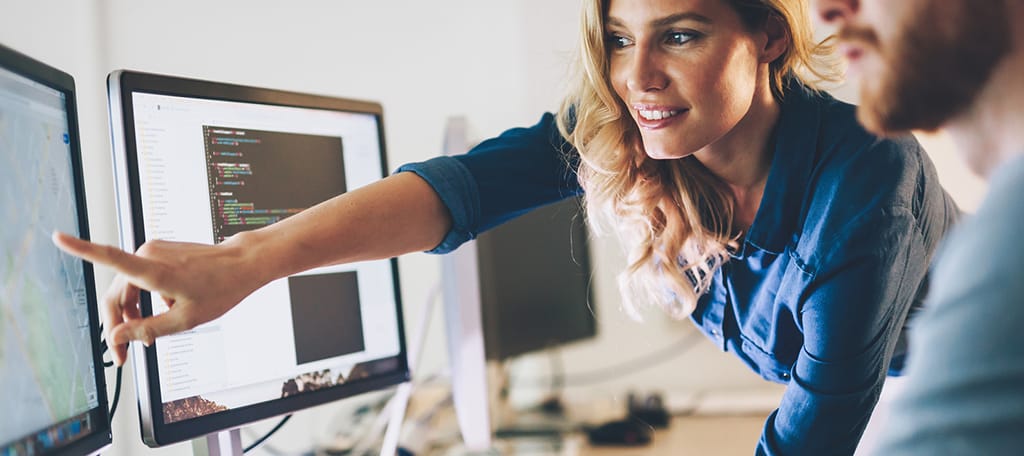 It's pretty much common knowledge by now that boosting the user experience on a website improves sales and leads. It's all about creating an environment people want to be a part of. And now, you can include AR in site design.
Although the technology is relatively new and still developing, users are capable of holding up their phones to face the monitor to experience something new. Using what is called, "AR-Code," you can augment your site to show 3D images only visible by a smartphone.
This has great potential to engage the audience as you can show special hidden promo codes, image renderings of products and anything else your imagination can conjure.
Google analytics includes reports that will help you improve SEO such as how much time people spend looking at your content. Imagine if you could keep them on your site for extended periods of time by immersing guests in an interactive element such as AR.
And I'm not including the potential to drive traffic to your site once you share on social media that you offer AR product reviews. This has incredible potential to drive curious people as well as serious shoppers.
Again, keep in mind that this technology is still in its infancy. On the other hand, it may do you well to get in on the ground floor of AR-enhanced websites. And developments like this may be instrumental in future search results as AR popularity increases.
7. Storytelling Will Have a Bigger Role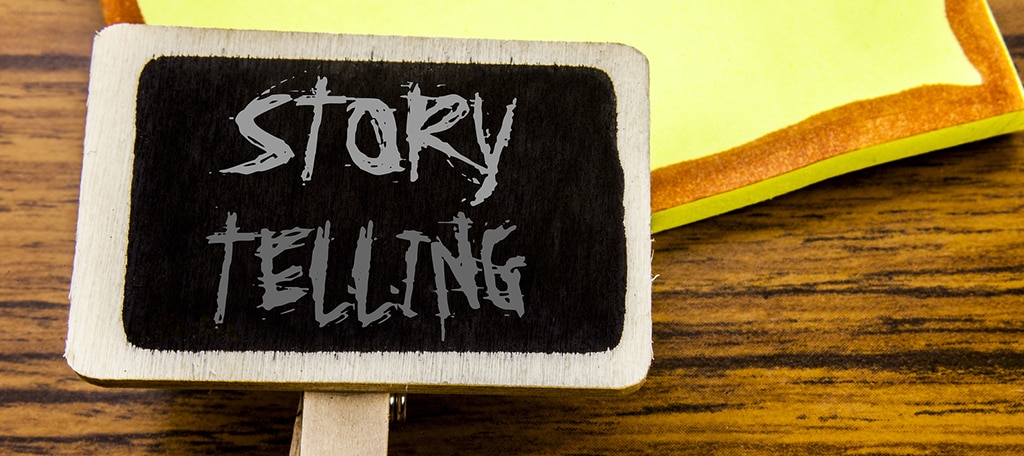 Storytelling is a growing practice for many on the Internet when it comes to optimizing content. In fact, it's among the most efficient ways to use apps like Snapchat. This is because it delivers a way to immerse potential consumers through entertainment and information sharing.
Many people like the idea of becoming part of the story when it comes to business engagement. It's part of the reason why being more conversational on social media is more effective at driving a fan following.
And AR is going to amplify the experience as users can actually feel like they are inside the story itself.
But what is storytelling in augmented reality? Imagine holding your phone up in your living room and seeing a representation of the Statue of Liberty. Now, imagine being able to walk around the statue to see it from various angles all the while text gives you information on specific parts your camera is aimed at.
This is just one example of how AR can involve a story to engage the audience. What could you do with a product placement? Perhaps you could include a myriad of facts depending on the part of a product customers are focusing on.
8. Fueling the Rise of AR Ad Space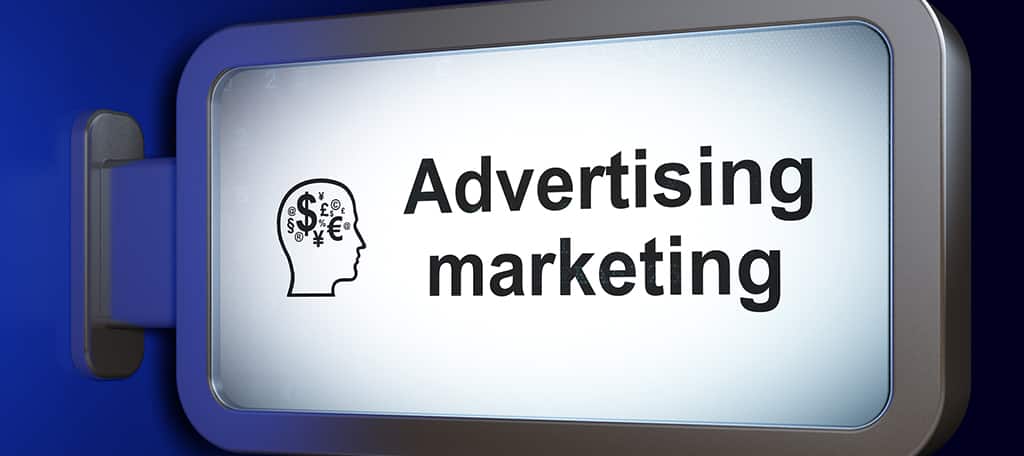 In the early 2000s, Second Life was an online game very similar to The Sims. You were able to create an online character and interact with people all over the world. The game became so popular, people were capable of making a living by selling digital real estate, owning online night clubs and selling products or services.
After a time, brands began buying advertisement space in Second Life just as they would a billboard in reality.
The example of Second Life is similar to how augmented reality is beginning to unfold.
As more developers create apps to influence the appearance of real-life from a smartphone, businesses are considering using the digital realm to include various advertisements. You already see a version of this when businesses promote filters in Snapchat.
And it's not just apps that are being affected by business advertising space in augmented reality. Even Facebook is developing methods to allow companies to include AR-based ads to sell products to users of the social network. For example, you can see what you look like while wearing a pair or designer sunglasses.
Before long, it will probably be as common place to add an AR advertisement to your strategy as it is to include pay-per-click campaigns. But I suspect the AR ad will perform better depending on the available features and what you're selling.
Engage Visitors in Every Reality
The actual future of augmented reality in SEO is uncertain. However, many brands and developers are pushing the limits of how these two affect each other. It will be interesting to see what becomes available over the next decade. But you can bet it's going to be nothing short of amazing.