Videos are some of the most engaging and effective forms of content on the Internet. In fact, it's estimated by 2021 that video will account for about 82% of all Internet traffic by consumers.
Which means having a good video marketing strategy is as important as any other kind of content you create. Don't get me wrong, people will still read blogs. But it's video that is taking the Internet by storm.
As this is such a vital component, you'll need to have an effective method to deliver video content.
Why a Video Marketing Strategy is Imperative Today
There's a reason why YouTube is one of the most accessed websites on the Internet. It's the largest hub of video in the world. And every day, more than one billion hours worth of content is seen.
And this doesn't count the amount of time people spend watching Facebook videos, Twitch live streams or Vimeo content.
To put it simply, most people would rather watch video than read content.
This is one of the biggest reasons why video marketing is so effective. And if the feed is engaging, it's far easier to build a fan-base and strengthen loyal customer relations.
So, let's take a look at 20 best methods for developing a video marketing strategy.
1. Know What Tools You'll Need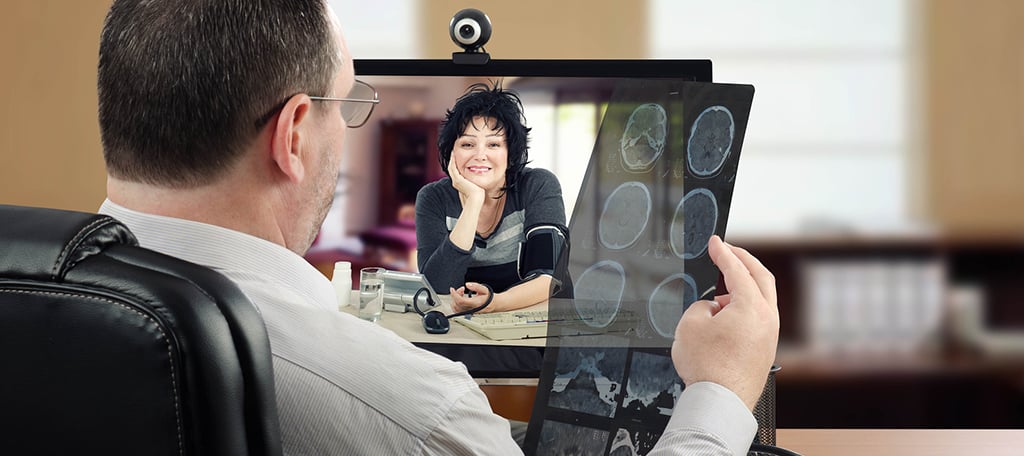 In reality, it doesn't take much to start making videos today. In fact, a lot of popular YouTubers started with little more than a basic webcam.
But if you want to create something professional, you'll need a good camera and editing software. You'll also need to consider lighting, a microphone and a decent computer setup to edit and upload video content.
Make a list of the things you'll need to create your videos. It'll help you establish a budget for your video marketing strategy.
2. Stick with a Budget
Perhaps one of the most difficult elements to creating videos, especially for beginners, is sticking to a budget. It's incredibly easy to invest a lot of money into equipment you think you'll need.
Honestly, you probably don't need absolute high-end gear when starting out.
If you're on a strict budget, let the video's return-on-investment add more to the setup. For instance, use an $80 HD webcam and buy better equipment if the videos bring in more sales and leads.
3. Know Your Target Audience
Before you can start creating videos, you need to know what kind of content your audience wants to see. After all, you're trying to engage specific consumers.
I mean, you wouldn't want to dive into political news if your company evolves around yard equipment and lawn care.
Remember, about 64% of people are likely to buy a product after watching a video about it. This is why you want to cater to your target market. It could increase sales of products and services quite a bit.
4. Establish What Kind of Videos to Make
The types of videos you make will influence the people you attract. And it's important to note that not everyone is going to appreciate different styles of content.
While some people thrive on How-To videos, others will find industry news more engaging.
Types of videos that are often the most effective include:
Tutorials or educational
Product or service reviews
Entertaining and Humorous
Personal Vlogs or behind-the-scenes
Interviews
Presentations
Live stream events
Keep in mind that 80% of people would rather watch a live stream event over reading a blog post. And systems like YouTube, Twitch and Facebook make live streaming a simple prospect.
5. Schedule Regular Video Uploads
One of the most important keys to remember for building a good video marketing strategy is upload consistency. Viewers love it when creators stick to a schedule for delivering content.
I've seen many YouTubers catch a lot of flack simply because they were a few hours late in producing a regular show.
Reliability is vastly important if you're trying to build a loyal audience. People need to know that your content is available at a specific time.
6. Write Engaging Scripts
Video scripts are great for many reasons. First of all, they help you keep on topic without getting derailed. It's too easy to veer off when you try to "wing it" or improvise.
I'm not saying that you shouldn't improvise. But having a set script makes sure you get everything you want in the video without forgetting talking points or highlights.
It'll save time in having to re-shoot a video because something was left out.
7. Have Videos Planned Ahead of Time
Don't wait until the last minute to plan your videos. Some of the most successful video producers will have a content plan months in advance.
You don't want a video to seem rushed and unprepared.
Take time to plan out what you're producing, the points you want to cover and highlights that are important to the viewer.
8. Prepare the Video Studio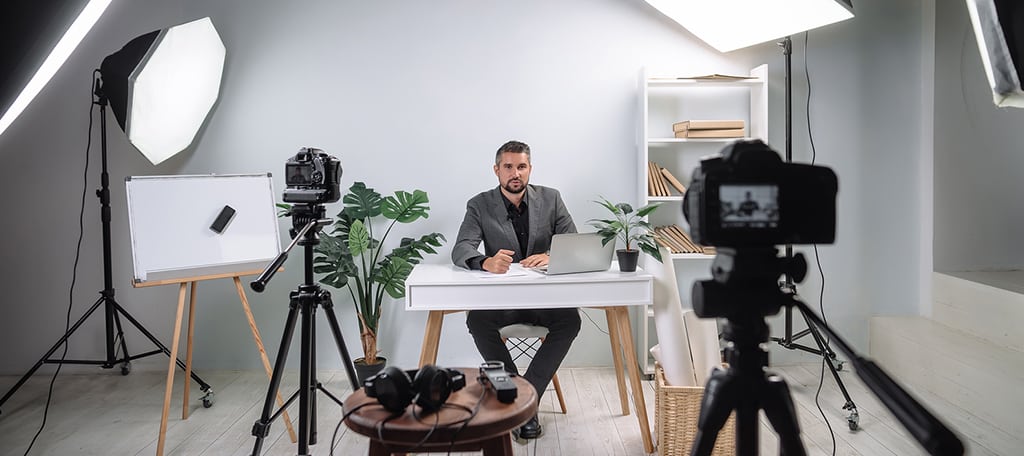 Your video studio is going to play a massive role in how your video marketing platform performs. The backdrop, ambient lighting and anything else in the line-of-site of the viewer is going to influence his or her opinion of the content.
For instance, what if you're in the middle of a video and the neighbor decides to run a lawnmower? Do you re-shoot the segment or ignore the sound of a humming mower?
Ideally, you would want a silent location with good lighting. And paying attention to what the background looks like on camera wouldn't hurt, either.
9. Interact with the Audience
Making the audience part of the show is a proven way of increasing views, likes, and shares. It's why many YouTube creators will ask for comments about a topic or even read past comments from other videos.
It's all about giving viewers options and making it seem like their opinions matter. Think of how popular Twitch is as viewers can directly ask the broadcaster questions during the video.
You don't want to just put up a video and call it good. Be social with your viewers.
10. Have Fun with 360° Video and VR
Even though it takes a bit more effort to create an awesome 360° video, the end results are worth it in the long run. For instance, 360° video has a 14% higher return-on-investment than standard videos.
Even 360° photos have a 300% higher click-through-rate.
Virtual reality puts viewers directly into an environment. They can see and hear everything going on just like if they were really in attendance.
11. Engage Viewers with AR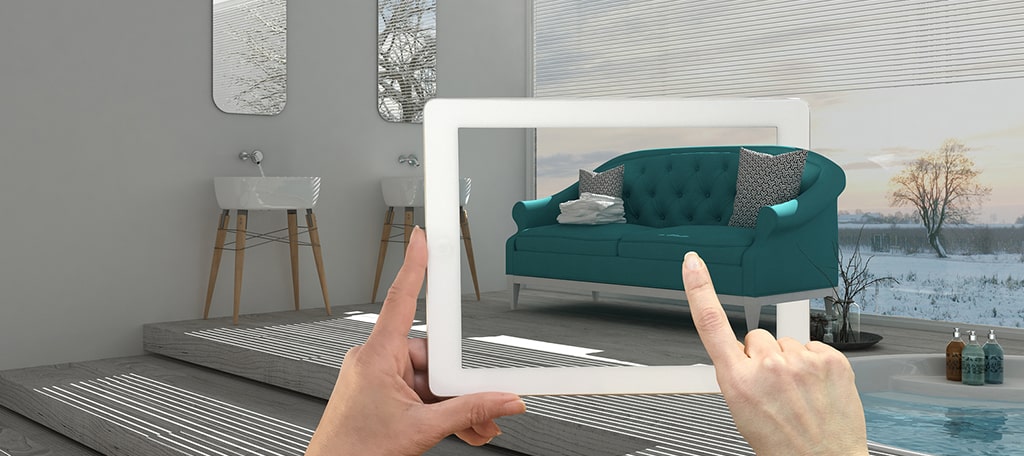 Like 360° Video and VR, augmented reality is a bit more time-consuming and costly to invest. However, it also provides an incredible experience from the viewer's perspective.
It's one of the reasons why so many people invest in Snapchat marketing.
Consider how experts believe one billion users will engage with augmented reality by 2020. That's roughly 14% of the entire population of Earth.
12. Find the Best Background Music
Would you like a bit of background music to enhance your video marketing strategy? Your viewers might. However, not all video marketers will include a background sound for their content.
This is perhaps one of those trial-and-error situations. Test the video with music and see how well it does compared to one without.
Just make sure you have copyright claims to the music or use something that is "Creative Commons" licensed. Otherwise, the original creator could file a DMCA take-down strike against your video.
Also, make sure the music matches the tone and mood of the video.
13. Using the Best Actors and Talent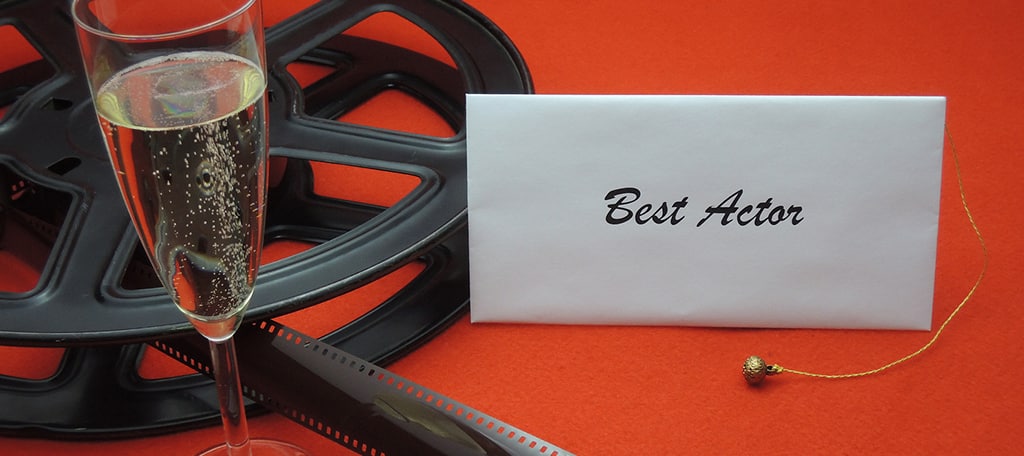 One of the most important aspects of creating video content is who you have sitting in front of the camera. Viewers are going to relate to the actor or talent and associate the individual with your business.
Which means you may want to find someone with a bit of charisma. And I'm not talking about just general looks or being attractive.
Charisma is how people perceive an individual. Having someone who is likable, clear-spoken and engaging can greatly influence the success of the video campaign.
14. Have a Unique Personality
If you really want your videos to stand out, you need to promote a unique personality to your brand. Of course, you also want to make sure it's accepted by your target audience.
You wouldn't want to use vulgar language if you're creating content for kids.
The tone of voice used in the content is also a driving factor for success. For instance, very few people are going to be engaged by a video if your talent is emotionless, monotone and otherwise drab.
15. Make Videos All About the Viewers
How to do video marketing well includes the ability to make the content about the viewer. If it's a product review, you want to show how it will benefit the watcher. If it's a tutorial, make sure instructions are clear and concise.
You're not merely creating something you like. It's all about the audience and demonstrating to them why they should watch your videos.
The bottom line is your viewers need to find quality in your content. Ask yourself, "What will a viewer get from watching this video?"
16. Be Consistent with Branding
When creating your videos, be consistent with how you brand. This includes elements such as:
Logo placement
Color schemes
Tone of voice and excitement level
Music styles, if you're using background music
Intros and Outros to videos
It's OK to experiment to find what works best. But once you find an optimal strategy for branding, stick with it. Changing things up could cause confusion or even frustrate the audience.
17. End with a Call to Action
A call to action within a video increases clicks by 380%! In fact, it's such an important aspect to a video marketing strategy that most YouTube creators use similar tactics to improve engagement.
For example, watch any top-performing YouTube channel and notice how each will instruct viewers to "like and subscribe to the channel" in some fashion. Another CTA is to ask viewers a question directly while telling them to reply in the comment section.
My point is a call to action within a video is important and has great potential to resonate within the viewer.
18. Hosting the Video
The right hosting is an important facet to a strong video marketing strategy. You could upload the videos directly to your self-hosted website, which gives you superior control of the content.
However, some people choose to use platforms like YouTube. You can share the video easily, embed it directly to your website and reach an audience on the platform who may not realize your business exists.
Another reason to use YouTube is how sometimes the videos are displayed in Google search results.
Use a system that is ideal for you. YouTube, Facebook, and Twitch are the most popular, and each comes with its own benefits and drawbacks.
There's nothing wrong with experimenting a bit to find what works best for you. In fact, many people will use all three of these social hubs to expand their target market.
19. How Will You Distribute the Video?
Once the video is ready, you need to have a good plan for distribution. This is another reason why I like YouTube…it's easy to send your videos to the most prominent social sites on the Internet.
You also don't want to forget about email. Some of the best email marketing services include embedded video content.
Don't simply rely on search results to attract an audience. Be active and promote your video in as many places as possible.
No one is going to watch if they don't know the video exists.
20. Keep an Eye on Analytic Data
Finally, always keep an eye on analytical data. How your videos perform is crucial if you want to improve or understand if your video marketing strategy is working.
Nearly every major system has some kind of in-depth report regarding statistical information about a video.
For example, YouTube has its own data while giving you the option to connect Google Analytics for even greater reporting.
Even Twitch has a good format for analyzing visitors of the live video feed.
Get the Most out of a Video Content Strategy
Having a customized video marketing strategy for your organization has excellent potential to increase sales and leads. As long as the video isn't too "salesy," it can easily engage an audience.
Any businesses could implement a video marketing strategy. Whether you're creating a how-to video to help customers or diving into industry news, you can easily engage your target audience.
While it may take a bit of trial and error to find the best methods, the end results are worth the effort.