It is almost time for the most romantic day of the year, and just like every other holiday, you can customize your WordPress website with some fashionable Valentine's Day themes. Doing so can benefit your website greatly, especially if you are hoping to cash in on extra sales.
Why Use A Valentine's Day Theme in WordPress?
While you may not be getting Valentine's Day off, it is a holiday that drives sales. And having a website, especially one focused on eCommerce, you need to capitalize on that.
First, let's look at what is typically sold or sees a big boost during Valentine's Day. You have your more traditional items like chocolates, flowers, and cards.
On top of this, you can see large increases in jewelry and clothes sales because they make great gifts.
Looking even deeper if you have a restaurant, you will probably have a lot more reservations or takeout orders on this day.
In some cases, companies rely on specific holidays to make it through the year. For example, 40% of a florist's business comes from just Valentine's Day. While this probably doesn't surprise anyone, it is a huge risk. Not doing good on this day could end your business or make it exceptionally difficult to stay afloat the rest of the year.
Thus, you need to make sure your website is helping you cash in on the holiday. This could be as simple as just changing the color to pink or red for the month.
In some cases, this may even be enough to remind someone that Valentine's Day is here and they go into panic mode and start shopping.
Free Vs.Premium Themes
It is important to understand the difference between these two types of themes.
Obviously, there is a price tag difference. One costs money while the other does not. That by itself is enough to scare away some developers from premium themes.
However, if you look deeper, you will realize that the level of support and additional features like plugins can easily justify the price of a premium theme.
At the same point, being forced to use certain plugins is also a huge negative for many developers.
Bottom line, if you are going to purchase a premium plugin, make sure you are actually going to use all of the features it offers. Otherwise, you are paying for things you simply don't need.
Does Every Website Need to Decorate
Depending on the nature of your website, you may realize that decorating for Valentine's Day, or any holiday, may not be in your interest.
Forcing up decorations may have the opposite effect. Many visitors simply do not like change.
In this case, knowing your target audience can help you decide if holiday decorations are wise or not.
19 Valentine's Day Themes for WordPress
I have put together a list of both free and premium themes that look like they are perfect for Valentine's Day. And since there are so many to choose from, this list is really only a fraction of what you can find by searching through the WordPress theme directory.
Keep in mind there are thousands of themes to choose from, and simply changing the color scheme of your current one may be more than enough. In fact, I personally recommend modifying your current theme instead of picking out a new one.
This can save you a lot of work.
1. Valentine Store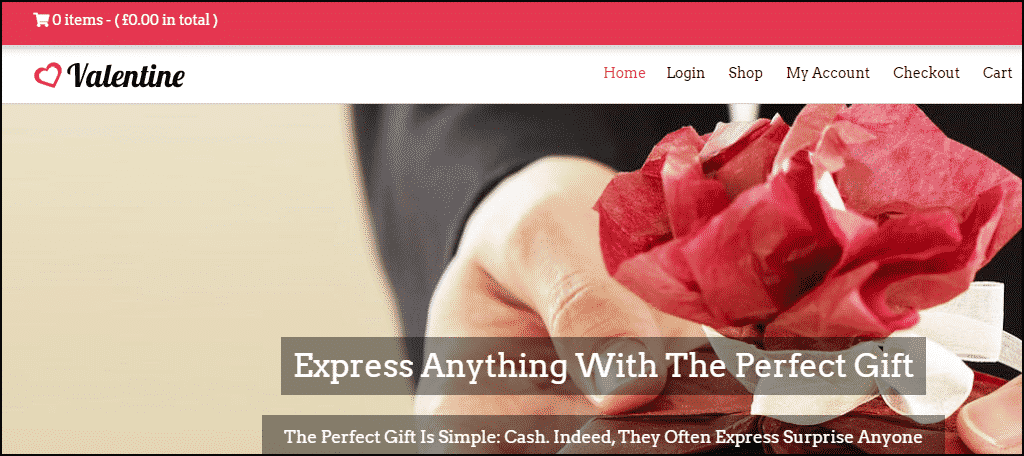 The Valentine Store theme is a premium theme made for e-commerce websites. It uses a red, white, and pink color scheme and comes preloaded with a working cart system, blog page, contact page and is fully responsive.
It is also worth mentioning that you can change the color scheme, which means you can use it for other occasions.
2. Pink Personal Blogily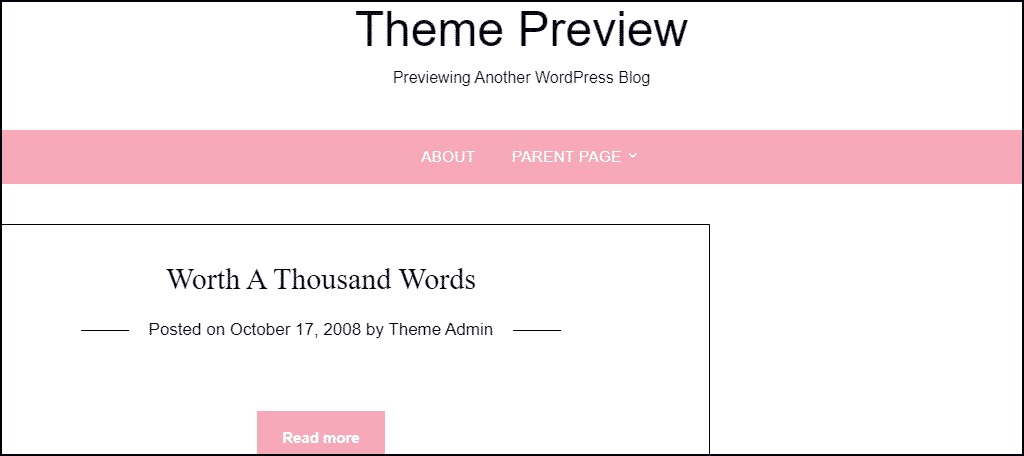 Pink Personal Blogily is a free theme that is intended for personal and lifestyle blogs. The pink and white color scheme makes it a great choice to use during Valentine's Day and the style is great for other kinds of blogs as well.
The theme is responsive, very fast, and SEO friendly.
3. MH FeminineMag
MH FeminineMag is a free theme intended for magazine websites. It is comprised of a pink color scheme that uses two different shades. You do have an option to change the theme, which will make it easier to change for other holidays or just year-round activity.
It also has multiple layout options to choose from, which means there will be no shortage of customization.
4. Flone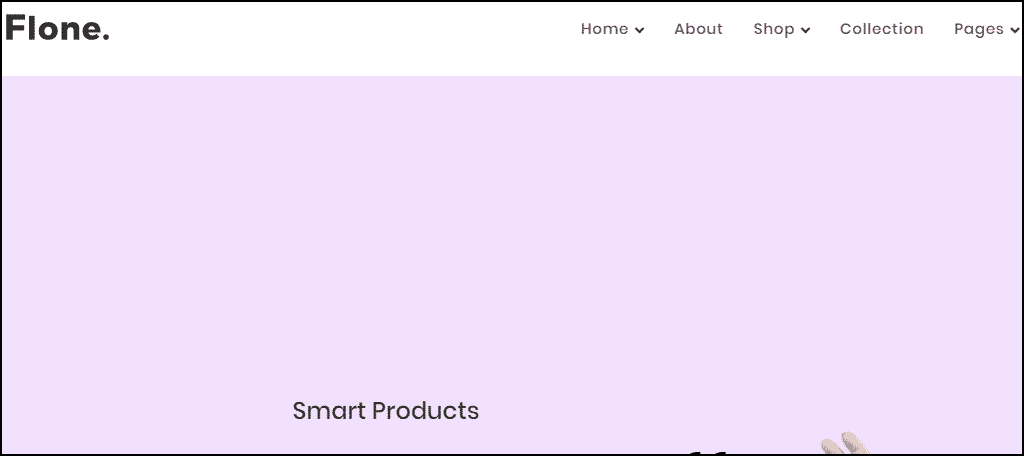 Flone is a premium theme made for WordPress stores that use WooCommerce. It boasts a wide array of features related to e-commerce including a cart system, contact forms, maps, product videos, responsive design and many more.
Its biggest strength has to be its lightning-fast speeds that received an A score on GTMetrix.
5. Haxel
Haxel is a free theme intended for bloggers. It uses a sleek design that utilizes red as the main color. You can take advantage of the custom showcase areas to add some festive Valentine's Day graphics to the website.
And, of course, the theme is fully responsive, so you don't have to worry about mobile users.
6. Just Pink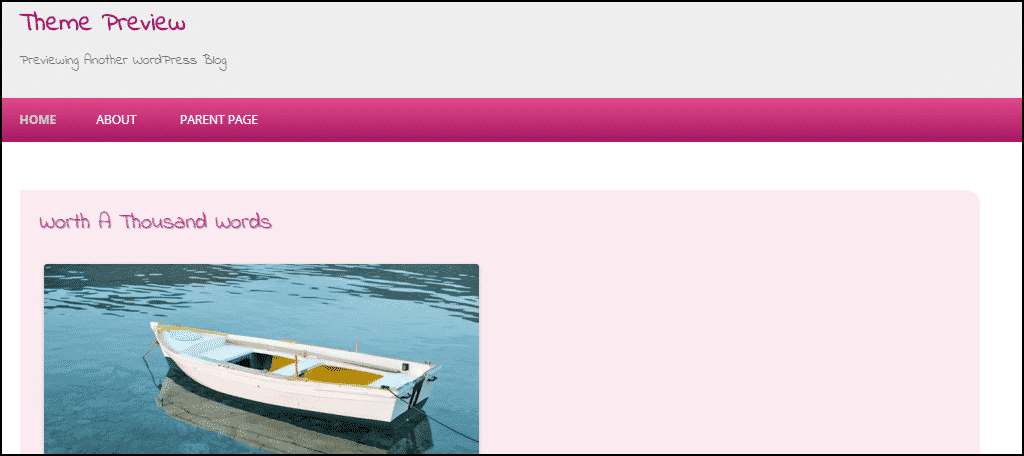 Just Pink is a free theme and it is actually a child theme of Twenty Twelve. The difference between the two is simply that this one is, well, pink.
If you are a fan of the Twenty Twelve theme, this is definitely the Valentine's Day theme for you.
This is also a perfect example of what a simple color modification can do to any theme. If you have the knowledge, you can swap the colors on any theme to fit your needs.
7. Dhara
Dhara is a free fashion theme that can be used for multiple purposes. The design is fully customizable offering multiple layouts and customization options.
This theme utilizes a pink color scheme that makes it a great choice for Valentine's Day.
8. Elegant Pink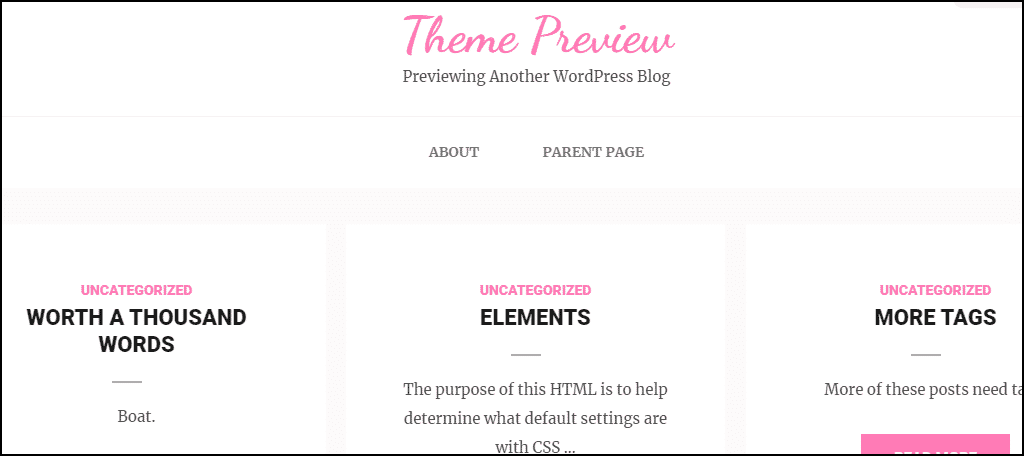 Elegant Pink is a free theme that is intended for blogs, magazines, and photo gallery usage. As the name would imply, the theme utilizes a pink color scheme making it a perfect choice for Valentine's Day.
A unique feature this theme offers is the Pinterest style layout, which is perfect for phot gallery builders.
9. Love Hearts
Love Hearts is a premium theme that is intended for dating websites. The theme offers a red color scheme and has multiple hearts that are both fitting for regular dating websites and Valentine's Day.
As with most premium themes, this one comes fully loaded with lots of extra features to help you get started.
10. Panadero Bakery
Panadero Bakery is a free theme made for, you guessed it, bakeries. It can also be used for restaurants as well. The theme utilizes a pink color scheme which makes it perfect for advertising Valentine's Day specials to your customers.
The theme is fully compatible with WooCommerce and comes with a plethora of customization options to choose from.
Just remember to have some holiday specials to entice customers.
11. True Love
Valentine's Day is actually the second most popular day to propose, right after Christmas. Thus, if you run a wedding website, you need to be ready for the influx of new customers.
True Love is a premium theme that is built for wedding planners. And it has a red color scheme with heart effects that make it perfect for a holiday makeover.
In fact, this theme is perfect year-round for wedding planners.
12. Parallaxis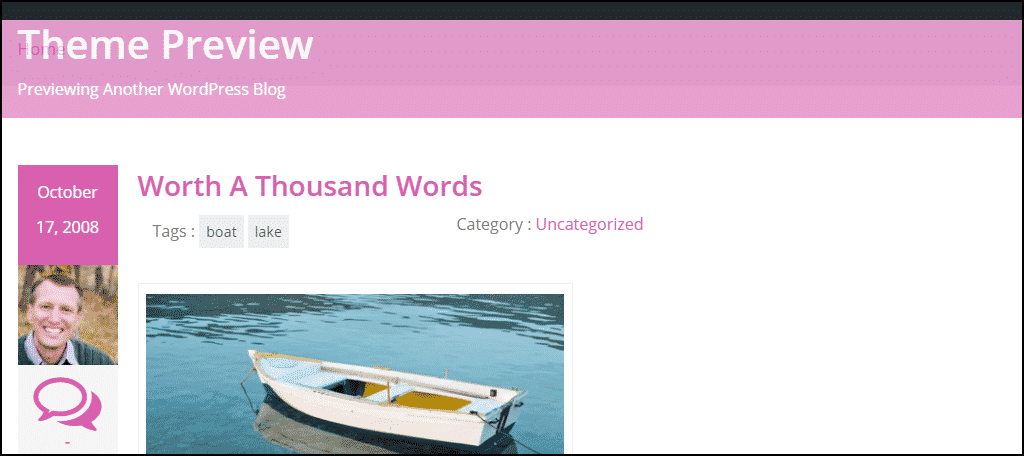 Theme is no longer available.
13. Cerise
Theme is no longer available.
14. Feminine Pink
Pink? Check. Flowers? Check. Feminine Pink is another free theme that is perfect to use during February. It is actually the child theme of Elegant Pink, which I mentioned previously.
The sleek design it offers can be used to build a website in just about any category.
15. Bake-a-cake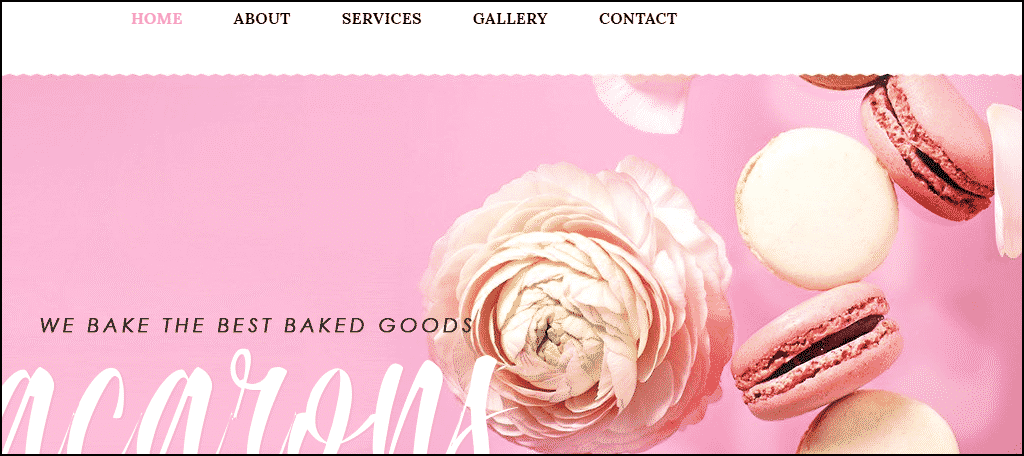 Bake-a-cake is a premium theme for WordPress with a focus on the needs of a bakery. It utilizes a pink color scheme that is perfect for Valentine's Day.
This theme was built using Elementor and comes equipped with multiple plugins like Jet Family. And thanks to these additional plugins, you will have a lot of customization options to choose from.
16. BB Ecommerce Store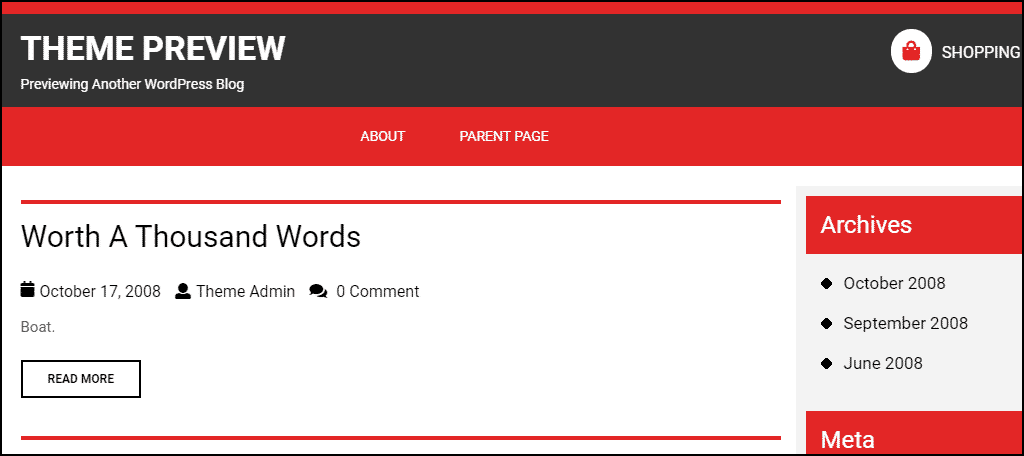 BB Ecommerce Store is a free theme built for eCommerce and blogs. This theme utilizes a black and red color scheme. The red color really stands out and would pair well with heart effects if you choose to add them.
It has all of the features you would expect from an eCommerce focused theme including responsive design, SEO friendly, WooCommerce compatible, and more.
17. Decor Lite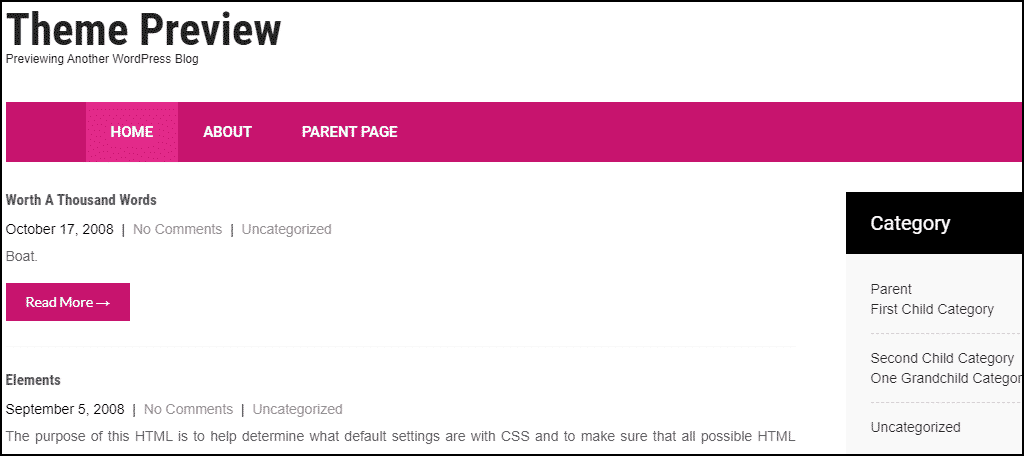 Decor Lite is a free theme that is intended for interior decorations, home furnishings, landscape, and similar topics. As you probably guessed by now, it uses a pink color scheme.
Decor is eCommerce capable, mobile, and SEO friendly with plenty of additional customization options available.
18. Raudra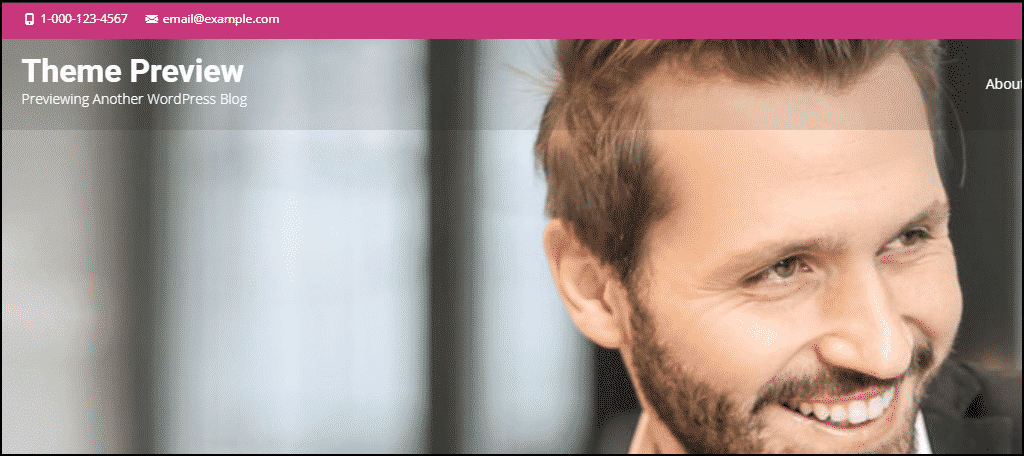 Rauder is a free theme created for any type of website from blogs to eCommerce. It is the child theme of i-excel, which has a similar design. The main difference between the two from a visual standpoint is the large display area.
Rauder boasts a much larger one, which could be more ideal for some websites.
19. Crimson Rose
Crimson Rose is a free theme with perhaps the coolest name on this list. It is a theme that can do just about anything depending on how the developers choose.
It has plenty of customization options to use like two and three columns. It's elegant without being too flashy.
Customize Your Theme
If you were hoping to have more themes featuring hearts and flowers, you may notice a lack of them. And that is simply because there are not many available.
In fact, you may have just found a niche market if you are a theme designer.
In reality, you are going to pick a theme and customize it to have these types of effects. This can be done through custom CSS or HTML. Of course, this can be difficult without the proper coding knowledge, but thankfully we have Google.
A quick Google search can help you locate usable lines of code that can help you add anything to your website. All it takes is knowing how to copy and paste.
Try Using Plugins
Luckily, WordPress has thousands of plugins to choose from and many of them actually add Valentine effects. That means you can add a variety of effects without coding knowledge.
One of the best plugin recommendations I can offer is the Weather Effect plugin. Don't let the name deceive you, this plugin allows you to decorate your website with weather as well as other holiday effects.
This includes heart animations, balloons, roses, and more for Valentine's Day. It also covers other holidays by offering Santas, snowmen, and snow for Christmas and even Holloween options.
Just remember to make sure any effects you add do not get in the way of the content of your website. Or worse, slow down your page load time. Speed is one of the many factors that search engines use to rank your website.
Don't Forget To Offer Deals
Just making your website festive by using Valentine's Day themes is not enough. Give customers a reason to check out your new design by offering a deal for this romantic holiday.
This can help drive business if done right through an email marketing system.
Of course, if you are not selling products, make sure to create holiday-centric content. This could be as simple as creating a blog post about your most successful and unsuccessful Valentine's Days.
Just don't add a new theme and expect a lot of success from your site. Go beyond the visual elements and give visitors a reason to come back for more.