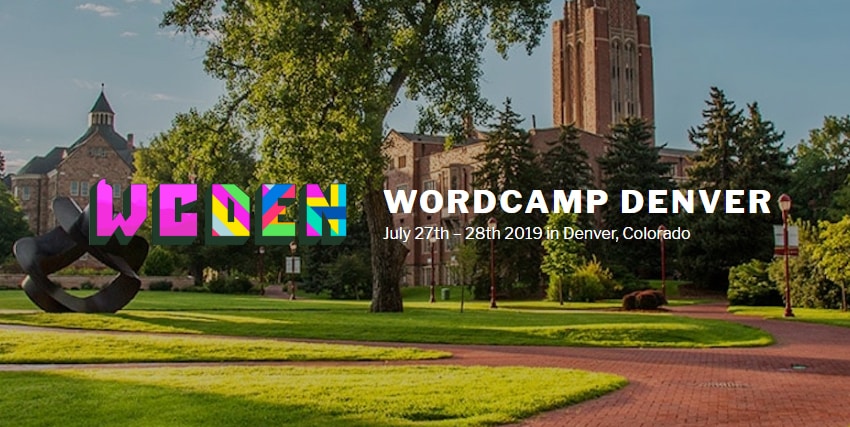 On July 27th and 28th, WordCamp Denver takes place at the University of Denver. And GreenGeeks will be there to talk with attendees and hand out some awesome swag. This year, our very own Trey Gardner, Anna Gargioni and I will be available.
This will truly be a great experience, especially since this WordCamp is on my home turf. Not only is Denver a great place to visit, but it saves me from a long flight back and forth.
What to Expect at WordCamp Denver
The majority of the talks at this WordCamp are centered around Saturday. However, Sunday the 28th includes a variety of excellent workshops that any WordPress user would find valuable.
For instance, you can attend:
And if you're interested in attending WordCamp Denver for the workshops, there are several spanning from building your own WordPress plugin to learning SEO basics.
Fun Facts About Denver, Colorado
While you're at WordCamp, remember to take a few moments and explore Denver. Out of the many places I've lived in the past, Colorado is where I call home…and for good reason.
For instance:
Contrary to what some believe, Denver is not really "in the mountains." In fact, it is more "near" than anything. However, you can see about 200 peaks of the mountains along Denver's skyline.
If you like the sun, Denver has more hours of daylight per year than places like San Diego. And although the mountains are covered by snow for large portions of the year, the actual city of Denver is dryer than Phoenix during the winter.
Denver is named the Mile-High City for a reason. From a specific step at the State Capitol Building, you'll be standing exactly 5,280 feet above sea level. This means the reduced atmosphere alters a variety of things such as drinking alcohol or even brewing coffee.
This is on top of having one of the most unique park systems in the United States. In fact, one of my favorite places to go is the famous Red Rocks Amphitheatre.
Looking Forward to WordCamp Denver
With all the amazing talks located in a beautiful locale, WordCamp Denver is sure to be one you won't want to miss. So stop by and say, "hi" to Trey, Anna and I and grab some GreenGeeks swag.
I'd like to thank the organizers, sponsors, volunteers and especially the attendees. Without your support, we wouldn't be able to host this incredible community located at my doorstep.
I'll see you all this weekend!