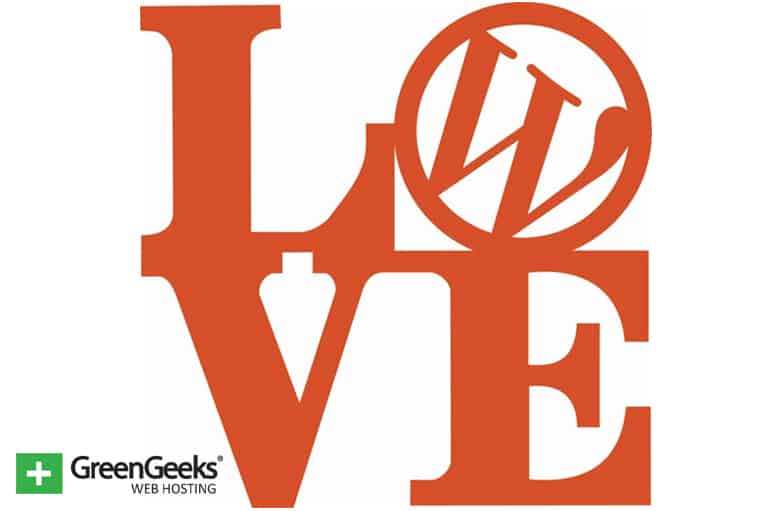 GreenGeeks Web Hosting will be sponsoring WordCamp Philadelphia which will be held October 27th & 28th, 2018 at University of the Sciences in Philadelphia.
"WordCamp Philly is intended to be the premiere WordPress-related technical conference in Philadelphia. It is a larger, two-day event with a Saturday full of learning opportunities for everyone who attends."
If you're interested in attending WordCamp Philly, snag a ticket while you still can!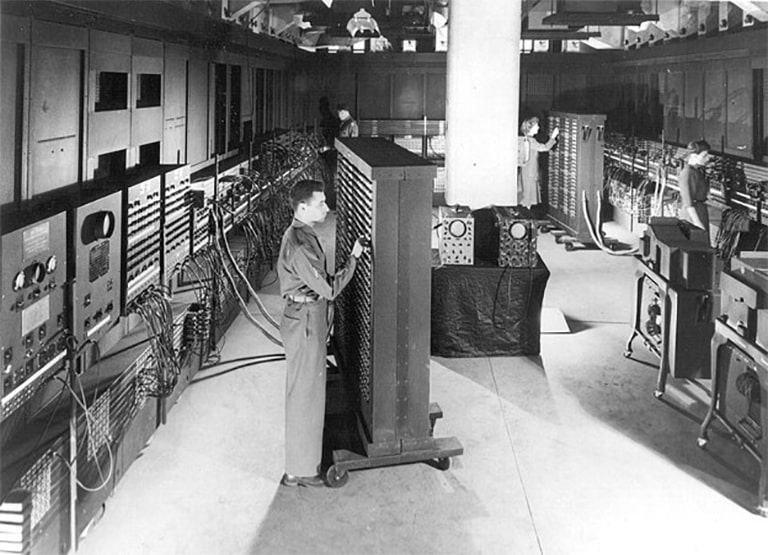 A few reasons you should attend this WordCamp would be due to Philadelphia's fun and amazing, historical facts but mostly, WordPress!
Philly is home to first general use computer — "February 15, 1946. It was dedicated at the University of Pennsylvania.  The machine was called the ENIAC (Electronic Numerical Integrator and Computer). It cost over $500,000 (around $6 million today), weighed around 57,000 pounds and took up 1800 square feet."
The world's largest cheesesteak — "In 1988, Philadelphia's home football team, the Eagles, helped to create the largest sandwich that was, a shocker, the length of a football field."
Sculptor city — Philadelphia has the largest collection of sculptor work outside of Paris. Since so many artists live in the city, it's no wonder that Philadelphia is home to so many sculptures and other art pieces.
A few of the sessions that will be available in Philly will include:
Choosing a theme for your WordPress site
Presented by Laura Byrne Cristiano in WordPress 101.
In this session users will find out how to choose and install a theme, learn about menus and widgets and make changes in a site's appearance using the Customizer.
Converting brand new website visitors into paying customers
Presented by Joe Howard in Business/Freelance.
Getting more traffic to your website is always a good feeling. But what are you supposed to do once you're getting enough traffic but aren't yet winning new customers? I'll go over some best practices of what to do (and what not to do) in order to slowly turn new visitors into paying customers.
This talk will help freelancers, agency owners and anyone selling products or services from WordPress to gain their own financial independence.
Design tools and processes
Presented by Lou Fuiano in Designer.
In our early experience with WordPress, as the open source community took hold, we quickly realized the tools and information available to us were a game changer. Where I work, we are designers first.
We have a great appreciation for those in the community, developers, users and of course designers, that make WordPress what it is.
WordPress is a platform loaded with design possibilities and surrounded with constantly growing resources that we use when we design. Just some examples are: page builders, online wireframing and mockup tools.
I'll discuss some tools that help us to make design decisions regarding typography, color and image editing on the fly and look at ways to stage and present ideas.
WordPress has afforded designers the ability to focus on working with art, color and visual concepts while making full use of functionality in the environment of the browser.
Email is insecure, but you don't have to be
Presented by Nikki Kriss in Business/Freelance.
While email is inexpensive and has a high ROI, it is also the most insecure marketing channel. Learn the best practices to send email securely that will help you protect your customer's data, your data and your reputation. These practices will help ensure more of your emails get read by the right people at the right time.
In this session, you'll learn what customer data is safe to send via email, how to tell email clients (like gmail) that you are who you say you are and the basics of segmentation and automation. You'll be able to apply those things immediately in your email marketing efforts.
A few other highlights include…
Expect a Happiness Bar at WordCamp Philly! This is where attendees can ask all the questions their hearts desire, get assistance with troubleshooting problems and more.
WordCamp Philly crafted a few awesome new Wapuu's. See what they look like and read more about these cool little creatures.
Don't forget to take time to thank the volunteers, organizers and sponsors of this camp if you get a chance to do so. They are what make these camps possible in the first place.
WordCamp Philly Organizers:
Alx Block
Alx works on Payments with Automattic and plans WordCamps between spending time with his awesome kids and amazing wife. Philadelphia, PA |

@alxblock

| alx.blog
Liam Dempsey
Liam is a marketing and design consultant. He owns and runs a little agency called LBDesign. Philadelphia, PA | @liamdempsey | lbdesign.tv
Lauren Pittenger
Lauren is a designer and front-end developer. She likes books and cats — and beatboxing, apparently. Philadelphia, PA |

@laurenpittenger

| laurenpittenger.com
Chris Diehl
Chris is a Happiness Engineer at Automattic. He enjoys espresso, bikes and quaint old buildings. Philadelphia, PA | WP jjchrisdiehl | chris.wptoolkit.us
Don Reid
Don Reid Jr is a designer at Coyote Web Design. He enjoys DJing, traveling and cycling. Philadelphia, PA | @donreidjr
Krystal Knapp
Krystal is a journalist in Princeton, NJ. She is the founding editor of the hyperlocal news website planetprinceton.com. She loves chai, chocolate and long-distance cycling. Princeton, NJ | @Krystal Knapp | @planetprinceton
Reed Gustow
Reed makes WordPress websites for small businesses and also teaches WordPress. He takes a lot of photographs. Philadelphia, PA | deltaangel.com
Joe Casabona
Joe is a developer, educator and podcaster who makes online courses, hangs out with his wife and daughter and enjoys a cigar from time to time. West Chester, PA | @jcasabona | casabona.org
Ebonie Butler
Ebonie is a theme developer at Yikes, Inc and a metal radio DJ at WKDU. She enjoys listening to new music, blogging and gaming in her free time. Philadelphia, PA | @metalandcoffee_ | ebonie.me
Susan Walker
Susan is a full-stack developer with Rutgers OIT-Camden, managing the WordPress ecosystem on the campus. In her free time she is involved in the Philly theater scene. Haddon Township, NJ | @susanwrotethis | susanwrotethis.com
Lula Jones
Lula is a Philly mother, designer and WordPress lover who enjoys laughing with her family, gardening and riding her motorcycle. Philadelphia, PA | @theluladesigns | theluladesigns.com
Teresa Hopkins Teresa is a graphic & web designer working with small to medium size businesses specializing in marketing, branding, websites and eCommerce. Bucks County, PA | @trehopkins

Community Insights

As always, I have gathered some insight from the community to share with you all. Here's what the community members have to share this time:

How did you get into WordPress?

I sort of stumbled upon it. I got my start with web design like most people did using HTML and CSS to build out websites. Doing everything from scratch was a huge time waster for me so I looked into Dreamweaver. That went okay for a little while and then a friend recommended I check out WordPress and the rest is history!

What about WordPress do you love the most?

The flexibility of WordPress was amazing so I started using it for all my clients. I've stuck it out and love WordPress because of the community. I've never met a group so welcome, friendly and helpful before.

What do you think about Gutenberg and the future of WordPress?

I think it does have a ways to go, but I believe it's going to help win new users to the platform with its ease of use. It makes WordPress less scary to someone that has no idea how to build a website and I'm rooting for Gutenberg's success.

"The future of WordPress is bright. I base this on the community that backs WordPress. We wouldn't be where we are today without it."

How did you get into WordPress?

It was interesting. In 2006 my husband convinced me that I needed to learn how to build websites. I came downstairs one day to find a bunch of tutorials loaded on my computer as well as a copy of Gimp! I made my first blog that day.

What about WordPress do you love the most?

The community of course but also the ease of use for my clients. It's always exciting to see someone experience WordPress as it was intended. Seeing a client being able to easily manage their content and watching their business grow from it will forever inspire me.

What do you think about Gutenberg and the future of WordPress?

I'm not sure yet. I certainly appreciate the chance to improve upon the WordPress experience. Only time will tell!

On behalf of the GreenGeeks team, we thank each and every one of you for organizing, volunteering and sponsoring the WordPress Community.

After all, we make the community what it is.