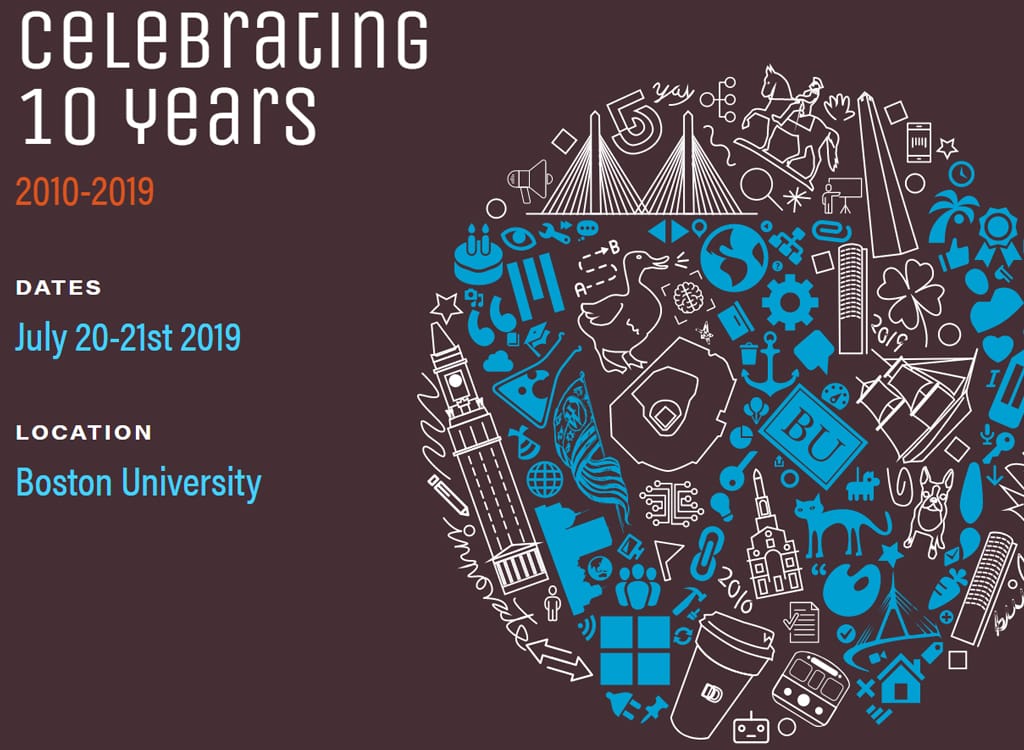 This year marks WordCamp Boston's 10th annual event! It'll be held at George Sherman Union at Boston University on July 20th and 21st. And GreenGeeks' Trey Gardner will be there to meet everyone and hand out some awesome GreenGeeks swag!
This amazing venue is next to the Charles River, which should deliver an incredible view of the locale. Surrounded by parks, the nearby Hall's Pond Sanctuary and the river itself, I'm envious that I won't be joining Trey.
What to Expect at WordCamp Boston
The two-day event is sure to provide a lot of information regarding WordPress. Talks range from basic usage to more advanced development. Like all WordCamps, there is something for everyone who wants to get more out of their online presence.
At WordCamp Boston, you'll experience talks such as:
One thing I love about WordCamps is how they all have a variety of talks spanning across multiple skill levels. Regardless of who you are, there is always something available to help you fine-tune the website.
Fun Facts About Boston
One of the most well-known cities in America, Boston has a rich and detailed history. From museums to landmarks, the city is definitely one to experience. While you're attending WordCamp Boston, make sure you take advantage of the scenery.
But did you know:
In 1716, America's first lighthouse was constructed in Boston on Little Brewster Island. Unfortunately, the lighthouse itself no longer exists. But, the island still has the second-oldest lighthouse built in 1783. And it's still functional.
For baseball fans, Boston is home to the "Green Monster," also known as Fenway Park. But did you know the Red Sox hold the patent on the shade of green used at the park?
Boston University Bridge, just a short distance from the WordCamp location, is one of the only places in the world where a boat can travel under a train, while the train is under vehicle traffic, all at the same time. This is due to tracks under the bridge which has enough clearance for a sailboat to pass under.
And all this is beside the historical significance of the city itself.
Coming to WordCamp Boston
This year has a lot of great talks lined up, and I wish I was going to sit in on some of them. So while attending the WordCamp, don't forget to stop by GreenGeeks' table and say "hi" to Trey.
He'll be there ready to answer questions and hand out some fun stuff.
I would like to thank all of the organizers, sponsors, volunteers and guests for making WordCamp possible. This is sure to be a great trip, especially given that it's the 10th annual WordCamp in Boston.
Have a great time, everyone!