One of the most important things for a business these days is to have an online presence. You can do this through social media, email marketing, and learning how to set up a business blog.
When you create a business blog, you can tie it directly to the business website you already have in place and make a real push toward boosting your customer base.
If you are unsure how to set up a business blog, then you are in the right place. Follow the steps below as they are laid out and you will be well on your way to having one.
What You Need
Before you go about the process of actually building out the business blog, it may be ideal to have a few content-related items in place. This will make things easier in the long run. Here are some suggestions of things to have ready.
Blog Content
Before you pick a theme and build your site, it is a good idea to have some content ready to go up. The type of content you will post is directly related to the type of business you have. That being said, articles, stories, images, videos, and infographics are all popular items that will help drive traffic.
Branding
When we talk about branding, we are talking about your overall look. This includes colors, fonts, and your logo. You want your business blog to represent your company and be unique. For this reason, try to have all of these ideas and assets in place. You can easily tie them all in when you set up your business blog.
Business Contact Information
Any business (online or otherwise) knows it is important to have contact information readily available and in an easy-to-find place. In this case, make sure all of your contact info is ready to be displayed properly on your new business blog. This includes phone numbers, emails, physical addresses, and hours of operation.
Steps to Building Your Business Blog
Now that you have some content related items in place and ready to go, it is time to go through the steps of the actual website build. Follow the steps below how they are laid out and you will be up and running in no time at all.
Get a Domain Name and Web Host
The first thing you want to do is to go purchase a domain name. You want to find a registrar that makes it easy. If the domain name you want is not available, then go ahead and play around with the words or the spelling.
With so many websites online, you may find out that the domain name you want is already taken. A great solution to this is to check out the domain you want using different domain name extensions.
Now that you have found the domain name you want, it is time to find a great web host. You want something that will give you everything you need to get your site up and running smoothly. This is where GreenGeeks comes in.
They will give you everything you could possibly need at a great price. This allows you to set up a business blog as fast as possible, without sacrificing any quality.
And You can also register your domain with GreenGeeks, which eliminates the need to find a separate registrar.
Install WordPress and This is Why
Once you have the domain name and web host in place, you will be confronted with choosing a CMS platform to build your website on. I suggest using WordPress, and there are several reasons behind this.
WordPress is highly customizable and very user friendly. It is an open-source platform that thousands of developers have contributed to. Not only will you be able to work your way through it easier than other platforms, but because so many people use WordPress, you will not have to go far to find resources and tutorials to help you.
The WordPress platform is also very secure. Yes, there are other things you can do to increase the security of your website. But as a whole, the platform is solid and will give you a very secure WordPress business blog when finished.
Finally, installation of this CMS is very easy. You can use the one-click installation method provided by your cPanel, or you can choose to install it manually. Either way, it gives you the tools needed to build within a few clicks.
Choosing the Right Theme
WordPress has thousands of themes (both free and paid). However, we want to go over a few that are tailored specifically for the type of site being built. Here are a few WordPress theme suggestions for you on your path to business blog creation.
Digital Pro
Digital Pro is a top of the line business blog WordPress theme that will give you all the tools you need to set up an amazing business blog. The theme goes the extra distance if you are an online business based around digital goods and services.
The theme is clean, smooth, easy to use, and provides amazing typography that will set your business blog apart from the rest.
No Sidebar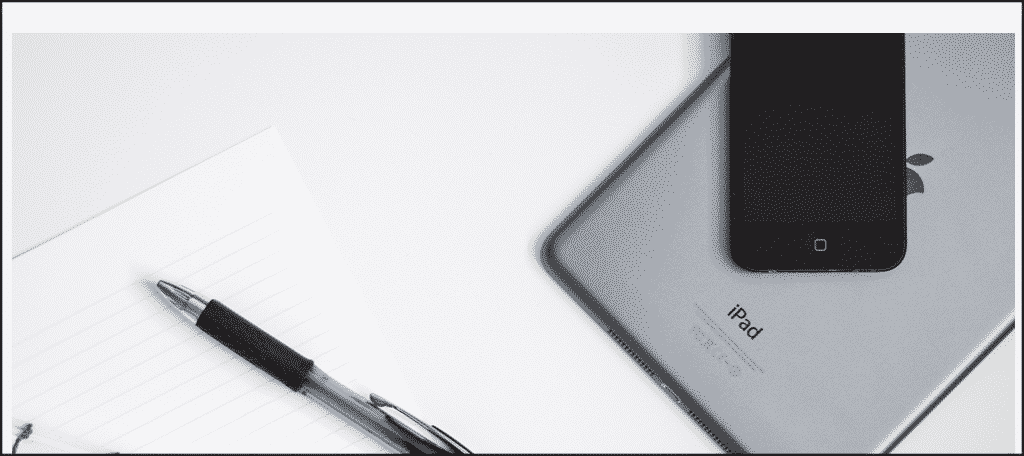 The No Sidebar theme is exactly what it sounds like. This is a business blog theme for the minimalist in all of us. The theme is beautifully laid out and can be used to build and display categories and pages.
All posts made are straight to the pint, easy to find, easy to share, and easy to read. This theme is definitely worth a look.
Sydney Pro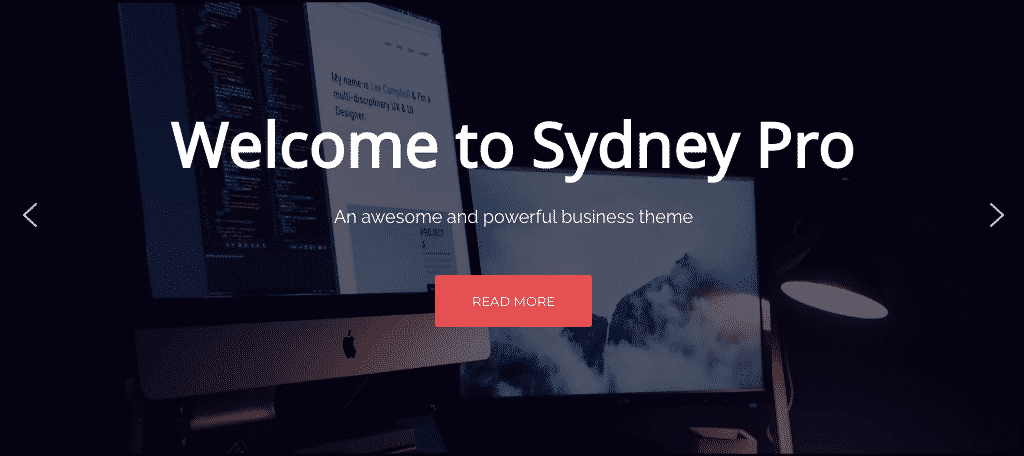 The Sydney Pro theme is not only a fantastic theme for a WordPress business blog, but it is also great for an actual full business website. You can combine both into one and have it all in one place if you feel this is a good way to go.
With tons of page headers, page templates, and block building styles, the Sydney Pro theme is definitely worth a look.
Consulting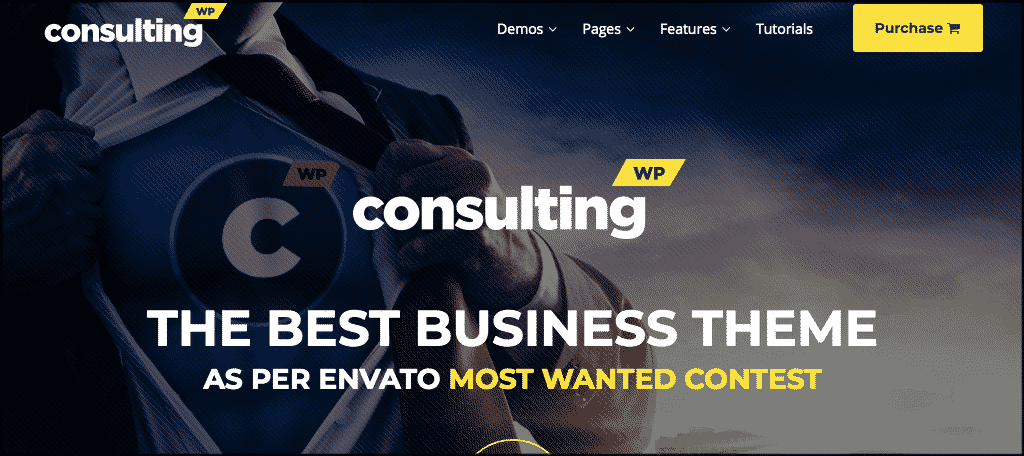 Consulting is a perfect business blog theme if you are running a consulting business. That being said, you can tailor the theme to work for any type of business blog.
The theme has a lot of built-in functionality. It comes pre-loaded with Elementor and the WP Bakery page builder. Basically, it gives you everything you need to build a dynamic business blog.
Uplift
The Uplift theme provides a ton of ultimate design and functionality options. The theme is specific for business brands and allows you to use an integrated drag-and-drop builder to design a fully responsive business blog.
With 9 built-in demos and WooCommerce integrated, this is a solid theme to use for a business blog. 
Choosing the Right Plugins
There are a certain number of essential plugins needed to run every WordPress site the right way. Aside from those, let's focus on a few more that are perfect for blogging and will integrate well with your business blog.
Here are some plugin suggestions for you to take a look at.
RafflePress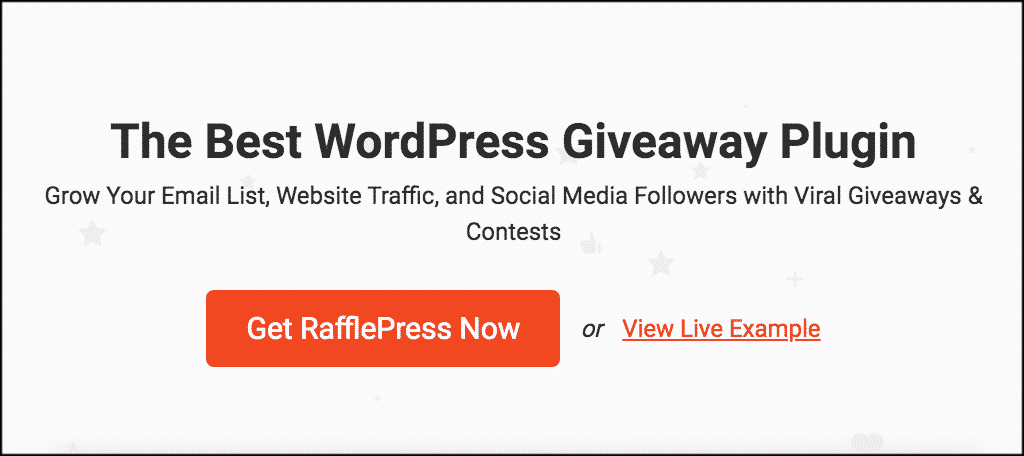 If you have a business blog, it is important to run specials and giveaways. The RafflePress plugin not only allows you to easily create and manage offers and giveaways, but will also allow you to gain more social followers, email subscribers, and traffic. This is definitely a plugin very business blog website should have.
LearnDash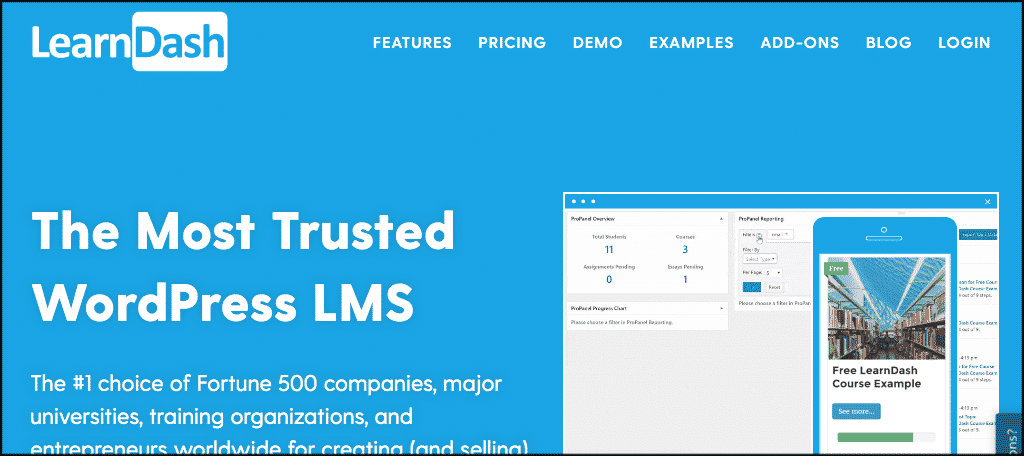 LearnDash allows you to easily build and create online courses, then sell them from your website. You can add lessons, quizzes, assignments, and so much more. This is a fantastic tool to have if you run a business blog that makes use of things like this.
LiveChat
If you are running a business blog, then you know it is important to provide great customer service using something that allows you to connect right away. This is where LiveChat comes in. This plugin allows you to interact instantly with customers on your site. Your agents can answer questions, troubleshoot, take orders, and more.
Pretty Links
Oftentimes, business blogs have sponsored links and affiliate links. Usually, these are hard to track and manage. Pretty Links easily manage affiliate links, clock links, categorize them, tag them, and more. If you are partnering with outside vendors, this is a great way to manage links and help bring money in.
Shared Counts
Shared Counts is a WordPress plugin that adds attractive and smooth sharing buttons to all the posts on your WordPress business blog. Giving people the ability to share your content will drive traffic to your site and get you noticed all over the place. With tons of styling and button options, Shared Counts is definitely one to think about. 
Sharing Your Business Blog
Now that you have set up a business blog, it is time to start sharing it. There are several great ways to share your blog. If you are a little lost on this part of the process, then here are some suggestions for you.
LinkedIn
Perhaps the very best place to share a business blog is on a major business-to-business network social platform like LinkedIn. Create a page for your business blog, or use your current business page as an asset. Share links to your business blog, content, and other relevant information to pique the interest of others.
Facebook
Other social media platforms can help you get the word out about your business blog. Everyone is on Facebook, and they make it easy to share publicly. You can also run low-priced ads if you choose. Sharing the link to your business blog over Facebook is a sure-fire way to get your name out there.
Google My Business
Another fantastic way to share your WordPress business blog is by sharing it on Google My Business. Google is responsible for so much traffic. Taking advantage of the free listing they allow can be a huge deal to drive traffic, sales, and get your name out there to the public.
Reddit
Reddit is a great platform for sharing content. That being said, be diligent about the type of content you share. The Reddit community can be a tough crowd. If you share the right content and do it appropriately, this can lead to a huge traffic spike to your business blog.
Email
Email is still a fantastic place to share content, links, and other information related to your business blog. You can use all the emails from your newsletter or subscriber list, as well as any emails you have of friends and family.
Ideas For Using the Blog
Chances are you have a pretty good idea of what exactly you wanted to use your business blog for. That being said, if you are searching for a few good uses for the blog, then here are some suggestions you can put to use.
Discounts and Deals
You can use your business blog to let everyone know when you are running product and service discounts. You can also post deal information as well. Not only is this content relevant to your site, but it will also be very popular with your site followers.
Business Updates
You can use your blog for business-related updates. Let everyone know how the business is doing, talk about employees, and just give an all-around outlook of your business. This allows people to stay updated and in the know about everything going on with your business.
Online Product Sales
Selling products online can be done fairly easily with the right WooCommerce setup. You can then use your business blog to push products and give details about all of them. Not only will this lead to more online sales, but it also keeps your customer base updated about all your product offerings.
Conclusion
Building any website can be a daunting task if you don't know where to start. When you go to set up a business blog, you want to make sure you have everything in place needed to make it successful.
If you follow the process above as it is laid out, then you should have a fantastic WordPress business blog that you can use to push your business brand and make more money.
I hope this guide was easy to follow and understand. Performing the steps above in the order they are laid out is the easiest path to setting up a business blog.