In recent years, so-called "mommy blogs" have become extremely popular, as well as profitable. Influencer marketing is expected to grow to $10 billion a year in 2020. As you can see, there is money to be made here. If you have ever wanted to start a mom blog, there is no better time than now.
The following tutorial will take you step-by-step through the process of starting a mom blog. Even if you are a beginner and new to everything, this has you covered.
Follow the steps how they are given and you will be a first-time mom blog sensation in no time at all.
What You Need to Start
Before we dig into the actual website build process, it is probably a good idea to go over a few things you will want to have in place. These are usually content-related items. Either way, here are some suggestions to help get you going.
Blog Content Ideas
First and foremost, you will want to have some blogs ready to go and some direction set in place. You see, you don't want to put up a website that does not have any content on it.
Make sure you have a few pieces in place to publish when your mom blog goes live. You can also decide on things like categories, layout, pictures, and anything else.
Find Your Niche
Certain blogs for moms apply certain types of writing, reviewing, and interaction. It will help you if you are able to find a niche in the mommy blog arena when you start.
For example, a lot of mommy blogs deal with raising children, or food recipes, or day-to-day life struggles. Whatever it may be, try and find something to focus on so that you can more easily tap into an audience when the site is live.
Affiliates and Advertising
Yes, some moms simply want to have a blog to write on and share with other people. However, most people that are taking the time to do this right will want to have a few ideas in place regarding how to make money.
You can allow sponsored posts down the road if your website gets that popular. However, a good place to start for a little side income is Google Adsense and opening different affiliates. This way, you can make money when someone clicks on one of your affiliate links and buys an item.
Steps For Building a Website
Now that you have some content items and other ideas in place, it is time to go through the steps it will take to actually get your mom blog up and running.
Try and follow these steps in the order they are given as this will provide you the easiest path toward getting a mommy blog website off the ground.
Purchase a Domain Name and Web Hosting
The first thing you need to do is to go purchase a domain name for your mom blog. There are a lot of good domain name registrars available, but choose one that makes the process easy.
You may not be able to find the exact domain name you want for your site, as there are millions of domain names already taken. However, you can play around with different names and wording if you are not able to find the one you want.
You can also choose to use a different domain name extension, as there are dozens of different ones available. Doing this should allow you to find a domain name that you really like.
Now that you have your domain name purchased it is time to go find a good web host. Find one that is fairly priced and gives you everything you need to easily get your mom blog off the ground and published online. GreenGeeks provides top of the line web hosting and they will give you every tool you need to be successful.
Also, GreenGeeks can act as your registrar so you can keep your domain name and hosting in one location. This is convenient as you won't need to bounce back and forth between two different companies.
Use WordPress as Your CMS
You will be faced with an important decision to make at this point. You have your domain name and web hosting in place. Inside your cPanel area of your hosting platform, you will find that there are a number of really good CMS (Content Management Systems) that you can use to build your website.
That being said, I am recommending that you use WordPress. There is simply not a better choice because of everything WordPress provides. The platform is very user friendly and the installation process is a breeze. You can use the one-click install method provided within your cPanel, or you can simply install it manually.
Either way, you will be ready to build in minutes.
WordPress is also open source, which means thousands and thousands of developers work and contribute to it. Since the system is so popular, you won't have to go very far to find resources and tutorials to help you.
Finally, WordPress is very secure. Of course, there are several things you can do to make your WordPress website more secure, but the platform out of the box is built on solid ground and provides a good deal of security.
Simply install WordPress and you will be ready to pick your theme and plugins to start designing your new mom blog.
Choosing the Right Theme
There is no shortage of great themes that you can use in WordPress. There are thousands of dynamic, mobile-friendly themes that you can choose from.
That being said, you may want to try and find one that is specific to launching a first-time mom blog. Here are a few suggestions for you to checkout.
Pretty Chic Pro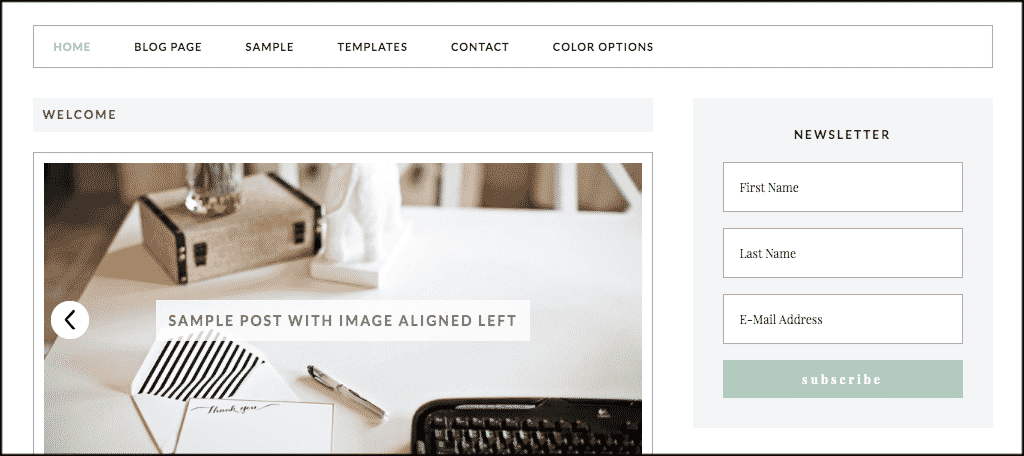 The Pretty Chic Pro theme is a stylish, sleek, smooth, modern theme that is perfect for mom blogs. With tons of widget areas for ads, extra ad space, and multiple layout styles, you will be able to present your content in a clean and fresh way.
Mai Lifestyle Pro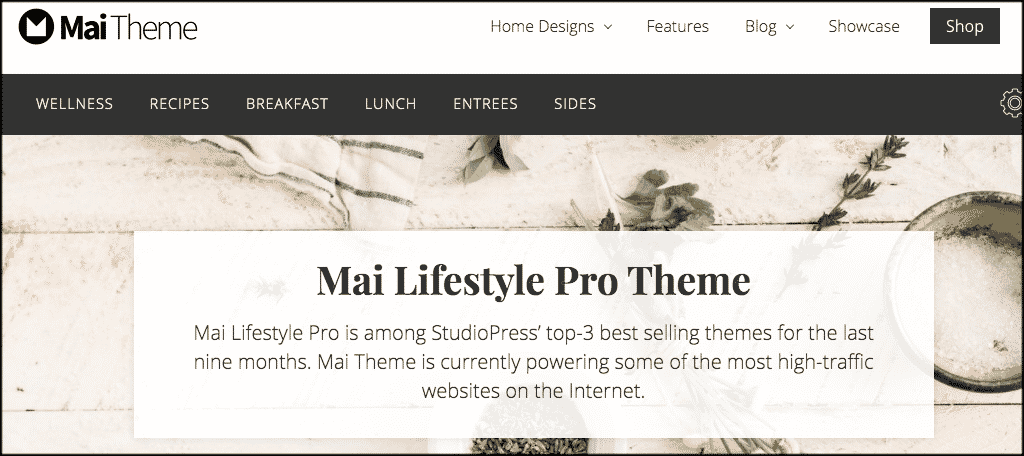 The Mai Lifestyle Pro theme is a fully loaded lifestyle theme that can be used to create a stunning mommy blog. It includes flexible image layouts, widget settings, full-width settings, and tons of available page layout styles that you can generate using the built-in page builder.
Charlotte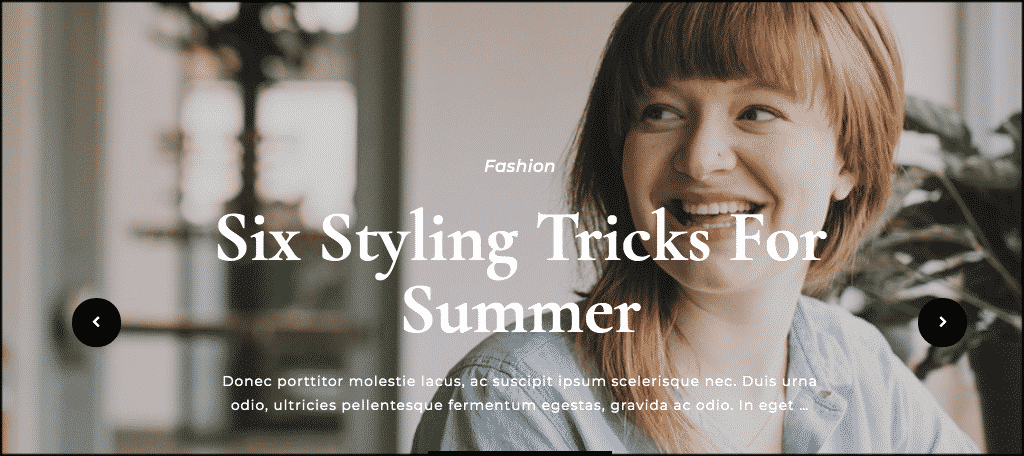 If you are looking for a theme with a ton of available demo imports, Charlotte may be the choice for you. It is an elegant theme that has been carefully crafted and been made to be mobile first. It is compatible with WooCommerce and has several different ad and page layout designs included.
Melania
Melania is a mommy blog theme specifically designed for those who want to take a handmade look and approach to their site. It comes with a built-in WP Customizer and 10 blog post layout styles, widget areas, and the ability to choose between 5 different home pages.
GlamChic
Rounding out the list is the GlamChic theme. It is a stylish and beautiful blog style theme that works perfectly to build your first mommy blog on. It comes with three demos, is WooCommerce ready, and has a ton of built-in shortcodes and pre-made pages.
Necessary Plugins
The thought process on plugins is two-fold. Yes, every WordPress website needs certain plugins to run as smoothly as possible. You want to make sure you select a solid SEO plugin, as well as a plugin that helps your compress and optimize images.
However, aside from the ones you want to have no matter what, you may be interested in some of these mom blog specific plugins that provide tools to take your site to the next level. Here are a few you may be interested in installing and activating.
Thirsty Affiliates
Most everyone who is starting their mom blog is looking for ways to make money off of it. One of the best ways to do this is to have affiliate links throughout your website. Thirsty Affiliates will give you all the tools you need to monetize and track your affiliate links right through the comfort of your WordPress dashboard.
Adsanity
Adsanity is a light ad rotator for WordPress. This plugin helps you manage all of your ads. It allows you to keep statistical views, clickthroughs, and comes with a bunch of different display and publishing options. This is one of the best ways to track all of your ads, no matter where they are coming from.
SmashBalloon
Mom blogs do well when they implement Instagram and Pinterest into the mix. SmashBalloon allows you to easily attach your entire Instagram account to your website and display it in a number of different ways. The plugin is mobile responsive and will get your website users to interact and follow your Instagram page.
Yet Another Related Posts Plugin (YARPP)
One of the most important aspects for any site, including a mommy blog, is getting readers to stay and engage with other posts after they have read what they are there for. This is where the Yet Another Related Posts Plugin comes in. Affectionately known as YARPP, this plugin uses an algorithm to find related content and display it at the end of your posts.
WP Recipe Maker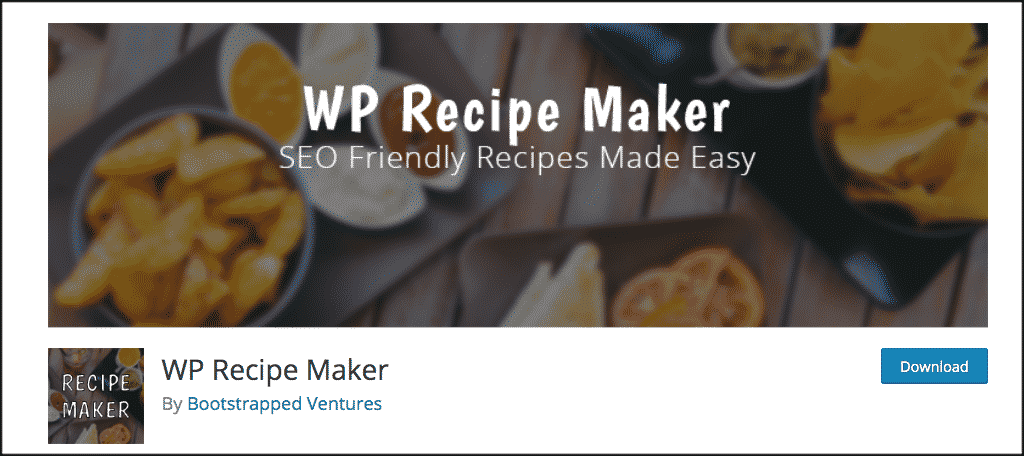 Most mom blogs will share some sort of food and drink recipes at some point. Whether you are dedicated to putting up recipes all the time, or just a few here and there, the WP Recipe Maker plugin makes it easy to do. It is compatible with all themes, mobile-friendly, and SEO friendly as well.
Sharing Your Mom Blog
Now that you have your mom blog up and running, you may be wondering about some of the best ways to share it and get your site out there for the masses.
Here are some sharing suggestions to explore.
Facebook
Yes, we all know Facebook is a social media giant. That is the exact reason you want to use it to share your mom blog. Build a Facebook page for your website and share articles, links, stories, pictures, and anything else you want. Furthermore, you can use Facebook to share your mom blog link and get people talking about and visiting it.
Email List
Chances are that you have spent some time gathering names for an email list. You probably did this over time, or used one of the many services available to help build one. Now is the time to make use of it. Start creating and blasting out emails to all your subscribers about your website. Let them know it is online and have them come check it out.
Guest Blogging
One of the best ways to get people's attention regarding your website is to write on other popular relevant websites and have them link back to you. Start going around the web and looking for blogs that are like yours. See if they will allow you to guest post in return for a link back to your site or a profile box with information after the article. Do this enough and you will become more relevant online.
Other Social Media Sites
As I stated above, Facebook is king. That being said, there are other very popular social media channels that can serve you well. Mom blogs thrive on Instagram and Pinterest. So, if you can get those social channels going, then you will get even more eyes on your blog and traffic will start to pick up.
Forums
Yes, you read that right. There are thousands of online forums dedicated to just about everything imaginable. You can browse through forums that may be specific to your website. Go ahead and start posting and talking to other forum users. Let them know about your blog. Give them links, articles, and just direct them to where they can take a look at your new website.
Mom Blog Site Ideas
As I stated in the very beginning of this tutorial, there are several different things you can do with your mom blog. If you are having trouble settling on one specific style of site, then incorporate a little of everything. Here are a few suggestions for what you can do.
Raising Children and Family Lifestyle
Some of the more popular mom blogs talk about individuals and their families. Mommy blogs have become wildly popular because many of us like to know and see how certain situations are handled in other families. You can post daily on family life, activities, children, and more. You can use your site as somewhat of a diary, and watch it and your family develop over the years.
Food and Drink Recipes
We have all done it. We want to know how to make a dish or drink so we get online and search for it. This is another path you can take your website. Post recipes, add drinks, and record Facebook Live videos of yourself cooking meals. These are all content-heavy ideas that can be turned into interactive events for your readers.
Style and Fashion
Here is another idea. Perhaps you are into style and fashion. Go ahead and trend that way with your mom blog, then. Write about style and fashion, post pictures, and add deals from around the web. These are all things that will interest your readers and you can have a blast putting it all together. And images for style and fashion work exceptionally well on Instagram and Pinterest.
Conclusion
The world of mom blogging shows no signs of slowing down. If anything, it continues to become more and more popular as time goes by. If you have ever thought about starting one of your own, there is no better time than now.
Not only will it give the freedom to share what you love with others, but if done right it is a fantastic way to make some extra income.
By following the detailed steps above in the order they are given, you will put yourself on the fastest path to getting a successful website published online.
If you feel like I missed something or you have a question, then feel free to comment below. I will answer you. Until then, have a great time building your new mom blog, and good luck to you in the long run!