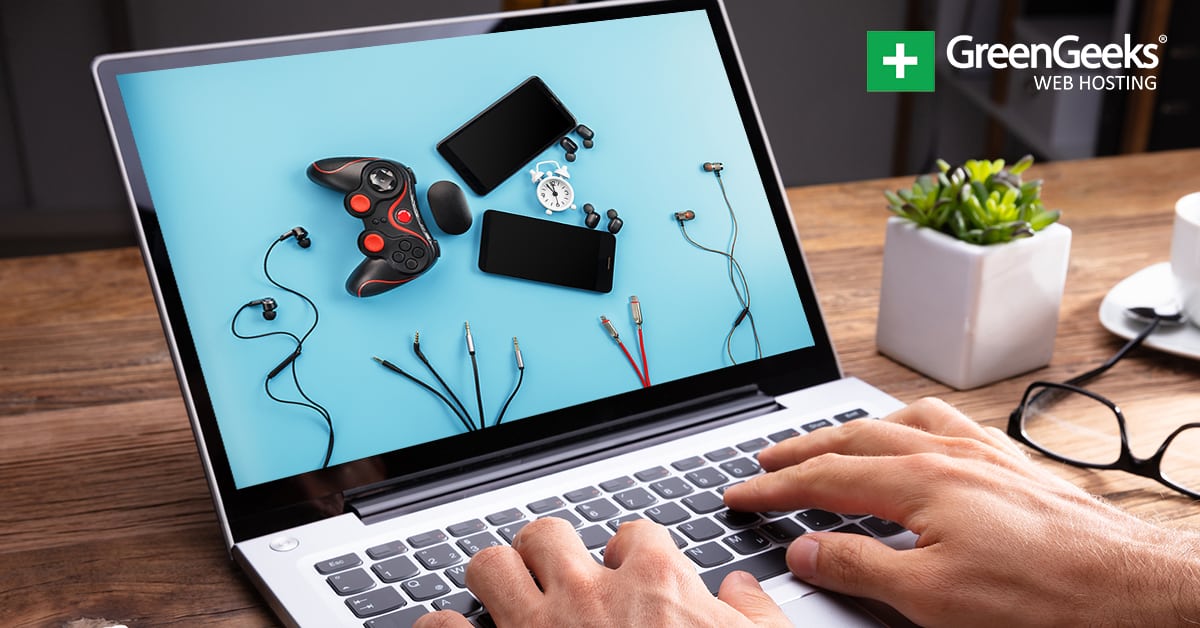 It is always fun to come across sites that do reviews or write articles about cool little gadgets and gizmos. Oftentimes, the specific kind of niche that involves writing about gadgets can be overlooked in favor of the bigger tech blogs. However, creating a gadget blog can be a way for you to talk about the things you love.
If you have ever wanted to make a gadget blog, then you have come to the right place. Below, you will be able to follow the step-by-step process needed to get your own gadget blog live and running.
Follow the steps as they are laid out, as this is the easiest way to accomplish what you want.
What You Need to Build a Gadget Blog
When you make a decision to start building a website, there are certain things you want to have in place before you ever even start to design. In this case, I find it is a good idea to create a checklist for your new website. This will help you figure out all you need to have in place.
If you are having trouble putting your own checklist together, then here are some suggestions you can use.
Gadget Blog Checklist
Content (have some ready)

Create a posting schedule

Figure out a writing style (reviews, demonstrations, opinions)

Come up with a website name

Logo/Branding

Get an email for contact

Get a domain name (below)

Find web hosting (below)
Having things like this in place will make the process even easier.
Get a Domain Name and Web Host
Now that you have a solid website checklist in place, let's go about the process of getting a domain name and web hosting. First off, go get your domain name. There are a lot of websites already up online, so if you are not able to get your first choice of domain name don't fret.
Try playing around with the wording some and see if you can come up with something that works for you. If you can't, then try using a different domain name extension. There are so many available right now that you should be able to find one that you are happy with.
Once you have that in place, it is time to find a good web host. You want to find one that gives you everything you need to get your gadget blog up and running quickly and easily.
GreenGeeks will not only provide you with all those tools and more, but we also give you the best customer service in the industry. Plus, you can also get your domain name from us. Keeping everything in one place allows you to easily access everything from one portal.
Installing WordPress
Now that you have your domain name and web host in place, it is time to choose a CMS platform to work with. There are several really good CMS platforms to choose from, but in this case, I recommend you install WordPress and use it.
WordPress is very user friendly, even for beginners. There are enough tools out there to get you through the website building process without having to write any code. Furthermore, since WordPress is so popular, you will never have to look too far to find tutorials and resources to help you along.
Installation is a very easy process as well. You have two choices, both of which are very easy to perform. You can install WordPress using the one-click installation method provided in your web host cPanel, or you can install it manually. Either way, you will be up and running, ready to build and design with just a few clicks.
Finally, if you are worried about website security, don't be. WordPress is very secure. Yes, you can perform some other functions to make sure your site is extra secure. However, the platform out of the box is also very solid and safe.
Choosing a Theme and Plugins
WordPress has no shortage of great themes that you can build your new gadget blog around. The same can be said for plugins. If you want to accomplish it, chances are, WordPress has a plugin that can help you get there.
There are indeed certain plugins that every website should have in order to run properly. That being said, there are also some niche-specific plugins you may want to look at in order to take your gadget blog to the next level.
The same can be said for choosing a theme. Try and search a few niche-specific themes that can help you build around the exact thing you are trying to do. If you are having some trouble finding what you need, here are a couple of theme and plugin suggestions to look at.
Mr. Gizmo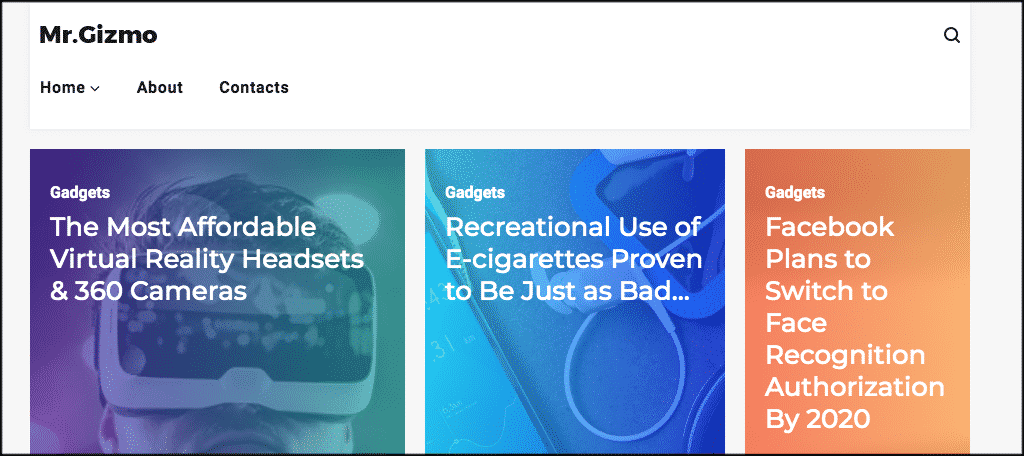 Mr. Gizmo is a fully responsive and mobile-ready gadget and technology WordPress theme. It comes with an easy to set up, five-minute installation process, and gives you a ton of grid-style layouts. With a live customizer and plenty of widget areas, your gadget blog will be off to a running start.
TechMag
TechMag is a powerful technology theme that is perfect for building a gadget blog. The theme is fully SEO ready and comes complete with a responsive and intuitive WordPress page builder. With a ratings and review system built-in, and the ability to easily add eCommerce, this theme will have you ready to publish any type of content.
Content Blocks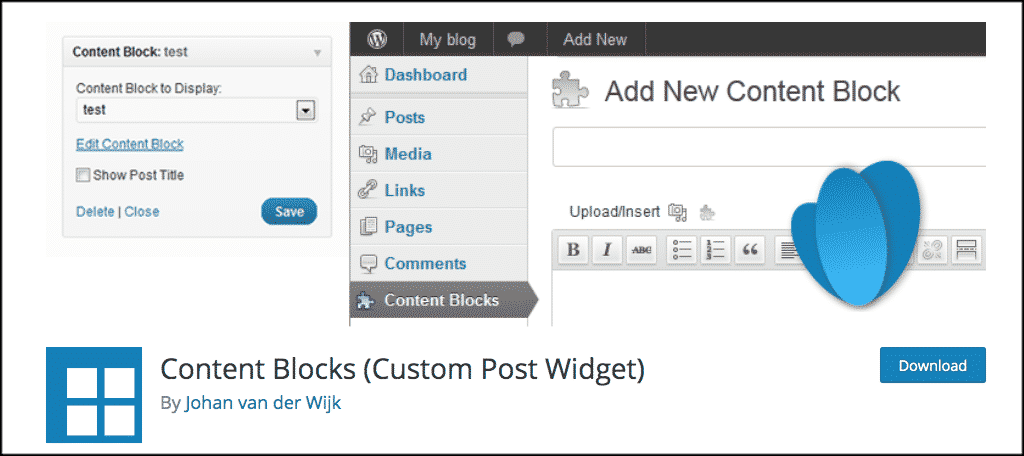 The Content Blocks plugin will allow you to easily display a custom post type widget and widget box on your website. You can create and show content specific blocks based on categories as well. This will allow you to easily customize mobile-friendly blocks of content for viewing. It comes with a WYSIWYG editor and featured image functionality.
Easy Table of Contents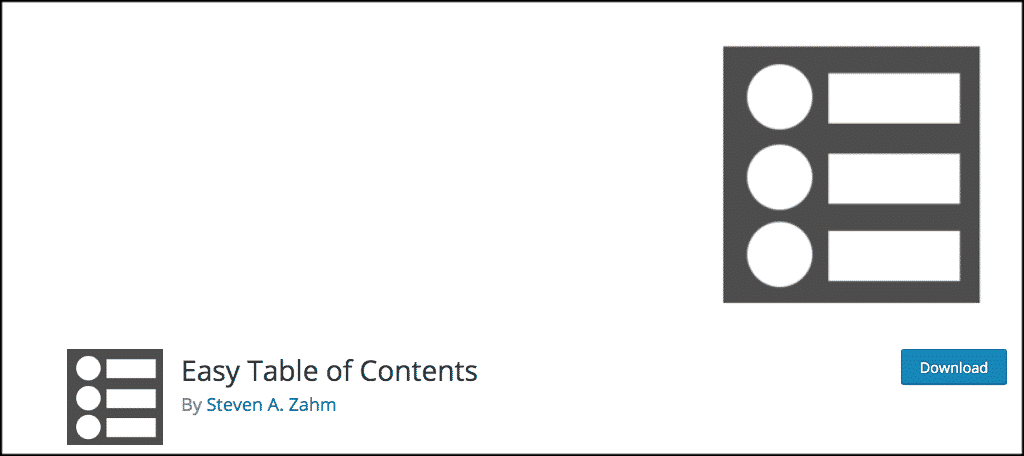 Something like a gadget blog will probably become very content-heavy over time. This is a good thing, but you want to make sure your site reader can easily navigate your posts. This is where Easy Table of Contents comes in. The plugin will automatically generate a table of contents for your posts and pages. It also works on custom post types. This makes it easy for readers to find a spot in your article they might want to jump to.
Marketing Your Gadget Blog
At this point, you have a pretty good idea of where you are taking your website and what all you want it to be. You might even have it up online, live and rolling. Now comes the time when you need to figure out how to market your site and become an effective gadget tech blogger.
If you are having trouble figuring out some good ways to market your new gadget blog, here are a few suggestions you might want to consider.
Use Social Media

Run Ads

Build Social Profiles

Build a Newsletter Email List

Spend Time in Forums

Guest Post for Other Sites

Allow Guest Posting on Your Site

Always Share Content

Run a Giveaway
Conclusion
If you have been dying to blog about gadgets and gizmos, then there is no better time than the present. Learning to create your own gadget blog will give you a platform so you can write about and review all of the cool gadgets and gizmos that you want.
If you follow the steps above how they are laid out, then you should have your new gadget blog online and going strong in no time at all. Good luck to you and have fun!