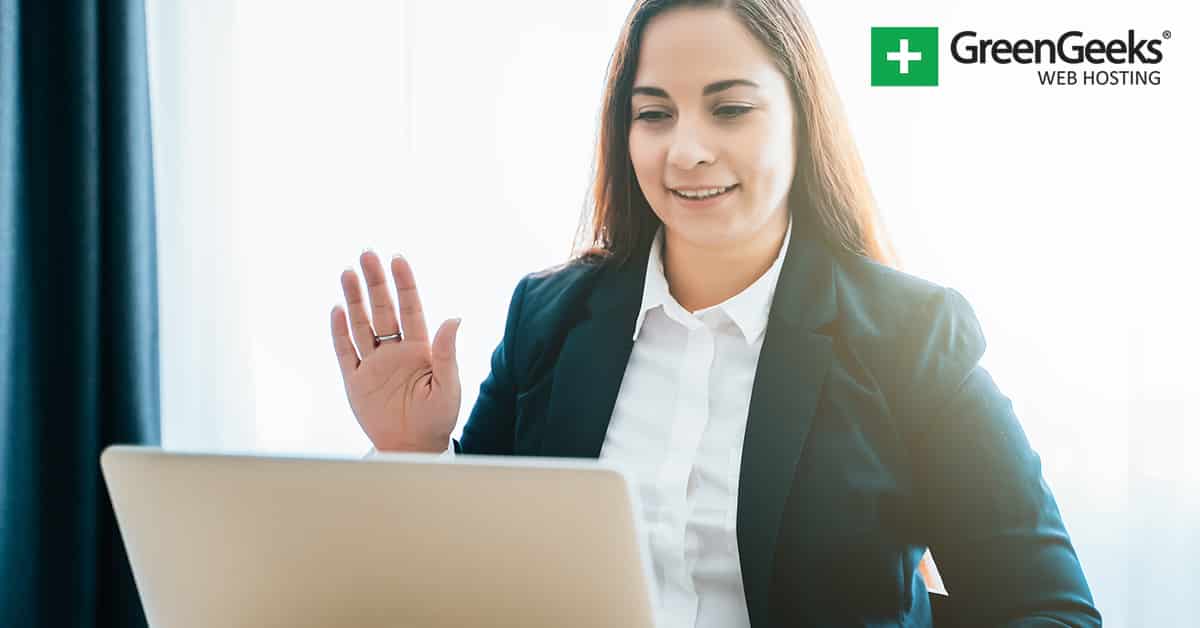 A great way to connect with your students outside of the classroom is to have a teacher blog. You can use it as a resource to share class resources, comments, communicate, and even have a message board. If this interests you, here are the simple steps you need to take.
It is always important to be able to connect with your students, even when you aren't teaching them face to face. Furthermore, if you start a teacher blog, then you can also blog about things that matter to you in the world of education.
If this is something you are interested in but you aren't sure where to start, then you have come to the right place. Follow the steps below as they are laid out and you will have a site of your own up and running in no time.
What You Need to Build a Teacher Blog
Before you get to the actual website design portion of the creative process, it is a good idea to have some things in place. These things will make the process of creating a teacher blog smoother and easier.
A great way to gather some things you might need is to create a website checklist. If you are struggling with what you should add to this checklist, here are some suggestions for you.
Teacher Blog Checklist
Content (have some ready to go)

Post Schedule

Page Layout Style

About Me Info

Privacy Settings

Chat Room or No Chat Room?

Message Board?

What Information Will Be Available to Students

Domain Name (below)

Web Hosting (below)
Add some or all of these to the checklist you have. These things make it easier to get the teacher blog up and running faster.
Domain Name and Web Host
Now that you have worked on a checklist for your site, it is time to go get your domain name and find web hosting.
Finding a good domain name isn't difficult. That being said, with so many websites already online, you may find that the name you want is already taken. If this is the case, then try playing around with the wording or letters. See if you can come up with an alternative.
If this doesn't work, you can use a different domain name extension. There are so many different ones available now that you should be able to find something that you are happy with.
Now it is time to find a good web host. You want a company that will give you all the tools you need to make the process easy.
GreenGeeks will provide you with all of this and so much more. Not only do you get all the tools and functionality you need to get a teacher blog up, but you also get access to the best customer service in the industry.
Furthermore, GreenGeeks is also a domain name registrar, so you can get your domain name and web hosting in one place. Having everything housed under one roof means easier access.
Install and Use WordPress
At this point, you have your domain name and web host. It is time to make a decision on the content management system, or CMS, you want to use to build your website. There are several really good CMS platforms available for use. However, I am suggesting you install and use WordPress.
WordPress is very user friendly, even for someone just dipping their feet into the world of website design. Since it is so popular, you will never have to go far to find tutorials and resources that will help you through the process of creating your teacher blog.
WordPress is also very easy to install. Inside your web host cPanel, you can use the one-click installation method, or you can choose to install it manually. Either way, you will have a fresh installation of WordPress up and running with a few clicks.
Finally, WordPress as a platform is very secure. Yes, there are always extra steps you can take to make sure your teacher blog is more protected. However, WordPress, out of the box, is already a solid and secure platform.
Choosing a Theme and Plugins
The thing with WordPress is this, it has thousands of themes, both free and paid, that can help you launch a fantastic teacher blog. However, since we are working with a specific type of site, it can be helpful to search for themes that cater to your specific need. In this case, we want to find something that really plays on teacher blog design.
The same can be said for WordPress plugins. Yes, every website should have certain plugins installed and activated to make the site runs smoothly. That being said, there may be niche specific plugins that you can find that will help get your teacher blog to the next level.
Go ahead and start searching around for a theme and some plugins you think may be useful. If you are having some trouble, here are a couple of theme and plugin suggestions for you to take a look at.
TechEdu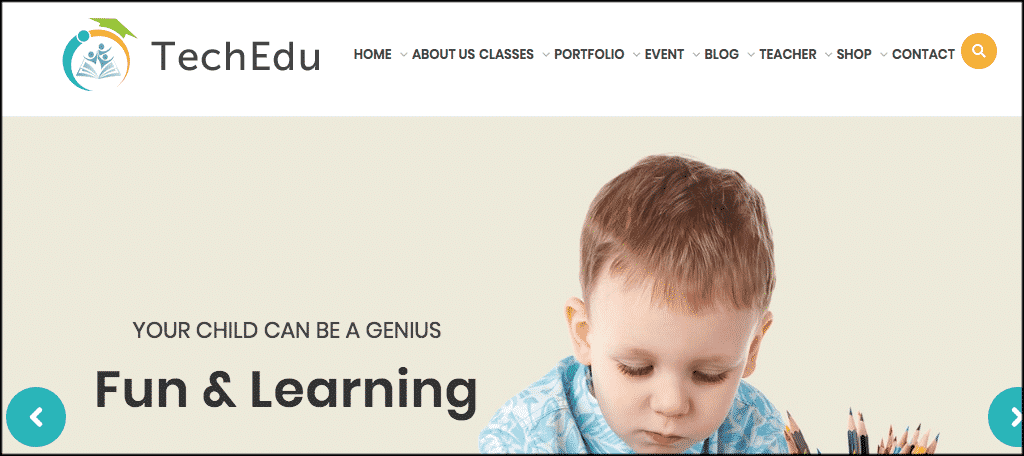 TechEdu is a fantastic theme to take a look at if you want to launch a really great teacher blog. This is a clean, modern, mobile-friendly WordPress education theme that can help get your website to the level you want it to be. With plenty of pre-built home page templates and header styles available, this theme will allow you to really create at the level you want.
Education Hub
The Education Hub theme is another teacher blog related theme that can get your site where it needs to be. It comes with a ton of built-in options. It also comes fully equipped with the Elementor page builder. This allows you to build and create exactly how you want. With one-click installation and a variety of Jet plugins, you won't have to add anything else.
LearnPress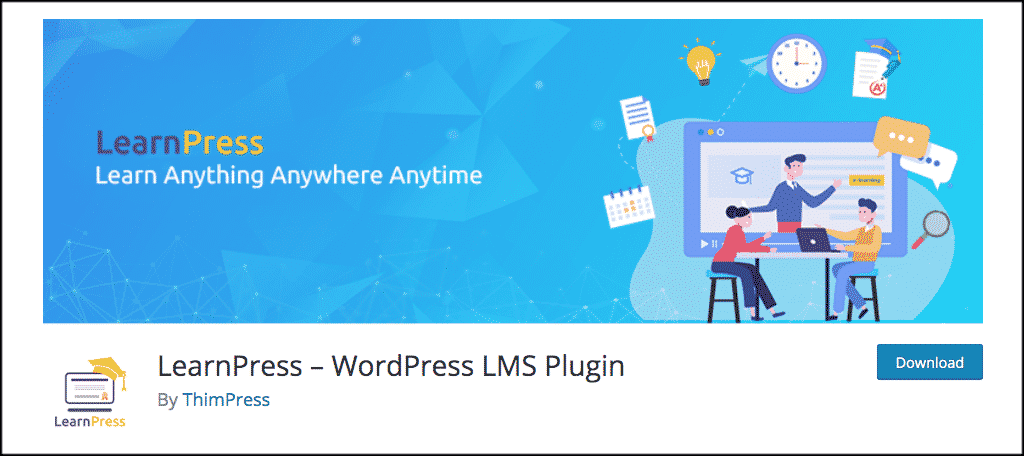 The LearnPress plugin will give you everything you need to build, present, and sell courses online. This can be a valuable tool for those of you looking to sell and present online courses from your teacher blog. You don't have to have any coding knowledge to run it, and the plugin gives you a ton of resources to use.
Video Lessons Manager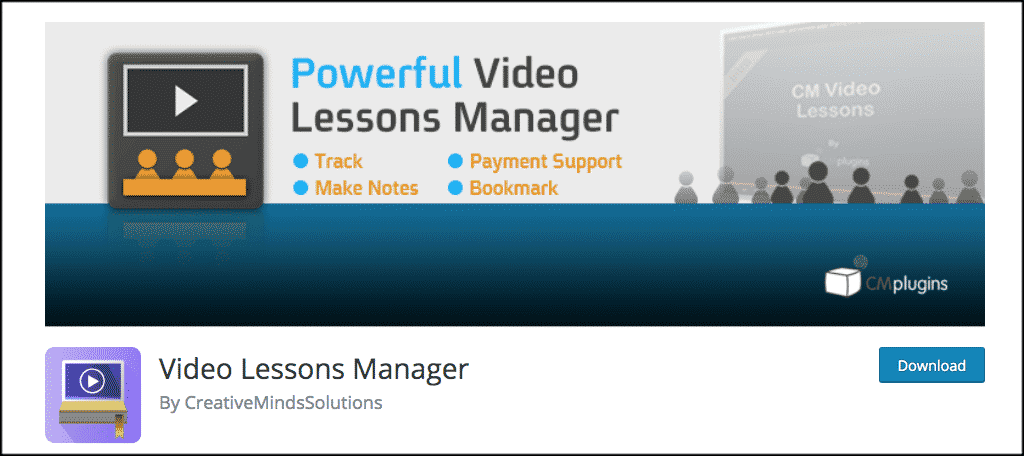 Video Lessons Manager allows teachers to easily manage and track online video courses and webinars. If you like to interact with students through webinars and video training, then this is a very powerful plugin to have. Basically, the plugin creates a WordPress learning management system where users can check course progress and video content.
Marketing Your Teacher Blog
At this point, your website is either up and running, or soon will be. When your teacher blog goes live, you now need to go ahead and start marketing it. There are a lot of great ways you can get people to notice your new website. Here are some teacher blog marketing suggestions for you.
Blast Out Content to Students

Build Social Media Pages

Run Ads

Have Share Buttons Built-In

Allow Guest Posting

Have Different Teachers Provide Resources

Build an Email List
Conclusion
Teacher blogging has become more and more popular over the years. Having a solid website like this will not only allow you to share your thoughts about education with everyone, but will also allow you to connect with students and peers outside of a classroom setting.
I hope the information above is clear and easy to follow. Complete the steps in the order they are given for the smoothest and easiest way to build a teacher blog.
Now that your site is up and running, have a great time with it! Build some courses, chat with students, post content and educational material. The sky is the limit!