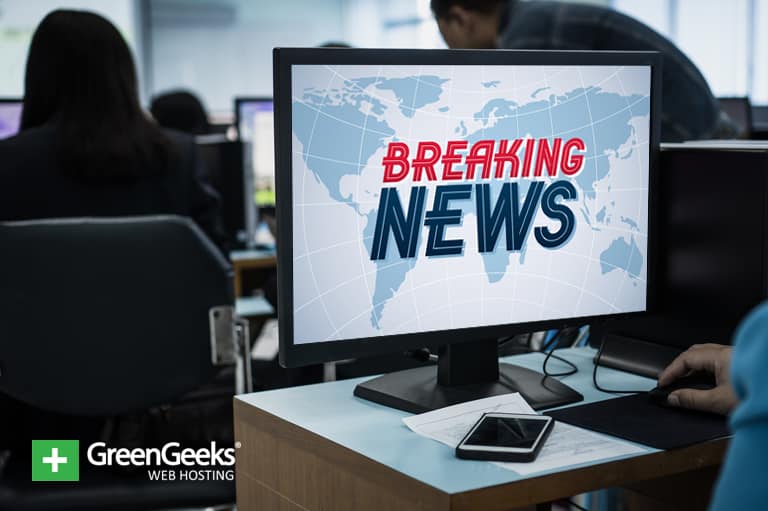 Have you thought about how fun it would be to have your own news-style website? You could write about what you want and cover topics that are important to you. If so, then you are in the right place. Follow the steps below to easily make a news website of your own.
While it is not a "must" to follow the steps below in order, it is a strong recommendation. Doing them in the order provided will put you on the fast track to building a news website.
What You Need Make a News Website
Before you start choosing your CMS and theme, and even before you start designing, you need some content and information in place. While you may have certain things in mind, here are some suggestions for you to consider.
Topics / Niche
The first thing you want to do is pick out the news topics you want to report on. Think of this as a niche if you want. What type of news do you want your audience to read about?
You should pick something you have a passion for.
Some good examples include business, finance, celebrity, sports, or the like. Covering all types of news can be done, but you will probably need a team of people to help.
Consider this: the more focused your niche in terms of the type of news you deliver, the more receptive your audience. This makes it easier to monetize the site later on.
Content
While it may be a little more difficult to have some news content pieces in place before the site goes live, it is still a good idea. All of your news does not have to be time-sensitive. In other words, not all news is "breaking." Get some solid pieces together in your chosen niche so that you have something to publish right away.
Remember, evergreen content can help drive traffic to your site long after "breaking news" is no longer breaking.
How Will You Find News?
Finally, you should definitely have your process in place. Ask yourself:
How are you going to find certain news to report on?
Will you simply search trending topics and write on those?
Will you subscribe to news feeds of other sites and help break news that way?
How much help will you need?
What are you deadlines and timeframes for getting daily pieces out?
These are all things to have answers for before you make a news website.
Steps to Building a News Website
Now that you have some content ideas in place, it is time to actually create a news website. Again, do these steps in order as it will make the process much easier.
Get a Domain Name and Web Hosting
In order to make a news website, you have to have a few things to build on. The first thing you want to do is to go purchase the domain name you want for your website.
There are dozens of domain name registries to choose from, so pick one and start searching. You want to pick a domain name that suits you and matches what you are trying to do. That being said, you may not be able to find your first choice. It may already be taken.
If that is the case, simply search for something close to it or use a play on words or different spelling. You can also search using a different domain name extension.
Now that you have your domain name in place it is time to find some web hosting. There will be a lot of companies to choose from, but you want to find one that gives you everything you need in one spot to make a news website.
Once you have both of these in place, we can move on to choosing the right CMS, as well as themes and plugins.
Use WordPress and Here is Why
Now that your domain name and web hosting are secure, it is time to pick a CMS to build your site. In this case, I am recommending you use WordPress to build your news site. There are several reasons for this, so let's take a look at some.
WordPress is an open source content management system. This means that anyone can contribute to it. Since it now maintains around 40% of all the sites online, it is only becoming more popular and continues to grow. So in this sense, you will never have to look far for help or have a hard time finding tutorials to help you build.
Your new WordPress news site will also have access to thousands of plugins. This will allow you to accomplish a great deal of things without having to code. This is important, especially for beginners.
Even without the use of plugins, WordPress is very user-friendly. With thousands of templates for you to use and build around, learning how to make a news website with WordPress is your best bet.
Finally, WordPress is also very easy to install. You can use the one-click method found in the cPanel of your host, or you can manually install it. Either way, this CMS is the way to go.
Choosing the Right Theme
Choosing the right WordPress theme is important for any type of website. You want something that represents you, but also allows you to build around it and be unique. When you make a news site, you need to search for certain types of themes.
You want something in a news or magazine type layout style that allows you to show all kinds of easily readable content. Here are some suggestions for you.
Newspaper Theme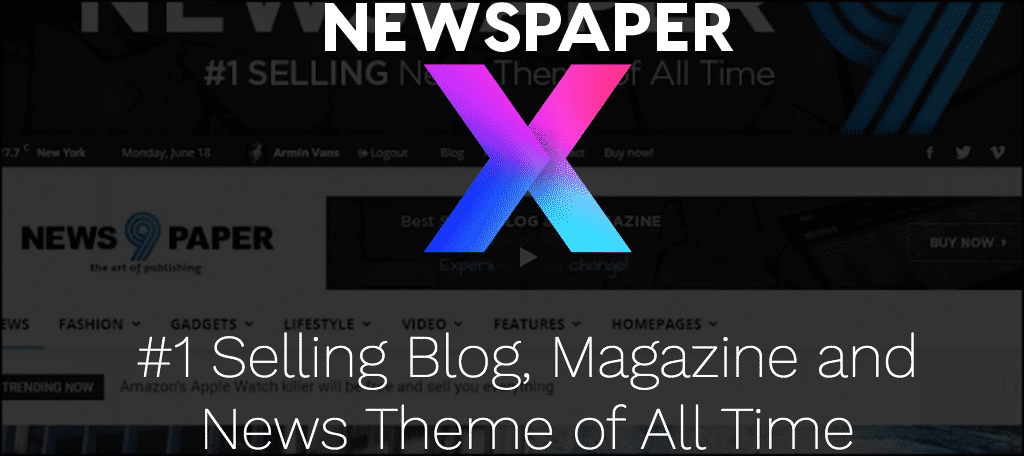 If there was ever a layout built perfectly for a WordPress news site, it is the Newspaper theme. The theme is very popular with thousands of news sites and for good reason. It allows you to create content easily and display it in a number of attractive ways. Give the theme a look and see what you think.
News Pro Theme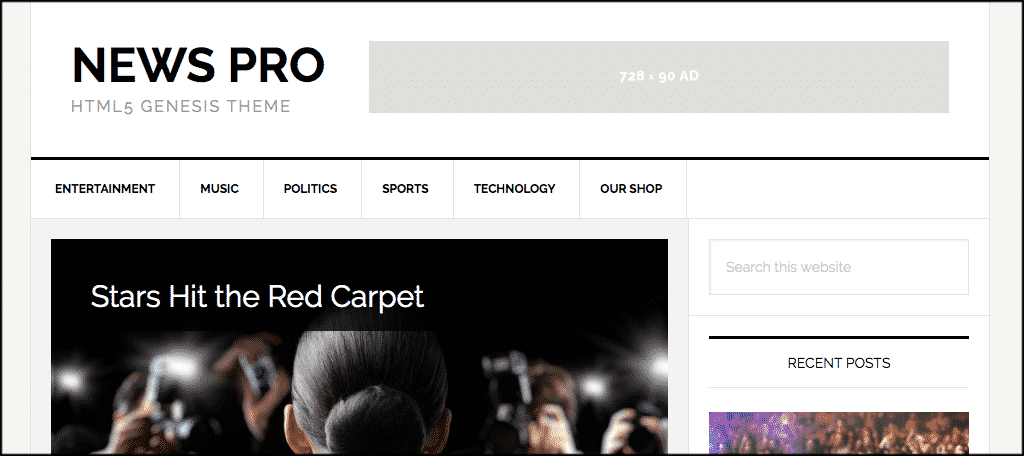 The News Pro theme is designed to be ready to display and categorize al your news content in a beautiful layout. Of course, the theme gives you different style and color settings and also allows you to build different homepage layouts. It is ready out of the box and also comes with excellent built-in SEO settings.
Magazine Pro Theme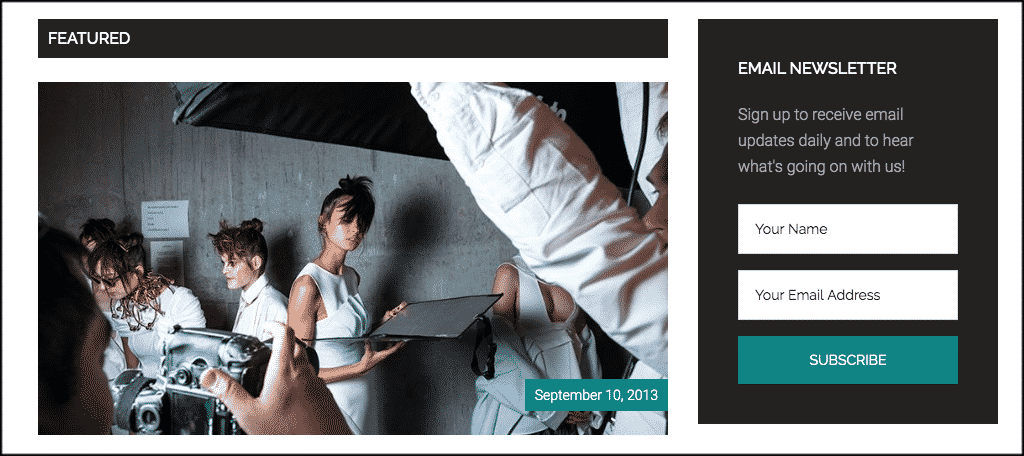 Magazine Pro is one of the older themes on this list. It has been around for several years. The theme is built for anyone trying to make a news website and offers a lot of functionality. That said, the theme makers have also updated it several times over the years. It remains one of the most popular news and magazine-style WordPress themes around.
Tribune Theme
The Tribune theme is a powerful and lightweight WordPress news theme that allows you to display content in a number of ways. You can create and categorize your news content quickly and easily. You can also display featured posts in several unique ways, including using the built-in carousel.
Gridlove Theme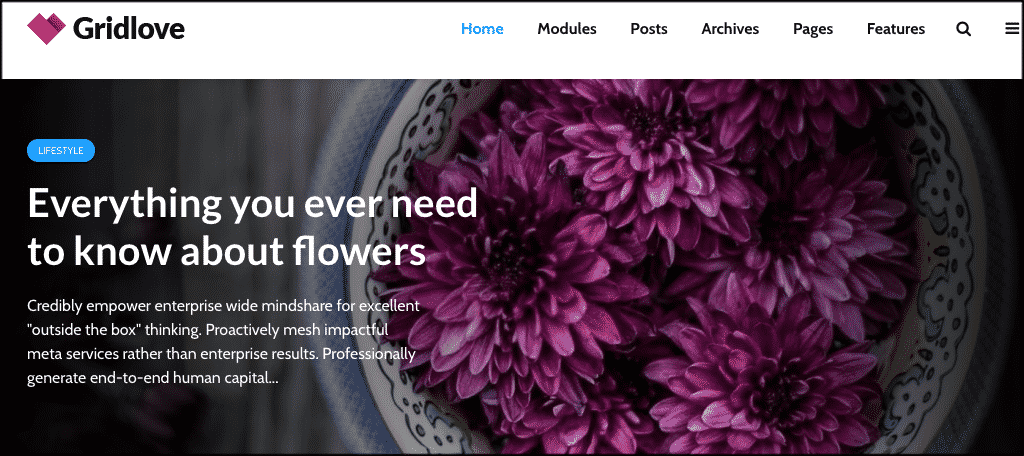 The best thing about the Gridlove theme is that it comes complete with a bunch of pre-defined masonry layouts. Have you ever come across a masonry layout for a photo gallery that you liked? Well, using this them you can apply that to your news articles. This keeps your site stylish and fun to read.
Choosing the Right Plugins
There are certain plugins that every site should have. That being said, here are a few suggestions of plugins you may want to look at that are specifically for your WordPress news site.
WP News and Scrolling Widget
The WP News and Scrolling Widget plugin can help turn your WordPress news site into a dynamic area of the web full of up-to-date scrolling news and categories that you set and define. You can easily add and remove news pieces from different locations of the site. You can also effectively use image thumbnails and more. A must for news sites.
Financial News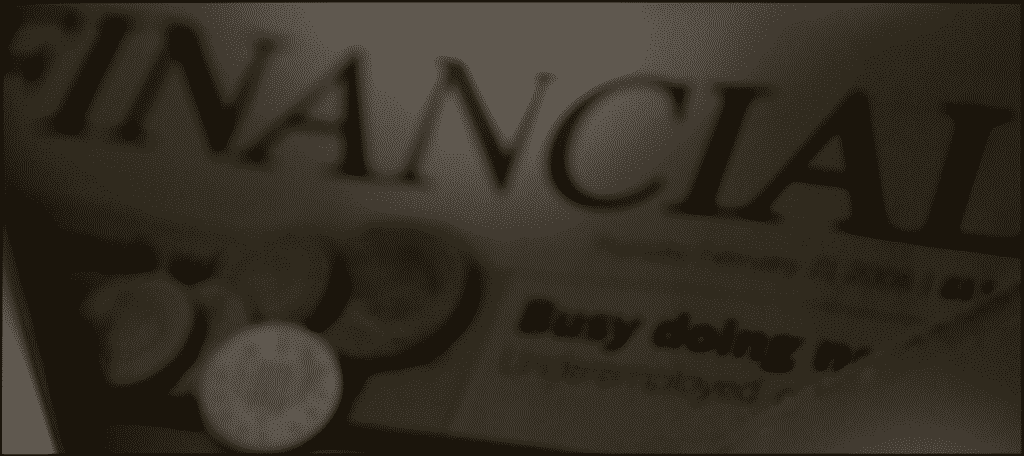 If you have decided to make a news website that is dedicated to finance, then the Financial News plugin is a must-have. Basically, the plugin works to pull major finance related news from sources into your website for your users to see and read. This is not limited to just news, as you can pull in stock prices, forex news, and much more.
Yoast SEO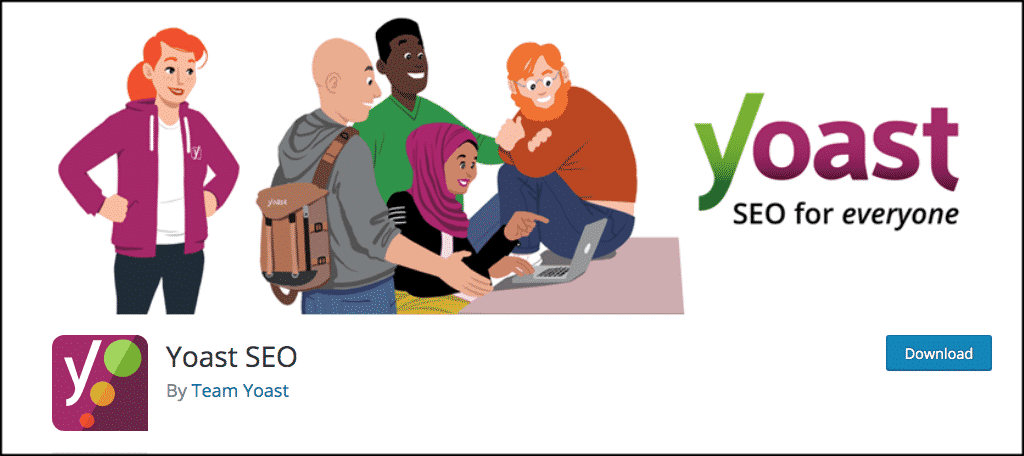 The Yoast SEO plugin is a must-have for your WordPress news website. With all the content you are going to be publishing, you need proper SEO and readability scanning. This will help you get indexed and searched properly in Google while making your pieces easier to read. The plugin will give you everything you need to build your website SEO out the right way.
Simple Author Box
Simple Author Box will add a responsive author bio to the end of your posts. This is great for allowing people to interact with you as an author and to get a hold of you when needed. Give people a chance to see who is bringing them the news.
Yet Another Related Posts (YARPP)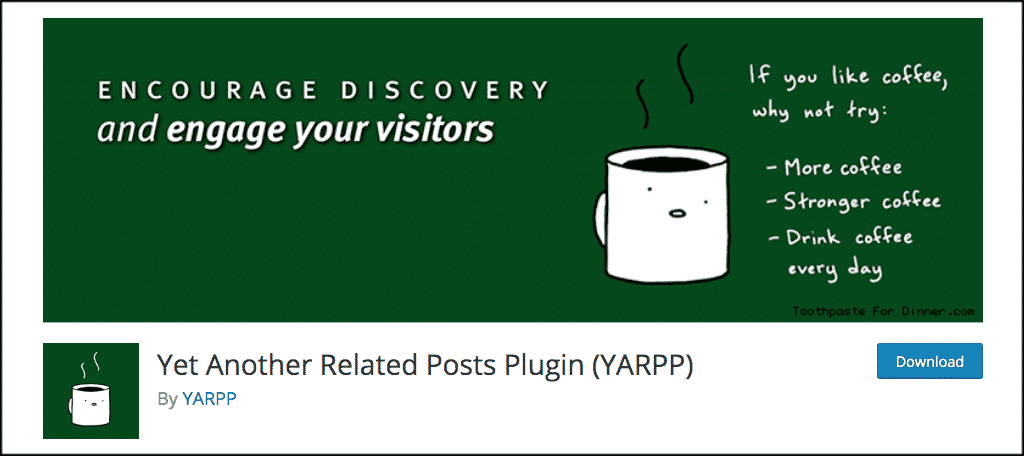 It is important to tie articles and news sources together. Yet Another Related Posts does just that. The plugin allows you to display related posts and content in a number of ways. This will keep people clicking through your website and keep them on longer.
How to Share Your News Website
At this point, you should have most everything set up and rolling. Now that your WordPress news site is live and running, you need to get the name out there. Here are some suggestions on how to share your news website.
When you make a news website, chances are you are going to need help publishing content. Having guest authors post content for you will not only help build your content library faster, but will also allow you to get your news site in front of more people. Guest authors will often post links to their content and drive more traffic to your website.
Post your news stories and links to your site on social media. Everyone is on social media, and this is a great way to reach a broad audience in a short amount of time. Use as many platforms as you want, but concentrate on Facebook, Instagram, Twitter, and LinkedIn.
Forums
There are thousands of forum websites out there. Simply go to some of them, start conversations, and then post back to your WordPress news website. This will get people clicking through your links and make them more aware of your website. Just make sure you're adding something of value when interacting on forums. Don't just spam your links anywhere.
Guest Blogging
In this scenario, you are actually guest blogging for other websites. In exchange, you can get an author's box and links back to your website. You can probably get a little bio in your author section as well. This will allow readers on other sites to see that you have your own WordPress news website that they can link back to and see.
Email Blasts
Whether you have an email list or not you can leverage email to your advantage. Email all your friends and family. Tell them to share the link to your site and share it on their own social media platforms. If you already have an email list, then blast an email out to all of your followers. This will get people talking and sharing.
Ideas For Your News Website
Now that your site is up and live, it is time to think about some things you want to use the site for. You may have something specific in mind, but here are some suggestions.
News Forum
You can use your new WordPress news website as an online news forum. Publish relevant news articles and allow people to talk about them when they sign up to the forum area of your website. This would be more of an interactive choice.
News Tickers
I gave you some good suggestions for themes and plugins above that would allow you to easily run a fully loaded news ticker website. Simply set your RSS feeds to pull content you want and have your site be the landing spot for live news updates in any niche.
Opinion Content
Instead of trying to keep up with breaking news all the time, why not create opinion pieces on news that is happening in the niche you have chosen. Not only will this content grab traffic for longer periods of time, but also it gives you the chance to tell your audience how you feel about certain issues.
Conclusion
I hope all the information above has been helpful to you on your journey to make a news website. There are certain things to consider when building any type of website, but sometimes you just don't know where to start.
By using the resources above and following the steps in the order they are given, you should now know how to make a news site with WordPress. Good luck with your site and feel free to let us know if the tutorial worked well for you.