If you notice, many real estate agents have their own websites and blogs. This is a great way to post community updates, show all your listings, and blog about the real estate market. If you have ever been interested in creating your own real estate blog, then this is the article for you.
Maybe you have been thinking about how to make a real estate blog for some time. Sure, it can be overwhelming if you don't know where to start or how to find the tools you need. For that reason, I have put together a tutorial that will take you through the process of building a beautiful site.
Follow the steps below in the order they are given and you will have your own site where you can be a real estate blogger in no time at all.
What You Need to Build a Real Estate Blog
In order to start in real estate blogging, you first need to get a website up. In order to do that, you need to build the site and access certain tools. I have found that it is a good idea to create a checklist of all the things you should have in place before you even start building a real estate blog.
Having these things done will allow you to get your blog online faster and easier. If you have a checklist, great! If not, here are some things to consider adding.
Real Estate Blog Checklist
Content (have some ready)

Create a posting schedule

MLS (will you attach it to your site)

Will you post all your listings

Come up with a website name

Community blogging, real estate market blogging

Logo/Branding

Get an email for contact

Get a domain name (below)

Find web hosting (below)
Purchase a Domain Name and Web Hosting
At this point, you have a solid checklist in place and have either taken care of it or you are in the process. Now it is time for two very important steps. You need to go get a domain name and web hosting.
Remember, there are a lot of websites already up online, so if you are not able to get your first choice of domain name, there are some steps you can take.
Try playing around with the wording some and see if you can come up with something that works for you. if you can't, then try using a different domain name extension. There are so many different domain name extensions available at this point that you should be able to find something you like.
Once you have that in place, it is time to find a good web host. You want to find one that gives you everything you need to get your real estate blog up and running quickly and easily. Something that provides all the tools imaginable.
GreenGeeks will not only provide you with all those tools and more, but we also give you the best customer service in the industry. Taking it a step further, you can also get your domain name from us.
Keeping everything in one place allows you to easily access everything from one portal.
Use WordPress, and Here is Why
Now that you have your domain name and web host in place, it is time to choose a content management system, or CMS, to work with. There are actually quite a few good CMS platforms out there to choose from. However, I suggest you use WordPress, and here are some of the reasons why.
WordPress is very user friendly, even for beginners. There are enough tools out there to get you through the website building process without having to write any code. Furthermore, since WordPress is so popular, you will never have to look too far to find tutorials and resources to help you along.
Installation is a very easy process as well. You have two choices, both of which are very easy to perform. You can install WordPress using the one-click installation method provided in your web host cPanel, or you can install it manually.
Either way, you will be up and running in no time at all.
Last, but certainly not least, is the fact that WordPress is a very secure platform. Of course, there are other processes and steps you can take in order to make your site even more secure. However, WordPress out of the box is very safe to use.
WordPress Themes and Plugins
The best thing about WordPress themes and plugins is that there is no shortage of either. WordPress has thousands of free and paid themes available for you to choose from. When it comes to tools and features, there are always a few plugins that every site needs to run smoothly.
That being said, there are also available options that will be perfect for your specific niche. In this case, you are building a real estate blog. So it is ideal to try and find a theme that will allow you to build the website you want.
You can also think of plugins that may be specific to your needs. Adding certain niche-specific plugins will allow you to further boost your real estate blog and help it stand out from the rest.
Here are a couple of theme and plugin suggestions for you to take a look at if you are interested.
RealHomes
RealHomes is a WordPress theme designed specifically for a real estate business or professional. It comes with the Elementor page builder built-in, and has a ton of theme options and widget areas all designed to help you build a fantastic real estate blog. This is definitely one to check out.
WP Residence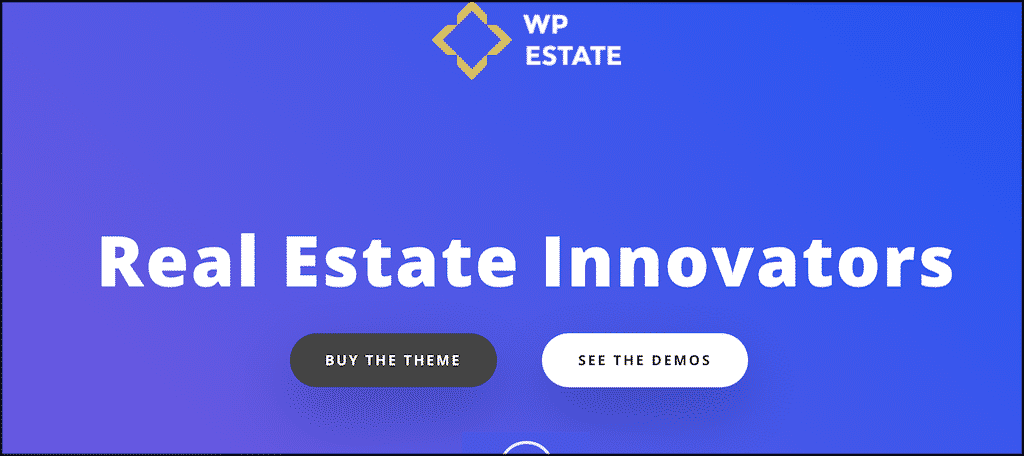 The WP Residence theme is another real estate related WordPress theme. It is perfect for agencies and agents. It comes with over 400 theme options that range from one-click demos to widget areas and so much more. If you want something that gives you every option imaginable built-in, then check this theme out.
Easy Property Listings
Easy Property Listings is a WordPress plugin that makes it easy to list all of your properties directly on your website. The plugin is lightweight and even though there are a ton of options, it is very easy to use. If you have a theme that does not have listings built-in, then this is a great plugin to have.
IMPress Listings
IMPress Listings is a lot like the Easy Property listings plugin above. However, this plugin goes a step further and allows you to integrate MLS into your website by using an IDX plugin. This allows you to pull data directly from the big boys right into your website.
Marketing Your Real Estate Blog
As you probably know, marketing and connecting with people is very important in the world of real estate. At this point, your site should be up live, or just about to be put up. Now is the time to figure out the best ways to market your website.
You may have some good marketing ideas in place already. If this is the case, then great! If you are having a little trouble, then here are some marketing ideas you can use to help get your real estate blog out there to the masses.
Use Social Media

Run Ads

Build Social Profiles

Add Social Sharing Buttons

Build a Newsletter Email List

Post About Your Community

Publish Your Listings on Your Website

Share Listings and Other Content

Run Classes Teaching About Real Estate

Connect With Local Community
Conclusion
If you are in real estate, then having a real estate blog can be a tool that gives your business a huge boost. If managed correctly, it will allow you to connect on different levels with possible clients. It will give you a wider reach and give you a platform to showcase who you are and what you can offer.
I hope this article has been useful to you. You should have all the steps and tools you need to build your own real estate blog. Follow the steps in the order they are given. This will allow you the easiest path to building the website of your dreams.
Now go out there and start selling some real estate! Good luck.