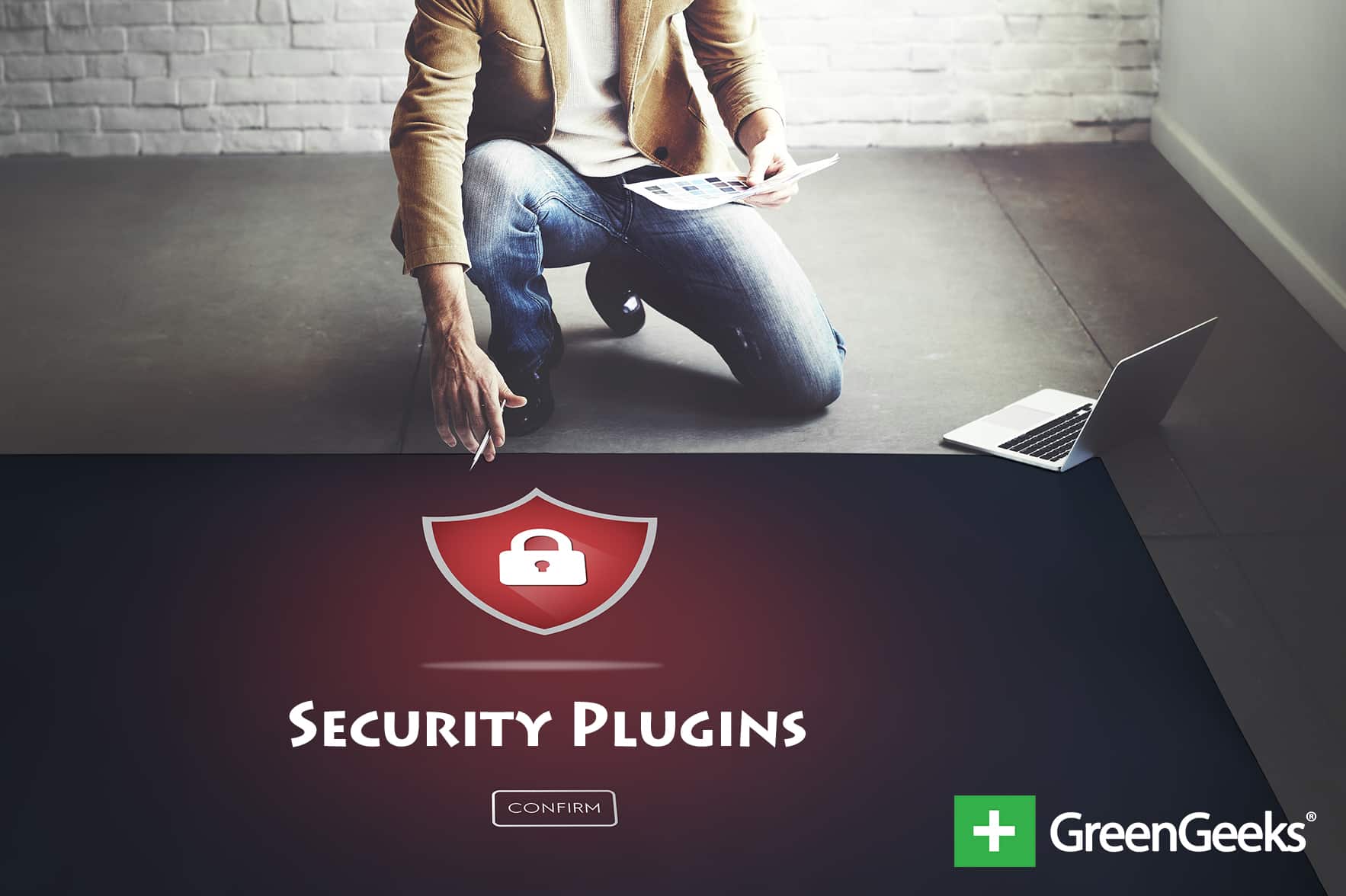 Although WordPress is a stable and safe system, you can always make it more secure. This comes in the form of amazing security plugins, most of which you can start using right now for free.
And while most will have pro versions you can buy, the free plugins are often more than adequate depending on the website you're building.
Today, we're going to take a closer look at 15 of the best WordPress security plugins. These are all easily accessible through the plugin installer from your WordPress dashboard.
While some may offer premium services, the free features may be worth exploring for yourself.
The Best Security Plugins for WordPress
1. Wordfence Security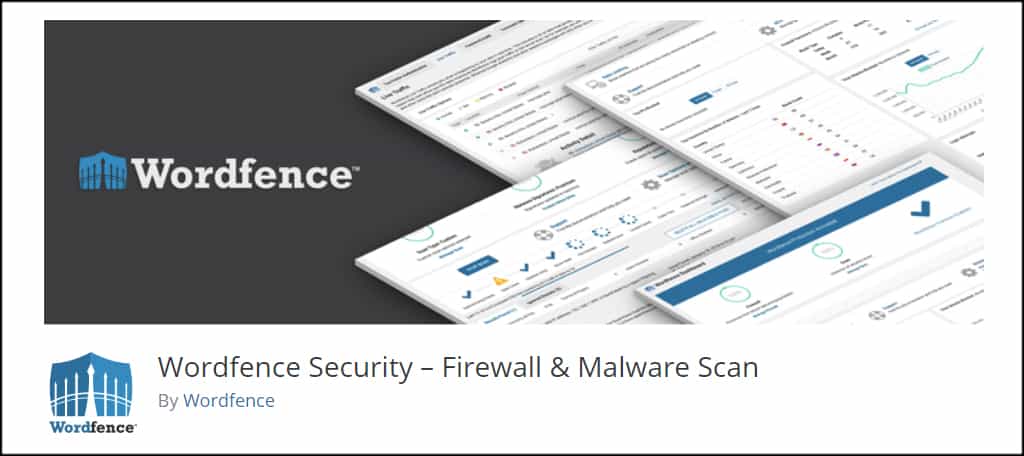 The Wordfence Security plugin is one of the most popular WordPress security plugins available. It is a free tool that provides a wide range of protection such as firewalls, blocking features, login security and regular scanning for compromises.
It's compatible with IPv6 networking, included caching features and provides support for platforms like WooCommerce. A premium account is not needed, but it greatly expands your protection.
2. BulletProof Security
When you need a system that does it all for protecting the website, the BulletProof Security plugin may be a good choice. It delivers a wide range of tools such as .htaccess protection, cookie expiration, error logging and much more.
You can also set the plugin to back up the database in order to make recovery much easier to handle in the event of a severe problem. You also have access to a security log from the backend of WordPress.
3. iThemese Security
Formerly known as WP Security, iThemes Security is among some of the most installed components in WordPress. It allows you to shield the website from more than 30 different ways hackers can attack the site.
The Pro version offers an incredible number of features such as detecting bots, spam protection, user logging and much more. It also detects hidden 404 errors that may be affecting the search engine optimization of your site.
And with around a million active installs, it's among some of the more popular security plugins.
4. Sucuri Security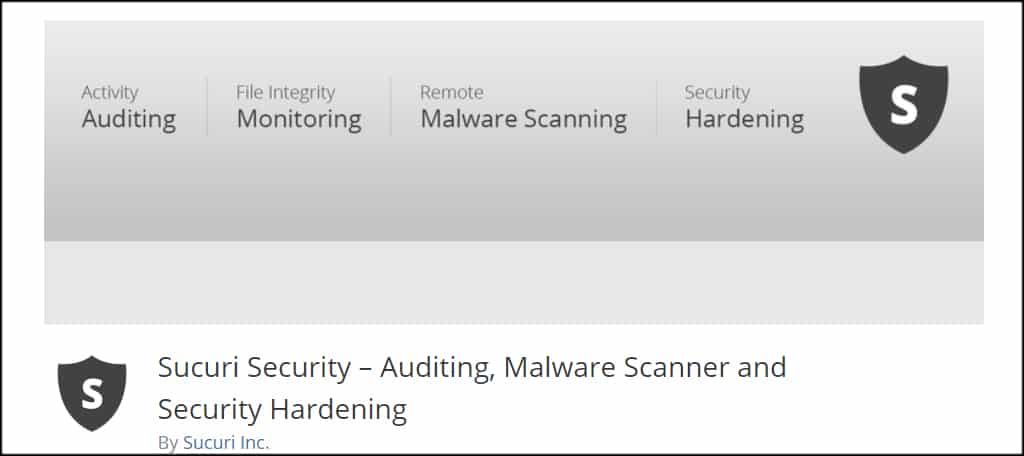 Another one of the most trusted platforms for WordPress, Sucuri Security is a good choice for those looking for a kind of all-in-one system. Features of this plugin include activity auditing, blacklist monitoring and file integrity monitoring.
One of the more effective points of this system is the engines it uses for blacklist monitoring. Engines such as Sucuri Labs, Google, AVG and other popular databases fuel this plugin's malware scanner.
5. All In One WP Security & Firewall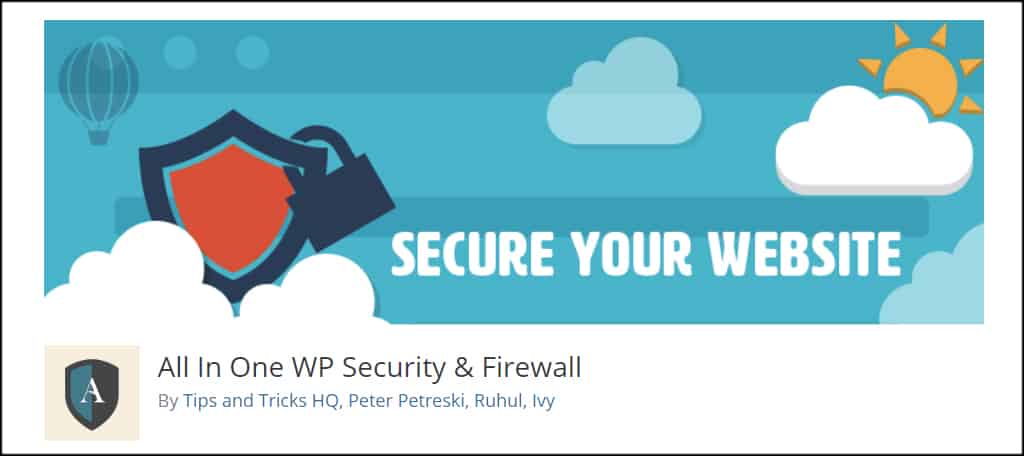 The All In One WP Security & Firewall plugin is one of the top systems available for WordPress. Not only does it help protect your website, but it will also deliver an easy to read grading system regarding your current practices.
Aside from offering security improvements, this plugin also runs database backups on a schedule with email notifications when each has been completed.
6. Shield WordPress Security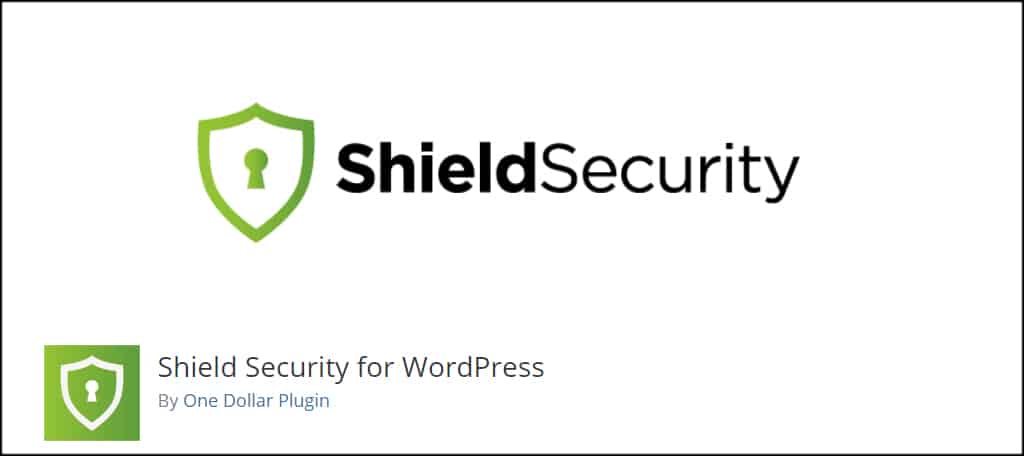 One of the most attractive features of Shield WordPress Security is that it doesn't have a "Pro" account. All of its features are completely free and unlimited. It works as a spam filter, monitors for malicious URLs, prevents brute force attacks and more.
Although it may not be as feature-rich as others in this list, it's still a useful tool to have when you simply need something to protect your site.
7. SiteGuard WP Plugin
The SiteGuard WP Plugin protects WordPress from being accessed from the backend. One of the more effective features is preventing access to the admin page if the connecting IP address does not match.
The login information can be changed, locked and protected through CAPTCHA. SiteGuard can also disable pingbacks while providing login email alerts of registered accounts. It's a simple system that is easy to use and maintain.
8. Security & Firewall by CleanTalk
CleanTalk offers a good tool in the plugin Security & Firewall. It prevents brute force attacks from succeeding, which means there is less of a likelihood someone can gain access from login credentials.
It adds a few seconds to a failed attempt when someone tries to login into WordPress. This means that hackers cannot set up a bot to constantly bombard the login screen with login attempts. It's a simple and effective way to keep many hackers at bay.
9. Security Ninja
Security Ninja is a tool that tests for problems in your website. It essentially takes a closer look at more than 40 vulnerabilities while giving you a report. Not only will this help you plug the holes of your site, but Security Ninja will also give you details on how to fix each of the problems the plugin found.
With a single click of the mouse, you can test a variety of areas of the site simultaneously.
10. McAfee SECURE
McAfee is one of the Internet's leading organizations for malware and hack testing of websites. The McAfee SECURE plugin advises your visitors of the state of your site by connecting it to your McAfee account.
A popup window will then be available on the bottom of your site so visitors can click to view its condition. This is very helpful for those running an eCommerce site as it can inspire people to make purchases by feeling safe.
11. WP Hide & Security Enhancer
One of the easiest ways to secure a WordPress website is to hide common files hackers go after. The WP Hide & Security Enhancer allows you to change those default locations making it much more difficult for hackers to target specific areas.
It also provides control for custom admin URLs, blocking XML-RPC API commands and theme URLs. This plugin works with those who use CDNs such as CloudFlare as long as the cache is clear.
12. Cerber Security
Cerber Security is a fairly strong all-in-one platform, even as a free plugin. You benefit from the anti-spam features, creating custom login pages, file scanning and so much more.
This plugin will also check all WordPress files and folders to make sure it matches what is available in the WordPress repository. If your site experiences an unknown change, Cerber informs you immediately.
13. NinjaFirewall (WP Edition)
The NinjaFirewall plugin is another with excellent coverage for WordPress. It comes equipped to handle heavy issues, such as file monitoring and real-time detection. This tool also delivers a Live Log allowing you to watch your site's traffic as it happens.
Some of the things that give NinjaFirewall a reason to consider it include multi-site support, IPv6 compatibility and event email notifications to keep you in the loop if something happens.
14. SAR One Click Security
When you need something to block attacks and bots, the SAR One Click Security plugin may be a good choice. It will block public access to specific sensitive files, prevent XST attacks, block direct access to certain PHP files and even prevent sensitive TXT files from being read.
SAR will also remove version information from headers which may reduce attacks from hackers looking for older components.
15. Defender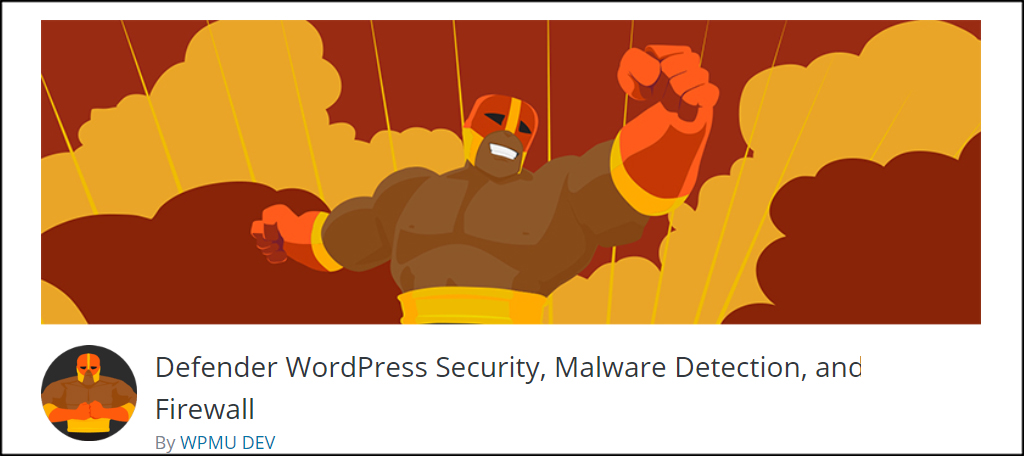 From the developers of Smush and Hummingbird, the Defender plugin adds incredible security to your WordPress site from talented programmers. It provides cross-site scripting prevention, login lockouts, disabling the file editor and much more.
One of the things I like about Defender is two-factor authentication. To protect your site, you can use passwords and mobile app verification codes. In reality, this is becoming a common practice on the Internet.
Keep the Site Safe
There is more to WordPress than just widgets and plugins to entice your visitors. These are merely a handful of the ways you can protect your site and add features to the backend for your administrators.
Take a deeper look into what WordPress security plugins can do for you. From data theft to site hacking, you don't want your website to be vulnerable.
What kinds of tools do you have installed on your WordPress website? What measures do you take to keep your data and visitors safe?