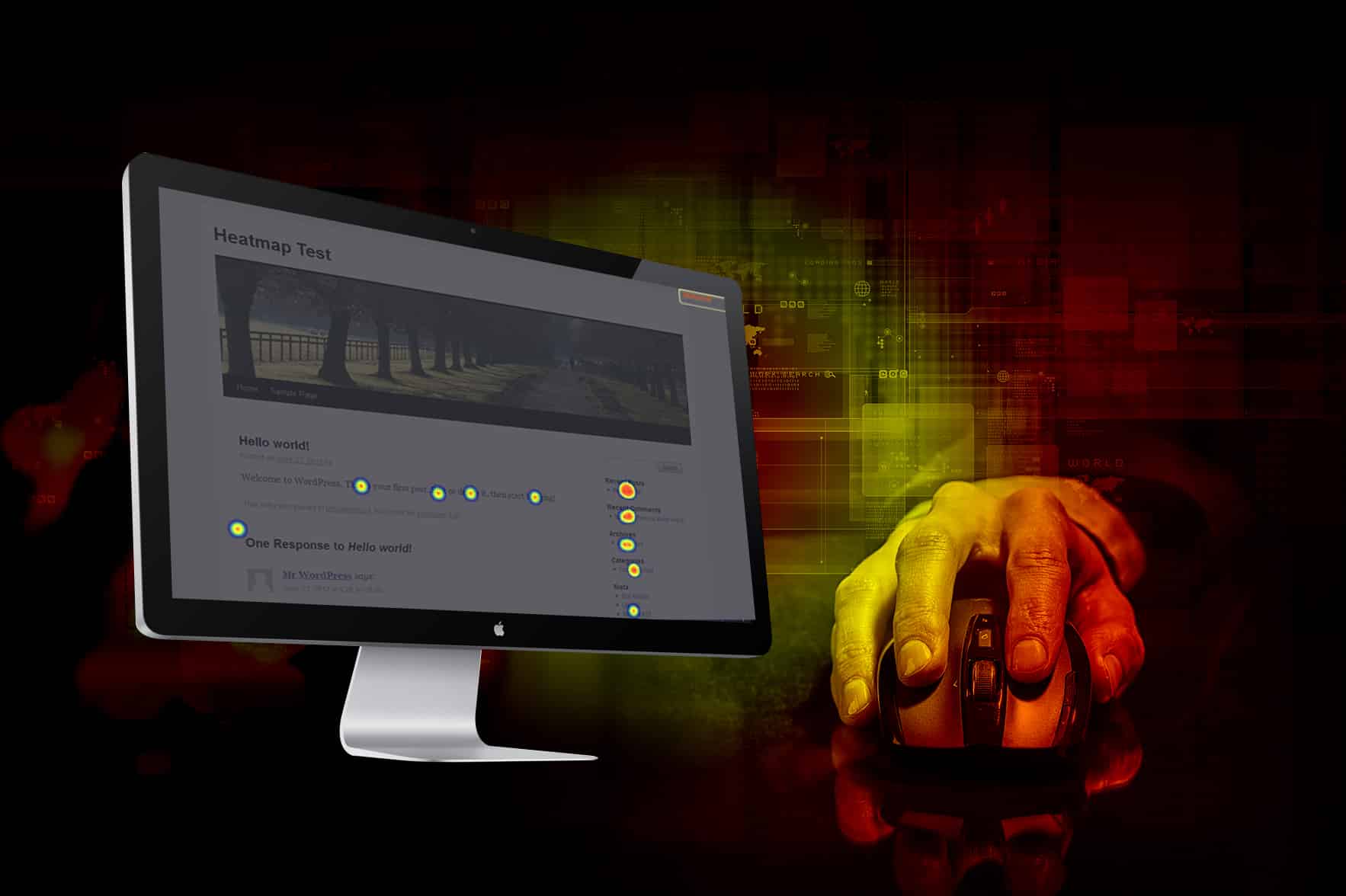 A heatmap is one of the best ways to see how people are interacting with your WordPress website. When used with platforms like Google Analytics, you can vastly increase the amount of data you collect to improve the quality of the website.
Using a color scheme similar to a FLIR infrared camera, you can see what visitors are considering "hot" on your pages. Some systems will even record the actual visit including the movement of a mouse pointer.
Most of these are developed in such a way that they do not slow down your site's performance.
The following are five of the best plugins focused on heatmap analytics for WordPress.
1. Mouseflow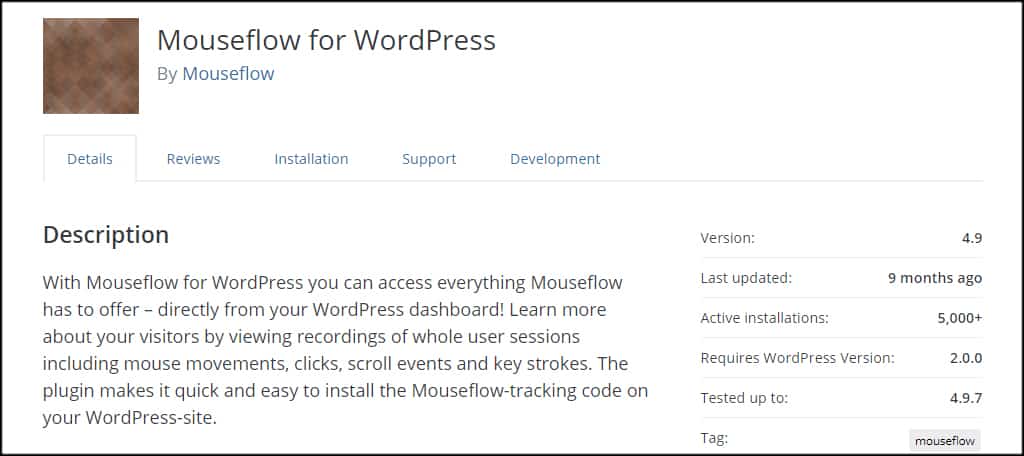 Mouseflow is an easy to use system that can record each of your visitors as well as displaying a heatmap. The plugin offers multisite network support, which means you can view the analytics from several domains from a single access point.
Mouseflow uses a credit system for recording data each month. If you want to record more visitors, you need to pay for a Pro account to increase those credits.
The system displays the location of visitors, pages they entered and how many pages they viewed. You can also share the heatmaps in Twitter, LinkedIn and Facebook if you want to demonstrate user activity.
In order to use Mouseflow, you need to set up a free account with the developer.
2. Capturly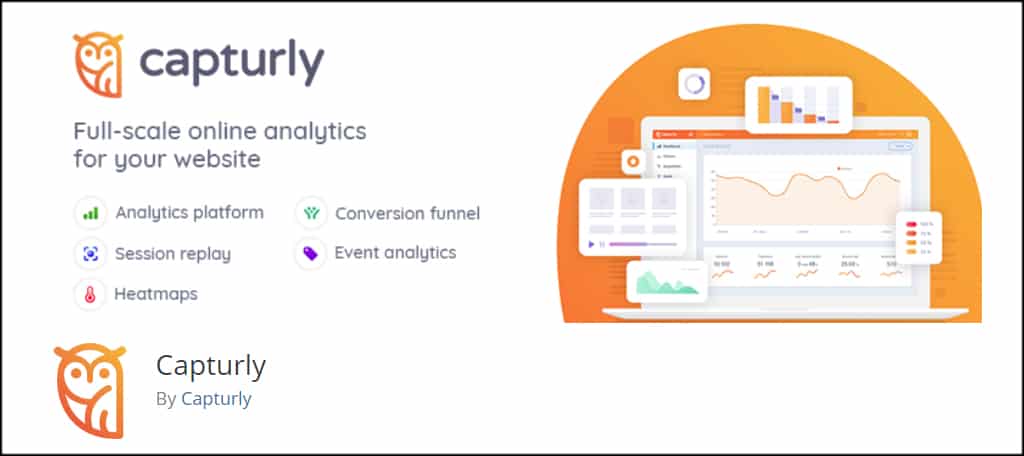 Capturly delivers a wide scope of information regarding user activity on the website. Analytical information, heatmaps, session replays and more are available through this one tool.
The heatmap portion shows clicks, scrolls and segments for user interaction. One of the features that stands out most for me is how you can also track referrer clicks.
For instance, you can see what areas of the site users from Facebook are clicking on as opposed to Google, Bing or even Twitter. This gives you an idea of how the audience behaves from specific sources.
The biggest drawback to this plugin is the fact that you need an account with Capturly to use it. Currently, you have a free month-long trial and then have to pay a monthly subscription fee.
3. Inspectlet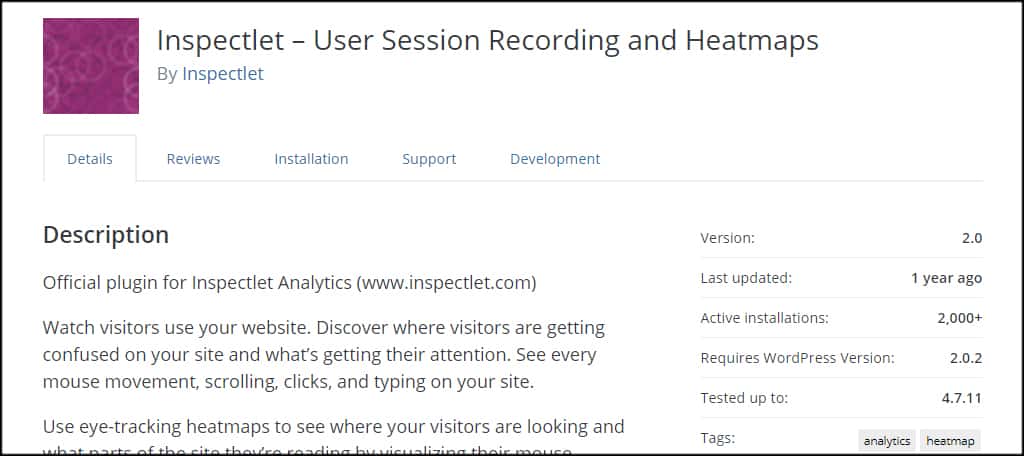 If you like session recordings to go along with heatmaps, Inspectlet is another that has potential to deliver. The free version allows your site to record up to 100 sessions per month while having support for mobile devices.
Inspectlet utilizes eye-tracking, clicking and scrolling heatmaps to show you what people are doing on your pages.
Although the premium accounts are more expensive than alternatives, it does offer form analytics. This shows you the fields where people are hesitating the most.
This could be invaluable when determining what entry fields are the most important to your guests. It could also help discover how people are using your registration pages for the site itself.
4. Heatmap for WordPress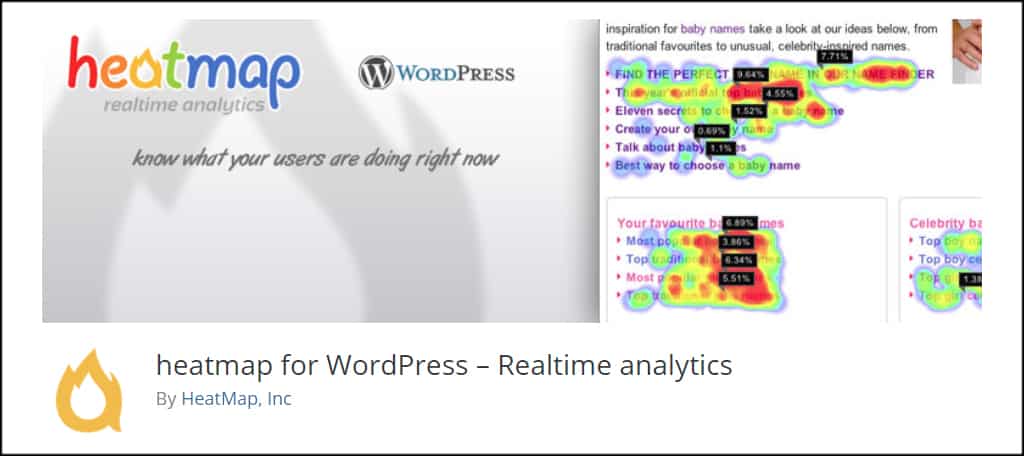 As opposed to some of the others, the free version of Heatmap for WordPress supports sites that experience up to one million pageviews per month. Its responsive design allows tracking for mobile devices and doesn't impact the site's performance while in use.
This plugin offers data concerning every click of the mouse or tap of the screen while displaying the top exited pages from your visitors.
One of the most attractive features is Heatmap's ability to show you what people are doing on your site in real-time. This allows you to make adjustments based on what people are doing right now.
5. CrazyEgg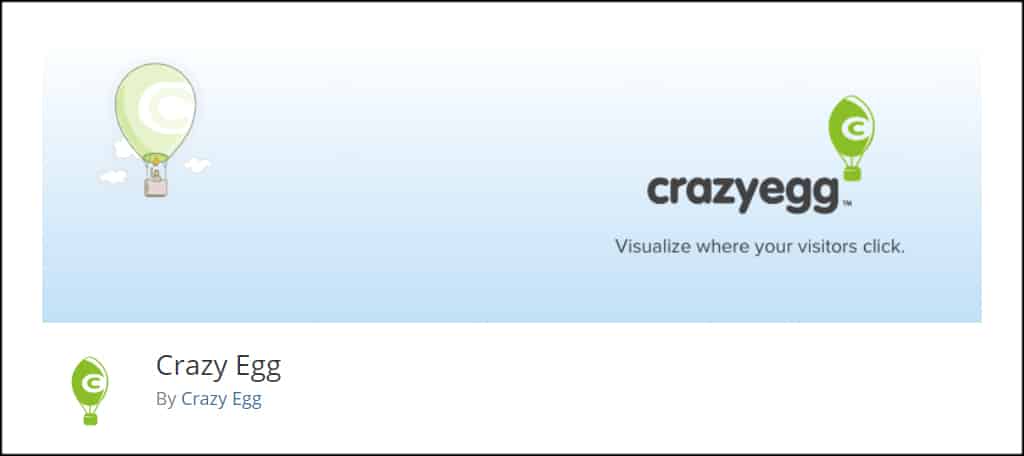 CrazyEgg delivers the standard heatmap, a scrollmap, an overlay report and a confetti report. The confetti segment shows the areas people click with their mouse using colored dots.
This is another system that has multi-site support based on a single account login. For those worried about iFrame support, such as that used by Adsense, CrazyEgg can track that as well.
Although it doesn't have a free-use option, CrazyEgg can monitor thousands of visits each month. It also supports a team environment, which you can increase the number of members for free.
Crazy Egg offers a 30-day free trial on any of the plans you wish, but those who have less than a few hundred visits per month may be more inclined to use one of the other plugins I mentioned above.
Understand Your Visitors
Understanding your visitors helps to create viral content to drive even more traffic. Using a heatmap can give you precise measurements as to what people like about your website.
From link clicks to scrolling down the pages, a great deal of information is available to you almost immediately. When you need to figure out what works best in your designs, you can't go wrong with heatmap analytics for WordPress.
In moments, you can start recording and quickly determine which features of your pages are the most prominent. Heatmaps are a great addition to stats you should be monitoring to improve your site overall.
And in many cases, it doesn't take much to get started.
What kind of analytical plugin are using to build strategies for your website? Are you confident that certain areas of your pages are being utilized by visitors?