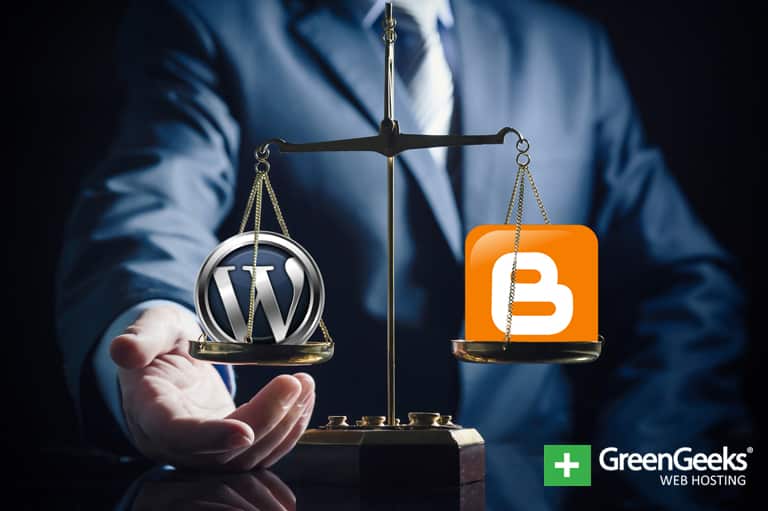 In this article, I'm going to compare two of the most popular blogging services in a WordPress vs. Blogger shoot out.
A lot has changed since the first blogging software and services were launched at the end of the last century. The Internet of 1999 wouldn't recognize the Internet of today.
But there's one constant that never changes, and that is the fact that we humans want to know what each other are thinking. So blogs are as popular and relevant today as they were 20 years ago.
Okay, it's not really much of a shoot out, since WordPress more or less owns the blogging world. But Blogger is the second most popular blogging platform, so a comparison of the two services is valid.
When I say "second most popular," the actual numbers are pretty far apart, with WordPress powering 27 million sites, while blogger powers about 450,000.*
So let's get to our comparison and see who comes out on top.
Comparing Free Blogger Platforms
Blogger is a free service offered by Google. In order to set up a blog on Blogger, They host your site on their Blogger platform and provide a BlogSpot.com domain (yourblog.blogspot.com). If you pay the cost of domain registration, you can host your Blogger blog on your own domain.
The Blogger account, however, is still free.
WordPress.com, on the other hand, offers a free service, but if you want to use your own domain name, you'll have to pay WordPress $4 a month for the privilege. The more you want to do on WordPress.com, the more you'll pay (up to $540 a year for their "eCommerce" plan).
So while Blogger doesn't have all the (potential) capabilities of WordPress.com, the free WordPress.com plan has a number of limitations similar to those on Blogger, so we'll limit ourselves to talking about only what's available on the free WordPress.com account, in order to keep the comparison as fair as possible.
Ease of Use
Blogger
If you already have a Google account, you can set up a blog on Blogger in about a minute. No exaggeration. When you go to the editor to create your first post, everything you'll see is pretty self-explanatory. It's a big empty box with familiar text editing selections and icons.
WordPress
Setting up a WordPress account is relatively painless. They also give you the option of logging in with your Google or Apple accounts. All bets are off once you get to the post editor, though.
Unless you are familiar with the relatively new WordPress Gutenberg editor, there will be a bit of a learning curve. At first glance, none of the controls are obvious.
It's worth noting that once you get used to it and figure out where everything is, the WordPress editor is more flexible than the Blogger editor. And you can switch to the "classic" editor (but I couldn't find a way to get back to the Gutenberg editor after making that change).
The platform with fewer options is naturally going to be the easier of the two to use. So "ease of use" is a double-edged sword. You trade ease for features.
But since most blog posts only consist of text, links, and images, much of the advanced post formatting available on WordPress doesn't really come into play. As far as the basics are concerned, both platforms deliver everything a typical blog post needs.
For overall ease of use comparing WordPress and Blogger, I have to give it to Blogger.
Appearance and Design Options
Blogger has about 100 customizable themes to choose from.
WordPress has about 100 customizable themes to choose from. Some of the WordPress themes can seem more flexible and modern. But If you've ever installed a flexible WordPress theme, you know that tweaking them to work for your style of content can be complicated. Forget what the sample layout looks like in the preview. It isn't going to look like that when you activate it on your site.
There are definitely differences between the themes when you look at Blogger vs. WordPress. But honestly, this one has to be a toss-up, because beauty is in the eye of the beholder. A theme that works for me may not work for you. And as far as what kind of customization options are available after you choose a theme, the two services are pretty close.
The default themes both leave too much space at the top of the page for my liking, but they are more similar than different.
Remember, we're comparing the free tiers. The WordPress customization and theme options expand significantly when you get up into the higher cost tiers. The same options don't exist on Blogger.
For the overall appearance and design options of WordPress and Blogger, I'm calling it a tie.
Flexibility and Control
Any discussion of what makes the best blog sites has to include flexibility. The ability to control the various elements of your blog is what will set you apart from the competition.
Blogger offers essentially no flexibility or ability to implement useful tools for your blog.
WordPress does not allow access to the thousands of WordPress plugins that are available when you use their free plan. The ability to install plugins is only available on the plans that run $25 a month and more.
Neither Blogger or WordPress particularly shines here. WordPress can feel particularly stingy if you're used to the variety of plugins available to download for free when you run a self-hosted installation of WordPress.
There's nothing much beyond the basics offered here by either service. But Blogger gets the nod for the ability to set a number of search-related customizations (not surprising, since Google is running the ship). Custom 404 error pages, meta site description, redirects, robots.txt file creation are all available on Blogger, which none are available on the free WordPress plan.
Ownership
Ownership is an interesting subject. If you're writing and creating original articles, you'd certainly assume that you own what you've created. A lot of musicians thought the same thing and later learned that they signed away the valuable rights to their compositions.
Well, when you agree to the terms of service for most free platforms, you are giving up something. Whether it's your privacy, your data, or your rights.
Neither Blogger nor WordPress claims ownership of your words. Technically. Both, however, have their own standards and rules that they impose on your content. Your blog can disappear without warning if you, knowingly or not, run afoul of the rules of either platform.
And we all know that any service can disappear at any time. WordPress probably isn't going anywhere, but they don't have to offer a free blogging service forever. And I don't think any of us need to be reminded of how easily Google lets go of its services, brands, and projects.
Ask the users of Google+, which, for a while, was supposedly the future of Google.
I'd call this a tie because both services are potentially a problematic or risky home for original work.
Support
Blogger is run by Google, so the documentation is good. But if you need support from a person, forget it. There is a support forum, and the search function is actually useful in there (again, not surprising since it's Google).
WordPress also has strong documentation, but in addition to FAQs, you can ask a question and have it answered by a WordPress.com "expert" community member. The quality of the support you'll get from a volunteer probably isn't as good as official corporate support, but that's reserved for paying customers.
Since WordPress provides an option for human interaction, even if it's not "official," they're the clear winner where support is concerned.
Portability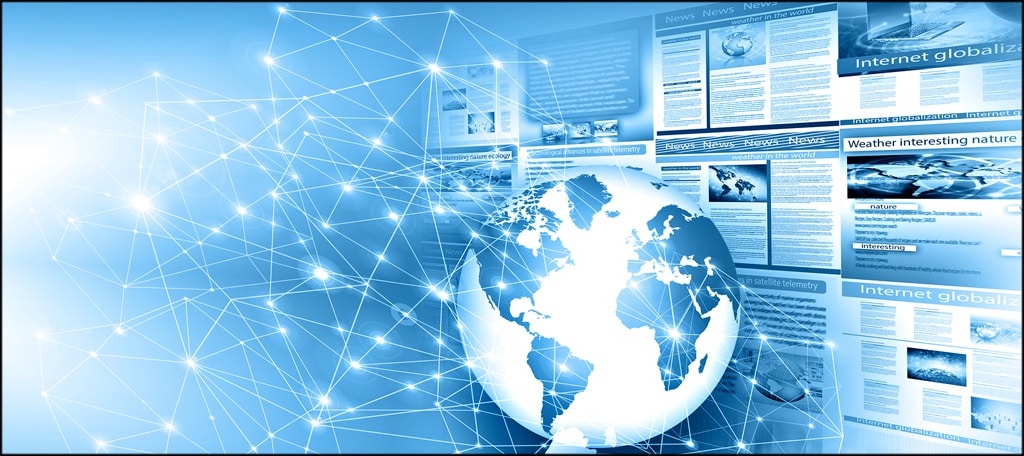 Portability is an important consideration when using any free service. It comes into play when you outgrow a service and want to move your data to a different platform. If portability is good, the move will be easier. Bad portability can stop a move dead in its tracks.
Blogger lets you back up posts, pages, and comments to an XML file that can be imported to a lot of other services (including a self-hosted WordPress installation). The theme can be backed up as well, but it isn't really transferable to any service other than Blogger. It's also an XML file, but I couldn't get an exported Blogger theme to work properly anywhere outside of Blogger.
WordPress has a similar export feature, but it's much more flexible, allowing you to select specific content to export. Media Library files are exported separately. You can't export the theme, which is a shame. You'd think they would figure out how to make it exportable so you could move it to a self-hosted WordPress site, but nope.
Considering the limitations of both platforms, portability may come into play for a lot of users. If you work your blog hard and it grows the way you'd like it to, you're going to need portability at some point.
If WordPress.com made their themes exportable, they'd have an edge here. But as it stands, the portability of each service is roughly the same, with a slight edge to WordPress for allowing the export of specific data.
Cost
Blogger
There's no way to rack up a bill on Blogger because there aren't paid services to add to your account. The only potential cost is domain registration, which varies depending on the TLD you choose. However, it is generally around $15 a year.
WordPress
The more features you want to unlock on WordPress.com, the more you're going to pay.
There's no winner to declare here since both services, in their basic forms, are free.
Self-Hosted WordPress vs. Blogger (and WordPress.com)
So far, I've compared the free services for WordPress and Blogger. But if we're really looking for the best blogging platform, we have to include a self-hosted WordPress installation in the mix.
It beats Blogger on just about every front. Of course, you have to take your maintenance time into consideration. But once you're up and running, that isn't a tremendous amount of time.
As I mentioned earlier, I favor a self-hosted WordPress installation. For serious blogging or customization, it's the only way to go. And if you start to add up the costs associated with upgrading a WordPress.com account, a self-hosted WordPress solution really begins to make economic sense as well.
In reality, a single, self-hosted blog with full control and flexibility using WordPress is about a third of what it would cost to fully upgrade a free WordPress.com account.
What's the Difference Between WordPress and WordPress.com?
I mentioned that we're comparing hosted services. As far as WordPress is concerned, their hosted service is WordPress.com, where you set up an account and manage your blog on the WordPress.com site.
The other version of WordPress is self-hosted, meaning you have your own website space on a server somewhere, and you install from the WordPress.org website, whether you do it manually or use server software like Softaculous.
You have a lot more flexibility and autonomy hosting your own WordPress installation (at GreenGeeks, for example), so personally, I come down on the WordPress.org side of the WordPress coin.
If you're the type who believes that it's always better to be in control of your own data and intellectual property, self-hosted is definitely the way to go.
But I understand the allure of a site like WordPress.com or Blogger.com. Not everyone likes to go the DIY route, and maintaining a website can become a chore if it's not something you're inclined to enjoy or find interesting.
So Who's the Winner?
In our WordPress vs. Blogger shoot out, I'd have to say that there is no clear winner among the free tiers of the services. They size up about equally.
But it's worth mentioning that if you're serious about blogging (and SEO, which we didn't get in to here), your blog should live on your own domain name and not a WordPress or Blogger subdomain.
And the only service that does that for free is Blogger…as long as you pay for your own domain name.
If, however, you want to spend some money on your blog, WordPress quickly becomes the winner by what I can only call an insurmountable margin. Though again, if you're going to spend money on a WordPress blog, WordPress.com is not the place to do it. Self-hosting is the way to go.
So if I have to crown an overall, all-inclusive winner, I'd say that self-hosting your WordPress blog is the clear and obvious choice.
I understand that the conclusion I've presented kind of goes against the premise of the article. Which is what is the best blogging platform. Well, I suppose that's how it goes.
Sometimes our preconceptions are upset by inconvenient realities. 😉 And really, I only want what's best for you.
*A couple of caveats about those numbers: first, you may see estimates of WordPress usage as high as three times what we're citing here. But the 27 million number is "detected" WordPress sites, not estimates. So while there may be more than 27 million WordPress websites out there, it's unlikely there are three times more.
Also, we're comparing hosted services here, and the number of sites on WordPress.com is about half of that total WordPress number, so closer to 13 or 14 million. Still well above the number of Blogger users.