If you're a GreenGeeks customer or a regular reader of our blog, you know how passionate we are about environmentally conscious web hosting. But what you may not have known is that our affiliates tend to be just as passionate about it – and today's post is about one of those folks and her mission to get all of her customers to switch away from polluting web hosts and make their dreams a reality online!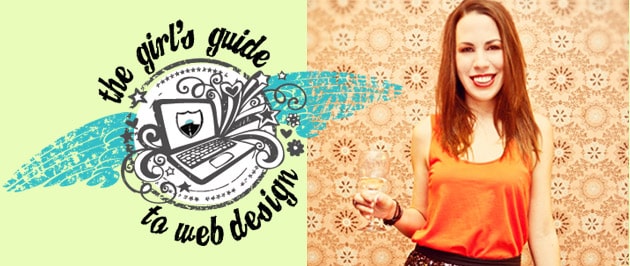 Meet Amanda Aitken (that's her in the orange tank top). She's the Founder and CEO of The Girl's Guide to Web Design, the online course that teaches creative women to design and code their own totally unique, stunning WordPress-based blogs and sites, and she's been a recommending WordPress Hosting as a GreenGeeks affiliate for a few years now. She lives in beautiful, European-inspired Montreal, Canada (but she hopes to make it down to visit us in California soon).
Today, Amanda needs your help – because she's in the running to win something that could change EVERYTHING for her and her business: the title of "Thriving Female Entrepreneur of 2012". The contest is being run by entrepreneurial guru Ali Brown, one of the biggest role models out there for women who are doing business on the web.
If she wins, Amanda will have the chance to show many, many more people that when it comes to web hosting, there ARE environmentally friendly options – and she'll be mentoring thousands of people as they unleash their creativity through the blogs and sites they've always wanted to start, all based on a solid, green foundation.
To help her with her mission, all it takes is a couple of clicks and a Facebook account! Just click here and follow the instructions to vote for Amanda Aitken and girlsguidetowebdesign.com. Today is the LAST DAY to vote in the contest, and Amanda needs more votes to move up from third place to first!
Good luck, Amanda! We're rooting for you! Go here to vote for Amanda now!