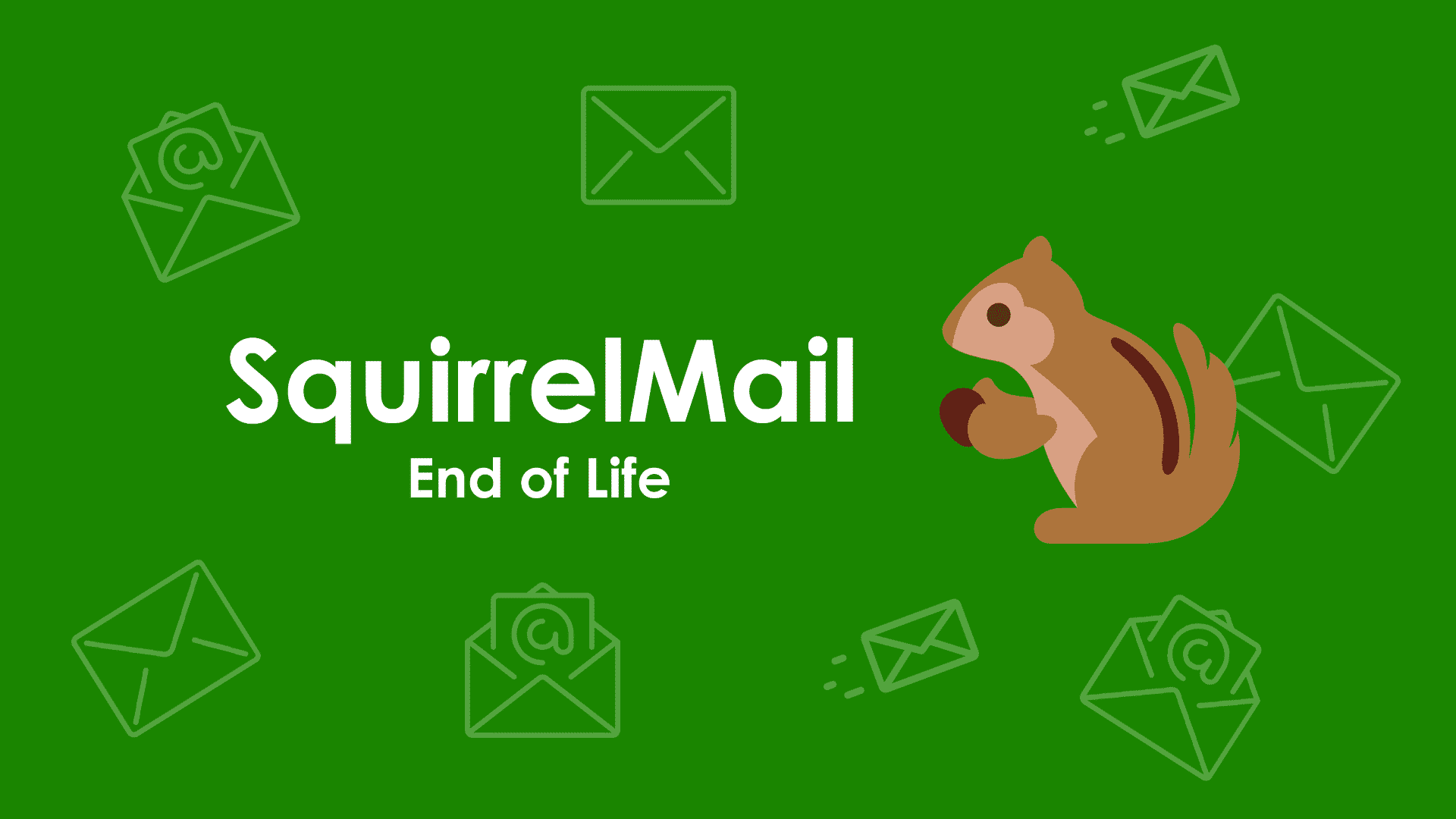 SquirrelMail has been an option for Webmail since it was introduced over a decade ago and it hasn't changed much in terms of features or appearance since. Its amazing stability allowed it to gather a faithful following among all types of users.
Unfortunately, SquirrelMail is being removed. Why do you ask?
SquirrelMail is developed and maintained by an open-source project devoted to its progression and an all too common story with open source project is a loss of developers. The last update to SquirrelMail was May 30, 2013, with their last release being on July 12, 2011. Since then, 4 versions PHP have reached End of Life. cPanel, who makes our control panel had a choice to make:
Exclude the security fix and continue providing SquirrelMail with known security flaws.
Provide Squirrelmail securely, but have interface issues occur.
Attempt to fix problems.
Since Webmail users now are expecting a better user experience and rather than providing an insecure, unmaintained application, cPanel has chosen to remove SquirrelMail and while we're sad to see SquirrelMail go, we support this decision.
SquirrelMail Alternatives
GreenGeeks customers have always had multiple webmail options. We recommend using RoundCube at this time for Webmail.
We're always looking for feedback, so do you have any suggestions or features that you would want from your Webmail experience? Tell us in the comment section below.