Pinterest is a growing platform where people share images from all over the Internet as well as their own pictures. It can be used as a marketing device as well as a method to boost your online reputation.
Pinterest plugins can add a graphical layer to the website while encouraging others to follow the account. This is only part of how social engagement can help you build an intricate network of marketing the site.
The following are three of the top WordPress Pinterest plugins you can add that may accentuate your content.
1. AccessPress Pinterest
AccessPress Pinterest is a free plugin for WordPress loaded with features. Of course you get more flexibility by buying the premium tool. However, the free version is worth the effort to add it to your website.
This plugin allows users to show the latest pins feed including an optional caption. It also comes with the follow button for your Pinterest account, color customization and language selection.
One of the nice aspects of this plugin is the use of shortcodes. These let you easily add your Pinterest boards to virtually any page, post or sidebar text widget on your website. It also comes with its own widgets for profiles and specific pin boards.
2. Pinterest by BestWebSoft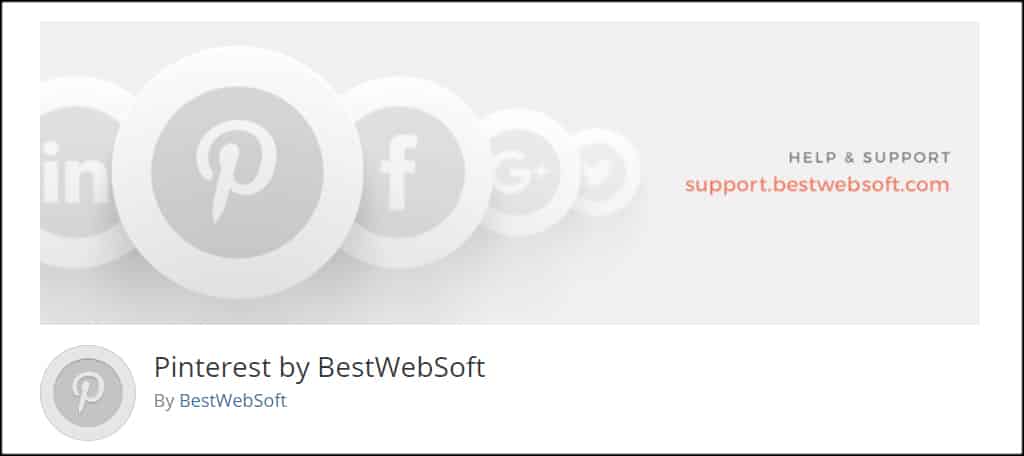 If you're looking for a wide range of customization options for your Pinterest gallery, Pinterest by BestWebSoft is a good plugin to consider. It gives you control over widget dimensions, custom save for image types, follow button labels and much more.
This plugin is compatible with multilingual websites and will automatically detect the site's current set language. It's only one of the automatic methods the plugin uses for its set up.
Pinterest by BestWebSoft also includes shortcodes so you can place your profile or gallery throughout the website. For example, this would be a great addition for those showing off an artistic portfolio in an About Me page.
3. GS Pinterest Portfolio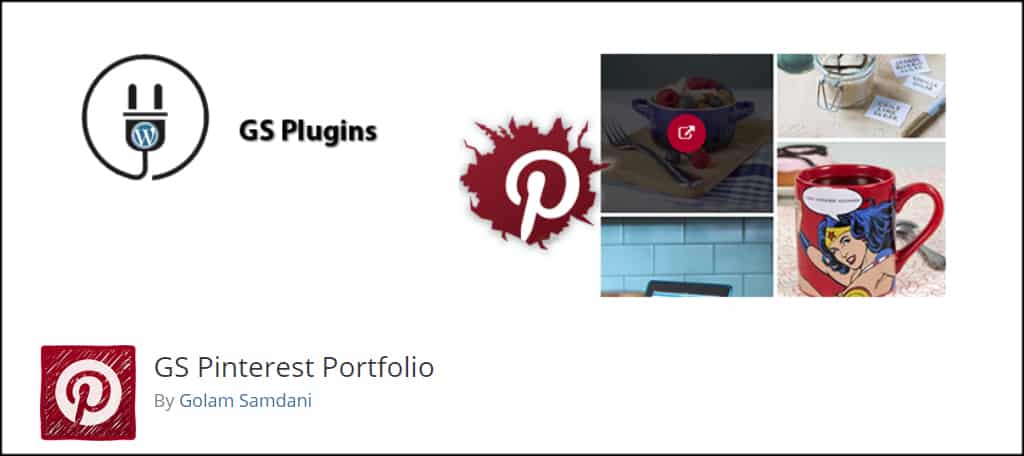 One of the key features to GS Pinterest Portfolio is its responsiveness. This means it's ideal for those looking to create a mobile friendly website, which is imperative in today's world.
With this tool, you can pull pins from literally any user on Pinterest. This means you can effectively create a fan site or help distribution of images from friends and family.
It comes with a shortcode, number of pins options, the ability to show pin captions and includes an area for custom CSS.
GS Pinterest Portfolio also comes with four different widgets to accentuate the website. You can show a user profile, specific boards, a single pinned image and the illustrious Pinterest follow button.
Why are Pinterest plugins so hard to find?
Pinterest supports its own method of embedding pins and boards into websites. Because it has a lot of options available, a lot of plugins have simply lost support due to a lack of interest.
Pinterest is also not among the most active social media hubs on the Internet. Although its popularity is growing, not enough developers feel it's worthy enough of maintaining a feature-rich plugin.
However, it still offers a great deal in terms of marketing. Because it can directly impact users, I would still advise integrating a Pinterest account. It helps to engage visitors and improves brand awareness and reputation.
Luckily, there are several methods for adding a Pinterest button to WordPress. Though, most plugins also offer a slew of other social media sites you can add for sharing as well.
Expand Your Website
Plugins and widgets help developers create a unique experience for visitors. After all, you want them to come back. Adding Pinterest helps you deliver that sense of individuality while allowing you to cross-promote the materials.
In essence, you may potentially attract visitors to your website from Pinterest simply by showing engaging pictures regarding your industry. Find the plugin that works best with your design ideas and enhance user experiences.
Do you use Pinterest to share your favorite images? How often do you "pin" an image you found on the Internet?