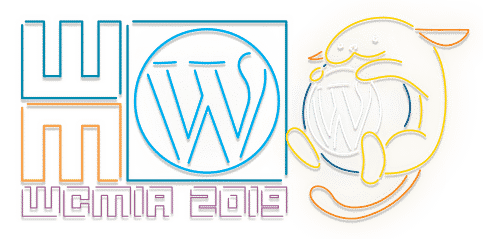 WordCamp Miami 2019 was held at the FIU College of Law, Maidique Campus. This was my second year attending WordCamp Miami as a member of GreenGeeks and it surely won't be my last.
This camp is something special for many reasons but one in particular.
Last year during this camp I met so many individuals that opened their arms as if I were a long lost family member. For that very reason I was able to have very deep, real and meaningful conversations.
And not just about WordPress and business, but about mental health and so much more.
This is just one of the many reasons I highly recommend and eagerly attempt to get people to come to camp with me. WordPress is about people, and each individual in the WordPress family at every level supports and makes this community what it is.
Flying In
As everyone around the world experiences issues with flights relating to the 737-8 and 9 MAX jets being grounded, I myself was also a passenger whose flight got diverted.
It took me a solid 14 hours to get to Miami but when I finally got in, I slept like a baby.
Thankfully, I got in stress free and only a bit tired. I know of a few community members that had their flights diverted as well and took twice as long to make it into Miami.
I am just happy we all made it in one piece.
Friday
The team got up at 7AM ready to enjoy the day. We attended some workshops then helped around the camp a bit. I personally enjoy having the first day be full of workshops. Typically I always miss the workshops, which didn't happen this time!
For that, I am thankful.
One of my favorite workshops was held by Nathan Ingram of iThemes. His talk/workshop is called: What I Wish I'd Known About Freelancing.
"Our success as freelancers is built upon the lessons we've learned from our biggest mistakes." In this talk, Nathan draws on more than 20 years experience in the web business to share 10 important lessons he had to learn the hard way and common mistakes we all can avoid.
Each lesson is summarized in a succinct, proverbial statement and then unpacked with examples that will make you laugh, cringe and think.
Some of the best and strongest points I took away from this and I also thought others might find useful included Scope Creep – Keep within your written agreement and try not to fall out of scope.
If a client asks over and over to add something, and you're willing to do the work, then add it. However, make sure they understand that they're going to be paying an additional fee for that add-on service.
How do I figure out what I want to do? You need to figure out what your superpower is. What do you do best? What makes you happy which you also happen to be extremely good at? Figure out a way to monetize it as soon as possible.
You are not alone. Freelancers typically face the same struggles. Feeling isolation, sleeplessness, productivity problems and so much more. If you are one of these people who struggle, you should find a peer group.
Find a meetup or a group of people who focus on that specific subject you're looking into pursuing. Use that group to lean on, to get assistance and feedback from. Use these types of groups/meetups to learn and grow.
You will appreciate what you did in the future.
"Do what you do best and find trustworthy partners to do the rest." – Nathan Ingram
Debt is a ball and chain. Money mistakes will cripple your business. Be sure to keep an eye on the finances, and also make sure to execute smart decisions regarding business purchases.
Build recurring revenue as quickly as possible. Without it, long-term success is virtually impossible. Start eliminating recurring expenses and build recurring revenue.
Friday VIP Dinner / Speaker Sponsor Party
On Friday evening, the team attended the after-party at the Dave and Buster's in the Miami Dolphin Mall. When we arrived, we were met with drinks and snacks, as well as an abundance of welcoming speakers and other sponsors.
We hung out at D&B for a little over an hour. Then, we ventured over to Texas De Brazil for a little appreciation dinner we put together for a few amazing individuals as well as the team.
I'd been at a similar restaurant, however, I'd never been to this particular place. Our private room looked like an old fashioned wine cellar you would likely find somewhere fancy in Italy.
After enjoying a wonderful meal and many salad bar items, as well as a few drinks, the team split up and everyone went their separate ways. A few of our group members decided to join the CigarCamp group for some drinks and a cigar.
I personally don't smoke cigars much. However, I consider these events as special occasions, and I highly enjoy a special occasion cigar.
A big thank you to Chris Lema for a great cigar and awesome location choice!
Saturday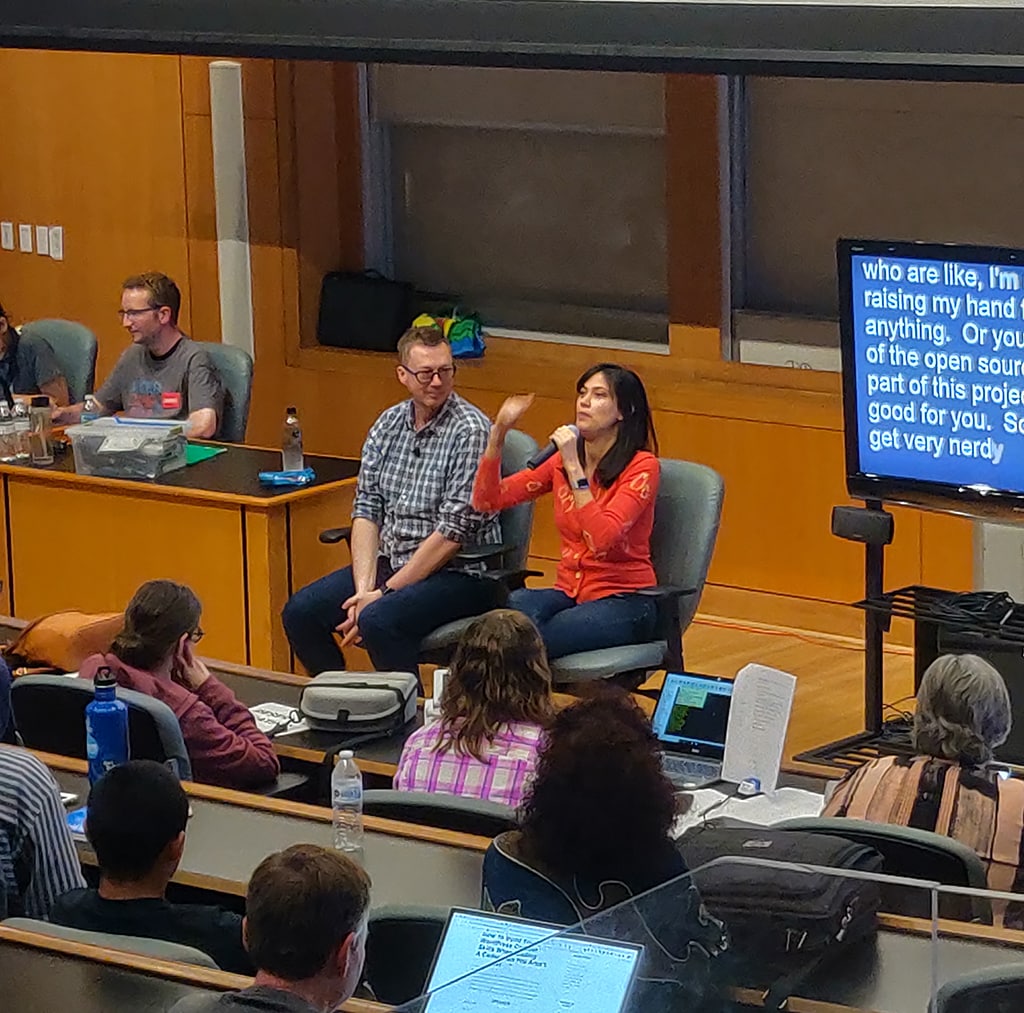 The team was up early yet again for another wonderful day of WordCamp. We headed to FIU and got the booth prepared for a busy day of slinging t-shirts and educating fellow WordCampers about the GreenGeeks way!
After about an hour of helping the team, I headed over to the KidsCamp to see if there was anything I could do to help.
Unfortunately there were some technical difficulties, but as a team we put our brains together and did what we could to work together to fix it. A resolution was found fairly fast and Sandy was able to proceed with the KidsCamp.
The remainder of the day was packed full of three different tracks, KidsCamp and a whole lot of networking. This included the wonderful WordPress users, company owners, agencies and so many more.
Closing Remarks
With Josepha Haden | Twitter: @JosephaHaden and John James Jacoby | Twitter: @JJJ
For the closing remarks on Saturday evening, Josepha Haden and John James Jacoby had a guided discussion and Q & A. I felt this was a definite need after a year of craziness.
First, questions were asked to Josepha in regards to many different things such as what her direction will be and how she plans to move forward with her role in WordPress and the community.
Following Josepha, JJJ presented a slideshow and talked about how "He is not the future of WordPress" and how he's always been a part of the beast since the beginning days.
John also commented on how the historians of WordPress should step into a mentorship role and prepare the next generation of WordPress historians.
I personally think that's an incredible way to put it. It makes me feel like I can't wait to see what the future of WordPress holds for us all.
The After Party
Every year after an extremely long day of talking to hundreds of people, listening to speeches, helping volunteers, writing portions of blog posts, taking pictures and so much knee pain, the WordCamp group heads over to Chili's Too for some good ol' shenanigans.
We talk even more, meet even more people, drink, be merry and plan for the same thing the next day.
Karaoke is always a part of this night, and something I am sad to say I missed this year. I was a bit too busy spending my time having epic conversations with old and new friends.
Final Thoughts
WordCamp Miami has a special place in my heart, and I am thankful for the opportunities I have been given to allow this camp to be that special place.
Thank you to David Bisset, all the volunteers, the speakers and all the other sponsors.
We are WordPress.