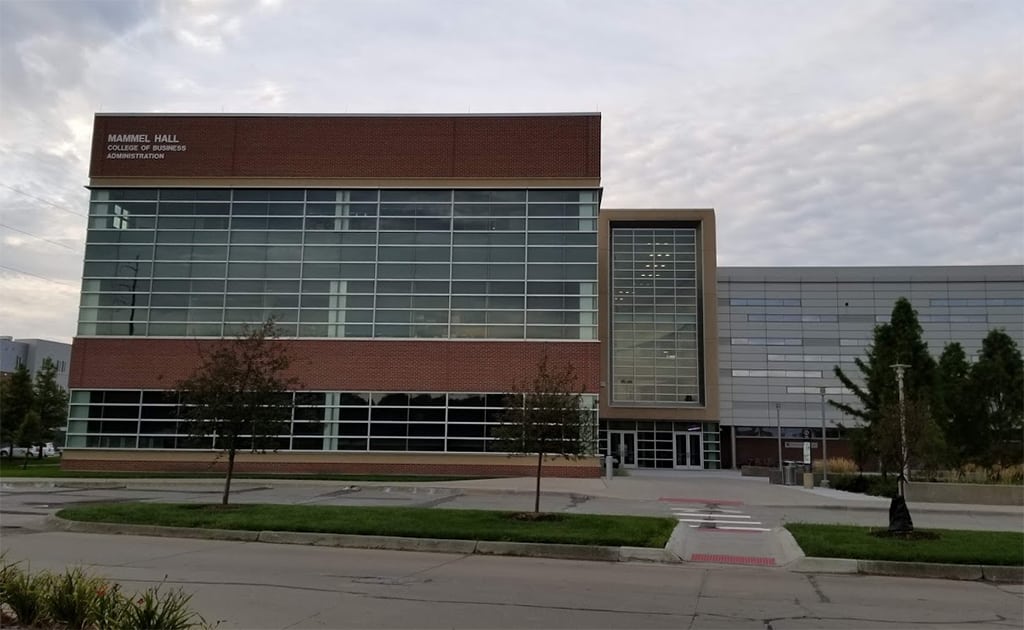 This year, I made my way to WordCamp Omaha 2019 via Interstate travel. While it may be a long drive for some, it's nothing for seasoned travelers who spend an incredible amount of time on the road. And the trip was better than I expected it would be.
It's not that I am afraid to fly. I just get claustrophobic sitting in a plane while someone's kid tries to use my shoulder as a pillow.
Yes…this has happened before.
Traveling to Omaha from the Denver metro area was going to take about seven and a half hours. In the grand scheme of things, I might have spent that same amount of time driving to the airport, going through security, flying, landing in Omaha and then Ubering to my hotel.
This way, I could take in the sites. After all, I've never been this far north-east.
It was also convenient to drive as I didn't have to worry about shipping our swag, the GreenGeeks stands, tablecloth or anything else. Plus, I had far more legroom in a Kia than I would have had on a 737.
So, after getting caffeinated first thing in the morning, I set out for my long trek to WordCamp Omaha 2019.
The Journey
To be perfectly honest, I wasn't sure what to expect while on the road. As I've been up and down I-76 in northeastern Colorado quite often, I was used to being surrounded by the brown emptiness of fields.
So, I suppose I was expecting an incredibly dull drive through Nebraska.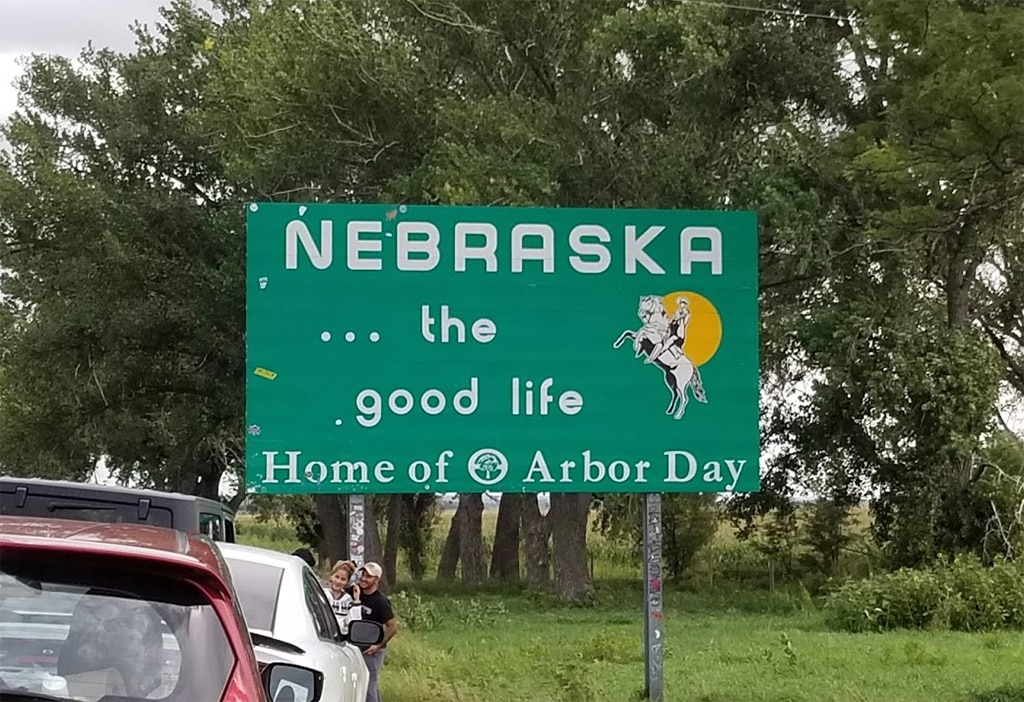 I was quite surprised by how green Nebraska was. Of course, the area had seen a lot of rain recently. This helps the greenery. But there were more trees, ponds, lakes and rivers alongside I-80 than I had ever thought.
Although it was flat compared to having the Rockie Mountains right next to me, the trek through Nebraska wasn't boring at all. It didn't even feel like I was on the road for nearly eight hours.
Arriving in Omaha
Thanks to a few spots of construction and traffic, I arrived a bit later than I wanted. On the upside, I stayed at the Hampton Inn. It was literally about two blocks away from Mammel Hall, the venue for WordCamp Omaha 2019.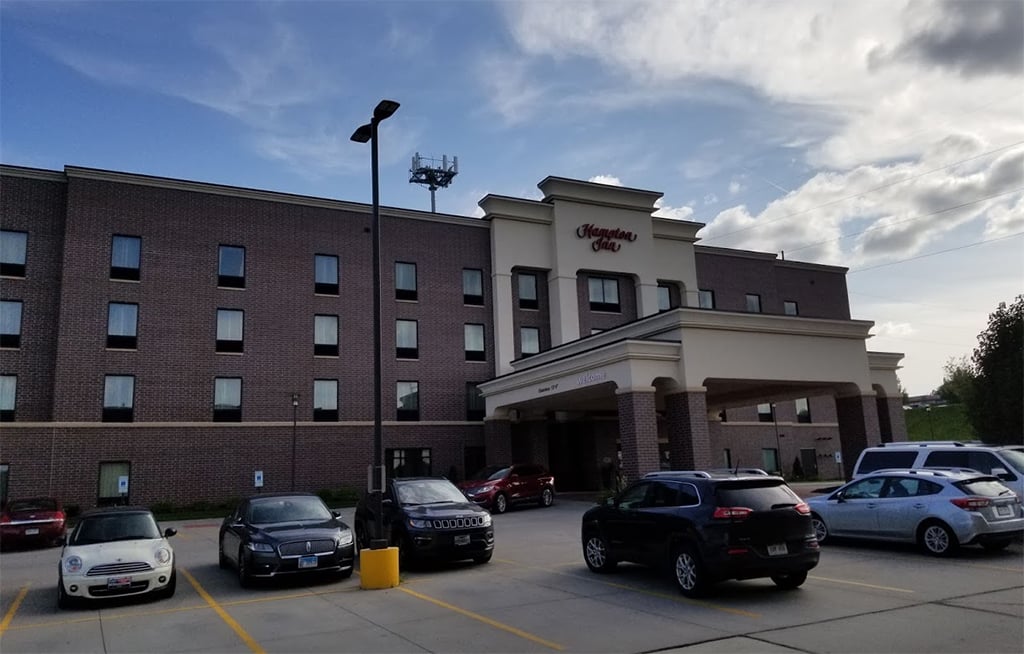 After getting the new banner installed in our stands, it was time to relax a bit. After all, it was a long drive and I was just about done for the day. Instead of going somewhere nice to eat like I normally do, I just wanted something quick and cold.
So, I had Orange Leaf for dinner. Between the frozen yogurt and the fruit, it was exactly what I wanted at that moment in time.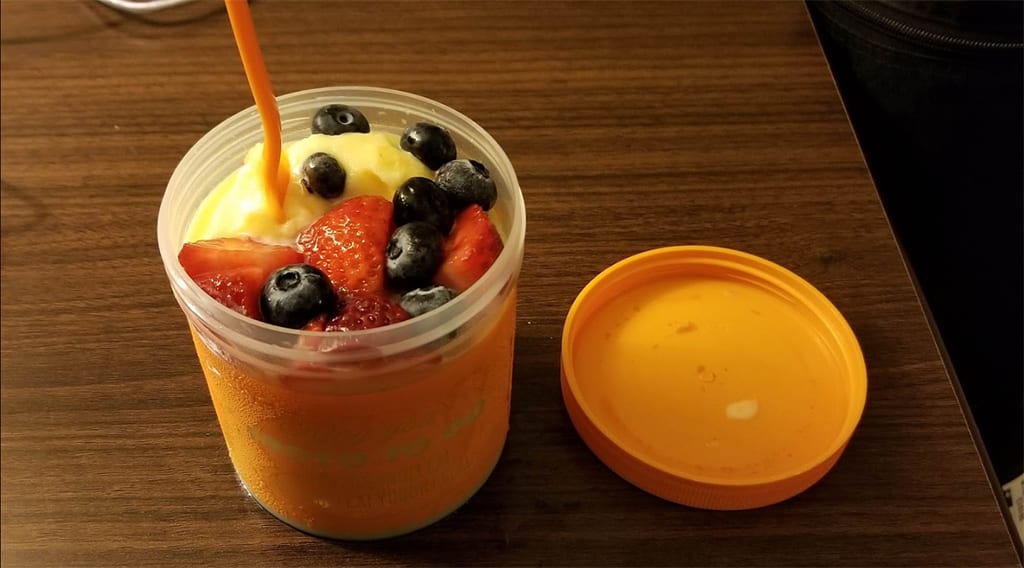 Setting Up for WordCamp Omaha 2019
The next morning, I had a bit of leeway when it came to time. In reality, I was literally walking distance from the venue. This meant I didn't have to rush and could take my time with breakfast.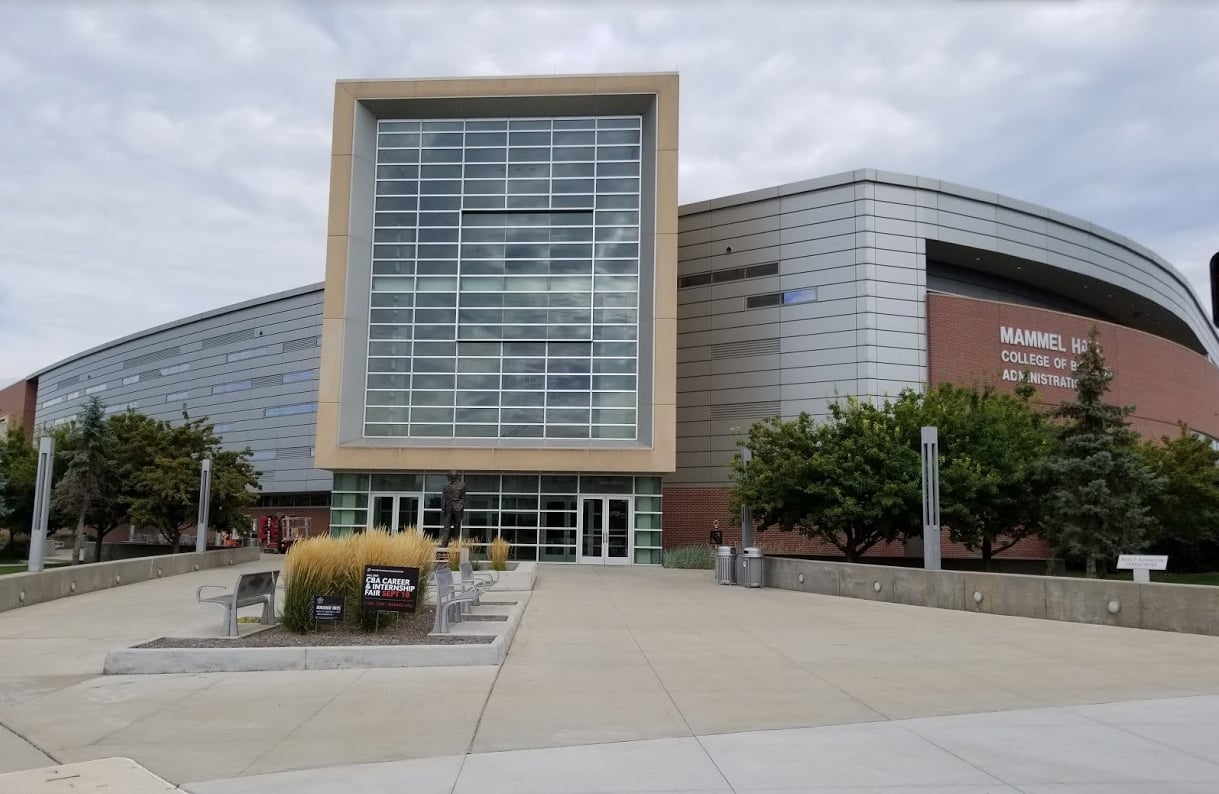 My chauffeur for the weekend helped me get set up. She was a great help, and the table looked great in no time at all. Thank you, Sam!
One of the highlights to set up is that I was located directly in front of the door near the organizers and volunteers. I was also in a key position for the lunch crowd. This meant no matter what, people had to walk past me to do anything at WordCamp.
Before the camp really began to kick off, I met with a couple of the organizers and volunteers. Everyone was awesome, and I'd like to thank Jamie Clare Bell and Lisa Trudell. They were helpful and awesome to talk to.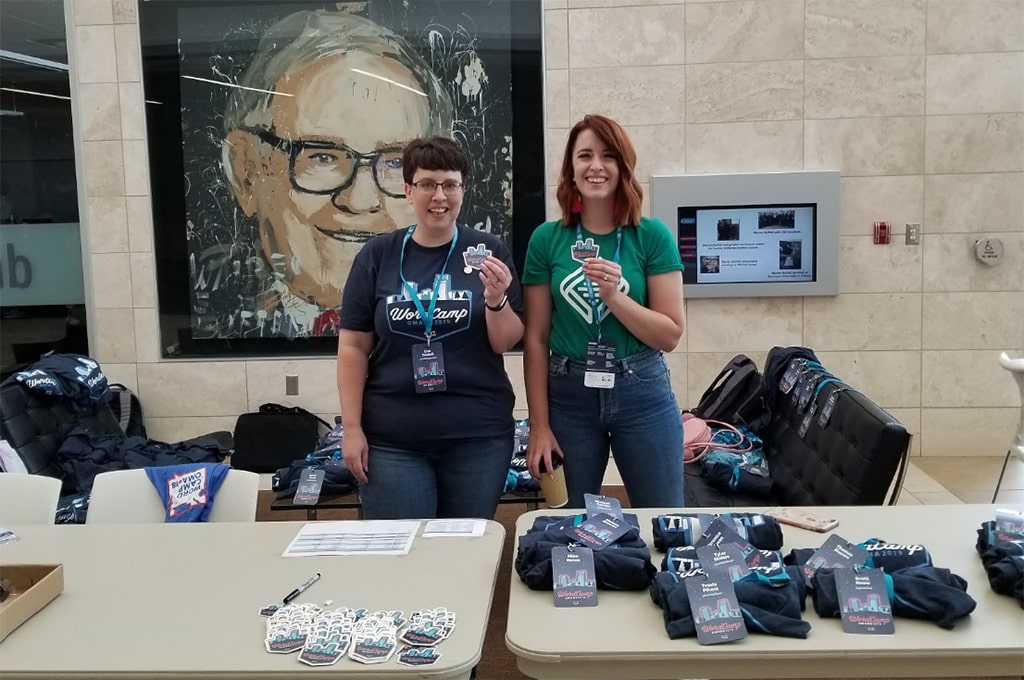 WordCamp Omaha 2019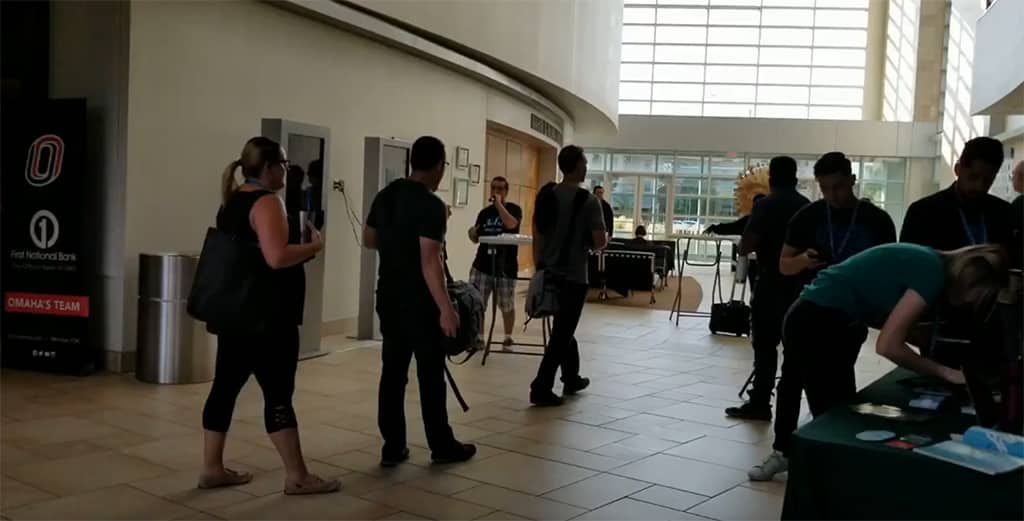 As camp started, several people walked up and talked with me. I met a few people who were interested in fast web hosting. Once I told my story of moving my blogs to GreenGeeks, they were very interested. This is because of the insane speed boost I experienced just by moving the sites.
A few people asked why I didn't have shirts this time around. One poor fella recognized me from the Kansas City WordCamp and missed out last time when we had shirts. He was visibly sad that we didn't have shirts to hand out.
As the morning continued, I talked to a few more people sharing our message of being green and how they could help the environment.
Lunch Break
On the menu was a nice chicken and rice bowl. It was a buffet where you could make your own dish, and I filled mine with chicken, rice, cheese, lettuce and sour cream.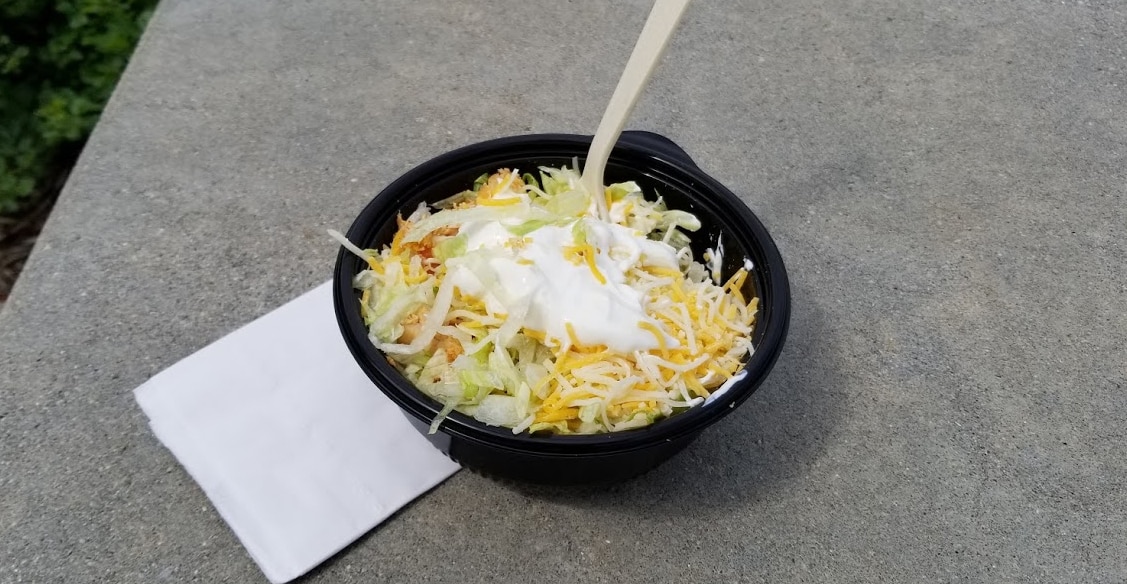 It was perhaps one of the best lunches I've had in a long time. In fact, my mouth is watering again just thinking about it.
Since it was a nice day, I ate my lunch outside and marveled over some of the artwork at Mammel Hall.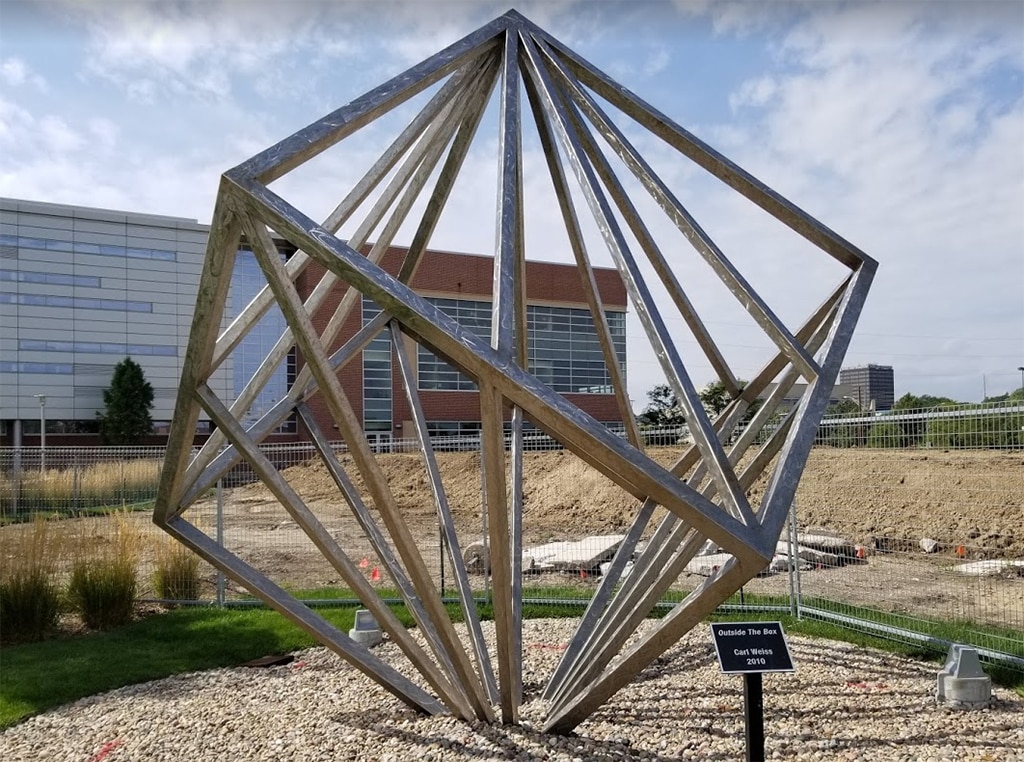 How to Truly Provide Managed WordPress Hosting & Maintenance Services for Your Clients.
As the day continued, I was able to break away and sit in on a talk by Travis Pflanz. The talk was mostly centered around freelancers and business owners who maintain websites for clientele.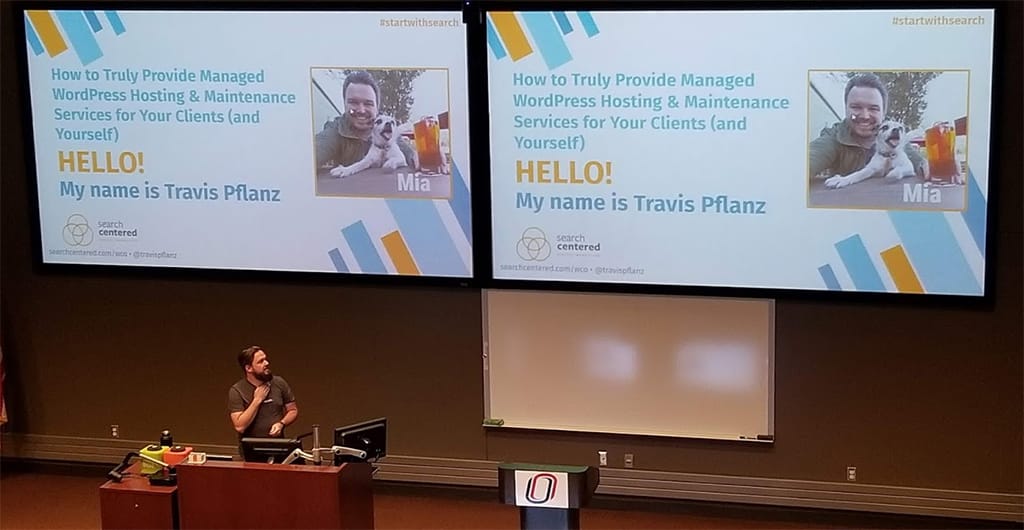 It was interesting, to say the least. A lot of the things he spoke about and told attendees to look for, GreenGeeks offers.
I met Travis in Kansas City, and I find his talks to be well structured and easy to absorb. While I don't have an interest in maintaining client websites again, it was a nice talk and gave me some ideas for future content.
After the session with Travis, I talked to a few more people and handed out the last of the frisbees. It seems WordCampers love the screen cleaners and frisbees, especially once they saw the cleaners were branded with "WordCamp Omaha 2019."
Unfortunately, my poor friend from Kansas City came back to my table looking for a frisbee and they were gone. That's twice he missed out on grabbing our swag at two different WordCamps.
Next time, I'm going to hold one for him if he's attending.
An End to a Weekend
As it was my first trip to Omaha, there were a few things I wanted to do before heading out. One of which was to go "bobbing." This is when you stand on the 3,000-foot suspension bridge named, "Bob" and take a selfie.
By the time everything was over, I was a hurting unit. My feet were killing me and my back was quite sore. I wasn't able to make it to the After Party, but I hope to get there next year.
Not to mention I had to get up very early the next day to get back on the road. I had to go another 7.5 hours to get home, and I wanted to get there at a reasonable time.
This is especially true since I was swinging through and picking up my daughters for the night.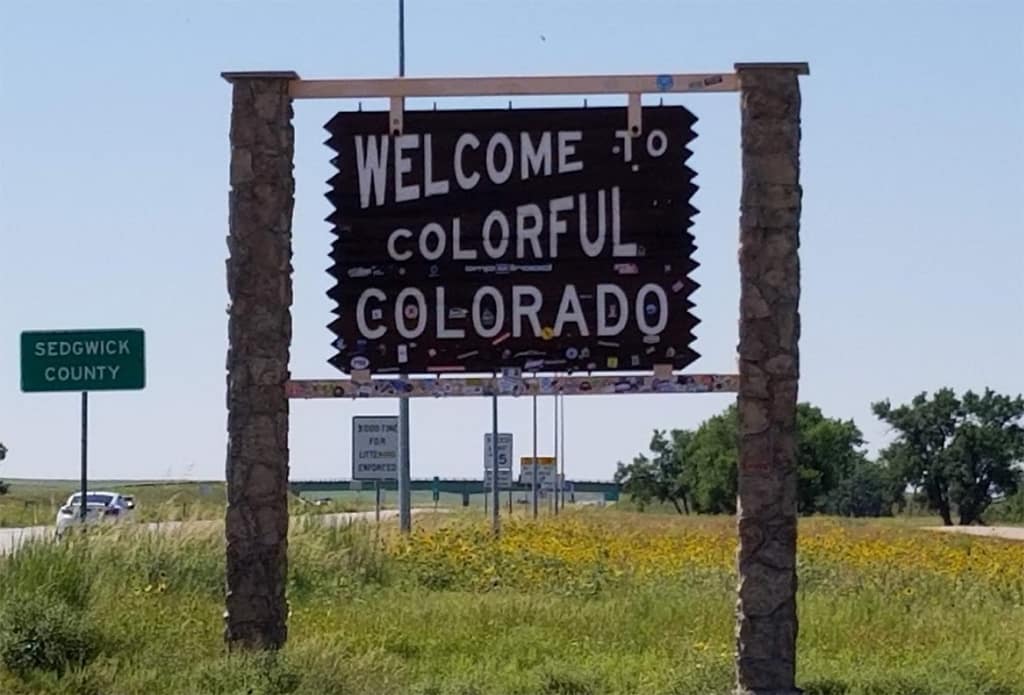 An Awesome Weekend!
I was truly impressed with Omaha. It was far more than I expected and it made a lasting impression on me. In fact, some of the streets reminded me of where I'm from. It had a comfortable, home-like feel.
Thank you to everyone involved with WordCamp Omaha 2019. The sponsors, organizers, volunteers and attendees made the trip worth the 556 miles both ways.
I would easily do it again next year!